29th November 2012
This 3-minute video was a semi-finalist in the Focus Forward | Filmmaker Competition. The project was inspired by the International Living Future Institute, a stringent manifesto on green, sustainable building, all of which has been based on a flower.
29th November 2012
The biggest breakthrough in propulsion since the jet engine
Reaction Engines Ltd. has announced what they claim is "the biggest breakthrough in aerospace propulsion technology since the invention of the jet engine." Critical tests have been successfully completed on the key technology for SABRE, an engine which will enable aircraft to reach the opposite side of the world in under 4 hours, or to fly directly into orbit and return in a single stage, taking off and landing on a runway.
SABRE, an air-breathing rocket engine, utilises both jet turbine and rocket technology. Its innovative pre-cooler technology is designed to cool the incoming airstream from over 1,000°C to minus 150°C in less than 1/100th of a second (six times faster than the blink of an eye) without blocking with frost. Recent tests have proven the cooling technology to be frost-free at the crucial low temperature of -150°C.
The European Space Agency (ESA) has evaluated the SABRE engine's pre-cooler heat exchanger on behalf of the UK Space Agency, and has given its official validation to the test results:
"The pre-cooler test objectives have all been successfully met and ESA are satisfied that the tests demonstrate the technology required for the SABRE engine development."
Minister for Universities and Science, David Willetts said: "This is a remarkable achievement for a remarkable company. Building on years of unique engineering know-how, Reaction Engines has shown the world that Britain remains at the forefront of technological innovation and can get ahead in the global race. This technology could revolutionise the future of air and space travel."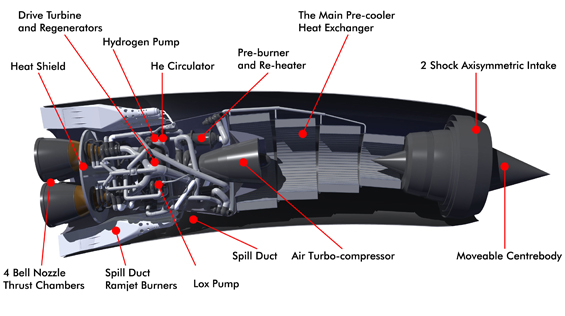 Well over 100 test runs, undertaken at Reaction Engines Ltd's facility in Oxfordshire, integrated the ground-breaking flight-weight cooling technology and frost control system with a jet engine and a novel helium cooling loop, demonstrating the new technologies in the SABRE engine that drive its highly innovative and efficient thermodynamic cycle. This success adds to a series of other SABRE technology demonstrations undertaken by the company including contra-rotating turbines, combustion chambers, rocket nozzles, and air intakes. It marks a major advance towards the creation of reusable vehicles like SKYLON – initially designed to transport satellites and cargo, but which could eventually transport people into space at relatively low cost.
Alan Bond, who founded Reaction Engines to re-build the UK's rocket propulsion industry and has led the research from the start, said:
"These successful tests represent a fundamental breakthrough in propulsion technology. Reaction Engines' lightweight heat exchangers are going to force a radical re-think of the design of the underlying thermodynamic cycles of aerospace engines. These new cycles will open up completely different operational characteristics such as high Mach cruise and low cost, re-usable space access, as the European Space Agency's validation of Reaction Engines' SABRE engine has confirmed. The REL team has been trying to solve this problem for over 30 years and we've finally done it. Innovation doesn't happen overnight. Independent experts have confirmed that the full engine can now be demonstrated. The SABRE engine has the potential to revolutionise our lives in the 21st century in the way the jet engine did in the 20th Century. This is the proudest moment of my life."
Dr Mark Ford, ESA's Head of Propulsion Engineering, said: "One of the major obstacles to developing air-breathing engines for launch vehicles is the development of lightweight high-performance heat exchangers. With this now successfully demonstrated by Reaction Engines Ltd, there are currently no technical reasons why the SABRE engine programme cannot move forward into the next stage of development."
27th November 2012
The New York Times has released interactive graphics showing future sea level rises for the USA. These illustrate how cities would be affected at 5 feet, 12 feet and 25 feet above current levels. Based on the latest scientific data, the rises are expected to occur by 2100, 2300 and several centuries from now, respectively:
"Maps show coastal and low-lying areas that would be permanently flooded, without engineered protection, in three levels of higher seas. Percentages are the portion of dry, habitable land within the city limits of places listed that would be permanently submerged."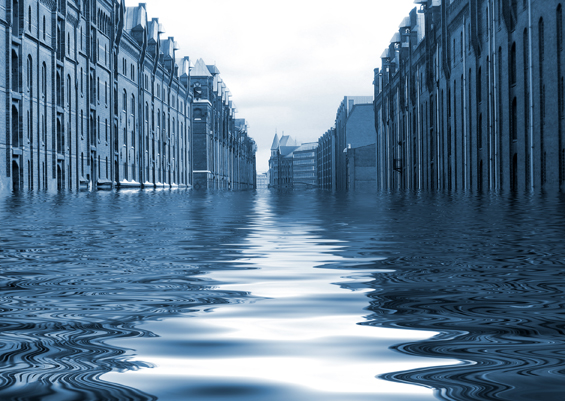 Earlier this month, it was reported that sea levels are rising faster than expected from global warming, due to critical feedbacks missing from earlier models.
27th November 2012
Alzheimer's disease in mice alleviated, promising therapeutic approach for humans
Pathological changes typical of Alzheimer's disease have been significantly reduced in mice by blockade of an immune system transmitter.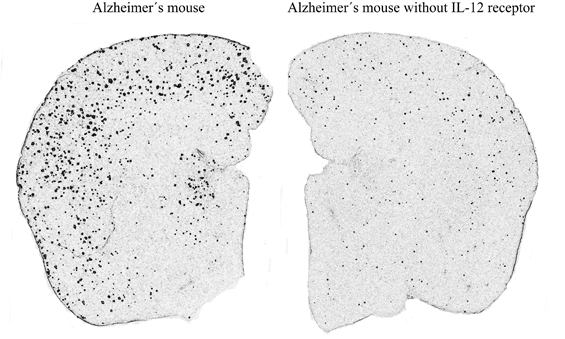 A research team from Charité - Universitätsmedizin Berlin and the University of Zurich has just published a new therapeutic approach in fighting Alzheimer's in the current issue of Nature Medicine. This approach offers potential in prevention, as well as in cases where the disease has already set in.
There are now 35.6 million people with dementia worldwide and Alzheimer's disease is one of the most common causes. Over 7.7 million new cases are reported each year (which implies one new case every four seconds). On current trends, the number of cases will reach 115 million by 2050.
The accumulation of particular abnormal proteins, including amyloid-ß (Aβ) among others, in patients' brains plays a central role in this disease. Prof. Frank Heppner from the Department of Neuropathology at Charité and his colleague Prof. Burkhard Becher from the Institute for Experimental Immunology at the University of Zurich were able to show that turning off particular cytokines (immune system signal transmitters) reduced the Alzheimer's typical amyloid-ß deposits in mice with the disease. The strongest effects were demonstrated after reducing amyloid-ß by 65 percent, when the immune molecule p40 was affected, which is a component of the cytokines interleukin (IL)-12 and -23.
Relevant for human therapy
Follow-up experiments also relevant for humans showed that substantial improvements in behavioral testing resulted when mice were given the antibody blocking the immune molecule p40. This effect was also achieved when the mice were already showing symptoms of the disease. Based on the current study, the level of p40 molecules is higher in Alzheimer's patients' brain fluid, which is in agreement with a recently published study by American colleagues demonstrating increased p40 levels in blood plasma of subjects with Alzheimer's disease, thus showing obvious relevance for human therapy.
The significance of the immune system in Alzheimer's research is the focus of current efforts. Prof. Heppner and Prof. Becher suspect that cytokines IL-12 and IL-23 themselves are not causative in the pathology, and that the mechanism of the immune molecule p40 in Alzheimer's requires additional clarification. However, they are convinced that the results of their six years' research work justify a step toward clinical studies in humans.
In the context of other illnesses, such as psoriasis, a medication that suppresses p40 in humans has already been applied. "Based on the safety data in patients," comment Profs. Heppner and Becher, "clinical studies could now be implemented without delay."
24th November 2012
Disney teaches a humanoid robot to play catch and juggle balls
Yet another breakthrough in robotics, this time courtesy of Disney research:
Entertainment robots in theme park environments typically do not allow for physical interaction and contact with guests. However, catching and throwing back objects is one form of physical engagement that still maintains a safe distance between the robot and participants. Using a theme park type animatronic humanoid robot, Disney has developed a test bed for a throwing and catching game scenario.
This machine uses an external camera system (ASUS Xtion PRO LIVE) to locate balls and a Kalman filter to predict ball destination and timing. The robot's hand and joint-space are calibrated to the vision coordinate system using a least-squares technique, such that the hand can be positioned to the predicted location.
Successful catches are thrown back two and a half metres forward to the participant, and missed catches are detected to trigger suitable animations that indicate failure. Human-to-robot partner juggling (three ball cascade pattern, one hand for each partner) is also achieved by speeding up the catching/throwing cycle. Disney tested the throwing and catching system on six participants (one child and five adults, including one elderly), and the juggling system on three skilled jugglers.
24th November 2012
Microsoft files patent for augmented reality glasses
Microsoft is working on hi-tech, augmented reality "smart glasses", according to a newly-released document.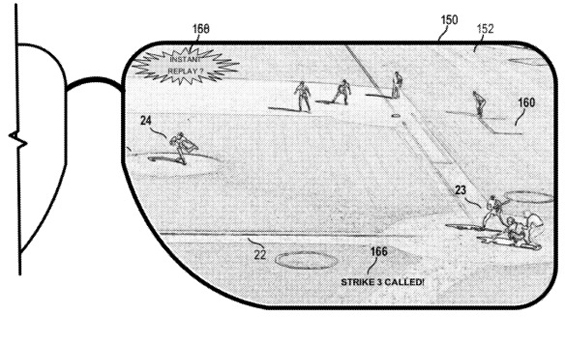 The patent – available online – is highly detailed and describes how the eyewear could overlay information in the user's field of vision. For example, bringing up statistics of players in a baseball game, computer-drawn lines on a football pitch to show distances and other information, details of characters in a play, or lyrics by a singer on stage.
If this product is ever developed, it could challenge Google's Project Glass, due for launch to the general public in 2014. Smaller firms – such as Vuzix, TTP and Explore Engage – are also working on similar devices.
Juniper Research reports that the market for smart glasses and other "wearable" tech could be worth £940m ($1.5bn) within the next two years. Nitin Bhas, a senior analyst: "We think smart glasses and other head-worn displays will be the next major form-factor for computing with adoption by consumers beginning around late-2014 to 2017 ... Wearable devices ranging from fitness accessories to heads-up displays will be more prevalent in the consumer market." The market will be dominated by North America and Western Europe, representing over 60% of global wearable device sales.
In the Microsoft patent, it is suggested that the device could be operated by a combination of wrist-worn computer, voice-commands and/or the user flicking their eyes to a certain spot. The glasses would be lightweight and could save processor power by doing most of their work on remote servers hosted in the Cloud. A wide range of sensors would be incorporated into the eyewear – including a microphone, video camera, gyroscope, eye gaze-trackers, infra-red detector and magnetometer as well as wi-fi and/or bluetooth connectivity.
One of the two inventors listed on the patent is Kathryn Stone Perez, executive producer on the Xbox team who developed the Kinect motion-sensing device; and John Tardiff who previously worked for Apple as an audio-video engineer.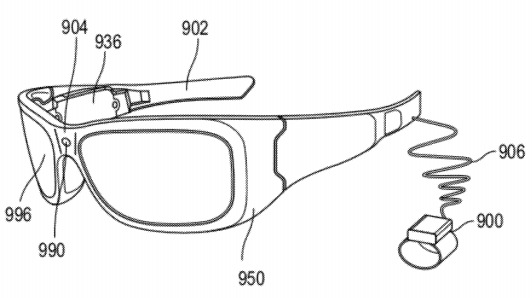 23rd November 2012
Star Trek classroom: the next generation of school desk
Researchers designing and testing the 'classroom of the future' have found that multi-touch, multi-user desks can boost skills in mathematics.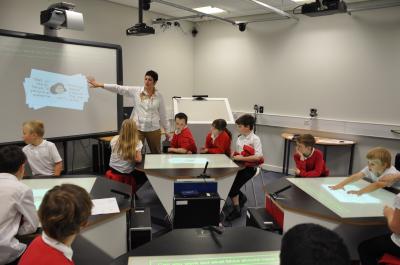 New results from a 3-year project working with over 400 pupils, mostly 8-10 year olds, show that collaborative learning increases both fluency and flexibility in maths. It also shows that using an interactive 'smart' desk can have benefits over doing mathematics on paper.
Using multi-touch desks in the new classroom, the children were able to work together in new ways to solve and answer questions and problems using inventive solutions. Seeing what your friends are doing, and being able to fully participate in group activities, offers new ways of working in class, the researchers say. The 'Star Trek classroom' could also help learning and teaching in other subjects.
The findings published in the journal Learning and Instruction, show that children who use a collaborative maths activity in the SynergyNet classroom improve in both mathematical flexibility and fluency, while children working on traditional paper-based activities only improve in flexibility.
During the project, the team found that 45% of students who used NumberNet increased in the number of unique mathematical expressions they created after using NumberNet, compared to 16% of students in the traditional paper-based activity.
Lead researcher, Professor Liz Burd, School of Education, Durham University, said: "Our aim was to encourage far higher levels of active student engagement, where knowledge is obtained by sharing, problem-solving and creating, rather than by passive listening. This classroom enables both active engagement and equal access.
"We found our tables encouraged students to collaborate more effectively. We were delighted to observe groups of students enhancing others' understanding of mathematical concepts. Such collaboration just did not happen when students used paper-based approaches."
The Durham University team designed software and desks that recognise multiple touches on the desktop using vision systems that see infrared light. The project called SynergyNet set out to integrate a fully collaborative system of desks, building it into the fabric and furniture of the classroom. The new desks with a 'multi-touch' surface are the central component, and these are networked and linked to a main smartboard.
In terms of current teaching, the new system means that the 'move-to-use' whiteboard is by-passed and the new desks can be both screen and keyboard. The desks act like multi-touch whiteboards and several students can use any one desk at once.
The technology allows all students to take part as opposed to one individual dominating.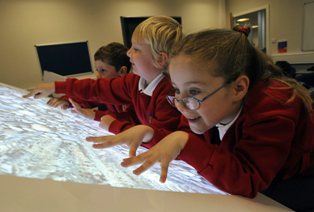 Researcher, Emma Mercier, School of Education, Durham University, said: "Cooperative learning works very well in the new classroom because the pupils interact and learn in a different way. The children really enjoy doing maths in this way and are always disappointed when you turn the desks off!
"We can achieve fluency in maths through practice. However, boosting a pupil's ability to find a range of solutions to arithmetic questions is harder to teach. This classroom can help teachers to use collaborative learning to improve their pupils' flexibility in maths."
The teacher plays a key role in the classroom and can send tasks to different tables to individuals and groups. The teacher can also send one group's answers on to the next group to work on and add to, or to the board for a class discussion. A live feed of the desks goes directly to the teacher who can intervene quickly to help an individual while allowing the group work to continue.
Professor Steve Higgins said: "Technology like this has enormous potential for teaching as it can help the teacher to manage and to orchestrate the learning of individuals and groups of learners to ensure they are both challenged and supported so that they can learn effectively."
Such a classroom may be some way off being a regular feature of schools across the world due to the costs in setting it up, and the level of support needed to make it work. However, in just 3 years the project team have noted major improvements in the technology and a reduction in costs.
The researchers also recognise that task management in the class environment is an issue requiring thought and planning, but the overall potential of the new classroom for improved numeracy, learning, and on-going assessment is very good.
The project has worked with 12 different schools in the North East of England. SynergyNet is one of eight technology-enhanced learning research projects funded by the ESRC and EPSRC as part of the £12m Teaching and Learning Research Programme into Technology Enhanced Learning.
22nd November 2012
Nanotech device mimics dog's nose to detect explosives
Inspired by the biology of canine scent receptors, UC Santa Barbara scientists have made a chip capable of rapidly identifying trace amounts of vapour molecules.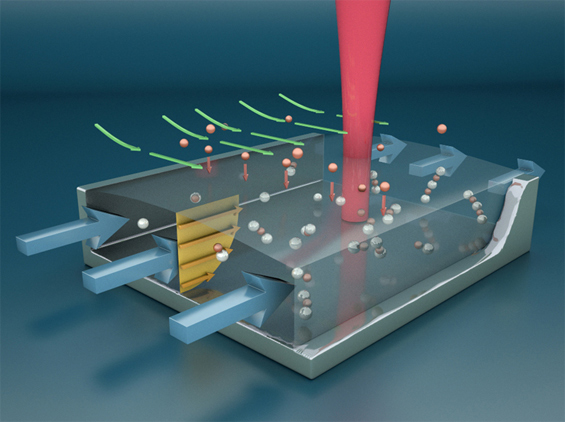 Portable, accurate and highly sensitive devices that "sniff out" vapours from explosives and other substances may soon be as commonplace as smoke detectors in public places, thanks to researchers at the University of California, Santa Barbara.
Researchers at UCSB, led by Carl Meinhart and Martin Moskovits, have designed a detector that uses microfluidic nanotechnology to mimic the biological mechanism behind canine scent receptors. The device is both highly sensitive to trace amounts of certain vapour molecules, and able to tell a specific substance apart from similar molecules.
"Dogs are still the gold standard for scent detection of explosives. But like a person, a dog can have a good day or a bad day, get tired or distracted," said Meinhart. "We have developed a device with the same or better sensitivity as a dog's nose that feeds into a computer to report exactly what kind of molecule it's detecting."
Results published in the latest Analytical Chemistry show that their device can detect airborne molecules of a chemical called 2,4-dinitrotoluene, the primary vapour emanating from TNT-based explosives. The system provides continuous, real-time monitoring at concentrations of just 1 part per billion (ppb).
The human nose cannot detect such minute amounts of a substance, but "sniffer" dogs can do so. The device is inspired by the biological design and microscale size of the canine olfactory mucus layer, which absorbs and then concentrates airborne molecules.
"Our research project not only brings different disciplines together to develop something new, but it also creates jobs for the local community and hopefully benefits society in general," commented Meinhart.
Packaged on a fingerprint-sized microchip and fabricated at UCSB's state-of-the-art cleanroom facility, the underlying technology combines free-surface microfluidics and surface-enhanced Raman spectroscopy (SERS) to capture and identify specific molecules. A microscale channel of liquid absorbs and concentrates the molecules by up to six orders of magnitude. Once the molecules are absorbed into the microchannel, they interact with nanoparticles that amplify their spectral signature when excited by laser light. A computer database of spectral signatures identifies what kind of molecule has been captured.
22nd November 2012
European Ministers agree to invest in space to boost competitiveness and growth
The European Space Agency (ESA) has just concluded a successful two-day meeting in Naples, Italy. Ministers from ESA's 20 member states and Canada have allocated over €10 billion for ESA's space activities and programmes in the years to come.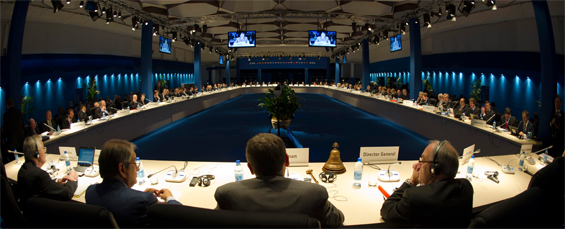 Ministers focused the investments on fields with high growth potential or with a direct and immediate impact on the economy, such as telecommunications and meteorology. They approved ESA's level of resources for 2013-17, the proposals for the domain of Earth Observation and confirmed Europe's commitment to the exploitation of the International Space Station (ISS).
Ministers secured investments for the detailed definition studies of the new launcher Ariane 6 (pictured below) and the continuation of the development of Ariane 5 ME adapted, with the goal to develop as many commonalities as possible between the two launchers. These activities are funded for two years, with a decision on the continuation of both launchers to be taken in 2014. The Ariane 5 ME will reduce launch costs by 20%. However, ESA now faces the challenge of even lower-cost private competitors, such as SpaceX and the Falcon 9 rocket.
Ministers gave the green light for Europe to provide the service module of NASA's new Orion Multipurpose Crew Vehicle (MPCV) as an in-kind contribution for ISS operations for 2017–20. This decision is strategically important for Europe, as it will enable cooperation between ESA and NASA on the future human space transportation system. The MPCV could eventually be carried by the Space Launch System (SLS) taking astronauts to the Moon and Mars.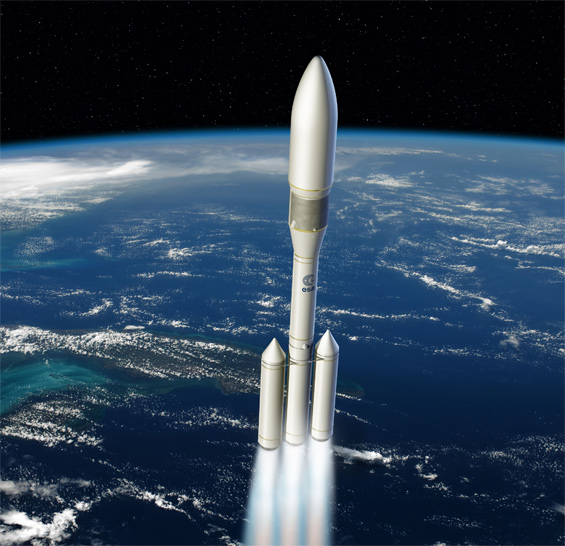 Proposal for Ariane 6. Credits: ESA-D. Ducros, 2012.
22nd November 2012
Cartilage made easy with novel hybrid printer
The printing of 3D tissue has taken a major step forward with the creation of a novel hybrid printer that simplifies the process of creating implantable cartilage.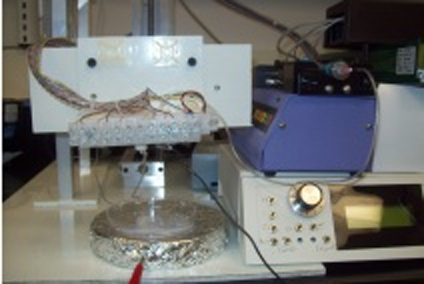 The printer is presented today, 22nd November, in the journal Biofabrication. It was used to create cartilage constructs that could eventually be implanted in injured patients, helping re-grow cartilage in specific areas, such as the joints.

The printer is a combination of two low-cost fabrication techniques: a traditional ink jet printer and an electrospinning machine. Combining these systems allowed the scientists to build a structure made from both natural and synthetic materials. Synthetic materials ensure the strength of the construct and natural gel materials provide an environment that promotes cell growth.

In this study, the hybrid system produced cartilage constructs with increased mechanical stability compared to those created by an ink jet printer using gel material alone. The constructs were also shown to maintain their functional characteristics in the laboratory and a real-life system.

Key to this was the use of the electrospinning machine, which uses an electrical current to generate very fine fibres from a polymer solution. Electrospinning (see video below) allows the composition of polymers to be easily controlled and therefore produces porous structures that encourage cells to integrate into surrounding tissue.
"This is a proof of concept study and illustrates that a combination of materials and fabrication methods generates durable implantable constructs," said James Yoo, M.D., Ph.D., Professor at the Wake Forest Institute for Regenerative Medicine, and an author on the study. "Other methods of fabrication, such as robotic systems, are currently being developed to further improve the production of implantable tissue constructs."
In this study, flexible mats of electrospun synthetic polymer were combined, layer-by-layer, with a solution of cartilage cells from a rabbit ear that were deposited using the traditional ink jet printer. The constructs were square with a 10cm diagonal and a 0.4mm thickness.

The researchers tested their strength by loading them with variable weights and, after one week, tested to see if the cartilage cells were still alive.

The constructs were also inserted into mice for two, four and eight weeks to see how they performed in a real life system. After eight weeks of implantation, the constructs appeared to have developed the structures and properties that are typical of elastic cartilage, demonstrating their potential for insertion into a human patient.

The researchers state that in a future scenario, cartilage constructs could be clinically applied by using an MRI scan of a body part, such as the knee, as a blueprint for creating a matching construct. A careful selection of scaffold material for each patient's construct would allow the implant to withstand mechanical forces while encouraging new cartilage to organise and fill the defect.
22nd November 2012
Researchers define key events early in the process of cellular aging
A new study brings unprecedented clarity to the aging process and provides a paradigm for studying how genes and the environment – including calorie restriction – may influence lifespan.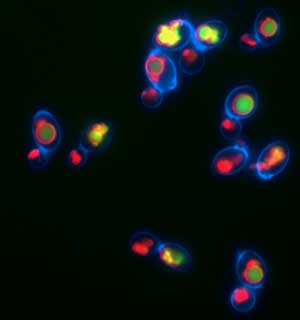 For the first time, scientists at Fred Hutchinson Cancer Research Center – one of the world's leading cancer research institutes – have defined key events that take place early in the process of cellular aging.
The discoveries, made through experiments in yeast, bring unprecedented clarity to the complex cascade of events that comprise the aging process. This work paves the way to understanding how genetics and environmental factors interact to influence lifespan, aging and age-related diseases such as cancer and neurodegenerative disorders.
The findings – including unexpected results that link aspects of aging and lifespan to a mechanism cells use to store nutrients – were published online yesterday in Nature by co-authors Daniel Gottschling, PhD, a member of the Hutchinson Center's Basic Sciences Division, and Adam Hughes, PhD, a postdoctoral fellow in the Gottschling Lab.
Acidity of the vacuole is critical
The researchers found the acidity of a structure in yeast cells known as the vacuole is critical to aging and the functioning of mitochondria – the power plants of the cell. They also describe a novel mechanism, which may have parallels in human cells, by which calorie restriction extends lifespan.
The work began with Hughes and Gottschling searching for the source of age-related damage in mitochondria.
"Normally, mitochondria are beautiful, long tubes, but as cells get older, the mitochondria become fragmented and chunky," said Gottschling. "The changes in shape seen in aging yeast cells are also observed in certain human cells, such as neurons and pancreatic cells, and those changes have been associated with a number of age-related diseases in humans."
What causes mitochondria to become distorted and dysfunctional as cells age had long been a mystery, but Gottschling and Hughes discovered that specific changes in the vacuole lead directly to their malfunctioning. The vacuole – and its counterpart in humans and other organisms, the lysosome – has two main jobs: degrading proteins and storing molecular building blocks for the cell. To perform those jobs, the interior of the vacuole must be highly acidic.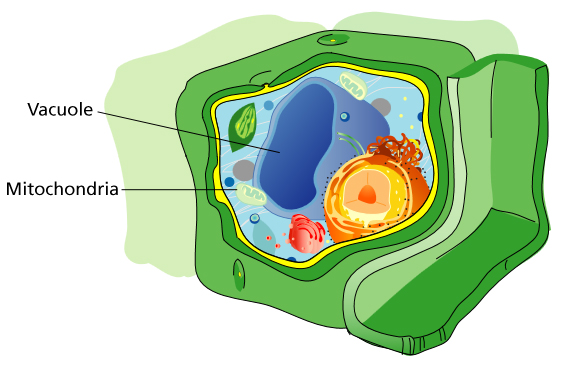 Hughes and Gottschling found that the vacuole becomes less acidic relatively early in the yeast cell's lifespan and, critically, that the drop in acidity hinders the vacuole's ability to store certain nutrients. This, in turn, disrupts the mitochondria's energy source, causing them to break down. Conversely, when Hughes prevented the drop in vacuolar acidity, the mitochondria's function and shape were preserved and the yeast cells lived longer.
"Until now, the vacuole's role in breaking down proteins was thought to be of primary importance. We were surprised to learn it was the storage function, not protein degradation, that appears to cause mitochondrial dysfunction in aging yeast cells," Hughes said.
The unexpected discovery prompted Hughes and Gottschling to investigate the effects of calorie restriction, which is known to extend the lifespan of yeast, worms, flies and mammals, on vacuolar acidity. They found that calorie restriction – that is, limiting the raw material cells need – delays aging at least in part by boosting the acidity of the vacuole.
"Now that we have preliminary evidence in yeast of how calorie restriction extends lifespan, our hope is that it can be translated to higher organisms like humans," Hughes said. Given the similarities in the fundamental biology of yeast and human cells, the researchers' newly defined link between what cells "eat" and how they age could shed valuable light on the events that lead to age-related disorders in humans.
"There has been a lot in the scientific literature and the general media lately about how what you eat affects the aging process, but it has been incredibly confusing. Now we have a new paradigm for understanding how genetics and environment interact to influence lifespan, aging and age-related diseases. That's what I'm really excited about," Gottschling said.
Lack of energy breaks down mitochondria
Gottschling and Hughes speculate that if the vacuole's declining acidity limits its ability to store certain nutrients and metabolites, they may build up in the cell, flooding the mitochondria. Overwhelmed, the mitochondria use up all their energy – essentially burning out their motors – taking in the surplus. With no power left to import the proteins they need to maintain their elegant shape and execute their regular duties, the mitochondria literally break down. Gottschling and his colleagues are now investigating this hypothesis in detail. They are also exploring what triggers the initial drop in the vacuole's acidity.
The latter research question is of particular interest, because the researchers found that even though vacuolar acidity drops as mother yeast cells age, the acidity in the vacuoles of their newborn daughter cells is normal. This corresponds to previous findings in the field that all daughter yeast cells have the same potential lifespan, regardless of the age of their mothers. The resetting of the daughter's vacuolar acidity is the earliest event yet observed in cellular rejuvenation, a phenomenon in which age-related defects are seemingly erased in an organism's offspring. This could help explain how the act of cell division itself contributes to aging.
21st November 2012
Mars Science Laboratory has made an "earthshaking" discovery that is "one for the history books."
NASA's Mars Science Laboratory has been exploring the planet since August. A recent soil sample test by the SAM instrument (Sample Analysis at Mars) has revealed something "earthshaking." That's according to MSL Principal Investigator John Grotzinger, who said "This data is gonna be one for the history books ... it's looking really good." More details in this video from Newsy Science:
20th November 2012
Pull the plug on killer robots, say Human Rights Watch
Machines are starting to take the place of human soldiers on the battlefield, as reported by Human Rights Watch. Some military and robotics experts predict that "killer robots" – fully autonomous weapons that could select and engage targets – could be developed within 20-30 years.
19th November 2012
Shocking decline in UK birdlife
Scientists have reported a huge decline in UK birdlife – from 210 million nesting birds in 1966, down to 166 million in 2012. Breeding birds have been disappearing at an average rate of one pair every minute.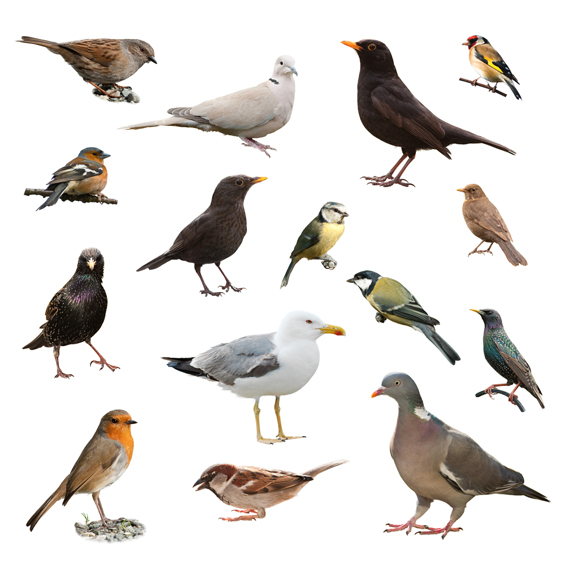 These shocking statistics are contained in the State of the UK's Birds 2012, a report published today by a group of conservation organisations, charting the ups and downs of bird populations over recent decades.
The house sparrow has seen one of the greatest losses of any bird in the country. Although numbers have recently started to rise again, the UK still has barely one-third of the sparrows it did in 1966. The current population is estimated at around 10 million.
Dr Mark Eaton is an RSPB scientist who worked on the report. Commenting on the figures, he said: "It is shocking to think that we've lost one in five of the individual birds that we had in the 1960s, especially when you think that the 44 million birds we have lost since 1966 is equivalent to the current adult human population of England and Wales."
There have been many changes in the UK which have affected birds, most notably changes in land use and the management of countryside and seas – these can change the amount or quality of key resources needed by birds, such as suitable places to nest or a shortage of food in summer or winter. For some species, however, including the house sparrow, the precise reasons behind these declines aren't fully understood.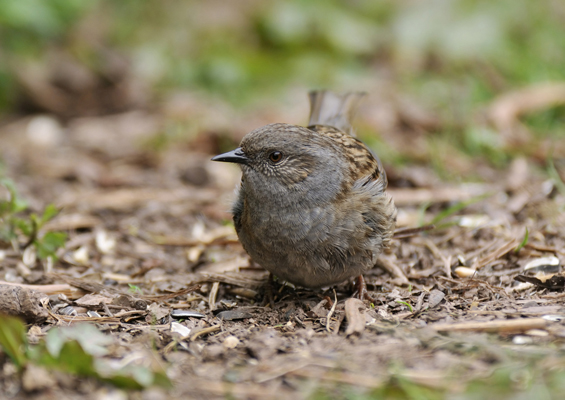 Dr Andy Musgrove, from the British Trust for Ornithology: "We have learnt a great deal about bird numbers in the UK and, particularly, how they have changed through time. Amongst individual species, whilst there have been some winners, the number of losers is greater and the long-term picture is sobering. There is still more to learn though, and we need the continuing support of ever greater numbers of volunteer birdwatchers, on whose efforts all of these numbers are based."
Richard Hearn, Head of Species Monitoring at Wildfowl & Wetlands Trust said: "Sea duck numbers in Europe have crashed, and they urgently need conservation. Velvet scoter overwintering in the UK have gone from several thousand birds to less than a hundred in just a few years, and the picture for long-tailed duck is similar. Several other species have also shown large declines. By tying our findings with similar reports from the Baltic and elsewhere, we're getting a clearer understanding of the problem, but to be effective we need all countries to work more closely together."
Dr Tim Hill, Natural England's Chief Scientist, said: "The State of the UK's Birds report is a great example of 'citizen science' in action. Most of the information upon which the report is based is derived from the efforts of the nation's network of skilled, volunteer ornithologists who contribute to national monitoring schemes like the Breeding Bird Survey and Wetland Bird Survey. Such schemes provide a high quality evidence base underpinning the work of government, conservation organisations and land managers in their joint efforts to conserve the natural environment and its wildlife."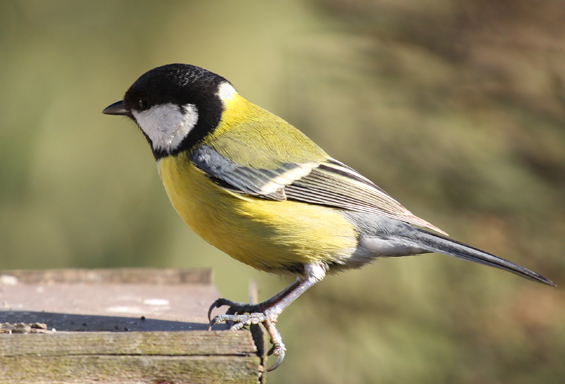 19th November 2012
Breakthrough nanoparticle halts multiple sclerosis
A biodegradable nanoparticle has been developed which can stealthily deliver an antigen, tricking the immune system into stopping its attack on myelin and preventing multiple sclerosis (MS) in mice.
This new nanoparticle – developed at Northwestern University in Chicago – can also be applied to a variety of immune-mediated diseases including Type 1 diabetes, food allergies and airway allergies such as asthma.
In MS, the immune system attacks the myelin membrane that insulates nerves cells in the brain, spinal cord and optic nerve (as illustrated below). When the insulation is destroyed, electrical signals can't be effectively conducted, resulting in symptoms that range from mild limb numbness to paralysis or blindness. About 80 percent of MS patients are diagnosed with the relapsing remitting form of the disease.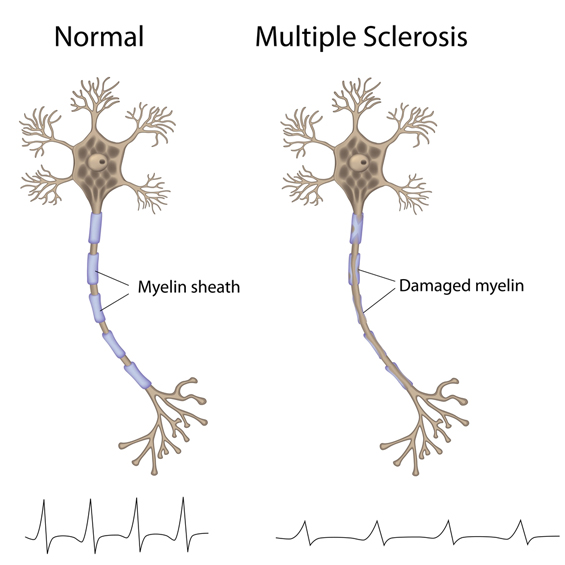 The new nanoparticle does not suppress the entire immune system as do current therapies for MS, which make patients more susceptible to everyday infections and higher rates of cancer. Rather, when the nanoparticles are attached to myelin antigens and injected into the mice, the immune system is reset to normal. The immune system stops recognising myelin as an alien invader and halts its attack on it.
Stephen Miller, a corresponding author of the study and Professor of Microbiology-Immunology at Northwestern University Feinberg School of Medicine: "This is a highly significant breakthrough in translational immunotherapy. The beauty of this new technology is it can be used in many immune-related diseases. We simply change the antigen that's delivered. The holy grail is to develop a therapy that is specific to the pathological immune response, in this case the body attacking myelin. Our approach resets the immune system, so it no longer attacks myelin but leaves the function of the normal immune system intact."
The nanoparticle, made from an easily produced and already FDA-approved substance, was developed by Lonnie Shea, Professor of Chemical and Biological Engineering at Northwestern's McCormick School of Engineering and Applied Science.
"This is a major breakthrough in nanotechnology, showing you can use it to regulate the immune system," said Shea, also a corresponding author. The paper was published yesterday in the journal Nature Biotechnology.
Clinical trial for MS tests same approach – with key difference
The study's method is the same approach now being tested in multiple sclerosis patients in a phase I/II clinical trial, with one key difference. The trial uses a patient's own white blood cells – a costly and labor intensive procedure – to deliver the antigen. The purpose of the new study was to see if nanoparticles could be as effective as the white blood cells as delivery vehicles. They were.
The big nanoparticle advantage for immunotherapy
Nanoparticles have many advantages; they can be readily produced in a laboratory and standardised for manufacturing. They would make the potential therapy cheaper and more accessible to a general population. In addition, these nanoparticles are made of a polymer called Poly(lactide-co-glycolide) (PLG), which consists of lactic acid and glycolic acid, both natural metabolites in the human body. PLG is most commonly used for biodegradable sutures.
The fact that PLG is already FDA approved for other applications should facilitate translating the research to patients, Shea noted. Miller and Shea tested nanoparticles of various sizes and discovered that 500 nanometers was most effective at modulating the immune response.
"We administered these particles to animals who have a disease very similar to relapsing remitting multiple sclerosis and stopped it in its tracks," Miller said. "We prevented any future relapses for up to 100 days, which is the equivalent of several years in the life of an MS patient."
Shea and Miller are also currently testing the nanoparticles to treat Type one diabetes and airway diseases such as asthma.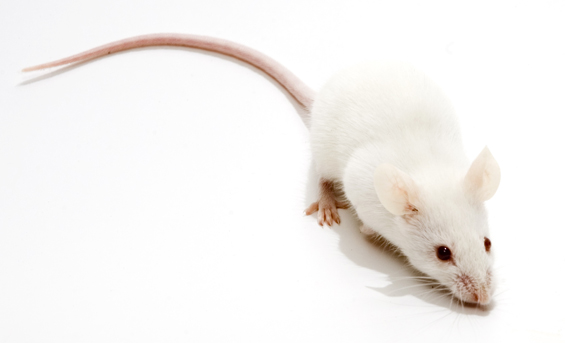 Nanoparticles fool immune system
In the study, researchers attached myelin antigens to the nanoparticles and injected them intravenously into the mice. The particles entered the spleen, which filters the blood and helps the body dispose of aging and dying blood cells. There, the particles were engulfed by macrophages, a type of immune cell, which then displayed the antigens on their cell surface. The immune system viewed the nanoparticles as ordinary dying blood cells and nothing to be concerned about. This created immune tolerance to the antigen by directly inhibiting the activity of myelin responsive T cells and by increasing the numbers of regulatory T cells which further calmed the autoimmune response.
"The key here is that this antigen/particle-based approach to induction of tolerance is selective and targeted. Unlike generalised immunosuppression, which is the current therapy used for autoimmune diseases, this new process does not shut down the whole immune system," said Christine Kelley, a director at the National Institutes of Health, which supported the research. "This collaborative effort between expertise in immunology and bioengineering is a terrific example of the tremendous advances that can be made with scientifically convergent approaches to biomedical problems."
"We are proud to share our expertise in therapeutics development with Dr. Stephen Miller's stellar team of academic scientists," said Scott Johnson, CEO, president and founder of the Myelin Repair Foundation. "The idea to couple antigens to nanoparticles was conceived in discussions between Dr. Miller's laboratory, the Myelin Repair Foundation's drug discovery advisory board and Dr. Michael Pleiss, a member of the Myelin Repair Foundation's internal research team, and we combined our efforts to focus on patient-oriented, clinically relevant research with broad implications for all autoimmune diseases. Our unique research model is designed to foster and extract the innovation from the academic science that we fund and transition these technologies to commercialisation. The overarching goal is to ensure this important therapeutic pathway has its best chance to reach patients, with MS and all autoimmune diseases."
17th November 2012
Within the next decade, parts of the USA (and indeed the world) could be faced with a major water crisis. To address this looming problem, Brad Lancaster has a simple yet innovative solution. Directed by Andrew Brown, "Free Water" is currently a semifinalist in the Focus Forward Filmmaker Competition, in the running to become the $100,000 Grand Prize Winner. For more info, and other concepts, visit harvestingrainwater.com.
17th November 2012
What if roads and parking lots were solar, fueling enough energy from the sun to power nearby communities as well as electric vehicles? Scott and Julie Brusaw – inventors and creators of Solar Roadways – have the answer. Their video is currently featured on Focus Forward Films – "an unprecedented new series of 30 three-minute stories about innovative people who are reshaping the world through act or invention, directed by the world's most celebrated documentary filmmakers."
17th November 2012
Miniature "bio-bots" made of hydrogel and heart cells
They're soft, biocompatible, about 7 millimetres long – and, incredibly, able to walk by themselves. Miniature "bio-bots" developed at the University of Illinois are an important step forward in synthetic biology.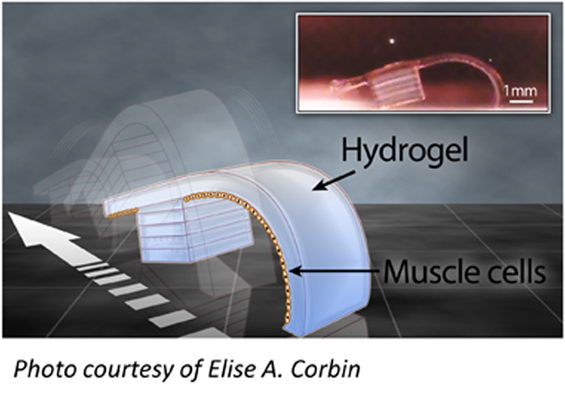 Designing non-electronic biological machines has been a riddle that scientists have struggled to solve for many years. Now, walking bio-bots have been demonstrated by a team at Illinois who have engineered functional machines using only hydrogel, heart cells and a 3-D printer.
With a customised design, the bio-bots could be used for specific applications in medicine, energy or the environment. The research team, led by Professor Rashid Bashir, published its results in the journal Scientific Reports.
"The idea is that, by being able to design with biological structures, we can harness the power of cells and nature to address challenges facing society," said Bashir, an Abel Bliss Professor of Engineering. "As engineers, we've always built things with hard materials, materials that are very predictable. Yet there are a lot of applications where nature solves a problem in such an elegant way. Can we replicate some of that if we can understand how to put things together with cells?"
As shown in the video below, the key to the bio-bots' locomotion is their asymmetry. Resembling a tiny springboard, each bot has one long, thin leg resting on a stout supporting leg. The thin leg is covered with rat cardiac cells. When these heart cells beat, the long leg pulses, propelling the bio-bot forward.
The team used a 3-D printing method common in rapid prototyping to make the main body of the bot from hydrogel, a soft gelatin-like polymer. This approach allowed the researchers to explore various conformations and adjust their design for maximum speed. The ease of quickly altering design will allow them to build and test other configurations with an eye toward potential applications.

For example, Bashir envisions the bio-bots being used for drug screening or chemical analysis, since the bots' motion can indicate how the cells are responding to the environment. By integrating cells that respond to certain stimuli, such as chemical gradients, the bio-bots could be used as sensors.
"Our goal is to see if we can get this thing to move toward chemical gradients, so we could eventually design something that can look for a specific toxin and then try to neutralise it," said Bashir. "Now you can think about a sensor that's moving and constantly sampling and doing something useful, in medicine and the environment. The applications could be many, depending on what cell types we use and where we want to go with it."
Next, the team will work to enhance control and function – such as integrating neurons to direct motion, or cells that respond to light. They are also working on creating robots of different shapes, different numbers of legs, and robots that could climb slopes or steps.
"The idea here is that you can do it by forward-engineering," said Bashir, who is also director of the Micro and Nanotechnology Laboratory. "We have the design rules to make these millimetre-scale shapes and different physical architectures, which hasn't been done with this level of control. What we want to do now is add more functionality to it."
"I think we are just beginning to scratch the surface in this regard," said Vincent Chan, first author of the paper, which appears in Nature. "That is what's so exciting about this technology – to be able to exploit some of nature's unique capabilities and utilise it for other beneficial purposes or functions."
15th November 2012
PBS NOVA: What Will the Future Be Like?
A clip from PBS's NOVA. Will new augmented reality technologies redefine how we communicate and search the web?
15th November 2012
"100,000 Stars" is a 3D interactive visualisation of the local stellar neighborhood created by Google and optimised for the Chrome web browser. It shows the real location of over 100,000 nearby stars. Zooming in reveals 87 major named stars and our Solar System. Also featuring music by Mass Effect composer Sam Hulick. Click here to view.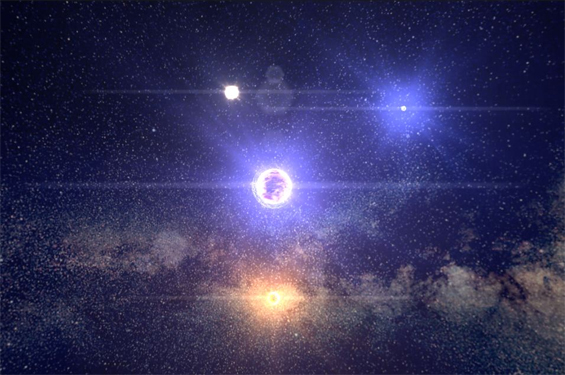 15th November 2012
"You'll hear more": Obama backs national climate debate
In a press conference, President Obama not only broke the much discussed "silence" on climate change — he also showed he's been giving serious thought to how to move forward on the issue over the next four years:
14th November 2012
MasterCard introduces next generation 'Display Card' technology
MasterCard, in collaboration with Standard Chartered Bank Singapore, has unveiled Singapore's first interactive payment card, or security token card, using MasterCard's Display Card technology, heralding the next generation of payment cards.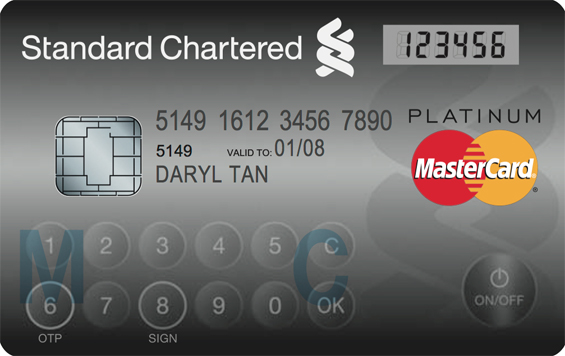 The MasterCard Display Card, manufactured by NagraID Security, looks and functions almost exactly like a regular credit, debit or ATM card, but features an embedded LCD display and touch-sensitive buttons which allow a cardholder to generate a One-Time Password (OTP) as an authentication security measure.
At present, banking institutions that necessitate a higher level of security for their online banking services require a separate authentication token. The innovative 2-in-1 device, which combines the functionality of a standard payment card with a state-of-the-art security token, currently reflects the customer's OTP. In future, this card could incorporate additional functionalities and be able to indicate other real time information – such as available credit balance, loyalty or reward points, recent transactions, and other interactive information.
From January 2013 onwards, all Standard Chartered Online Banking or Breeze Mobile Banking users will use the Standard Chartered security token card as a new personal security device for higher-risk transactions such as payments or transfers above a certain amount, adding third party payees, or changing personal details.
V. Subba, Regional Head of Retail Banking Products, Singapore and Southeast Asia, Standard Chartered Bank said: "In Singapore, many customers bank with multiple banks. We brainstormed on ways to make it convenient and yet secure for customers. The question was: instead of sending customers another bulky token, could we replace something which already exists in the customer's wallet? That was when credit, debit and ATM cards, immediately came to mind."
Matthew Driver, president, South East Asia, MasterCard Worldwide said: "MasterCard continues to be at the forefront of payment technology. From launching the first 'paper' card in the 1950s, to introducing magnetic stripes and EMV chips for secure, digitised payments, we are pleased to have been able to support the launch of Singapore's first Display Card by Standard Chartered. With the continued growth in online and now mobile initiated remote payments, consumers are naturally demanding increased security. The innovative features of the Display Card serve to address this need, whilst empowering consumers to do so much more with their payment cards."
13th November 2012
Longevity gene found to make Hydra immortal and humans live longer
Why do we age? When do we die and why? Is there life without aging? For centuries, science has been fascinated by these questions. Now researchers have examined why the polyp Hydra is immortal – and unexpectedly discovered a link to humans.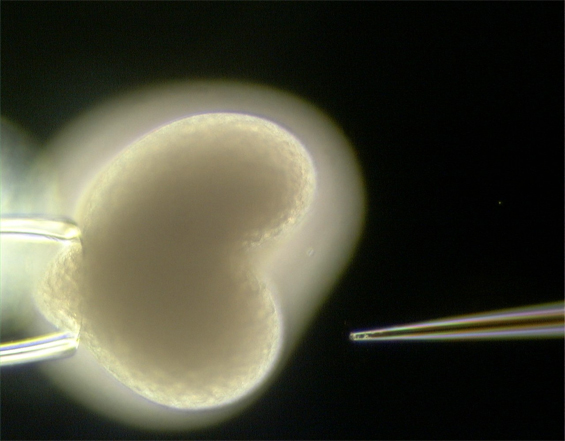 The study carried out by Kiel University together with the University Medical Center Schleswig-Holstein (UKSH) is published this week in the Proceedings of the National Academy of Sciences (PNAS). It was funded by the German Research Foundation DFG.

Hydra – mysteriously immortal
The tiny freshwater polyp Hydra does not show any signs of aging and is potentially immortal. There is a rather simple biological explanation for this: these animals exclusively reproduce by budding rather than by mating. A prerequisite for such vegetative-only reproduction is that each polyp contains stem cells capable of continuous proliferation. Without these stem cells, the animals could not reproduce any more. Due to its immortality, Hydra has been the subject of many studies regarding aging processes.

Aging in humans
When people get older, more and more of their stem cells lose the ability to proliferate and thus to form new cells. Aging tissue cannot regenerate any more, which is why for example muscles decline. Elderly people tend to feel weaker because their heart muscles are affected by this aging process as well. If it were possible to influence these aging processes, humans could feel physically better for much longer. Studying animal tissue such as those of Hydra – an animal full of active stem cells during all its life – may deliver valuable insight into stem cell aging as such.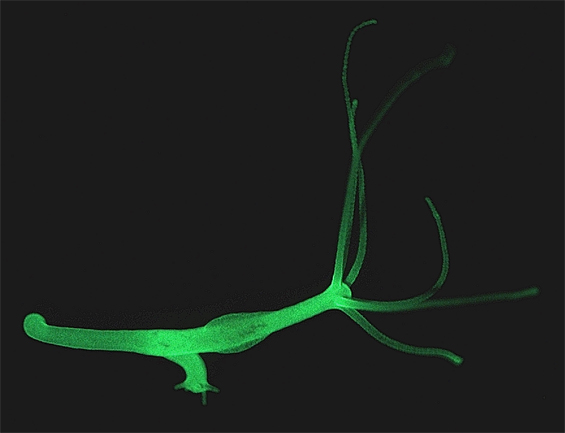 Human longevity gene discovered in Hydra
"Surprisingly, our search for the gene that causes Hydra to become immortal led us to the so-called FoxO gene", says Anna-Marei Böhm, PhD student and lead author of the study. The FoxO gene exists in all animals and humans and has been known for years. However, until now it was not known why human stem cells become fewer and inactive with increasing age, which biochemical mechanisms are involved and if FoxO played a role in aging. In order to find the gene, the research group isolated Hydra's stem cells and then screened all of their genes.

Immortality mechanism of Hydra revealed
The Kiel research team examined FoxO in several genetically modified polyps: Hydra with normal FoxO, with inactive FoxO and with enhanced FoxO. The scientists were able to show that animals without FoxO possess significantly fewer stem cells. Interestingly, the immune system in animals with inactive FoxO also changes drastically. "Drastic changes of the immune system similar to those observed in Hydra are also known from elderly humans," explains Philip Rosenstiel of the Institute of Clinical Molecular Biology at UKSH, whose research group contributed to the study.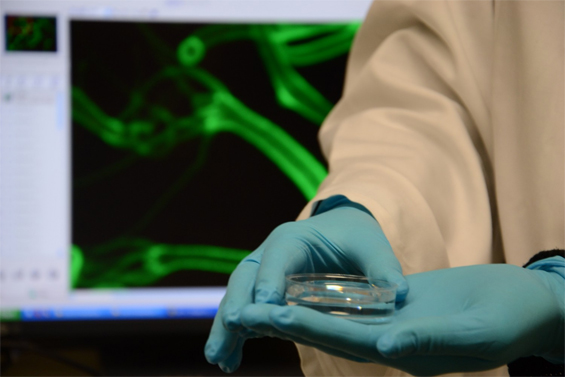 FoxO makes human life longer, too
Thomas Bosch, from the Zoological Institute of Kiel University, who led the Hydra study: "Our research group demonstrated for the first time that there is a direct link between the FoxO gene and aging. FoxO has been found to be particularly active in centenarians – people older than one hundred years – which is why we believe that FoxO plays a key role in aging – not only in Hydra but also in humans." However, the hypothesis cannot be verified on humans, as this would require a genetic manipulation of humans. Bosch stresses however that the current results are still a big step forward in explaining how humans age. Therefore the next step must be to study how the longevity gene FoxO works in Hydra, and how environmental factors influence FoxO activity.

Without stem cells we all die
Scientifically, the study has two major conclusions: On the one hand, it confirms that the FoxO gene plays a decisive role in the maintenance of stem cells. It thus determines the lifespan of animals – from cnidarians to humans. On the other hand, the study shows that aging and longevity of organisms really depend on two factors: maintenance of stem cells and the maintenance of a functioning immune system.
12th November 2012
Herpes 'bottleneck' could lead to new treatment
New research suggests that just one or two individual herpes virus particles attack a skin cell in the first stage of an outbreak, resulting in a bottleneck in which the infection may be vulnerable to medical treatment.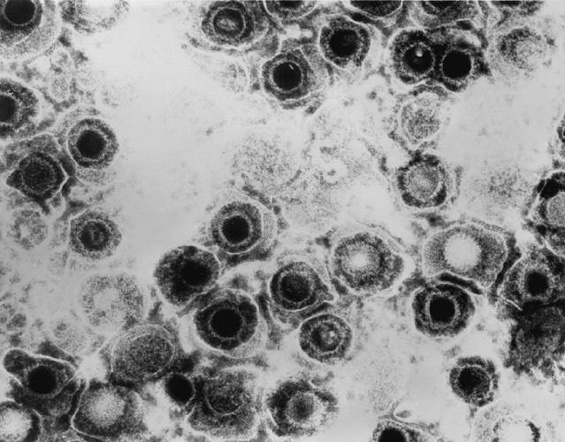 Unlike most viruses that spread to new cells by bombarding them with millions of particles, herpes simplex virus type 1 (HSV-1) – a virus that causes cold sores and genital lesions – requires just one or two viral particles to infect a skin cell in the first stage of cold sore formation, Princeton University researchers reported in the Proceedings of the National Academy of Sciences.
Matthew Taylor, lead author of the study and a postdoctoral researcher: "The fact that just one or two virus particles are involved is surprising, because these viruses can replicate themselves hundreds of times in a single cell."
The bottleneck occurs when HSV-1 particles, which can lie dormant in the cells of the nervous system for decades after initial infection, awaken and invade a nearby skin cell, the first stage in sore formation. Once inside the skin cell, a single viral particle multiplies and spreads millions of copies to nearby skin cells, creating a visible lesion or "cold sore." The virus can then spread to new individuals through skin-to-skin contact.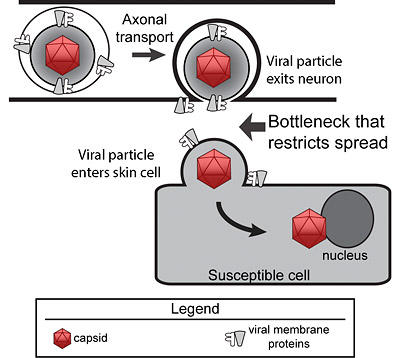 Image courtesy of Matthew Taylor
This restriction to one or two particles limits the genetic diversity of the virus that spreads to the next individual, Enquist said. This puts the virus at a disadvantage, he said, because having a variety of distinct genomes enhances the overall chances of the virus surviving and spreading. A well-known example of a virus that relies on genetic diversity to thrive is HIV, which involves large numbers of viral particles with distinct genomes.
In the case of herpes viruses, Enquist said: "The number of different genomes that infect the cell is remarkably low, so any mutations that weaken the virus are unlikely to survive. Only the most fit viral particles will survive and replicate in the epithelial [skin] cells, and be available to transmit to the next individual."
Although bottlenecks can ensure that only the most fit viruses are transmitted to the next individual, they can also be points at which the infection is more susceptible to immune system responses and drug treatments, according to Taylor.
The researchers' findings suggest that other viruses related to HSV-1 – known as alpha-herpes viruses – may have similar bottlenecks, including herpes simplex viruses type 2, which causes cold sores and genital lesions, and varicella zoster virus, which causes chicken pox and shingles. It remains to be determined if this bottleneck exists for other viruses that spread from infected neurons, such as poliovirus and the West Nile virus.
Julie Pfeiffer, an associate professor of microbiology at the University of Texas Southwestern Medical Center, said the Princeton research is the first to tally how many viral particles are involved in HSV-1 infection – and reveal that as the virus' weak point: "This work changes the way that we think about herpes virus spread. This study demonstrated that these neuron-to-epithelial cell viral-transmission events are surprisingly efficient, but they are initiated by a very small number of viruses. This work has interesting implications for herpesvirus transmission and evolution."
To determine the number of virus particles that infect the skin cell, the researchers constructed three genetically unique viral genomes labeled with either red, green or blue fluorescent tags, and then infected cells with the particles and analysed them for the presence of the three colors. They counted the number of cells containing one, two or all three colors and used statistical analysis to determine the number of unique viral genomes expressed in each cell. This method revealed that most skin cells express less than two viral genomes on average.
Taylor then filmed individual virus particles of pseudorabies virus, a model alpha-herpes virus that infects animals, as the particles exited neurons and entered skin cells. He found that the bottleneck limiting infection to one or two particles exists for pseudorabies virus as well.
10th November 2012
Ketamine could rapidly treat depression, scientists say
Depression affects nearly one in five of the US population, causing over $100 billion in economic damage each year. Drug treatments are available, but typically require weeks or months to fully take effect. Now, researchers from Yale have revealed how small doses of ketamine can offer immediate relief from symptoms.
Synaptic links between brain cells are damaged by stress, anxiety and depression. Ketamine helps to regenerate these neural connections, according to a review of the scientific evidence by Yale School of Medicine published in the journal Science.
Ketamine works on a completely different type of neurotransmitter (chemical messenger between neurons) than current antidepressants which can take months to improve symptoms of depression and do not work at all for one in three patients. Understanding how ketamine works in the brain could lead to a new generation of medicine providing immediate relief to millions of people with chronic depression. This could bridge the gap in those critical few days when a suicidal patient may be a threat to themselves or others.
Professor Ronald Duman: "The rapid therapeutic response of ketamine in treatment-resistant patients is the biggest breakthrough in depression research in a half century."
Understanding how ketamine works is crucial because of the drug's limitations. Improvements in symptoms, which are evident just hours after ketamine is administered, last only a week to 10 days. In large doses, it can cause dreamlike states, hallucinations and short-term psychosis and is abused as the recreational party drug "Special K."
In their research, Duman and others show how in a series of steps, ketamine triggers release of neurotransmitter glutamate, which in turn stimulates the growth of synapses. Damage of these synaptic connections caused by chronic stress can be rapidly reversed by a single small dose of ketamine.
In the past, efforts to develop drugs replicating the effects of ketamine have produced some promising results, but they do not act quickly enough. Researchers are now investigating alternatives they hope can duplicate the speed and efficacy of ketamine, but without its potential downsides.
Duman: "It's exciting. The hope is that this new information about ketamine is really going to provide a whole array of new targets that can be developed and ultimately provide a much better way of treating depression."
10th November 2012
Speech recognition breakthrough for the spoken, translated word
In this video from Microsoft, Rick Rashid demonstrates a speech recognition breakthrough via machine translation that converts his spoken English words into computer-generated Chinese language. The software can even preserve intonation and cadence so the translated speech resembles the voice of the original speaker. This breakthrough is patterned after deep neural networks, significantly reducing errors in spoken as well as written translation.
9th November 2012
Leisure-time physical activity extends life expectancy as much as 4.5 years
Leisure-time physical activity is associated with longer life expectancy, even at relatively low levels of activity and regardless of body weight, according to a study by a team of researchers led by the National Cancer Institute (NCI), part of the National Institutes of Health.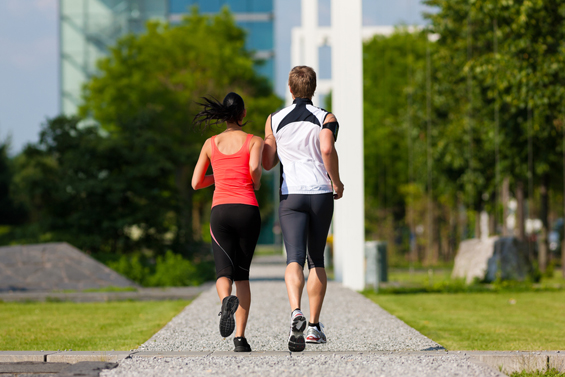 The study, which found that people who engaged in leisure-time physical activity had life expectancy gains of as much as 4.5 years, appeared this week in PLoS Medicine.
In order to determine the number of years of life gained from leisure-time physical activity in adulthood, which translates directly to an increase in life expectancy, researchers examined data on more than 650,000 adults. These people, mostly aged 40 and older, took part in one of six population-based studies that were designed to evaluate various aspects of cancer risk.
Most governments recommend that adults ages 18 to 64 should engage in regular aerobic physical activity for 2.5 hours at moderate intensity – or 1.25 hours at vigorous intensity – each week. Moderate activities are those during which a person could talk but not sing. Vigorous activities are those during which a person could say only a few words without stopping for breath.
After accounting for other factors that could affect life expectancy, the researchers found that life expectancy was 3.4 years longer for people who got the recommended level of physical activity. People who reported leisure-time physical activity at twice the recommended level gained 4.2 years of life. In general, more physical activity corresponded to longer life expectancy.
The researchers even saw benefit at low levels of activity. For example, people who said they got half the recommended amount of exercise still added 1.8 years to their life. Physical activity was categorised by "metabolic equivalent hours per week" (MET-h/wk). Brisk walking for up to 75 min/week, for example, was equivalent to 0.1–3.74 MET-h/wk.
"Our findings highlight the important contribution that leisure-time physical activity in adulthood can make to longevity," said lead author of the study Steven Moore, Ph.D. "Regular exercise extended the lives in every group that we examined in our study – normal weight, overweight, or obese."
The researchers found that the association between physical activity and life expectancy was similar between men and women, and blacks gained more years of life expectancy than whites. The relationship between life expectancy and physical activity was stronger among those with a history of cancer or heart disease than among people with no history of cancer or heart disease.
The researchers also examined how life expectancy changed with the combination of both activity and obesity. Obesity was associated with a shorter life expectancy, but physical activity helped to mitigate some of the harm. People who were obese and inactive had a life expectancy that was between five to seven years shorter (depending on their level of obesity) than people who were normal weight and moderately active.
Physical activity has been shown to help maintain a healthy body weight, maintain healthy bones, muscles and joints, promote psychological well-being, and reduce the risk of certain diseases, including some cancers.
"We must not underestimate how important physical activity is for health – even modest amounts can add years to our life," said I-Min Lee, a senior author on the study.
8th November 2012
'Terminator' arm is world's most advanced prosthetic limb
A father who lost his arm in an accident six years ago has been given a new lease of life by a hi-tech bionic hand which is so precise he can type again. Nigel Ackland, 53, has been fitted with the Terminator-like carbon fibre mechanical hand which he can control with movements in his upper arm.
The new bebionic myoelectric hand, which is also made from aluminium and alloy knuckles, moves like a real human limb by responding to muscle twitches. Incredibly, the robotic arm is so sensitive it means the father-of-one can touch type on a computer keyboard, peel vegetables, and even dress himself for the first time in six years.
Note: The video below was recorded in June. For a more recent video, click here.
8th November 2012
New super-Earth may be just right to support life
A new exoplanet that may have an Earth-like climate and be just right to support life has been discovered around a nearby star by an international team of astronomers, led by Mikko Tuomi, University of Hertfordshire, and Guillem Anglada-Escude, University of Goettingen.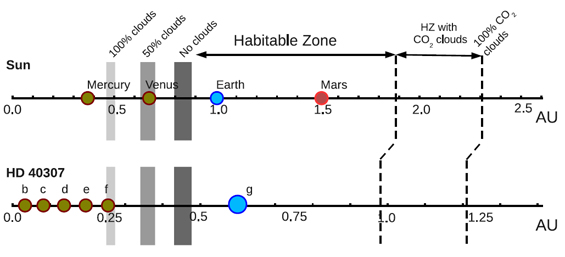 The new super-Earth lies in the habitable zone and is one of six planets orbiting the parent star. The system was previously thought to contain three planets, in orbits too close to the star for liquid water. By avoiding fake signals caused by stellar activity, the researchers have identified three new super-Earth planet candidates also in orbit.
Mikko Tuomi: "We pioneered new data analysis techniques including the use of the wavelength as a filter to reduce the influence of activity on the signal from this star. This significantly increased our sensitivity and enabled us to reveal three new super-Earth planets around the star known as HD 40307, making it into a six-planet system."
Of the new planets, the one of greatest interest is the one with the outermost orbit from the star – with a mass at least seven times of the Earth. Its orbit around the host star is at a similar distance to Earth's orbit around our Sun, so it receives a similar amount of energy from the star as the Earth receives from the Sun - increasing the probability of it being habitable. This is where the presence of liquid water and stable atmospheres to support life is possible and, more importantly, the planet is likely to be rotating on its own axis as it orbits around the star, creating a daytime and night-time effect on the planet which would be better at creating an Earth-like environment.
Guillem Angla-Escude: "The star HD 40307, is a perfectly quiet old dwarf star, so there is no reason why such a planet could not sustain an Earth-like climate."
Hugh Jones: "The longer orbit of the new planet means that its climate and atmosphere may be just right to support life. Just as Goldilocks liked her porridge to be neither too hot nor too cold but just right, this planet or indeed any moons that is has lie in an orbit comparable to Earth, increasing the probability of it being habitable."
Earlier this year, the Kepler spacecraft found a planet with a similar orbit. However, Kepler 22d is located 600 light years from Earth, whereas this new super-Earth is much closer, just 42 light years from Earth.
Mikko Tuomi carried out this work as a member of the European science network RoPACS (Rocky Planets Around Cool Stars) – an initiative with a research focus on the search for planets around cool stars. RoPACS has pan-European membership and is led from the University of Hertfordshire by David Pinfield, who commented: "Discoveries like this are really exciting, and such systems will be natural targets for the next generation of large telescopes, both on the ground and in space."
The full study is published in Astronomy & Astrophysics and can be accessed here.
7th November 2012
Star formation slumps to 1/30th of its peak
While parts of the world undergo economic hardship, a team of astronomers has discovered an even bigger slump occurring on a cosmic scale. In the largest ever study of its kind, the rate of star formation in the Universe has been confirmed to be just 1/30th of its peak and this decline is only set to continue.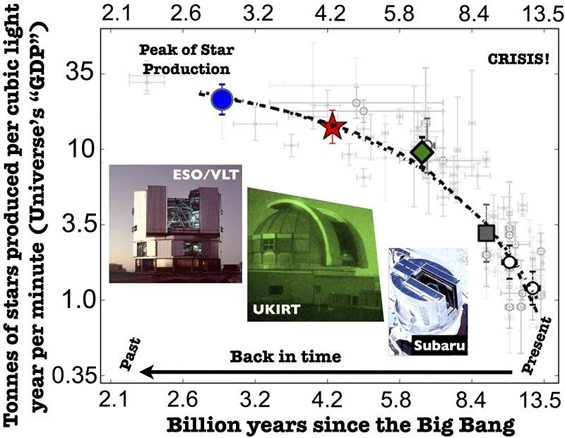 The team, led by David Sobral of the University of Leiden in the Netherlands, publish their results in the journal Monthly Notices of the Royal Astronomical Society.
The accepted model for the evolution of the Universe predicts that stars began to form around 13.4 billion years ago, or around three hundred million years after the Big Bang. Many of these first stars are thought to have been monsters by today's standards, and were probably hundreds of times more massive than our Sun. Such beasts aged very quickly, exhausted their fuel, and exploded as supernovae within a million years or so. Lower mass stars, in contrast, have much longer lives and last for billions of years.
Much of the dust and gas from stellar explosions was (and is still) recycled to form newer and newer generations of stars. Our Sun, for example, is thought to be a third generation star, and has a very typical mass by today's standards. But regardless of their mass and properties, stars are key ingredients of galaxies like our own Milky Way. Unveiling the history of star formation across cosmic time is fundamental to understanding how galaxies form and evolve.
In the new study, scientists used the UK Infrared Telescope (UKIRT), the Very Large Telescope (VLT) and the Subaru telescope to carry out the most complete survey ever made of star-forming galaxies at different distances, with around ten times the data of any previous effort. With the range of distances, the time taken for the light to reach us means that we see identically selected galaxies at different periods in the history of the universe, so we can really understand how conditions change over time.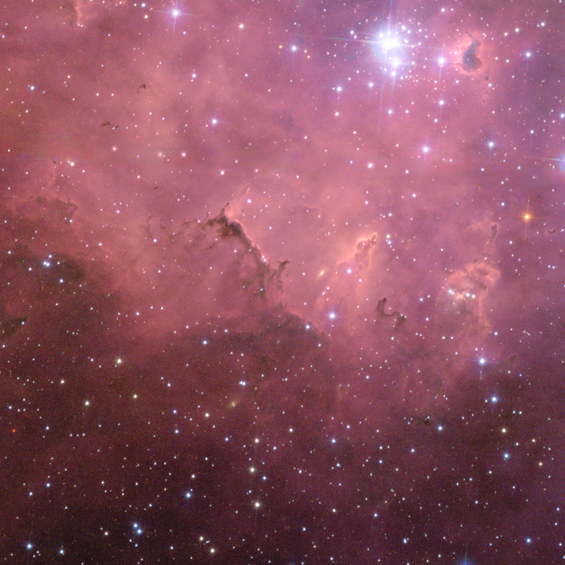 By looking at the light from clouds of gas and dust in these galaxies where stars are forming, the team are able to assess the rate at which stars are being born. They find that the production of stars in the universe as a whole has been continuously declining over the last 11 billion years, being 30 times lower today than at its likely peak, 11 billion years ago.
Dr Sobral comments: "You might say that the universe has been suffering from a long, serious 'crisis' – cosmic GDP output is now only 3% of what it used to be at the peak in star production."
"If the measured decline continues, then no more than 5% more stars will form over the remaining history of the cosmos, even if we wait forever. The research suggests that we live in a universe dominated by old stars. Half of these were born in the 'boom' that took place between 11 and 9 billion years ago and it took more than five times as long to produce the rest. The future may seem rather dark, but we're actually quite lucky to be living in a healthy, star-forming galaxy which is going to be a strong contributor to the new stars that will form."
"Moreover, while these measurements provide a sharp picture of the decline of star-formation in the Universe, they also provide ideal samples to unveil an even more fundamental mystery which is yet to be solved: why?"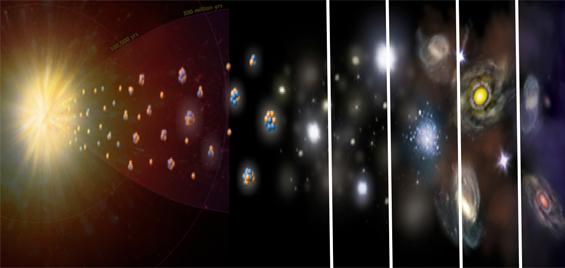 7th November 2012
NimbRo-OP Humanoid TeenSize Open Platform Robot
University of Bonn scientists have developed a soccer-playing robot called NimbRo-OP, intended to develop new capabilities for humanoid bipedal robots – such as using tools, climbing stairs, using facial expressions, gestures and body language for communicating. It is available to research groups – both hardware and software are open source.
7th November 2012
Why sea levels are rising ahead of predictions
Sea levels are rising faster than expected from global warming, due to critical feedbacks missing from earlier models, according to the University of Colorado.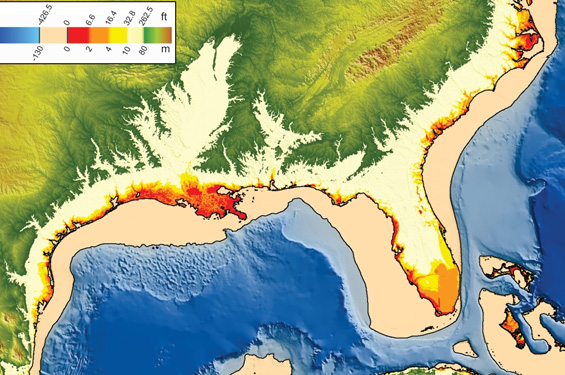 Sea levels are rising faster than expected from global warming, and geologist Bill Hay has a good idea why. The last official IPCC report in 2007 projected a global sea level rise between 0.2 and 0.5 meters by the year 2100. But current sea level rise measurements meet or exceed the high end of that range, suggesting a rise of one metre or more.
"What's missing from the models used to forecast sea level rise are critical feedbacks that speed everything up," says Hay. He presented some of these feedbacks at a meeting of the Geological Society of America on 4th November.
One of those feedbacks involves Arctic sea ice, another the Greenland ice cap, and another soil moisture and groundwater mining.
"There is an Arctic sea ice connection," says Hay, despite the fact that melting sea ice – which is already in the ocean – does not itself raise sea level. Instead, it plays a role in the overall warming of the Arctic, which leads to ice losses in nearby Greenland and northern Canada. When sea ice melts, Hay explains, there is an oceanographic effect of releasing more fresh water from the Arctic, which is then replaced by inflows of brinier, warmer water from the south.
"So it's a big heat pump that brings heat to the Arctic. That's not in any of the models." That warmer water pushes the Arctic toward more ice-free waters, which absorb sunlight rather than reflect it back into space like sea ice does. The more open water there is, the more heat is trapped in the Arctic waters, and the warmer things can get.
Then there are those gigantic stores of ice in Greenland and Antarctica. During the last interglacial period – 125,000 years ago – sea level rose 10 metres due to the melting of all that ice. New data confirms this took place over just a few centuries, according to Hay.
"You can lose most of the Greenland ice cap in a few hundred years – not thousands – just under natural conditions," explains Hay. "There's no telling how fast it can go with this spike of carbon dioxide we are adding to the atmosphere."
This possibility was brought home last summer as Greenland underwent a stunning, record-setting melt. The ice streams, lubricated by water at their base, are speeding up.
Hay notes: "Ten years ago we didn't know much about water under the Antarctic ice cap." But it is there, and it allows the ice to move – in some places even uphill due to the weight of the ice above it.
"It's being squeezed like toothpaste out of a tube," explains Hay. The one thing that's holding all that ice back from emptying into the sea is the grounded ice shelves acting like plugs on bottles at the ends of the coastal glaciers. "Nobody has any idea how fast that ice will flow into the oceans once the ice shelves are gone."
Another missing feedback is the groundwater being mined all over the world to mitigate record droughts. That water is ultimately added to the oceans (a recent visualisation of this effect in the U.S. was posted by NASA's Earth Observatory).
All of these are positive feedbacks, accelerating the changes in climate and sea level rise.
"You would expect negative feedbacks to creep in at some point," says Hay. "But in climate change, every feedback seems to go positive." The reason is that Earth's climate seems to have certain stable states. Between those states, things are unstable and can change very quickly on a geological timescale. "Under human prodding, the system wants to go into a new climate state."
7th November 2012
A guest blog by Charlotte Kellogg
Public health pandemics that could strike in the future
Although public health officials may suggest that pandemics are at worst manageable – and at best, things of the past – the world is not too far from experiencing its next public health crisis. In today's guest post, Charlotte Kellogg explores five of the most serious disease threats which have, and still could, decimate the world's population.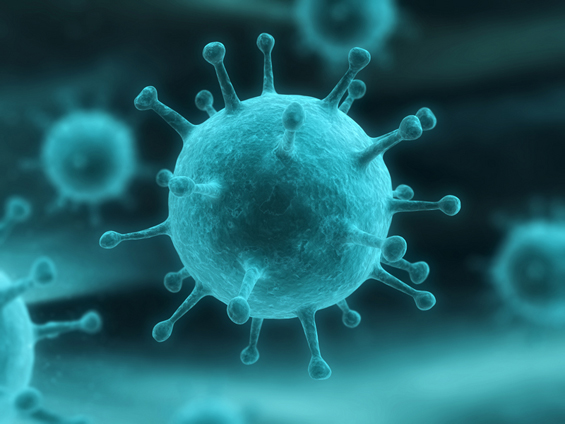 Since the H1N1 scare, many people feel duped by the massive amount of media hype that went along with the virus and the seeming overreaction. However, the containment of one virus does not make the threat of another outbreak any less real.
Pandemics deserve a decent amount of fear and caution. A pandemic normally occurs when a new, deadly disease forms or mutates and spreads quickly throughout populations. If and when this happens, physicians may find it difficult to create a vaccine or find a cure, allowing the virus to spread freely, leaving untold casualties in its wake. Here are some of the most recent examples, some of which could return at any time.
The Spanish Flu
In the last century alone, a number of pandemics have caused innumerable fatalities, even in the developed world. Unlike many others, the Spanish Flu did not spread due to a lack of sanitation, making it a threat to industrialised nations.
Virologists estimate that as many as 50 million people died (3% of the global population at the time) before the virus was finally contained. Some 500 million were infected. Spanish Flu rose to prominence in the last years of World War I. More recently, it has been identified as a strain of H1N1. While the virus, itself, does not pose a direct threat, virologists constantly look for signs of a mutation, which could be far more difficult to treat and inoculate for.
For researchers, the flu is one of the most intimidating illnesses because of its ability to evolve and continually reinvent itself. For this reason, it never really goes away, it just changes. This is why public health officials fear a widespread flu pandemic is likely to occur again in the future, wreaking havoc in many nations.
According to the Centers for Disease Control and Prevention (CDC), the best methods of flu prevention are vaccinations, diligent hand washing and, if someone comes down with the illness, taking the prescribed antiviral drugs.
Cholera
Cholera did most of its damage through seven pandemics in the 19th and early 20th centuries. Spread through commonly shared water sources, it can affect whole communities very quickly. Most frequently occurring in crowded places lacking sanitation, cholera remains an active threat, particularly in areas that have recently suffered a natural disaster, such as Haiti after its 2010 earthquake. In a future world of collapsing economies and deteriorating infrastructure, this deadly disease could strike again.
According to the National Center for Biotechnology, the best method of prevention is to take precautions and ensure food and water are sanitary. One promising new concept beginning to emerge is nano-filtration technology, such as the LifeSaver bottle. This has already been used to fight cholera in Sierra Leone and could be in widespread use within a few years. It can filter out objects just 15 nanometres in size. It is relatively expensive, however, at $150 per unit.
Typhus
Typhus is a bacterial disease that is quickly spread by lice and fleas, which are often carried by stray dogs and rats. This pandemic has historically occurred along the front lines of large-scale wars, where sanitation and public health measures are lacking. Napoleon's army suffered from it during the failed invasion of Russia. It affected millions of German people during the Thirty Years' War, and caused many deaths in the Nazi concentration camps of World War II.
Since then, epidemics have occurred in Eastern Europe, Asia, the Middle East and parts of Africa. In 2012, Travis County in the state of Texas reported its first typhus-related death. Presently, a typhus vaccine exists, thus mitigating the spread of typhus in areas where inoculation is likely, but it nevertheless remains a threat.
Bubonic Plague
Bubonic Plague – also known as the Black Death – is the most recognised pandemic in human history. It wiped out between 30-60% of Europe's population in the 1300s. Sanitation was a primary facilitator of its deadly swathe, as it was spread by fleas and most European cities at that time lacked proper drainage and waste systems. The last major outbreak occurred in London during the 1660s.
Bubonic plague is unlikely to recur naturally. It could, however, be used as a man-made bio-weapon in a future terrorist attack. The destruction it caused in the past continues to serve as an important warning.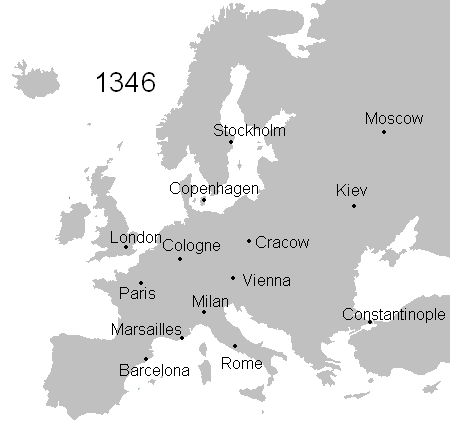 Smallpox

Another Medieval disease, smallpox, was largely responsible for European victories over the 'untamed' Americas. European explorers and settlers – who were more or less immune to the disease they carried – spread smallpox to native populations. Before then, Spanish soldiers who sailed with Cortés spread the disease to Aztecs and Incas in both Central and South America.
Historians estimate that before the arrival of Cortés, up to 18 million indigenous peoples were living in the region. Less than 530,000 remained by 1900. Within four centuries, smallpox, war, and other diseases literally decimated the Native American populations.
During the 20th century, smallpox caused an estimated 300-500 million deaths globally. Though the virus was declared eradicated in 1979, many fear that – like bubonic plague – it could return in the future as a biological weapon. Since the disease is easily spread through bed sheets and saliva, the speed and scale of its effects could be devastating, especially in regions with insufficient vaccine supplies.

As the world becomes ever more connected and globalised, the threat from these kinds of pandemics is feared partly for the swiftness with which they can spread. The damage a new outbreak could wreak is magnified by increased rates of travel. Genetic modification of viruses could make them deadlier still. During the next major pandemic, instead of hundreds of millions, the number of fatalities could potentially reach the billions before it is stopped.
5th November 2012
The Solar Foundation reports 13.2% growth in U.S. solar jobs
Job growth in solar power is far outpacing the broader economy.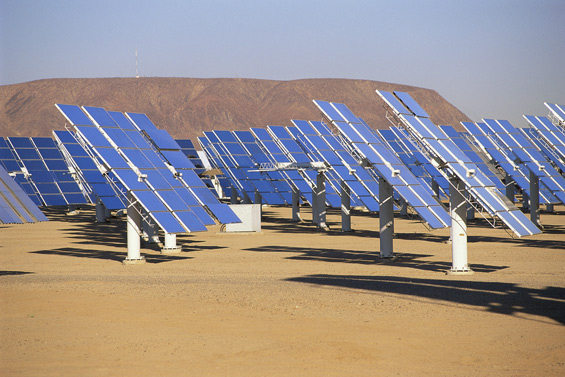 The Solar Foundation (TSF), an independent non-profit solar education and research organisation, has produced its third annual National Solar Jobs Census. This reveals that the U.S. solar industry now employs 119,016 Americans, a figure which represents the addition of 13,872 workers and a 13.2% employment growth rate over the previous year. Based on 2012 data collection, TSF also revised the 2011 total jobs number from 100,237 to 105,145.
Andrea Luecke, TSF Executive Director: "The solar industry has grown at significantly higher rates than most other industries in the past several years, making it one of the foremost creators of new jobs in the United States. Our census findings indicate that these new jobs are highly skilled in nature, including solar installation, sales, marketing and software development. These new solar industry jobs are sustainable, cannot be outsourced and play a critical role in our country's economic recovery."
Decline in component prices
The National Solar Jobs Census 2012 measured employment growth in the solar industry between September 2011 and September 2012. During the same period, employment in the overall economy grew at a rate of 2.3% (BLS), while the fossil fuel electric generation industry shed 3,857 jobs or 3.77% of its workforce (EMSI). Nearly one third of employers who responded to the survey cited the continued decline in component prices as the primary driver of employment growth. State legislation enacting Renewable Portfolio Standards or authorising third-party system ownership and federal tax incentives were other leading drivers of growth.
"The census findings simply validate the continued boom in business growth that we have experienced over the past year," said Danny Kennedy, co-founder and president of Sungevity, a leading residential solar provider. "Our expansion to the six new states from 2011 to 2012 created over 100 new jobs at Sungevity and other companies that partner with us. Solar power is an American invention and it is exciting to see it become one of the fastest growing job engines in America."
The full report will be presented at the Clean Energy Workforce Education Conference on November 14th in Albany, NY. It will contain additional results, including a detailed breakdown of the overall employment figure by industry sector, providing growth rates for each. It will also include 2013 employment projections, information on hiring trends and, among other things, some state level data on company distribution.
Amonix announces world record for module efficiency
In a related story, Amonix – a leading designer and manufacturer of concentrated photovoltaic (CPV) energy – has achieved a milestone in the industry by successfully converting more than a third of sunlight into electricity. Its figure of 33.5% efficiency broke the previous record of 30.3%.
5th November 2012
One of the most common life-threatening genetic illnesses, polycystic kidney disease affects more than 12.5 million people worldwide. Previously, only the symptoms could be treated. Now, researchers from the University of Zurich have succeeded in curbing the growth of these cysts in humans.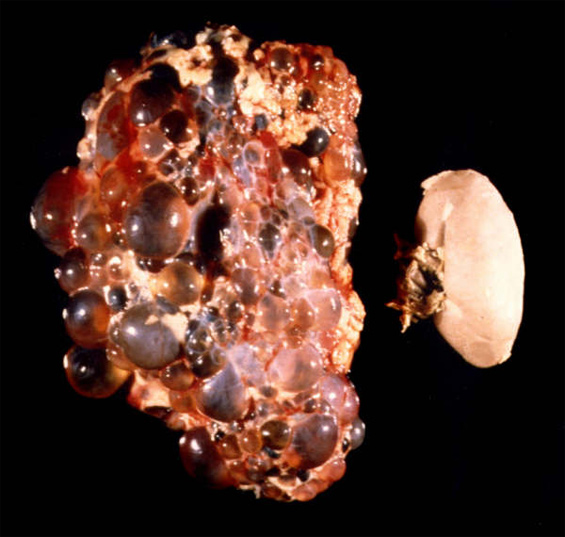 Autosomal-dominant polycystic kidney disease (ADPKD) is one of the most common genetic disorders, affecting one in every 500 people and responsible for 10 percent of patients on dialysis worldwide. It is characterised by the growth of cysts that lead to progressive kidney failure and necessitate dialysis or a kidney transplant in most patients aged around fifty. Moreover, the persistent cyst growth causes high blood pressure and painful complications. Although we have known about the disease for over a century and its genetic basis for almost 20 years, there was no effective treatment until now.
Kidneys stopped growing
"Our study highlights a potential treatment that reduces kidney growth and the associated symptoms and slows the decline in kidney function," explains Professor Olivier Devuyst – one of the chief researchers in the phase-three clinical trial just published in the New England Journal of Medicine.
1,445 patients were given tolvaptan over a three-year period at 129 centres worldwide. The drug is a selective V2 vasopressin receptor antagonist that lessens the effect of the antidiuretic (urine-concentrating) vasopressin hormone and increases urination.
The researchers studied whether tolvaptan slows the progression of the kidney disease by slowing the cyst growth. "The study achieved its goal," explained Professor Devuyst. In patients who received tolvaptan for three years instead of the placebo, the entire kidney volume decreased by nearly 50 percent, with fewer complications resulting from the disease, the pain eased off and the decline in kidney function was slowed.
15-year research project
The study is the culmination of 15 years of research done by several research groups including that of Olivier Devuyst. They began by examining transport mechanisms in cells that coat the cysts and, in particular, identified the pathway of the V2 vasopressin receptor as a potential trigger for cystic kidney disease. The demonstration that blocking this receptor slows the disease and improves the kidney function in various animal models provided the rationale for the intervention study with tolvaptan.
3rd November 2012
CIROS was developed by the Center for Intelligent Robotics in South Korea. He is capable of home errands – setting and clearing a table, moving items, providing food and beverage service. He achieves this using free movement of both arms and hands, omnidirectional auto-navigation (0.7m/sec), obstacle avoidance, dependable object and keywords recognition. CIROS 1.0 was launched in November 2005. Seen in this video is the third and latest version.
2nd November 2012
The first gene therapy in the Western world
Glybera has become the first gene therapy approved by regulatory authorities in the Western world.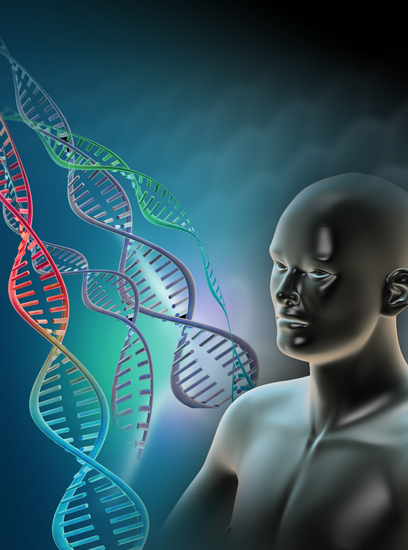 uniQure, a Dutch biotech company, today announced it has received approval from the European Commission for a gene therapy known as "Glybera". This new treatment will be used in patients with lipoprotein lipase deficiency (LPLD) and recurring acute pancreatitis. Patients with LPLD – a very rare, inherited disease – are unable to metabolise the fat particles carried in their blood, which leads to inflammation of the pancreas (pancreatitis), an extremely serious, painful and potentially lethal condition.
This approval makes Glybera the first gene therapy approved by regulatory authorities in the Western world. Marketing authorisation covers all 27 European Union member states and the product will be commercially available in 2013. uniQure is preparing to apply for regulatory approval in other countries including the US and Canada.
A gene therapy was previously approved in China, back in 2003. This area of medicine holds enormous potential, since every disease could in theory be overcome by "editing" the genes within an individual's cells. The field has been fraught with problems, however, with patients developing cancer and a teenager dying in one trial conducted in the US. Glybera's approval is therefore a major milestone and raises hopes for the safe treatment of other diseases.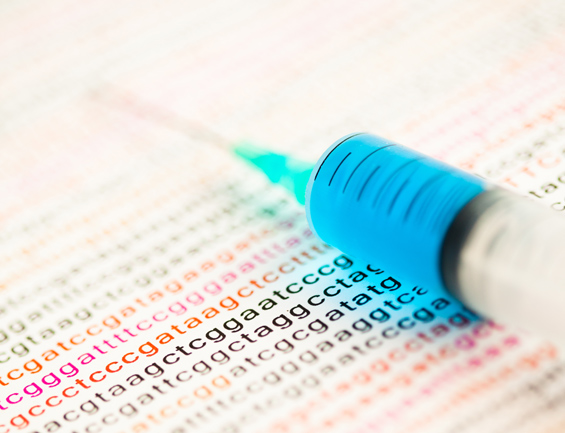 Jörn Aldag, CEO of uniQure: "The final approval of Glybera from the EC marks a major step forward in making gene therapies available not only for LPLD but also for a large number of rare diseases with a very high unmet medical need. The EC's approval is an important validation of our innovative product platform and offers strong support for our other advanced development programs that focus on acute intermittent porphyria, Sanfilippo B, hemophilia B and Parkinson's disease."
Professor John Kastelein, from the University of Amsterdam: "Glybera's approval means LPLD patients, for the first time, have a medical treatment option for a very complex and severe disease. LPLD leads to acute and recurrent pancreatitis attacks, and in many patients causes early onset diabetes and cardiovascular complications. This therapy will have a dramatic impact on the lives of these patients. Currently their only recourse is to severely restrict the amount of fat they consume. By helping to normalise the metabolism of fat, Glybera prevents inflammation of the pancreas thereby averting the associated pain and suffering and, if administered early enough, the associated co-morbidities."
2nd November 2012
"Smart highways" coming to the Netherlands in 2013
This week, designer and innovator Daan Roosegaarde and Heijmans Infrastructure presented the first prototypes of their 'Smart Highway' at the Dutch Design Week.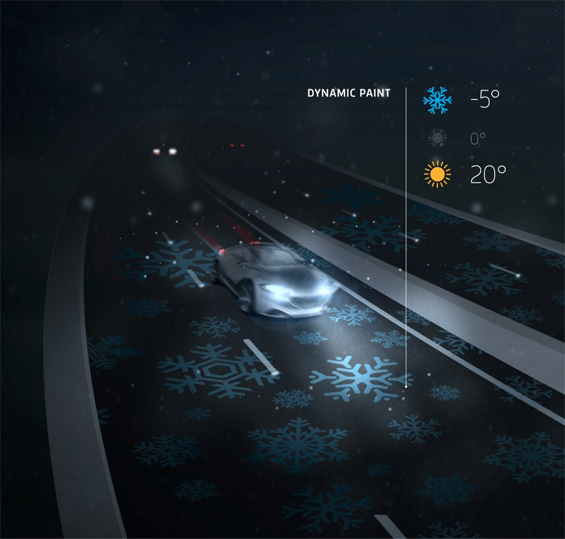 Using the latest techniques, they aim to develop the first 'Smart Highways' in Europe – roads that are more sustainable, safe and intuitive. Selected 'Best Future Concept' by the Dutch Design Awards, these highways will be realised mid-2013 in the Netherlands.
Smart Highway
Instead of focusing on the car to innovate the driving experience, Daan Roosegaarde and Heijmans are re-inventing the highway. Futuristic designs such as Glow-in-the-Dark Road, Dynamic Paint, Interactive Light, Induction Priority Lane and Wind Light will be realised within the following five years. The goal is to produce roads with interactive lights, efficient energy use and road signs which adapt to specific traffic situations.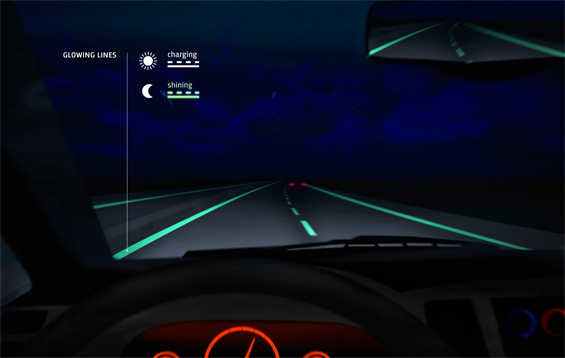 First prototypes of Glow-in-the-dark Road and Dynamic Paint
The pathways of Glow-in-the-dark roads are treated with special photo-luminising powder making extra lighting unnecessary. Charged in daylight, they illuminate the contours of the road at night for up to 10 hours.
Dynamic Paint, that becomes visible in response to temperature fluctuations, enables the road surface to communicate relevant traffic information directly to drivers. For example, ice-crystals become visible on the surface of the road when it's cold and slippery.
The first pieces of Smart Highway featuring the above two technologies were open for public viewing this week. The first few hundred metres are due to be installed in the Dutch province of Brabant next year. Priority induction lanes for electric vehicles, interactive lights that switch on as cars pass, and wind-powered lighting will be rolled out by 2017. In total, the studio has 20 concepts that it hopes to commercialise and has received numerous inquiries from countries around the globe.
Studio Roosegaarde comunications partner Emina Sendijarevic: "India is really keen on it; they have a lot of blackouts there, it would be hallelujah to them."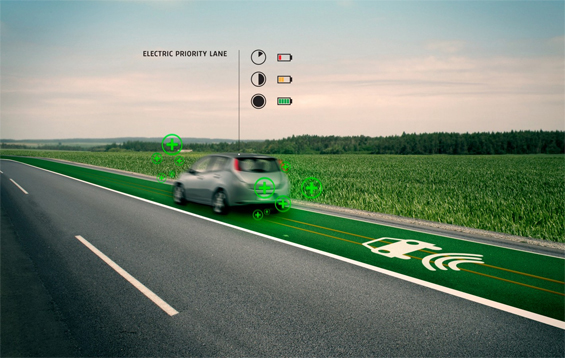 2nd November 2012
A step closer to rollable, foldable e-Devices
The next generation of electronic displays is a step closer thanks to research from the University of Cincinnati.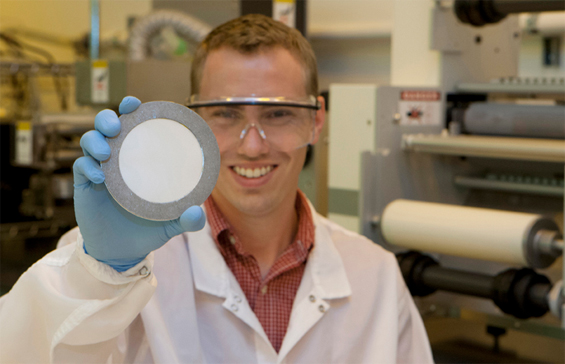 Advances that will eventually bring foldable/rollable e-devices, as well as no pixel borders have been experimentally verified and proven to work in concept at UC's Novel Devices Laboratory. The research was published this week in the journal Nature Communications.
The study, "Bright e-Paper by Transport of Ink through a White Electrofluidic Imaging Film" is authored by Matthew Hagedon, Shu Yang and Ann Russell, as well as Jason Heikenfeld, associate professor of electronic and computing systems. UC worked on this research with start-up company Gamma Dynamics.
Electrofluidic imaging film
One challenge in creating foldable e-Paper devices has been the device screen, which is currently made of rigid glass. But what if the screen were a paper-thin plastic that rolled like a window shade? You'd have a device like an iPad that could be folded or rolled up repeatedly – even tens of thousands of times.
The research this week experimentally verifies that such a screen of paper-thin plastic, referred to as "electrofluidic imaging film," actually works. The breakthrough is a white, porous film coated with a thin layer of reflective electrodes and spacers. These are subjected to unique and sophisticated fluid mechanics in order to electrically transport the coloured ink and clear-oil fluids (text, images, video) of electronic devices.
According to UC's Hagedon, "This is the first of any type of electro-wetting display that can be made as a simple film that you laminate onto a sheet of controlling electronics. Manufacturers prefer this approach compared to having to build up the pixels themselves within their devices, layer by layer, material by material. Our proof-of-concept breakthrough takes us a step closer to brighter, colour-video e-Paper and the Holy Grail of rollable/foldable displays."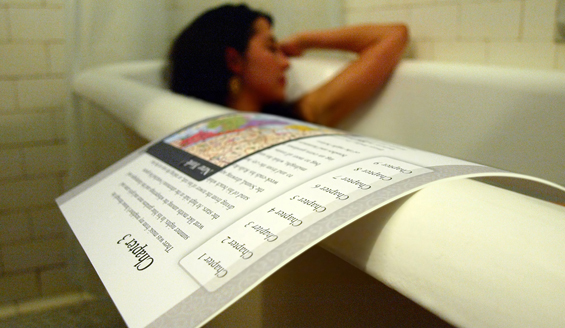 No pixel borders
Importantly, this paper-thin plastic screen developed at UC is the first among all types of fluidic displays that has no pixel borders.
In current technology, colours maintain their image-forming distinctiveness by means of what are known as "pixel borders." Each individual pixel that helps to comprise the image necessary for text, photographs, video and other content maintains its distinct colour and does not "bleed" over into the next pixel or colour due to a pixel border. In other words, each individual pixel of colour has a border around it (invisible to the eye of the consumer) to maintain its colour distinctiveness.
This matters, because pixel borders are "dead areas" that dull any display of information, whether a display of text or image. Leading electronics companies have been seeking ways to reduce or eliminate pixel borders in order to increase display brightness.
UC's Heikenfeld: "For example, the pixel border in current electrowetting displays, which prevents ink merging, takes up a sizable portion of the pixel. This is now resolved with our electrofluidic film breakthrough. Furthermore, our breakthrough provides extraordinary capability to hide the ink when you don't want to see it, which further cranks up the available brightness and colour of the display when you do want to see it. With a single, new technology, we have simplified manufacturability and improved screen brightness."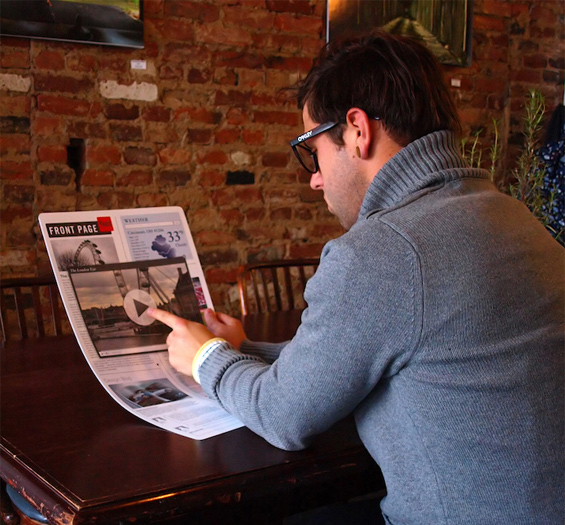 Foldable e-devices as environmental electronics
The first generation of foldable e-devices will be monochrome. Colour will come later. Eventually, in the late 2020s, they will feature magazine-quality colour, be viewable in bright sunlight and run on low power. "Think of this as the green iPad or e-Reader, combining high function and high colour without the weight of a heavy battery, readable out in the sunlight, and foldable into your pocket," says Heikenfeld.
The device will require low power to operate since it will charge via sunlight and ambient room light. It will only use wireless connection ports, and be so durable that you could leave it out overnight in the rain. In fact, you'll be able to wash it or drop it without damaging the thin, highly flexible casing and screen.
This latest proof of concept research verifying the functionality of electrofluidic imaging film builds on previous research out of UC's Novel Devices Laboratory. That previous research broke down a significant barrier to bright electronic displays that don't require a heavy battery to power them.
Most of today's colour-saturated devices – such as LCDs, tablets and smartphones – require high power (and consequently, a larger battery). This is largely because they need a strong internal light source within the device to "backlight" the screen, as well as colour filters in order to display the pixels as colour/moving images. The need for an internal light source within the device also means visibility is poor in bright sunlight.
The new electrofluidic imaging film will require only low-power to produce high speed content and function, because it makes use of ambient light, as opposed to a strong, internal light source within the device.
2nd November 2012
An Illinois-based startup has developed a low-cost prosthetic arm that can fit anyone.
1st November 2012
Scientists in the Netherlands have demonstrated a form of self-healing concrete that could revolutionise the construction industry.

Credit: TU Delft
The new material is being tested by microbiologist Henk Jonkers and concrete specialist Eric Schlangen, at Delft Technical University. It contains limestone-producing bacteria, which become active when rainwater soaks into the structure. These tiny microorganisms are mixed in with nutrients, lying dormant as spores. If coming into contact with water, they begin to feed on the surrounding nutrients, producing limestone as a by-product.
Concrete is the most common man-made material in the world. 7.5 billion cubic metres are cast each year – more than a cubic metre for every person on Earth. It has a very low coefficient of thermal expansion, however, and shrinks as it matures. Along with corrosive rainwater and chemicals, this gradually results in fractures. As a result, buildings and other structures need substantially reinforcing with steel. However, steel prices are becoming higher, especially with China and India's industrial growth. An alternative is to repair cracks, but this can be very difficult in underground environments, for example.
Self-healing concrete is an ideal solution. It would not only save time and money, but also benefit the environment. The team at Delft Technical University has used bacteria of the bacillus species which have exactly the right characteristics. Their spores can tolerate the highly alkaline environment of the concrete, survive for decades in a kind of sleep mode and without food or oxygen. They will only come to life when cracks appear and water soaks into the concrete. They will then multiply and produce limestone, thereby closing the crack in a few weeks. Once the damage is healed completely, moisture can no longer get into the concrete, so it will not weaken.
Full-scale outdoor testing is now underway. A building in the south of Holland has been covered with the bio-concrete and will be monitored over the next two years. It is hoped that the material can be commercialised by 2015, offering big savings in construction and maintenance costs by extending the concrete's service life.