Time for some Mother Meki! Particularly the geopolitical situation behind the series.
2098 is when Meki transferred all power over to the working class, particularly the group known as the 'Maquis Rouge'. This began the dictatorship of the proletariat all across Europe, where the Maquis Rouge tried to cement their rule over a continent that was undergoing sociopolitical whiplash.
Meki's biggest personality flaw is that she loves humans too much, and did not see anything wrong with blindly handing over all political power and capital to the masses without making sure the masses were actually ready for such an event. Because of this, you get the National Bolsheviks rising in the East and eventually usurping the Worker's State in the West in 2104.
One could say this is the flaw with most communists, this idea that simply giving all power to the working class will immediately result in a socialist utopia. Indeed, one could also say that even having a vanguard attempt to direct the working class to a socialist utopia will almost always result in failure due to the members of that vanguard invariably becoming corrupted by power and blinded by idealism. It's a sad fact of humanity— in order for a true socialist state to arise, it would take multiple decades of socialist reprogramming, while it takes only days for a group of people to be corrupted by power.
It was because of these same problems that Red Europe was a resounding failure that lasted only 5 years before being replaced by a fascist superstate.
Truth be told, it wasn't like the common European wanted the National Bolsheviks. You see, a very strange predicament arose in the 21st century, first witnessed following a coup in the African nation of Malawi back in 2044. This coup had the support of a few high ranking military leaders and a few demagogues starving for power— and absolutely no one else. Even members of their own party did not like this group and thought of them as being too extreme, and yet the group managed to take the reigns of the nation.
Their reign lasted 15 years. In any previous era, a counter revolution against them would have been swift and brutal, to the point most of the population wouldn't realize anything had happened. However, in the era of automated weaponry and advanced robotics, even the most unpopular of groups can achieve total power over a nation as long as they have the technology— regardless of whether the masses are on their side.
Authoritarian groups the world over took notice of this, and it spooked central governments enough to become much more paranoid of insurrection and the possibility of a coup or revolution (an indirect cause of the events of Mother Meki, in fact). The National Bolsheviks actually had a bit of support in Russia, but it seemed unlikely that they'd extend that support out West. That is, until the Maquis Rouge began stumbling in 2103.
You see, the Maquis Rouge weren't just revolutionary socialists— they were also anti-industrialists and radical environmentalists. They despised post-industrial and post-Singularity developments in the world, and actively fought it as bourgeois degeneration. They had a vision of an eco-agrarian socialist order with minimal industrialism (not necessarily no industrialism), one that they believed would restore purpose to the lives of the proletariat and end needless exploitation of the planet.
Except the Maquis Rouge actually believed their own ideals. Because of this, the leaders refrained from using high technology whenever they could, and opted against greater centralization of the government. The National Bolsheviks in western Europe, known as the Blackshirts, saw this opportunity to seize power and took it. It's not like the artilects, the Vult, were going to do anything. They believed too strongly in their own ideals as well, the ideals of respecting human sovereignty.
The Blackshirts marched on the Paris Commune in early 2104 and captured the government, executing Maquis Rouge leaders and calling for submission from other European states. This kickstarted a civil war that lasted until 2106, when the National Bolsheviks finally consolidated all power and crushed any resistance from other groups, which included the Maquis Rouge, other Marxist insurgencies, ultranationalist and reactionary insurgencies, and more. Thus they formally announced the creation of the superstate known as 'Eurasia'. It was to be divided into two super-regions— Greater Eurasia and Lesser Eurasia.
This map shows a rather lackluster version of Eurasia since it fills in entire nations. Greater Eurasia actually extends all the way to the Urals.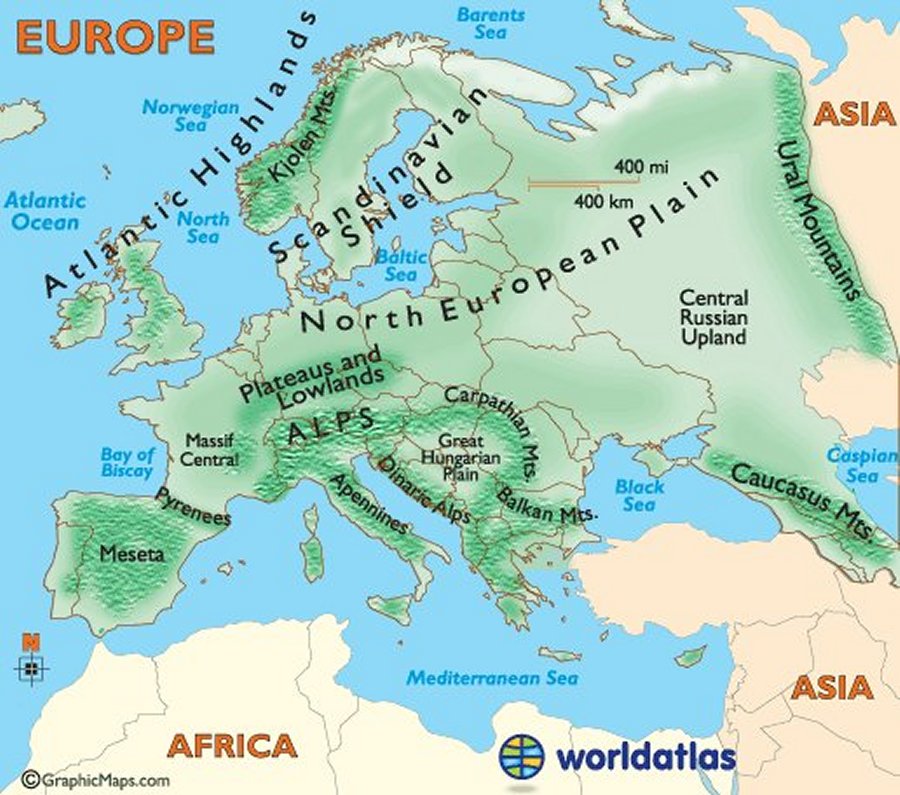 Lesser Eurasia goes from the Urals to the Pacific.
You may be noticing this massive yellow blob of land called 'Dominionist America.' Just like with National Bolshevism, Dominionism is an honest to god real ideology. In fact, Ted Cruz and his father, Rafael Cruz, are strong believers in Dominionism. Dominionists finally got their hands on Washington D.C. some time ago and established a highly reactionary, ultrafundamentalist regime that has sometimes been described as 'Saudi America'.
Though it's totalitarian and theocratic, Dominionist America doesn't shy away from public displays of excess (much like Saudi Arabia). In fact, ever since becoming Dominionist, the Dominionist United American Republics (DUAR) has greatly increased its spending on the military and on public works, primarily because Dominionist leaders are concerned with ushering in the End Times. In order to do this, they've annexed Canada and Mexico through the most paper-thin 'democratic coups' in history and have constantly threatened to invade all of Central and South America in order to purge it of Catholics and heretics and kickstart the third world war.
Which they do in 2105.
The Nazbols are perfectly fine with this, as it takes East Asia's ever suspicious eyes off of them. This gives them the opportunity they need to launch of flurry of nuclear missiles and directed kinetic weapons at East Asian, African, Persian, Arabian, and American targets.