Welcome to FutureTimeline.forum
Register now to gain access to all of our features. Once registered and logged in, you will be able to create topics, post replies to existing threads, give reputation to your fellow members, get your own private messenger, post status updates, manage your profile and so much more. If you already have an account,
login here
- otherwise
create an account
for free today!
These ads will disappear if you register on the forum
#21
Posted 21 November 2017 - 07:04 PM
---
#22
Posted 21 November 2017 - 09:42 PM
Here is my contribution for the day:
Harvesting Water Out of Thin Air: A Solution to Water Shortage Crisis?
https://futureoflife...hortage-crisis/
Extract:
(Future of Life) The atmosphere is estimated to contain 13 trillion liters of water vapor and droplets, which could significantly contribute to resolving the water shortage problem. However, a number of attempts have already been made to collect water from air. Previously, researchers have used porous materials such as zeolites, silica gel, and clay to capture water molecules, but these approaches suffered from several limitations. First, the aforementioned materials work efficiently only in high-humidity condition. Yet it's low-humidity areas, like sub-Saharan Africa, which are in greatest need of clean drinking water. Another limitation is that these materials tend to cling too tightly to the water molecules they collect. Thus, these previous methods of collecting water from air have required high energy consumption to release the absorbed water, diminishing their viability as a solution to the water shortage crisis.

Now, Dr. Omar Yaghi and a team of scientists at Massachusetts Institute of Technology and the University of California Berkeley have developed a new technology that provides a solution to these limitations. The technology uses a material called a metal-organic framework (MOF) that effectively captures water molecules at low-humidity levels. And the only energy necessary to release drinkable water from the MOFs can be harnessed from ambient sunlight.

How Does This System Work?

MOFs belong to a family of porous compounds whose sponge-like configuration is ideal for trapping molecules. The MOFs can be easily modified at the molecular level to meet various needs, and they are highly customizable. Researchers can modify the type of molecule that's absorbed, the optimal humidity level for maximum absorption, and the energy required to release trapped molecules — thus yielding a plethora of potential MOF variations. The proposed water harvesting technology uses a hydrophilic variation of MOFs called microcrystalline powder MOF-801. This variation is engineered to more efficiently harvest water from an atmosphere in which the relative humidity level as low as 20% — the typical level found in the world's driest regions. Furthermore, the MOF-801 only requires energy from ambient sunlight to relinquish its collected water, which means the energy necessary for this technology is abundant in precisely those desert areas with the most severely limited supply of fresh water.
The principles of justice define an appropriate path between dogmatism and intolerance on the one side, and a reductionism which regards religion and morality as mere preferences on the other. - John Rawls
---
#23
Posted 23 November 2017 - 12:46 AM
EU ban on the trade in wild birds has helped reduce the global business by 90%
By Matt McGrath
Environment correspondent
A new study says that an EU ban on the trade in wild birds has helped reduce the global business by 90%.

Prior to the 2005 regulation that limited the market, European countries were the foremost importers of birds, mainly from West Africa.

These imported creatures often escaped and posed threats to local populations and ecosystems.

Latin America has now become the main bird source, and is now responsible for 50% of the much smaller global market.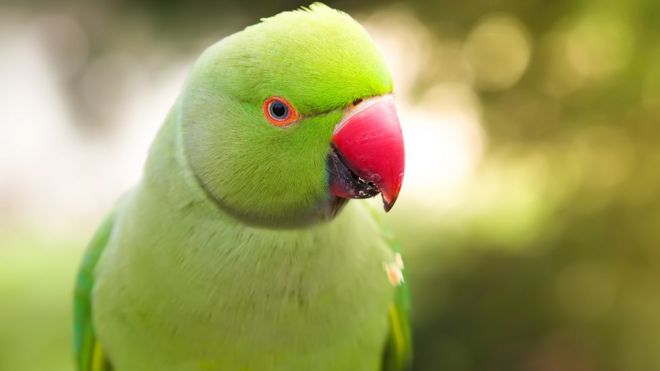 http://www.bbc.co.uk...onment-42068258
---
---
0 user(s) are reading this topic
0 members, 0 guests, 0 anonymous users