We've known for a while that Elon Musk's ITS is capable of traveling beyond Mars, though there aren't any set-in-stone plans for where or when. With that in mind, what do we think?
The next target after Mars will probably be one or more of the moons of Jupiter. It's unlikely we'll see permanent colonization beyond Mars until the later part of this century or the early part of the next, but manned visits seem almost definite to me. Assuming there aren't any major disasters, I'm wondering when and where the first manned mission beyond Mars would be. It seems reasonable that it could be as early as the 2050-2060 timeframe assuming all goes well on Mars. I'd guess either Europa (most valuable, but full of dangerous radiation) or Ganymede (not as valuable, but less dangerous) though Callisto is also possible. By this point, quite a few ITS ships will be launching at every window, so one could be spared for the journey. And due to the size, it wouldn't be like Apollo, where NASA had to just give a bunch of fighter pilots a crash course in swinging a hammer and set them loose on the moon. With such payloads, there would easily be room for dozens of professional scientists. Will Elon still be in charge by this point, or will he have retired to Mars?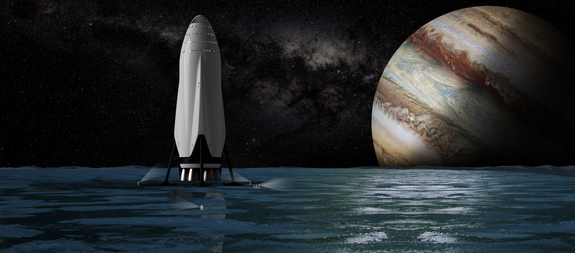 Credit: SpaceX
Saturn and its moons would be next I guess, perhaps in the 2060-2070 timeframe. Titan and Enceladus are obvious choices, but Dione with its newly discovered ocean is a possibility. By this point, it's probable that the ITS will be fusion-powered, so Saturn would be a pretty good place to have a fuel station. Uranus and Neptune and their moons are probably open by that point, but who would even want to go there? On Earth, we'll probably have a StarTram or something like it, so it'll be far easier to get stuff to orbit and beyond.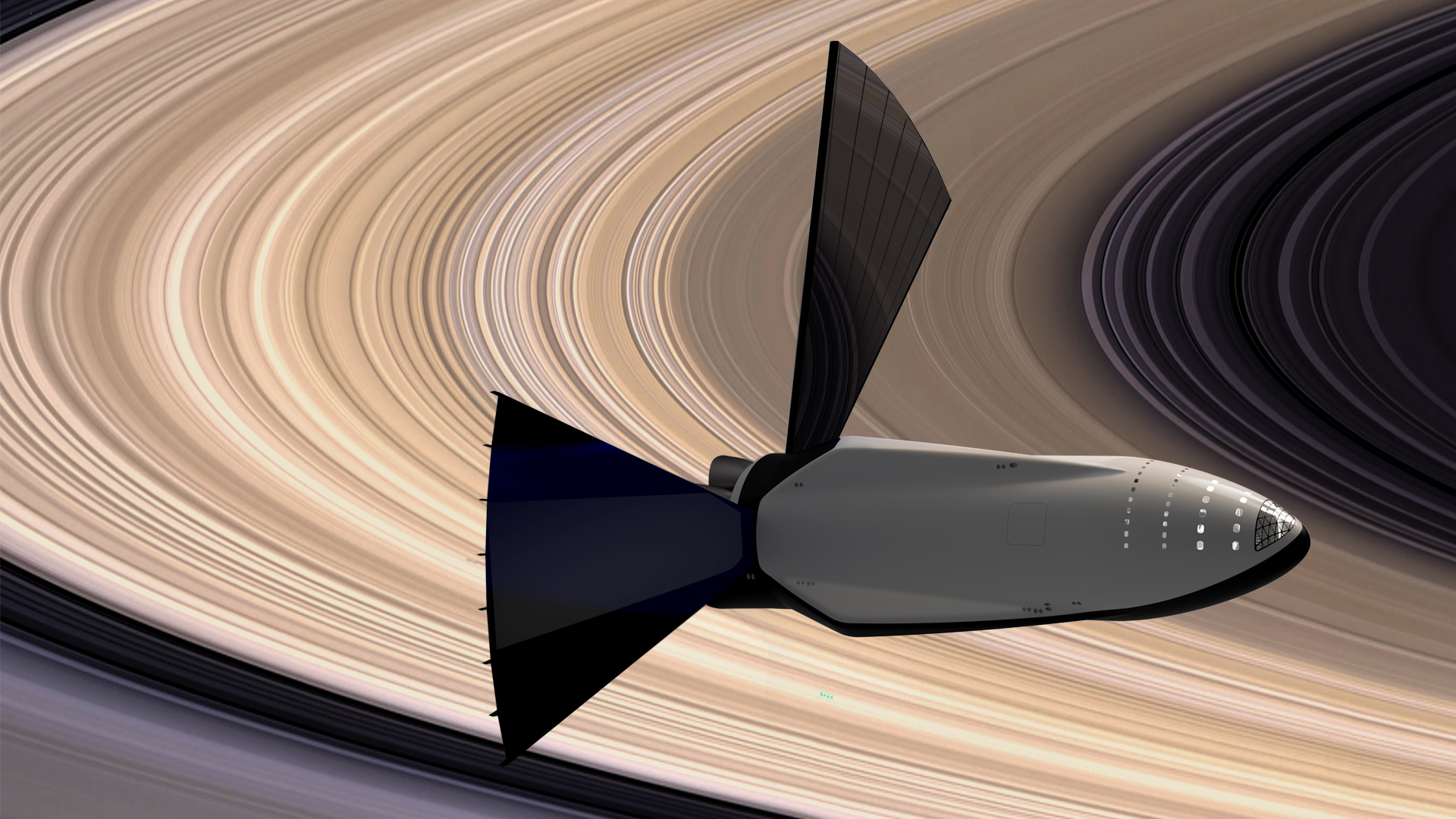 Credit: SpaceX
Possible?