These early humans survived a supervolcano eruption 74,000 years ago
Striking evidence means the "Toba Catastrophe Theory" is headed for the dustbin.
It's one of the biggest mysteries of recent human evolution. Roughly 70,000 years ago, Homo sapiens went through a genetic bottleneck, a period when our genetic diversity shrank dramatically. But why? In the late 1990s, some scientists argued that the culprit was a massive volcanic eruption from what is now Lake Toba, in Sumatra, about 74,000 years ago, whose deadly effects reduced our species to a few thousand hardy individuals. Now, new evidence suggests we were right about the volcano—but wrong about pretty much everything else.

...

The catastrophe that wasn't

A

paper published last week in Nature

explores much of that evidence and presents a coup de grâce discovery that debunks the Toba Catastrophe Theory. That discovery comes from two beautifully preserved ancient campsites at the very southern tip of South Africa. There, in a cozy rock shelter and an open campsite, humans lived through the Toba eruption and thrived afterwards. University of Nevada, Las Vegas, geoscientist Eugene Smith worked with an international team of researchers to analyze the sites, digging down through many layers of habitation to see exactly what happened in the years following the supposed catastrophe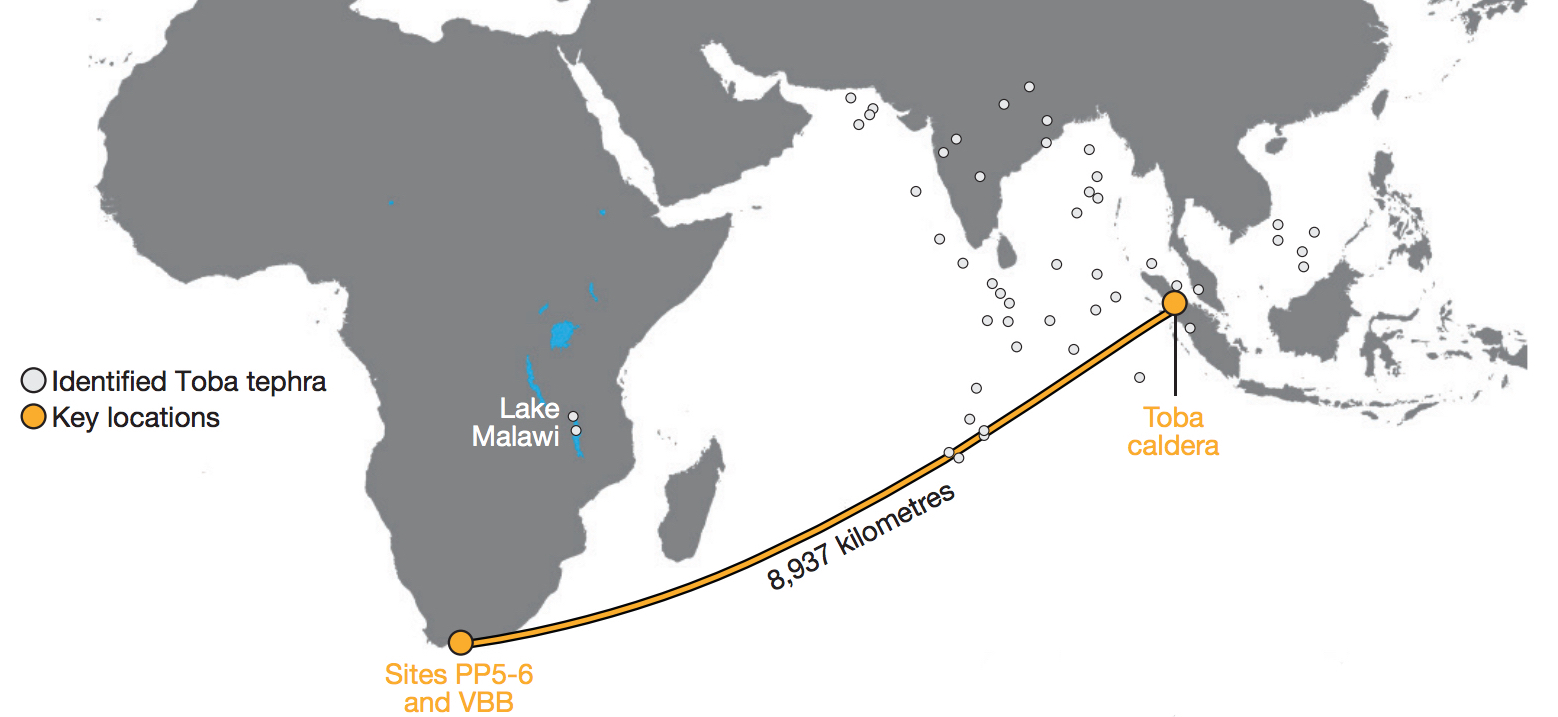 Fascinating. The article goes on to explore new ideas put forward by scientists as to why the human population underwent the famed genetic bottleneck.