2 November 2016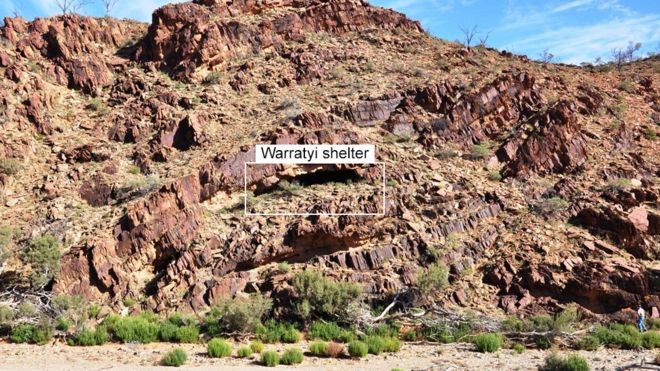 The speed at which the first Aboriginal settlers spread across Australia has been underlined by the discovery of an ancient rock shelter north of Adelaide.
The rock fissure in the Flinders Ranges contains tools and other artefacts that date back to around 49,000 years ago.
That means Aboriginal people must have colonised large parts of the continent within a few millennia of their arrival.
Details of the Warratyi shelter are reported in the journal Nature.
"It is the southernmost oldest site in the continent (there is another site in southwestern Australia called Devil's Lair, which is quite old), but in terms of inland occupation, it's significant geographically because it shows people are moving very quickly around the continent and into the interior part of the continent," lead scientist Giles Hamm told BBC News.
http://www.bbc.co.uk...onment-37854246