10 May 2017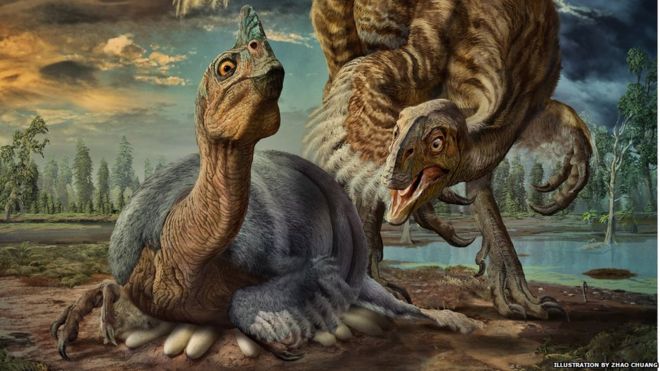 The fossil of a baby dinosaur discovered in China more than 25 years ago has formally been identified as a new species of feathered dinosaur.
The hatchling, dubbed Baby Louie, was found within a nest of dinosaur eggs.
Palaeontologists have called it Beibeilong sinensis, which translates to "Chinese baby dragon".
They say it is the first known specimen of a gigantic bird-like dinosaur belonging to the group known as oviraptorosaurs.
Although the fossil of the infant dinosaur is small, it would have grown into an adult weighing more than 1,000kg.
The discovery of dinosaur eggs in China, South Korea, Mongolia and North America suggests Beibeilong may have been common around 100 million years ago, say the researchers.
http://www.bbc.co.uk...onment-39857696