3 November 2017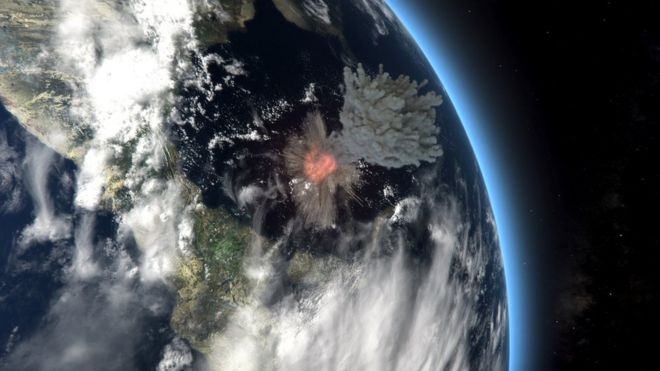 Scientists say they now have a much clearer picture of the climate catastrophe that followed the asteroid impact on Earth 66 million years ago.
The event is blamed for the demise of three-quarters of plant and animal species, including the dinosaurs.
The researchers' investigations suggest the impact threw more than 300 billion tonnes of sulphur into the atmosphere.
This would have dropped average global temperatures below freezing for several years.
Ocean temperatures could have been affected for centuries. The abrupt change explains why so many species struggled to survive.
"We always thought there was this global winter but with these new, tighter constraints, we can be much more sure about what happened," Prof Joanna Morgan, from Imperial College London, told BBC News.
http://www.bbc.co.uk...onment-41825471