Battle for Syria's future enters new dangerous phase
Six months after the Syrian uprising began it seems clear that peaceful protests aimed at overthrowing the regime and ousting President Bashar al-Assad have failed. With no prospect of meaningful national dialogue in sight, the conflict now appears to be shifting into a new, infinitely more hazardous phase: the weaponisation of the revolution. Syria is moving inexorably from Arab spring to an ever darker, dangerous winter of discontent.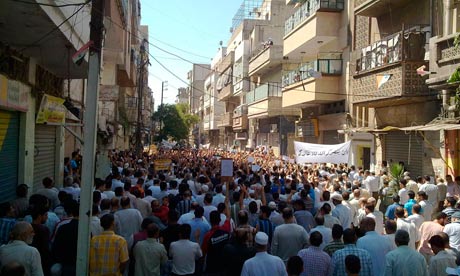 From http://www.guardian....d?newsfeed=true

I think it'll get worse than the Libyan uprising and either they'll fail to uprise or they'll win but have major caasualties.