5 March 2018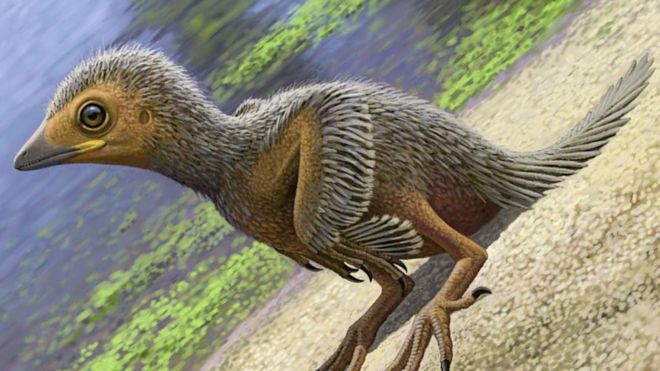 Scientists have unveiled one of the smallest bird fossils ever discovered.
The chick lived 127 million years ago and belonged to a group of primitive birds that shared the planet with the dinosaurs.
Fossils of birds from this time period are rare, with baby fossils seen as "the rarest of the rare".
Scientists say the discovery gives a peek into the lives of the ancient, long-extinct birds that lived between 250 and 66 million years ago.
The bird belonged to the enantiornithine family, most of which had teeth and clawed fingers on each wing, but otherwise looked much like modern birds.
"It's amazing to realise that many of the features we see among living birds had already been developed more than 100 million years ago," said Luis Chiappe, from the LA Museum of Natural History.
http://www.bbc.co.uk...onment-43249509