14 March 2018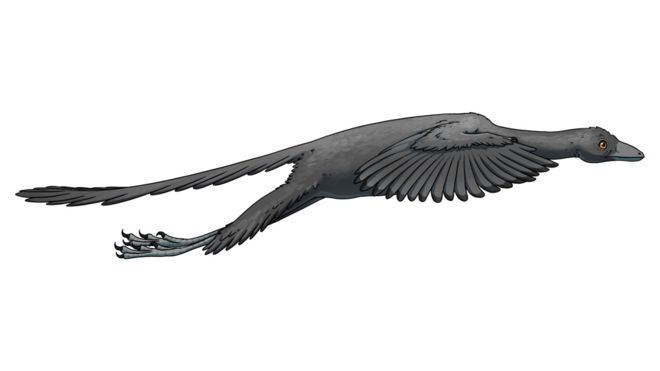 The famous winged dinosaur Archaeopteryx was capable of flying, according to a new study.
An international research team used powerful X-ray beams to peer inside its bones, showing they were almost hollow, as in modern birds.
The creature flew like a pheasant, using short bursts of active flight, say scientists.
Archaeopteryx has been a source of fascination since the first fossils were found in the 1860s.
Treading the line between birds and dinosaurs, the animal was a similar size to a magpie, with feathered wings, sharp teeth and a long bony tail.
After scanning Archaeopteryx fossils in a particle accelerator known as a synchrotron, researchers found its wing bones matched modern birds that flap their wings to fly short distances or in bursts.
http://www.bbc.co.uk...onment-43386262