Sci-fi movies are the secret weapon that could help Silicon Valley grow up
https://theconversat...-grow-up-105714
Introduction:
(The Conversation) If there's one line that stands the test of time in Steven Spielberg's 1993 classic "Jurassic Park," it's probably Jeff Goldblum's exclamation, "Your scientists were so preoccupied with whether or not they could, they didn't stop to think if they should."

Goldblum's character, Dr. Ian Malcolm, was warning against the hubris of naively tinkering with dinosaur DNA in an effort to bring these extinct creatures back to life. Twenty-five years on, his words are taking on new relevance as a growing number of scientists and companies are grappling with how to tread the line between "could" and "should" in areas ranging from gene editing and real-world "de-extinction" to human augmentation, artificial intelligence and many others.

Despite growing concerns that powerful emerging technologies could lead to unexpected and wide-ranging consequences, innovators are struggling with how to develop beneficial new products while being socially responsible. Part of the answer could lie in watching more science fiction movies like "Jurassic Park."

Hollywood lessons in societal risks

I've long been interested in how innovators and others can better understand the increasingly complex landscape around the social risks and benefits associated with emerging technologies. Growing concerns over the impacts of tech on jobs, privacy, security and even the ability of people to live their lives without undue interference highlight the need for new thinking around how to innovate responsibly.

New ideas require creativity and imagination, and a willingness to see the world differently. And this is where science fiction movies can help.
The article also discusses Minority Report, and Ex Machina.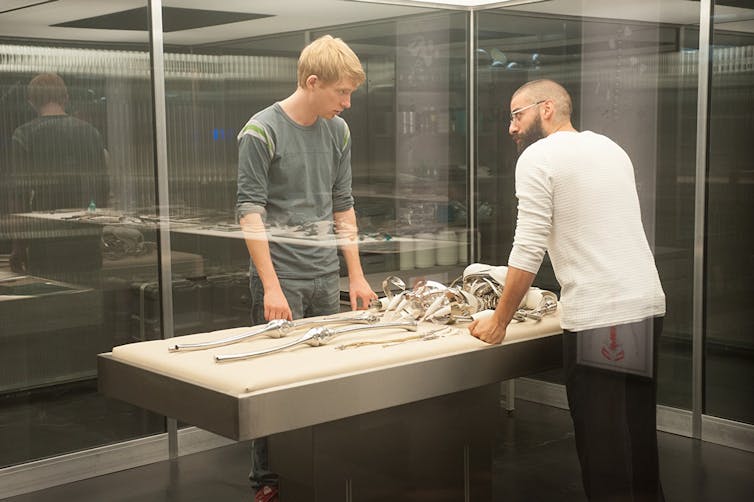 Movie geniuses always have blind spots that viewers can hopefully learn from.
Universal Pictures International