Discovery suggests tool use arose in different parts of Africa independently.
https://www.nature.c...586-018-07570-z
Introduction:
(Nature) The oldest known widespread stone-tool technology, called the Oldowan, is thought to have arisen in East Africa some 2.6 million years ago and then spread across the continent.

But new evidence suggests that the technology, rough all-purpose tools chipped out of pebbles, might actually have popped up independently in different parts of Africa. This is according to archaeologists who have discovered stone tools and butchered animal bones on a high Algerian plateau.

The newly discovered limestone and flint tools are about 2.4 million years old — almost the same age as the oldest known such tools, which were found in Gona, Ethiopia, and are 2.6 million years old.

The discovery means that hominins were present in the Mediterranean fringe of North Africa around 600,000 years earlier than previously thought. The work is published on 29 November in Science.

Unknown maker

As with the earliest stone-tool finds in East Africa, researchers didn't discover any hominin remains nearby, so it's not clear whether the items were made by a species of Homo or a related genus.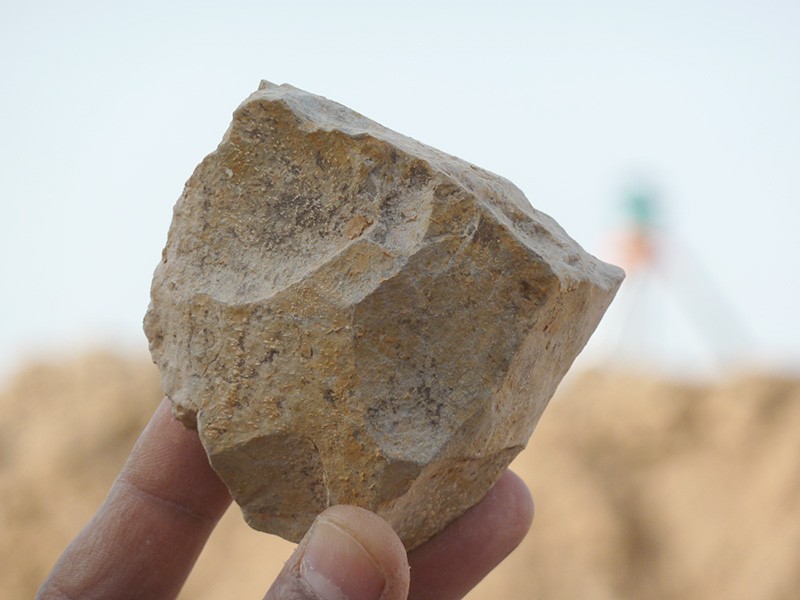 An Oldowan core freshly excavated at Ain Boucherit.
Credit: M. Sahnouni