Atto- is the metric prefix three orders of magnitude smaller than femto-. The timeline delves into nanotechnology heavily, and eventually goes into picotechnology and even femtotechnology. I was wondering if humanity will eventually advance into technology on the scale of one quintillionth of a meter (10
-18
). If it does become possible, when will it happen, and will we be able to advance farther into even smaller scales? Zepto- and Yocto- are quite small.
According to this graph, attotechnology will be possible probably around 2150 or so.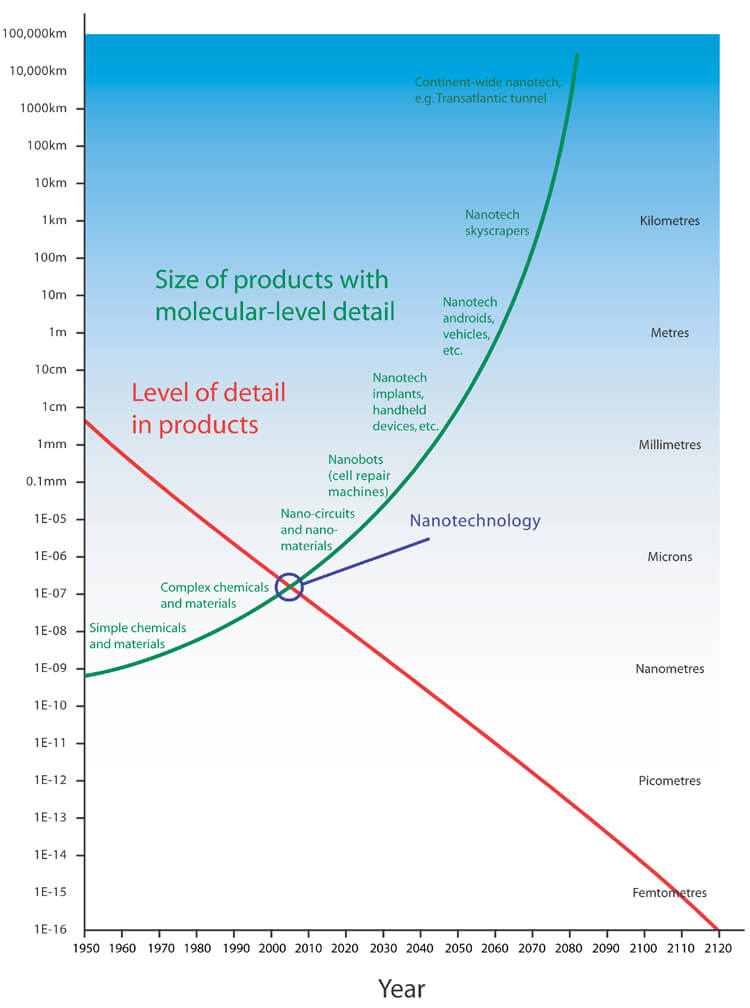 I'm not too sure on how realistic that date is however, since on that scale you would be dealing with things the size of quarks. What does everyone else think?