A 3,000-year-old 'Lost Golden City' Unearthed in Egypt
https://www.msn.com/...ocid=uxbndlbing
Introduction:
(Washington Post) CAIRO —A 3,000-year-old "lost golden city" has been unearthed in the southern city of Luxor, a discovery that could be the most significant find in Egypt since the tomb of the boy king Tutankhamen, the archaeological mission said Thursday in a statement.

The lost city, known as Aten, is believed to have been founded by King Amenhotep III, the ninth king of ancient Egypt's 18th dynasty who ruled the country from 1391 to 1353 B.C., the mission's statement said. It is believed to be the largest administrative and industrial settlement in that era, nestled on the western bank of Luxor.

"The discovery of this lost city is the second most important archaeological discovery since the tomb of Tutankhamun," Betsy Bryan, an Egyptology professor at Johns Hopkins University and member of the mission, said in the statement.

Its discovery, she added, "will give us a rare glimpse into the life of the ancient Egyptians" at a time when the empire was at its wealthiest.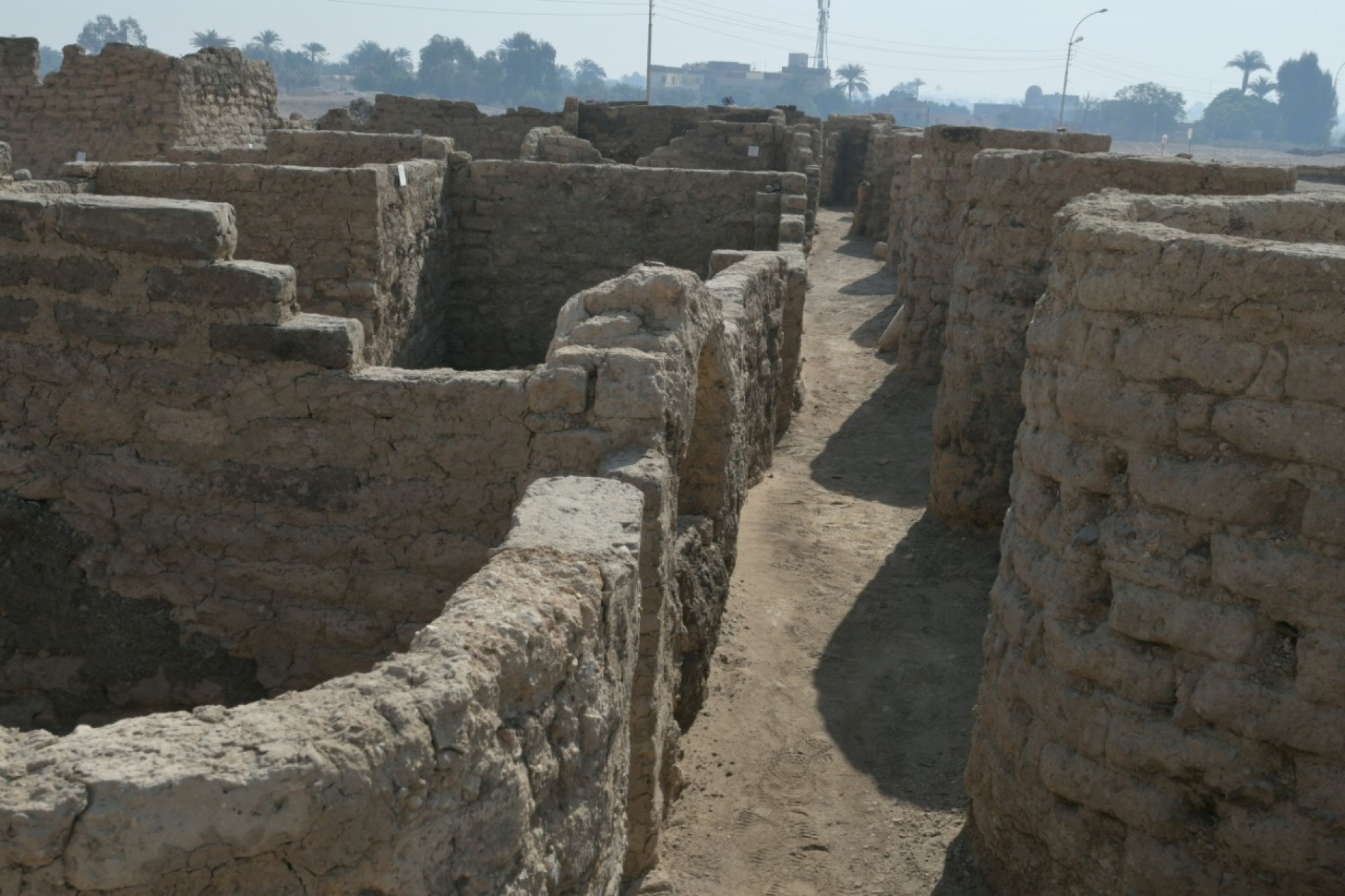 A new archaeological discovery is seen in Luxor, Egypt.
Photo: Zahi Hawass Centre for Egyptology and High Council of Antiquities Joint Mission handout via Reuters