Origami Condoms Radically Redesigns Almost Century-Old Latex Protection
"The latex condom was strictly protection. No one liked using it," Origami Condoms' creator and company founder, Danny Resnic, told The Huffington Post. "We are trying to create a condom that feels great and is much closer to the real deal to encourage people to use them."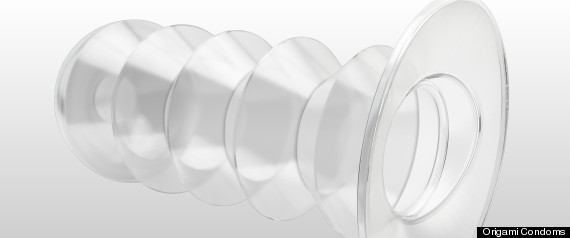 Read morehttp://www.huffingto..._n_3020314.html
It was about time to invent new condoms. I cant believe that there was no progress in this for more than 30 years! Hopelly will bring more pleasure to men and it will come out very soon...without waiting 10 years... i hope in 2016 we can expect it! I wonder about the price tho...