Trees are Dying of Thirst in the Western Drought – Here's What's Going on Inside Their Veins
June 29, 2021
https://theconversation.com/trees-are-d ... ins-162385
Introduction:
(The Conversation) Like humans, trees need water to survive on hot, dry days, and they can survive for only short times under extreme heat and dry conditions.

During prolonged droughts and extreme heat waves like the Western U.S. is experiencing, even native trees that are accustomed to the local climate can start to die.

Central and northern Arizona have been witnessing this in recent months. A long-running drought and resulting water stress have contributed to the die-off of as many as 30% of the junipers there, according to the U.S. Forest Service. In California, over 129 million trees died as a consequence of a severe drought in the last decade, leaving highly flammable dry wood that can fuel future wildfires.

Firefighters are now closely watching these and other areas with dead or dying trees as another extremely dry year heightens the fire risk.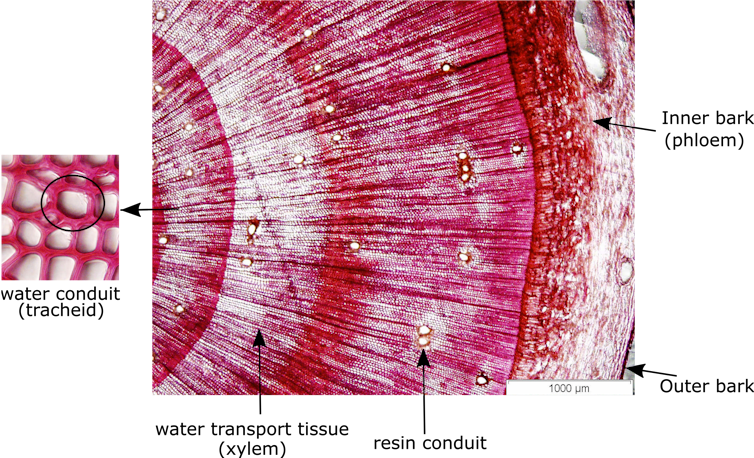 A dyed cross section of a ponderosa pine sapling shows the water transport tissue and conduits.
Raquel Partelli Feltrin