Industrial robot population, 1990-2040
This graph shows past, present and estimated future numbers of industrial robots installed and operational globally from 1990 to 2040. It does not include personal service robots, such as vacuums or other domestic consumer products.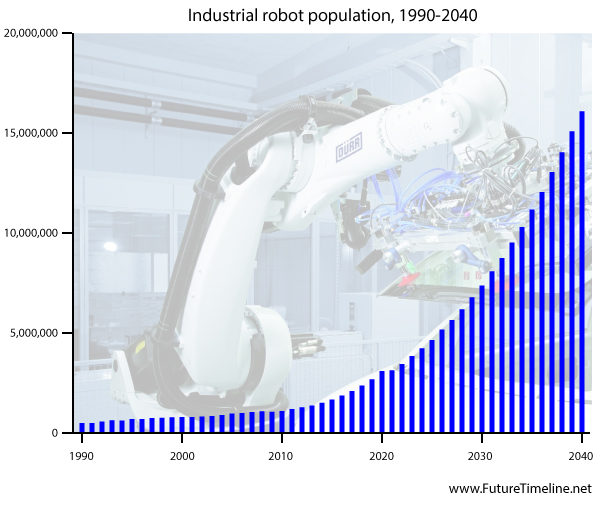 Sources:
United Nations Economic Commission for Europe (UNECE)
International Federation of Robotics (IFR)
Posted: 7th December 2017. Last updated: 7th December 2017.