30th May 2018
Breakthrough in treatment of brain cancer
Phase 3 results of a new vaccine called DCVax show that it can extend the survival time for glioblastoma brain cancer, in some cases boosting patient life expectancy by several years.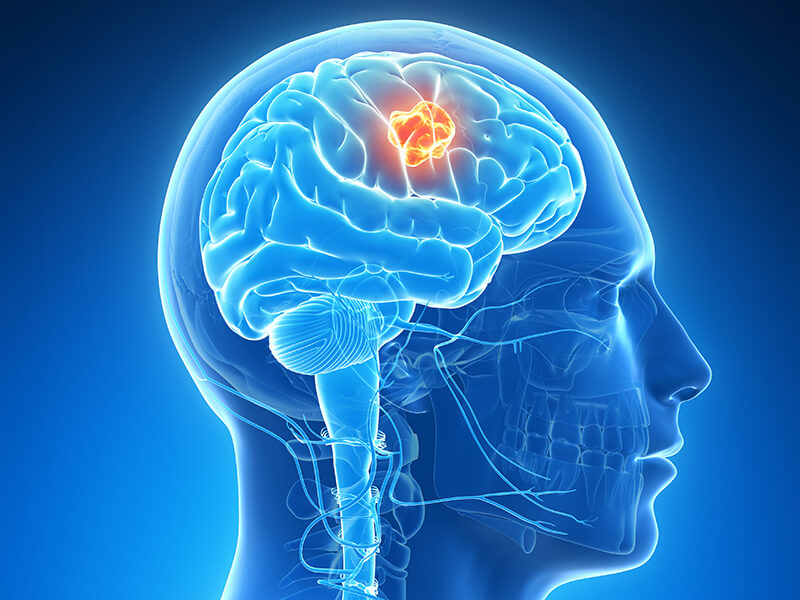 Glioblastoma multiforme (GBM) is the most lethal form of primary brain cancer. Most patients with GBM survive approximately 15 months, and only 5% live for more than five years. It affects roughly three per 100,000 population each year, and the average age at diagnosis is 64. The cancer usually reoccurs at some point after treatment. It is very difficult to treat glioblastoma, due to several complicating factors:
• The tumour cells are very resistant to conventional therapies
• The brain is susceptible to damage due to conventional therapy
• The brain has a very limited capacity to repair itself
• Many drugs cannot cross the blood–brain barrier to act on the tumour
Now, a new vaccine trial has extended the mean survival time of patients from 15 to 23 months. For the top 100 patients, this figure was 40.5 months and the longest survivors exceeded 84 months (seven years).
The vaccine, known as DCVax, is being developed by U.S. biotech firm Northwest Biotherapeutics. Founded in 1996, the company is focused on creating personalised immunotherapies designed to fight cancers more effectively than standard treatments, and without toxicities. For this Phase 3 trial, a total of 331 people with newly-diagnosed GBM were enrolled from Canada, Germany, the UK and USA. Of those, 232 were given DCVax, while the rest received a placebo along with normal care. More than 75% of the patients were over 50 years old (a factor associated with less favourable outcomes).
The vaccine works by taking immune cells, known as dendritic cells, from patients' bodies and combining them with a tumour sample. When the vaccine is injected back into the patient, the body's entire immune system recognises the cancer to attack. A paper on the results was published yesterday in the Journal of Translational Medicine, featuring what the 69 co-authors describe as "unusually long survival times."
"These are just interim data, and the data may get either better or worse as they continue to mature," said Linda Powers, Northwest Biotherapeutics CEO. "However, the survival times we are seeing are encouraging – especially in light of how little progress has been made in decades of treatments."
"DCVax is designed to use nature's system to mobilise an anti-tumour immune response, targeting the full set of antigens on a patient's tumour and doing so in a fully personalised way," she added. "We believe this approach is key to the clinical results we are seeing. The safety profile of DCVax is also quite encouraging, with almost no serious adverse events related to the treatment, no necessity for additional drugs to manage side effects and no hospital in-patient stays as are often required with certain other kinds of immune cell therapies."
"Although definitive judgement needs to be reserved until the final data is available, the paper published today hints at a major breakthrough in the treatment of patients with glioblastoma," said Keyoumars Ashkan, a professor of neurosurgery at King's College Hospital in London and the trial's European chief investigator. "Cautious optimism is welcome in an area where, for so long, the disease and suffering have had the upper hand."
---
• Follow us on Twitter
• Follow us on Facebook
• Subscribe to us on YouTube
Comments »