10th July 2018
Supercomputer will simulate "entire regions" of the mouse brain
Researchers involved in the Blue Brain Project – which aims to create a digital reconstruction of the brain – have announced the deployment of a next-generation supercomputer.

Credit: HPE
Ecole Polytechnique Fédérale de Lausanne (EPFL), the Swiss university and research institute developing the Blue Brain Project, has announced the selection of Hewlett Packard Enterprise (HPE) to build a next-generation supercomputer. This will model and simulate the mammalian brain in greater detail than ever before. The powerful new machine, called "Blue Brain 5", will be dedicated to simulation neuroscience, in particular simulation-based research, analysis and visualisation, to advance the understanding of the brain.
Brain disorders are highly complex phenomena – spanning from genes to circuits to the whole brain. Establishing an integrated view of how all these levels work together and are perturbed by disease is among the biggest challenges in this area of science. The Blue Brain Project is pioneering the approach of reconstructing and simulating digital models of brains. It systematically releases open-access data, models and open-source tools to help the community, such as the European Human Brain Project, to better understand the brain and its different levels of organisation.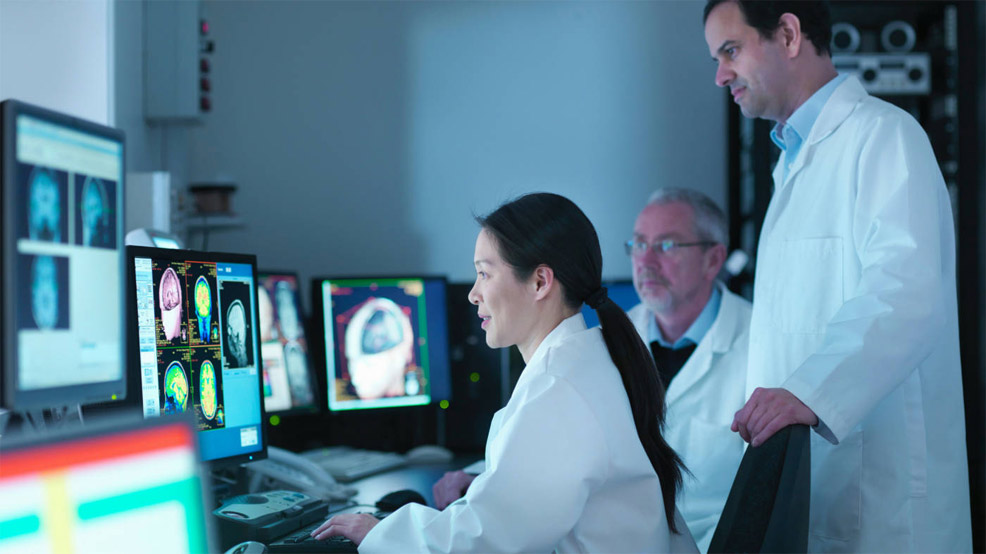 Credit: HPE
Based on supercomputing requirements in their scientific roadmap, the Blue Brain Project team followed a rigorous procurement process. After evaluation of the bids received – according to the published criteria – HPE was awarded a first contract at the end of 2017. Including a subsequent phase, the total budget for state-of-the-art computing technology and expertise can go up to US$18 million. The machine built by HPE is based on the HPE SGI 8600 System – able to provide tailored and scalable compute performance. This will enable the Blue Brain Project to pursue its scientific roadmap goal for 2020: to model entire regions of the mouse brain; in particular the thalamus and neocortex.
"The Blue Brain Project's scientific mission is critically dependent on our supercomputing capabilities," said Felix Schürmann, Co-Director, Blue Brain Project. "Modelling an individual neuron at Blue Brain today leads to around 20,000 ordinary differential equations. When modelling entire brain regions, this quickly raises to 100 billion equations that have to be solved concurrently. HPE helps us to navigate the challenging technology landscape in supercomputing."
The HPE SGI 8600 supercomputer is comprised of 372 compute nodes, delivering 1.06 petaflops of peak performance. It offers 94 terabytes of memory (equivalent to 23,000 laptops) and runs Intel Xeon Gold 6140 and Intel Xeon Phi 7230 processors, as well as NVIDIA Tesla V100 graphic processors.
Designed to solve the most complex scientific problems – and powering some of the world's fastest supercomputers – this system brings scalability to thousands of nodes in an easy-to-manage architecture. It also features an energy-efficient liquid cooling solution, which does not exhaust heated air into the data centre.
A typical mouse brain contains about 71 million neurons. The human brain is over 1,000 times more complicated, with around 86 billion. The ultimate goal of the Blue Brain Project – to accurately simulate a whole human brain at the level of individual neurons – therefore appears daunting. However, progress in technology tends to occur exponentially, meaning this landmark could well be achieved in the next decade.
---
• Follow us on Twitter
• Follow us on Facebook
• Subscribe to us on YouTube
Comments »