9th December 2018
The 100,000 Genomes Project is completed
The pioneering 100,000 Genomes Project has reached its goal.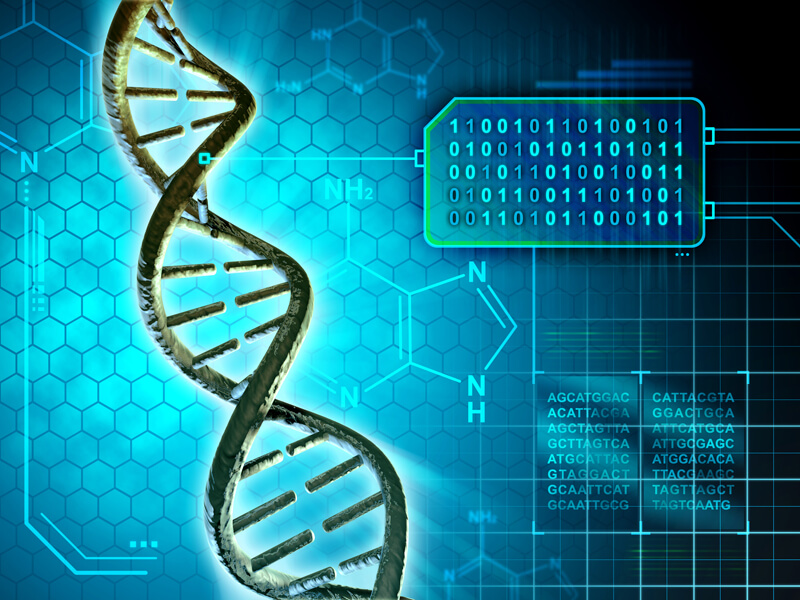 This week, UK Health Secretary Matt Hancock announced that the 100,000 Genomes Project – led by Genomics England in partnership with NHS England – officially reached its goal of sequencing 100,000 whole genomes from NHS patients.
This groundbreaking programme was launched in 2012 by then-Prime Minister David Cameron, with the goal of harnessing DNA sequencing technology to uncover new diagnoses and improved treatments for patients with rare inherited diseases and cancer. Participants gave consent for their genome data to be linked to information about their medical condition and health records. The medical and genomic data is being shared with researchers, to improve knowledge of the causes, treatment and care of diseases.
The project has already delivered life-changing results. One in four participants with rare diseases received a diagnosis for the first time, while potentially actionable findings were provided for up to half of cancer patients, who have the opportunity to take part in a clinical trial or to receive a targeted therapy.
Genomics England worked with NHS England to create 13 Genomic Medicine Centres (GMCs), a state-of-the-art sequencing centre run by Illumina, Inc. and an automated analytics platform to return whole genome analyses to the NHS. More than 1,500 NHS staff and 3,000 researchers were involved. The UK is therefore the first nation in the world to apply whole genome sequencing at a large scale in direct healthcare – as well as providing access to high quality, de-identified clinical and genomic data for research aimed at improving patient outcomes. The project also lays the foundations for a new "NHS Genomic Medicine Service", which will provide equitable access to genomic testing to patients across the NHS from 2019.
"Sequencing the 100,000th genome is a major milestone on the route to the healthcare of the future. From Crick and Watson onwards, Britain has led the world in this amazing technology. We do so again today as we map a course to sequencing a million genomes. Understanding the human code on such a scale is part of our mission to provide truly personalised care to help patients live longer, healthier and happier lives. I'm incredibly excited about the potential of this type of technology to unlock the next generation of treatments, diagnose diseases earlier, save lives and enable patients to take greater control of their own health," said Sir John Chisholm, Chair of Genomics England.
"We congratulate Genomics England and the NHS for reaching this historic achievement and are honoured to be part of it," said Francis deSouza, President and CEO of Illumina, Inc. "The accomplishment of the 100,000th genome is only the beginning in many respects, but a significant step towards realising the promise of genomic medicine to develop products for earlier detection and treatment of many rare diseases and cancers."
The NHS is now aiming to sequence a million genomes by 2023. Countries around the world are likely to follow this example. The genomics revolution will involve both the public and private sector. On current trends, it is likely that the billionth human genome will be sequenced by 2025. In the near future, almost everyone in the developed world will have their own personal DNA record, with the developing world not far behind. The colossal amounts of data being generated will require ever more powerful AI to sift through and identify patterns. Concerns will also be raised over privacy of information. It is just another example of the extraordinary and exponential times we live in.
---
• Follow us on Twitter
• Follow us on Facebook
• Subscribe to us on YouTube
Comments »