1st February 2019
36 million Americans hold jobs with "high exposure" to automation
A report by the Brookings Institution concludes that 36 million Americans – nearly 25% of the total workforce – hold jobs with a potential for "high exposure" to automation.
This means at least 70% of their tasks could soon be performed by machines using current technology. Administration, food services, production and transport are some of the areas most likely to be affected.
The report, titled Automation and Artificial Intelligence: How machines are affecting people and places, examines data from industries, geographies, and demographic groups across the U.S. It predicts how automation and artificial intelligence (AI) will impact the economy over the next few decades and looks at the susceptibility of tasks in occupations that are potentially automatable.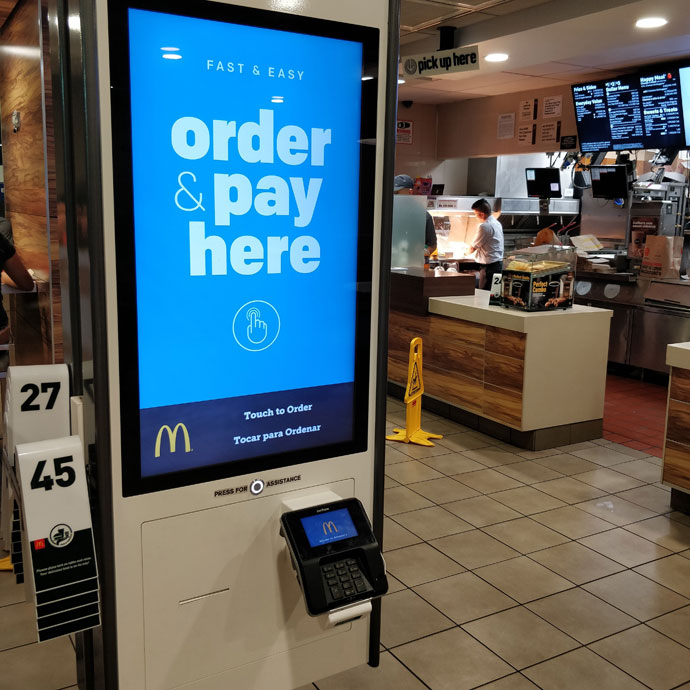 Automated ordering kiosk at a San Diego McDonald's. Credit: By S and S Imaging
Young males, particularly Hispanics and blacks, will face some of the greatest difficulties from technological disruption – an underexplored topic in current coverage of automation – according to the report's authors, Mark Muro, Robert Maxim and Jacob Whiton.
Meanwhile, geographic unevenness will mean some places cope better than others in the coming transitions. Las Vegas and Louisville are most susceptible to automation of job tasks, while the least susceptible regions include Boston, New York City, San Francisco and Washington, D.C.
Occupations not requiring a bachelor's degree are a staggering 229% more susceptible to automation. Just 6% of workers with a four-year degree or more are employed in jobs with a high potential for automation.
By 2030, some 25% of U.S. employment will have experienced "high" exposure to automation, while another 36% will experience "medium" exposure, and the remaining 39% will experience "low" exposure.
The report's authors recommend a number of policy strategies for adjusting to automation. These include promoting a "constant learning" mindset with investment in reskilling of incumbent workers and making skilled development more financially accessible; creating a Universal Adjustment Benefit to support all displaced workers, as well as maximising hiring through a subsidised employment program; and mitigating harsh local impacts by future-proofing the most vulnerable regional economies and expanding support for community adjustment.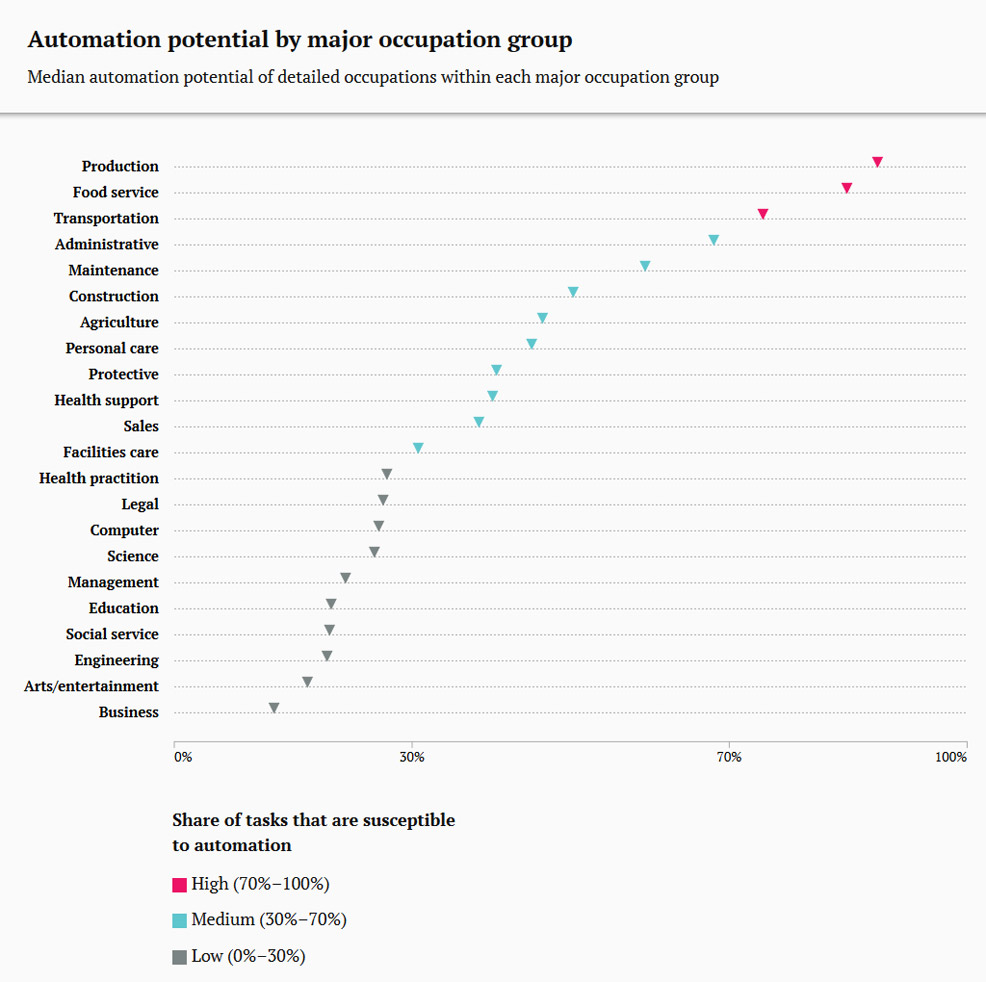 ---
• Follow us on Twitter
• Follow us on Facebook
• Subscribe to us on YouTube
Comments »