22nd April 2019
World's first rollable OLED TV
At this year's Milan Design Week, South Korean electronics company LG demonstrated the world's first rollable OLED TV.
The LG SIGNATURE OLED TV R (model 65R9) smoothly and silently emerges from its base, unfurling into a 65" screen size at the touch of a button. It can withstand up to 50,000 of these operations, meaning if you turned it on and off twice daily, it could last about 34 years. The product features HDMI 2.1 ports for 4K120 playback, alongside a 2nd-Gen Alpha a9 Processor enabling "deep learning picture quality" and ambient light detection to self-adjust in response to a room's brightness. It also includes WebOS 4.5 with Alexa.
For the art installation in Milan, LG formed a unique collaboration with renowned architecture and industrial design firm Foster + Partners, highlighting the intersection of technology and spatial design.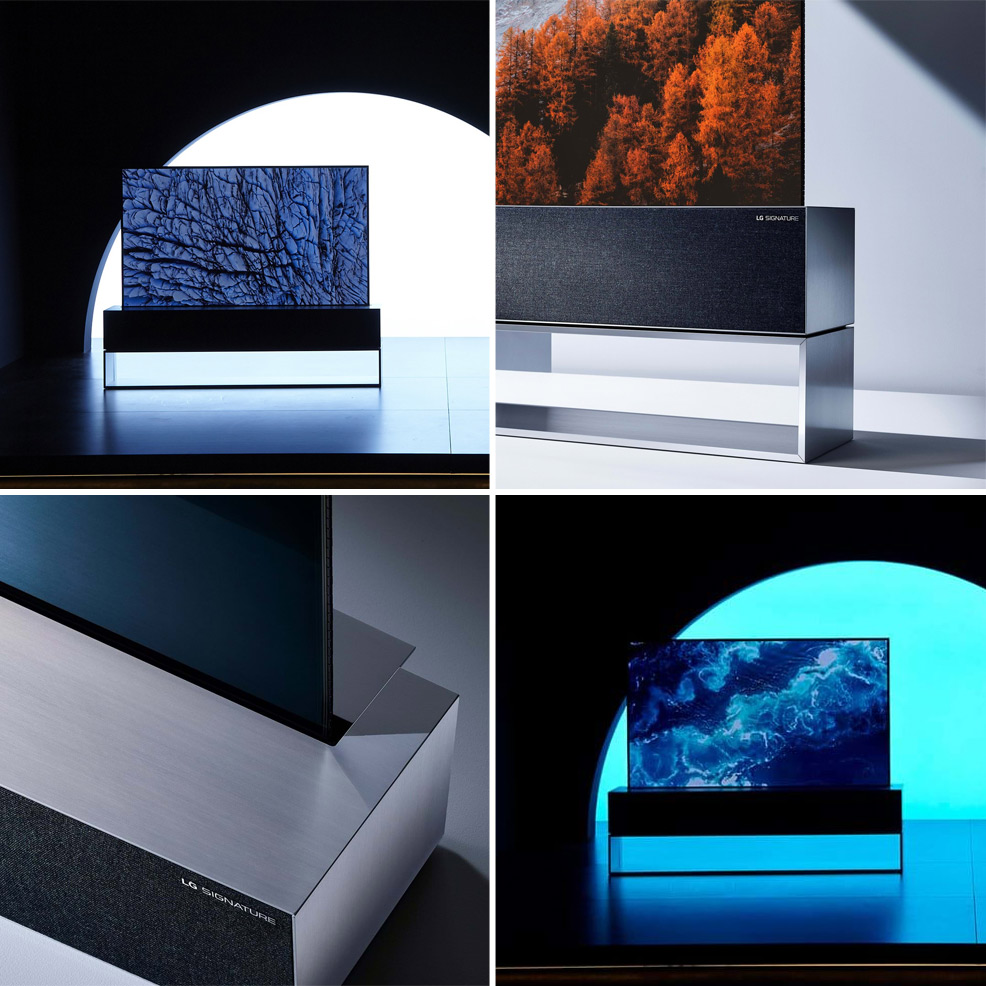 "The design is a creative response to the challenge of creating 'invisible' technology that is unobtrusive, with a quiet sculptural presence," Mike Holland, Head of Industrial Design at Foster + Partners, explained. "It dematerialises the screen, which can be automatically rolled in and out of a discreet minimalist rectangular enclosure when needed."
Televisions are omnipresent in most living spaces – and with screen sizes getting ever larger, they often dominate a room even when not in use. The new LG OLED rollable screen allows freedom from walls and offers a sense of liberation to design interior spaces. It features a sculptural minimalist rectangular volume crafted from aluminium, which contains the rolling mechanism and integrated speaker, fronted by matching tonal fabric. The ultra-thin screen rises from the top of this box, supported by a sprung steel backing and slender arms. The minimal detail and simplicity allows it to become part of a variety of interior spaces.
The 65R9 is being launched in the second half of 2019. Models with alternative screen sizes may be unveiled in 2020.
Comments »