3rd July 2019
California company raises $35m for security robots
Cobalt Robotics, a physical security service provider, builds indoor autonomous robots to make security and facility operations more effective. The company, based in San Mateo, California, has just announced the completion of $35 million in Series B financing. Led by global technology investment firm, Coatue, the funds will enable geographic expansion of services throughout the domestic United States.
"Security is fundamentally about trust and reputation, and it needs to be reinforced across all aspects of the company: founders, employees, technology, and financial backers," said Dr. Travis Deyle, Cobalt CEO. "Our financial backers – such as Bloomberg Beta, Sequoia Capital, and now Coatue – have been instrumental to our success so far, and they will be instrumental in our next phase of growth too. Our goal is to combine the best parts of machines (unwavering attention, perfect recall, and super-human sensing) with the best aspects of people (warmth, responsiveness, and adaptability) to create service robots that dramatically improve the quality of life for everyone and fundamentally redefine the modern workplace."
The physical security market will reach nearly $120 billion by 2023. Security robots are a new and innovative tool within the industry, which can bridge the gap between traditional technologies and services such as cameras, access control, and manned guards. Cobalt's Robots-as-a-Service model combines autonomous patrolling robots with human specialists – enabling organisations to provide a 24-hour security solution that complements existing assets like manned security guards and access control systems (ACS). The result is a highly effective security program, with significant cost savings and robots constantly updated with the latest software.
Cobalt raised $13 million in the earlier Series A funding round, back in March 2018. Since then, the company has deployed security and facilities management services for clients in a variety of sectors – defence, finance, manufacturing and technology – and a wide range of organisational sizes, from small startups to Fortune 50 companies.
This year, Cobalt introduced its new "door integration" capability, which enables robots to pass seamlessly through areas closed off by a door using wireless technology to communicate with access control readers – a first for the industry. Cobalt combines its autonomous mobile robots with highly trained remote personnel to provide a new level of situational awareness and real-time response. They patrol the workplace, leveraging AI to detect anomalies – open doors, intruders, or environmental risks – using over 60 sensors, including a 360-degree RGB sensor, thermal/infrared vision, depth and ultrasonic sensors, lidar, and environmental sensors. Human security specialists can then respond in real-time to address any event, whether related to security, facilities or customer service. This human-in-the-loop model has allowed Cobalt to position itself as a key player in the physical security arena.
"We believe Cobalt's robotic security guards are revolutionising the security services space and providing an unmatched experience for customers," said Kris Fredrickson, Partner at Coatue. "In addition, we have been thoroughly impressed with the team's philosophy that a great physical security service should positively impact not only the company's operations, but its culture as a whole."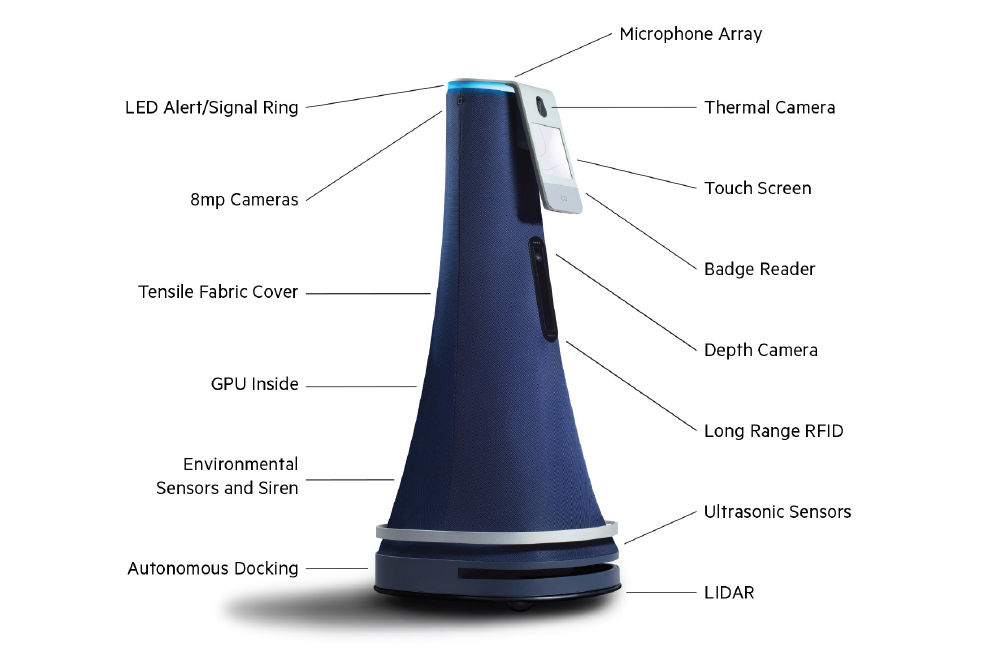 Comments »