4th July 2019
Chicago-to-Cleveland hyperloop gets funding from U.S. House of Representatives
The proposed Great Lakes Hyperloop System is poised for future federal funding, now that a recently passed appropriations bill will allow new transportation modes, such as hyperloop, to gain regulatory guidance and oversight.
The system, which is currently in the feasibility study phase, could allow ultra-fast journeys between Chicago and Cleveland at 730 mph and pave the way for additional routes throughout the Midwest. Passengers would travel in capsules at nearly the speed of sound through a closed tube maintained at a partial vacuum and using passive magnetic levitation technology.
The U.S. House of Representatives approved funding to create a regulatory framework for hyperloop projects within the U.S. Department of Transportation (DOT). The 2020 Transportation, Housing and Urban Development Appropriations bill provides $5 million for the Non-Traditional and Emerging Transportation Technology (NETT) Council to identify regulatory gaps and develop a safety and environmental protocol for hyperloop projects. The bill now moves to the U.S. Senate.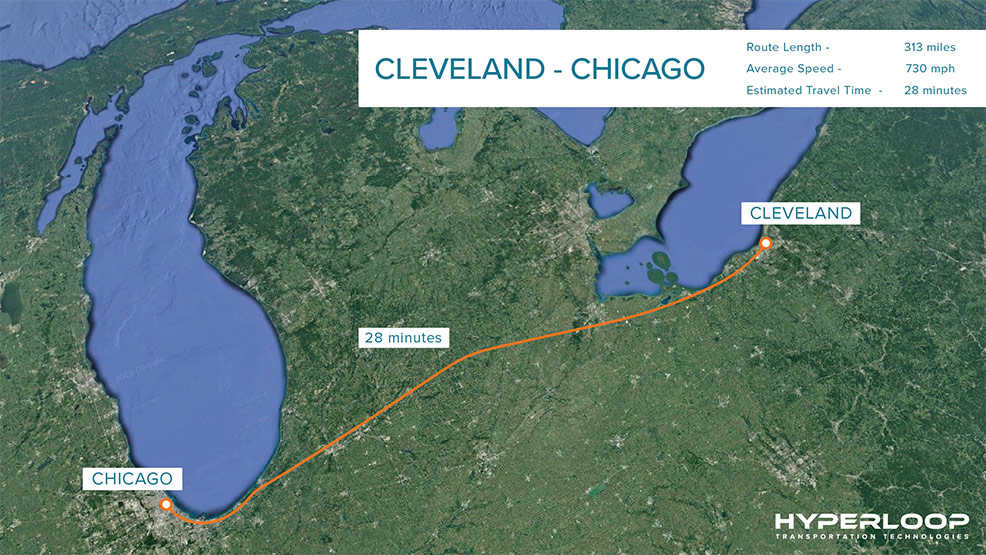 "I'm pleased that the Transportation Appropriations bill includes funding to move the Great Lakes Hyperloop project forward," said Grace Gallucci, Executive Director of the Northeast Ohio Areawide Coordinating Agency (NOACA). "This shows that Congress recognises the role that hyperloop will play in the nation's future transportation system. These funds will help NOACA and its partners make high-speed transportation between regions a transformative reality, starting with Cleveland to Chicago.
"I especially want to thank Representative Marcy Kaptur," continued Gallucci, "for her longstanding commitment to innovative transportation solutions and, specifically, to this cutting-edge transportation project that will eventually connect the Great Lakes mega-region."
"I am pleased to see dedicated funding to streamline implementation of Hyperloop projects in the FY 2020 Appropriations bill," said Marcy Kaptur, Representative for Ohio's 9th congressional district. "This represents a vital step in moving this important project forward. Bringing hyperloop to our region would bolster economic growth, create jobs, strengthen Ohioan's ability to travel across the region quickly and efficiently, and improve the daily lives of millions of Americans. I'm honoured to support this project."
NOACA has partnered with Hyperloop Transportation Technologies (HTT) to conduct the feasibility study, due for completion by autumn 2019. HTT has been developing capsules built from a new material called Vibranium – a carbon fibre that is stronger than steel and five times as light.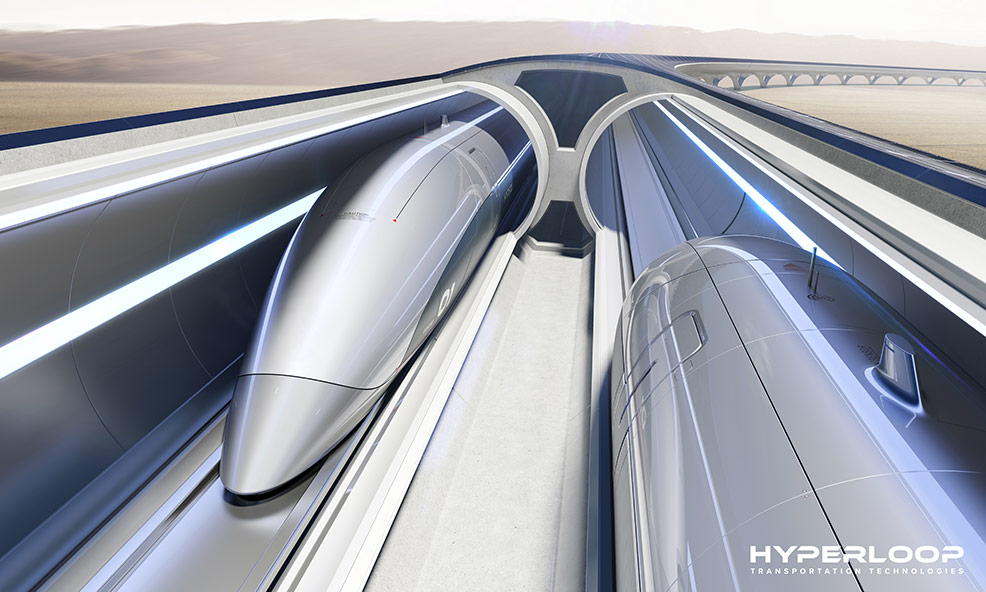 Comments »