6th October 2019
Bank employs AI-powered "digital DNA human"
Arab Banking Corporation (Bank ABC), in collaboration with New Zealand tech company, Soul Machines, has announced the launch of "Fatema" – a fully autonomous AI personality that will assist customers online.
This "digital employee" can accumulate experiences, learn, and respond to people individually, therefore adding human-like qualities to the AI. Fatema will work alongside Bank ABC's mobile-only digital bank (to be launched by end of this year) to offer a multi-faceted, personalised customer experience.
"This is truly an exciting time for Bank ABC. We have always been committed to pushing the envelope of digital innovation in the region and are thrilled to partner with ground-breaking companies like Soul Machines," remarked Sael Al Waary, Deputy Group CEO, Bank ABC. "AI will soon be an inseparable part of our lives – as individuals and as a community at large. It will redefine the workforce and the way we do business across industries including banking and finance. We believe the sooner we recognise its potential and adopt it, the better it is."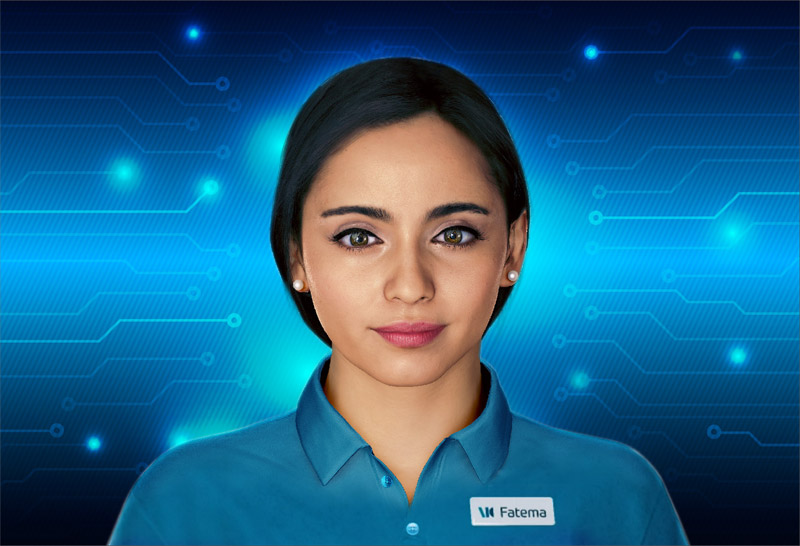 Fatema is the first synthetic digital human deployed by Soul Machines using the company's "Digital DNA" technology, which enables the production of unique, highly realistic interfaces that drive new ways to communicate and collaborate. Fatema's appearance and personality were derived from a "digital gene pool", which allowed Bank ABC to pick specific traits and attributes, combining to form the optimal digital employee for their organisation.
"It's been a great experience working with Bank ABC to create Fatema and customise her abilities to meet the needs of their customers," said Greg Cross, Chief Business Officer of Soul Machines. "Designing our first digital human completely from Digital DNA technology, we were able to create Fatema for Bank ABC to provide their customers with an authentic and ideal user experience."
Fatema's human-like appearance combined with voice recognition is intended to offer more natural, friendly, and intuitive interactions – in contrast to contemporary modes that involve clicking, scrolling, searching and typing, on the part of the customer. In addition to her banking function, she will be involved with social media to provide the latest news and updates about the bank and will also be available on specific digital channels offering customers the chance to verbally interact with her on various subjects.
As well as Bank ABC, human-like digital avatars are now being used by a number of other companies including ANZ Bank, Autodesk, Daimler, and the Royal Bank of Scotland for customer service. Soul Machines will be demonstrating their technology at the SingularityU Australia Summit, which takes place in Sydney from 22nd-23rd October 2019.
Comments »