10th November 2019
Zero carbon "mini digital city" to begin construction
Bleutech Park, a new mixed-use development within Las Vegas, will feature a range of futuristic and sustainable technologies.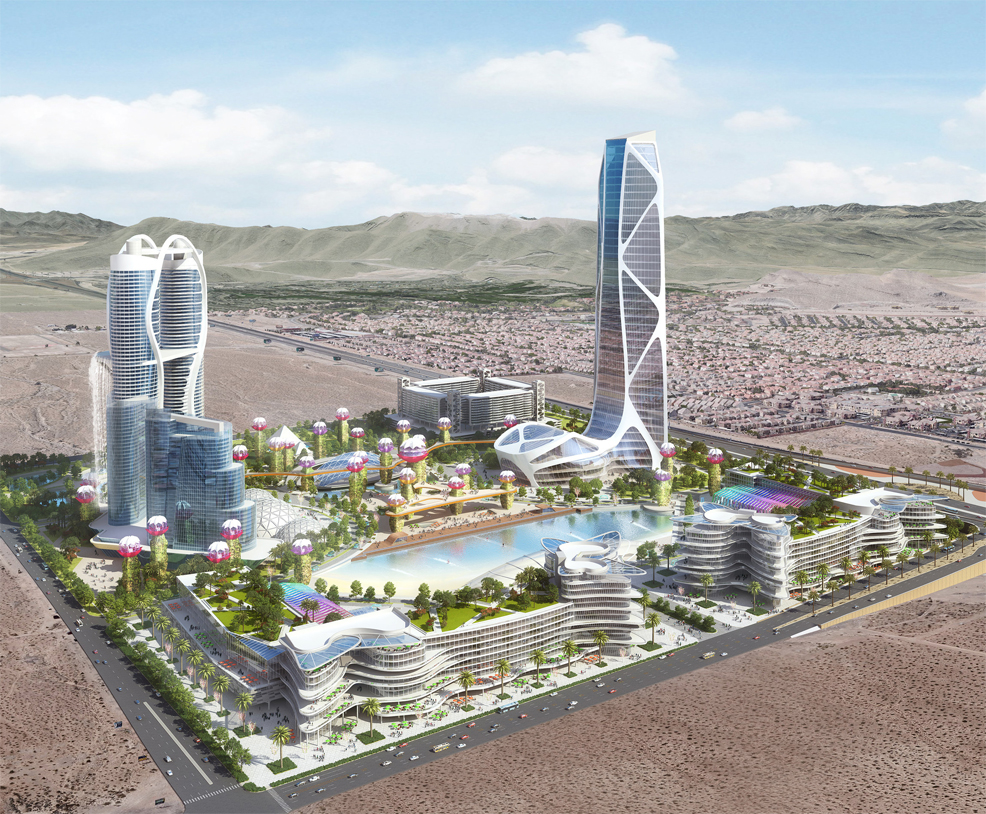 When you think of sustainable cities, Las Vegas is not usually the first place that comes to mind. However, the City of Lights is hoping to transform its image with a major new development at the southern end of the famous Strip. Located on Las Vegas Blvd South and Cactus, the $7.5 billion project will begin construction next month, after its backers secured a 210 acre parcel of land.
Bleutech Park, which is being developed by Bleutech Park Properties, aims to "bring life to new technologies and alter the future of construction design" by functioning as a 100% off-the-grid "mini digital city".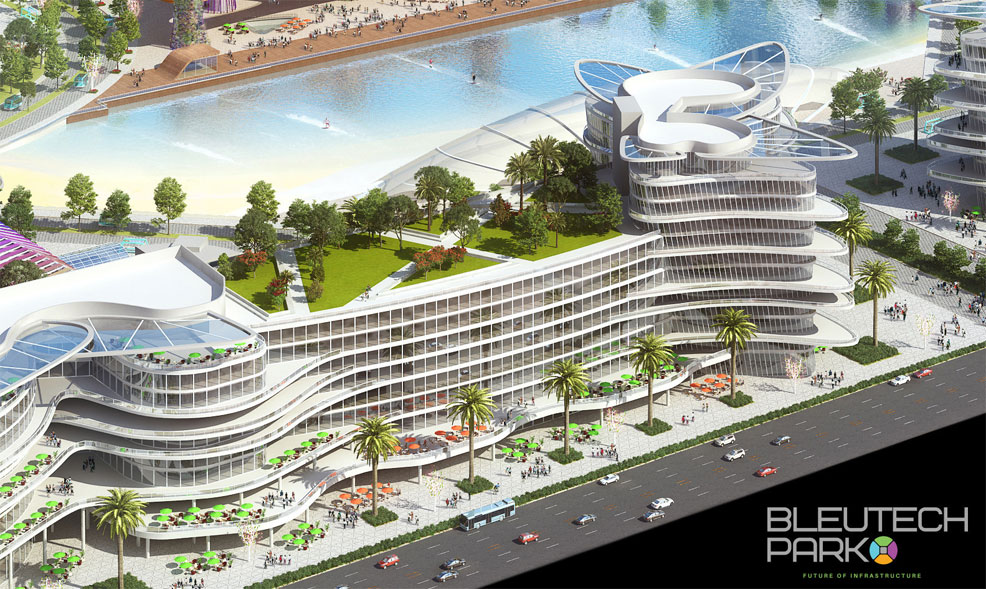 A central feature of the project is net-zero carbon buildings. In addition to using renewables and on-site energy storage, they will incorporate a range of innovative new materials. This includes "breathable" and energy-generating surfaces – such as photovoltaic glass, and even floors that capture energy when walked on, alongside a new form of self-healing concrete.
On-site water purification, waste treatment, waste-heat recovery and even localised air cleaning are also included in the design. Between the buildings are dotted a collection of "supertrees" and 33 vertical gardens up to 30 m (100 ft) in height, which could also improve biodiversity.
In addition to its ultra-high environmental performance, Bleutech Park will showcase the latest in automation and Internet-based systems, proving itself as a truly 21st century city. A wide range of cutting-edge technologies – such as autonomous vehicles, AI and robotics, augmented reality and the Internet of Things (IoT) – will be deployed throughout. All in all, this offers a glimpse of how cities of the future may look and feel.
As a mixed-use development, Bleutech Park will feature ultra-luxury residential, sustainable living residential, hi-tech office facilities, retail space, a futuristic 3,000-keys hotel, entertainment venues, and a "dream surfing destination" with innovative pool for guaranteed waves and an exotic beach environment.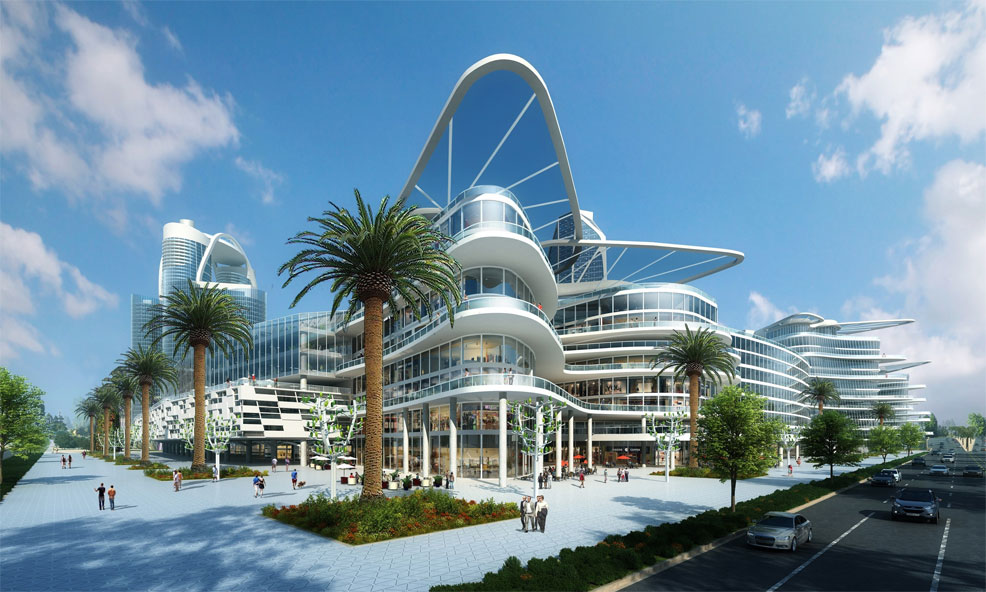 In addition, a landmark tower is set to redefine the city's skyline. Reaching 365 m (1,200 ft), this will rise higher than the Stratosphere Tower – the current tallest structure in Las Vegas.
Aerial technology will be utilised in the creation of Bleutech Park, with unmanned drones aiding in hard-to-reach or unsafe places, and construction workers donning wearable devices to monitor safety. Up to 25,000 jobs are expected to be generated from the project and affordable housing will be guaranteed for nurses, police officers, teachers and firefighters.
Construction is scheduled for completion by 2025. You can follow its progress on Twitter @ bleutechparklv
Comments »