23rd November 2019
World's first 8K holographic display
Looking Glass Factory is creating augmented reality (AR) and holographic displays that can be enjoyed without the need for any special glasses.
The NYC and Hong Kong-based company, established in 2014, has just revealed its latest product – the first ever 8K holographic display. This 32" screen packs a massive 33.2 million pixels and features a billion-count colour depth, making it both the largest and highest-fidelity display of its kind in the world.
Earlier versions – the Looking Glass Standard, Large, and Pro series – showed how touchscreen and gesture-based holographics could bridge the gap between traditional computing and emerging AR interfaces, with 4K supported by the Pro version. However, this latest iteration takes the technology to a whole new level, with 8K resolution creating unparalleled detail and realism. Sometimes, the images appear to almost extend outward from the screen.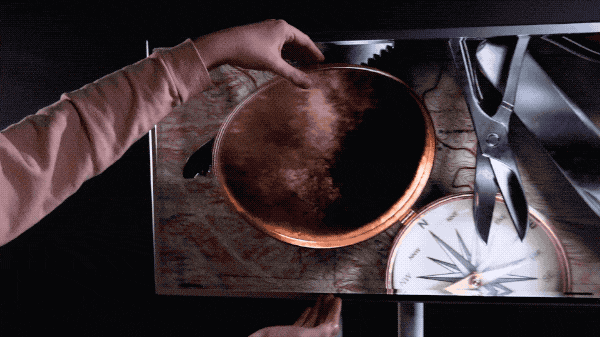 The Looking Glass 8K Immersive Display, to give its official name, is based on a proprietary 45-element light field technology. Essentially, this reproduces the colour and directionality of light rays that normal matter would reflect or scatter – but in this case, without the matter. In other words, it can change the appearance of 3D images, depending on the angle they are viewed from. No visors or headsets of any kind are required to experience this effect.
"Looking Glass 8K reproduces not only the true dimensionality of the real world, but also critical details that are impossible to capture with 2D screens, like the glisten off of a character's eye or the specular reflections off of a puddle in a virtual world," says a press release from the company.
Greg Castle, Managing Partner of Anorak Ventures, who became the first seed investor for the Oculus VR, describes it as "[the] most mind-blowing thing I've seen since I first tried the Oculus prototype."
"3D maps on the Looking Glass 8K display are immediately more engaging, immersive and collaborative. Quite simply it blew my mind," said Abhishek Tripathi, Head of 3D Terrain at Mapbox, an American provider of custom online maps.
"Finally, people can actually build experiences, build interactions that happen in 3D in autostereoscopic, no-glasses 3D. It's what everyone's wanted all along," said John Underkoffler, CEO of Oblong and a pioneering researcher into spatial computing at MIT Media Lab.
[LinkedIn]
As seen in the video below, just some of the potential applications include stunningly realistic webcams, interior design and viewing of homes/apartments, landscape surveys, computational chemistry, and the presentation of anatomy and disease pathology.
For now, this hi-tech display is a luxury and high-end product – but imagine a future, perhaps 15 to 20 years from now, when such displays are relatively commonplace in homes and workplaces. At a hospital or medical centre, pre- and post-surgery analysis would be greatly enhanced. Not only would doctors performing operations on the day benefit from this, but also researchers in academia studying the outcomes. These insights would continue to increase with even greater advances in resolution. Patients themselves might be given the option of seeing their ailment in 3D light field imagery.
Looking Glass Factory is now accepting pre-orders at $6,000, which includes a device capable of rendering the holographic content, and a Leap Motion sensor to respond to user movements. Two smaller screens of 8.9" and 15.6" can also be purchased from the company. Shipping begins in Spring 2020.
"We've been chasing the dream of the holographic display since day one," said co-founder and CEO, Shawn Frayne, in a recent interview with Variety. "We think it's gonna be quite transformative."
Comments »