10th February 2021
New versions of the Spot robot
Boston Dynamics, famous for its highly mobile robots, has announced an expanded product line for the agile "Spot".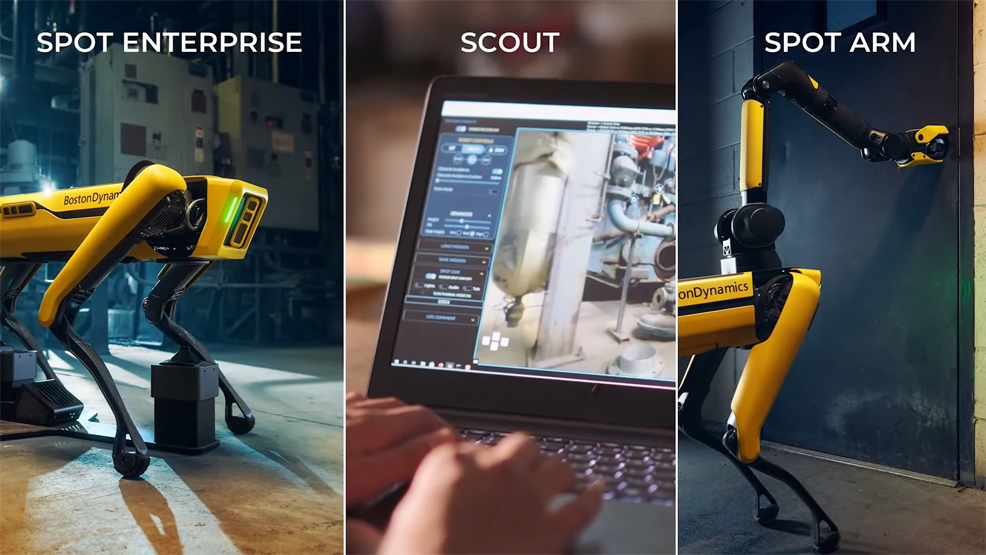 Launching this month are three new products from Boston Dynamics: a self-charging Enterprise Spot, web-based remote operations software called Scout, and the Spot Arm. These additions will extend the machines' ability to perform autonomous, remote inspections and data collection, and enable the robot to perform manual tasks.
Since its commercial launch in 2019, more than 400 Spots have been deployed out in the world. This four-legged, dog-like robot has successfully undertaken tasks in a variety of hazardous and inhospitable environments – such as nuclear plants, offshore oil fields, construction sites, and mines. Customers have used Spot's advanced mobility, autonomy, control, and customisability to improve operational efficiency, enhance worker safety, and gather critical data.
According to Boston Dynamics, the new products seen here are designed to allow customers to "fully operationalise continuous, autonomous data collection on remote or hazardous worksites of any size, from anywhere they have access to their network."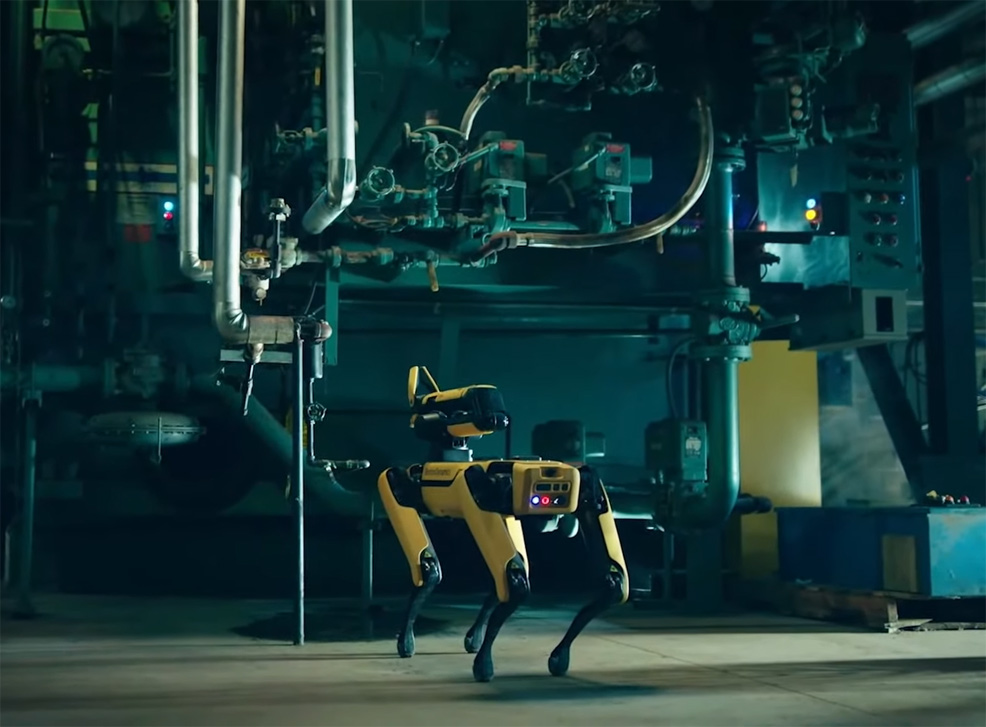 Autonomy is central to enhancing Spot's value, the company says. In order to support long, remote deployments, Boston Dynamics is introducing Spot Enterprise – a new version of Spot that comes equipped with self-charging capabilities and a dock. This allows it to perform longer inspection tasks and data collection missions with little to no human interaction.
In addition to the basic capabilities that the standard robot offers, this Enterprise version features upgraded hardware for improved safety, communications and behaviour in remote or dangerous environments. These modifications expand the range that autonomous missions can cover, extend WiFi support, add flexibility to Spot's payload ports, and enable users to quickly offload large data sets collected during the robot's mission.
To further improve remote operation, Boston Dynamics' is launching Scout – web-based software that enables operators to control an entire fleet of Spots from a virtual control room. Operators can use Scout to take Spot anywhere a person could go on-site, allowing them to inspect critical equipment or hazardous areas from afar. The software is designed with a simple user interface to run pre-programmed autonomous missions, or manually control the robot to perform various tasks such as walking, or posing the robot to capture images and thermal data of obscured gauges or pipes using the Spot CAM+IR thermal imaging payload.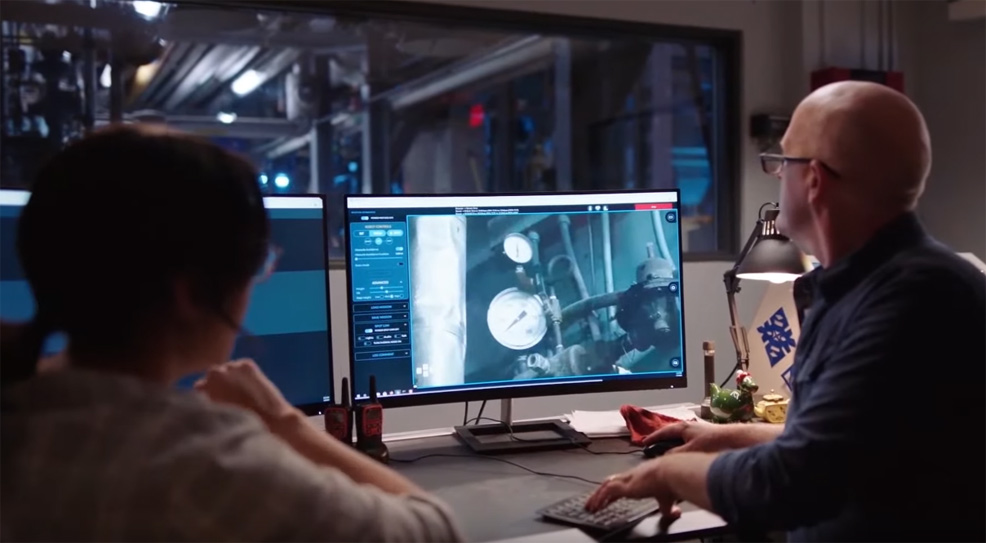 In addition to launching products designed to make remote inspection safer and easier, Boston Dynamics is also releasing the Spot Arm, which enables users to act on data insights and perform physical work in human-centric environments. The arm is equipped to operate through both semi-autonomous actions and telemanipulation. It can manually or semi-autonomously grasp, lift, carry, place, and drag a wide variety of objects. It is also capable of manipulating objects with constrained movement and can open and close valves, pull levers and turn handles and knobs in coordination with its body to open standard push and pull doors.
"Since first launching Spot, we have worked closely with our customers to identify how the robot could best support their mission critical applications," said CEO of Boston Dynamics, Robert Playter. "Our customers want reliable data collection in remote, hazardous, and dynamic worksites. We developed the new Spot products with these needs in mind, and with the goal of making it easy to regularly and remotely perform critical inspections, improving safety and operations."
The pricing for Spot Enterprise, Scout and Spot Arm are yet to be publicly announced. However, the standard version – which in 2019 became the first of the company's machines to be commercially available – has been selling for $74,500.
---
• Follow us on Twitter
• Follow us on Facebook
• Subscribe to us on YouTube
Comments »