16th March 2021
Six electric utilities announce plans for a massive EV charging network
Six major utilities are collaborating to ensure that electric vehicle (EV) drivers have access to a seamless network of charging stations connecting major highway systems from the Atlantic Coast, through the Midwest and South, and into the Gulf and Central Plains regions.
The Electric Highway Coalition – which consists of American Electric Power, Dominion Energy, Duke Energy, Entergy Corporation, Southern Company, and the Tennessee Valley Authority – is planning a vast network of DC fast chargers for EVs. The companies are each taking steps to provide EV charging solutions within their own service territories, which when combined will cover a substantial area of the United States. This represents an unprecedented effort to offer convenient EV charging options across different company territories and allow EV travel without interruption.
Sales of electric and plug-in hybrids are growing rapidly. The cumulative total in the U.S. now stands at over 1.6 million since 2010, led by all-electric cars with more than 1 million units sold. That number is forecast to swell more than ten-fold over the next decade, according to the Edison Electric Institute, which has forecast that 18 million EVs will be on U.S. roads by 2030.
While owning an EV has many benefits, the availability of charging stations on long road trips remains a significant concern for many people. With efforts like the Electric Highway Coalition, electric companies are hoping to boost consumer confidence, reassuring customers that EVs are a smart choice for both local trips and long-distance journeys.
The new charging network aims to provide drivers with frequent, efficient, and convenient charging options along major highway routes with easy access and amenities for travellers. The coalition members are now working to determine the final charging station locations. These will provide DC fast chargers that can get drivers back on the road in just 20 to 30 minutes.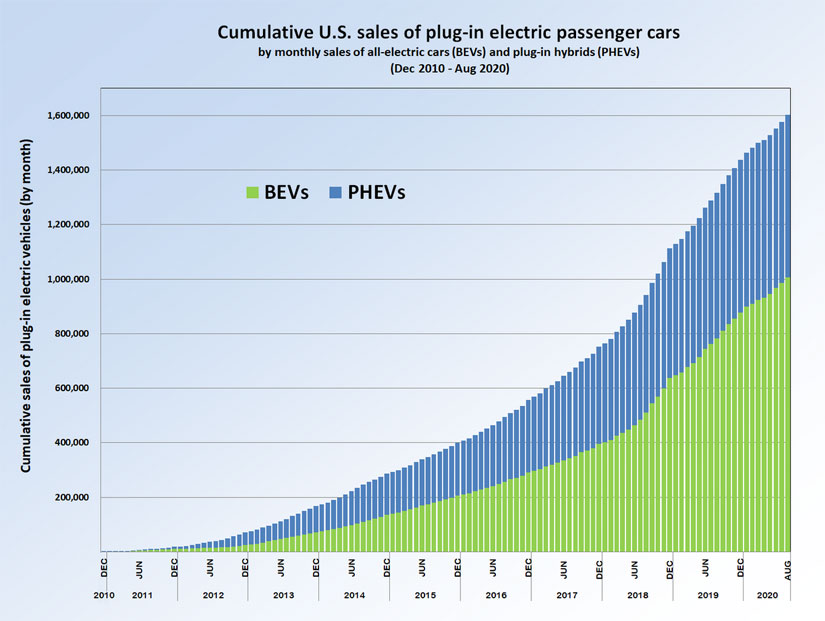 Credit: Mariordo (Mario Roberto Durán Ortiz), CC BY-SA 3.0, via Wikimedia Commons
"Throughout the ages, travellers have had to figure out how to get from point A to B. From feeding and watering horses, to filling gas tanks, and now recharging batteries, ensuring that there are convenient places to accomplish these tasks is critical," said Nicholas Akins, the chairman and CEO of American Electric Power, one of the six partners in the coalition. "With this effort, we are working to help drivers see that EVs fit their lifestyle and their travel plans, wherever the road might take them."
Across its service territory, the company is working with regulators to create programs that benefit all customers and support EV adoption, such as off-peak charging programs, incentives for charging station installations, energy efficiency rebates, and consultative services to encourage electrification.
"Tennessee Valley Authority (TVA) and the local power companies we serve are focused on being innovative transportation leaders, and we're pleased to collaborate with neighbouring utilities," said Jeff Lyash, President and CEO of TVA, another coalition partner.
"Together, we can power the electric road trip of tomorrow by ensuring seamless travel across a large region of the U.S.," added Lyash. "This is one of many strategic partnerships that TVA is building to increase the number of electric vehicles to well over 200,000 in the Tennessee Valley by 2028. EV adoption will spur jobs and economic investment in the region, keep refuelling dollars in the local economy, reduce the region's largest source of carbon emissions, and save drivers and businesses money."
---
• Follow us on Twitter
• Follow us on Facebook
• Subscribe to us on YouTube
Comments »