16th September 2021
Co-op to expand use of robots
Co-op Food today announced a partnership with Amazon Prime, enabling same-day grocery deliveries, while also expanding the use of robots from 200 to 500 units.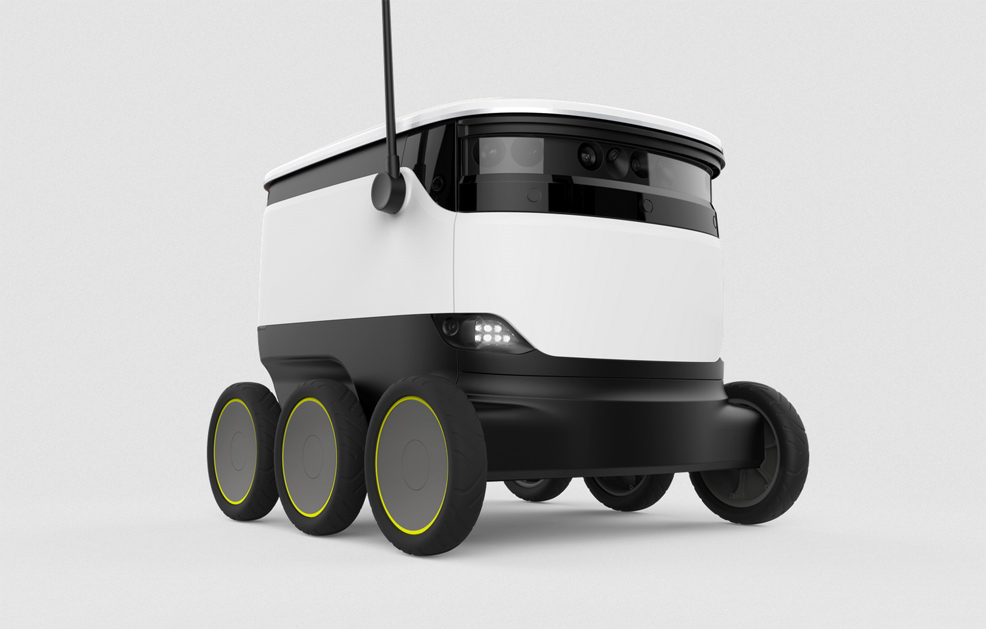 Co-op Food is the UK's most widespread supermarket chain, with more than 3,800 stores nationwide. The company has today launched a new service enabling customers to do a whole grocery shop on Amazon with same-day delivery. At the same time, it will expand its use of robot deliveries, more than doubling the current number of units in operation and extending this option to a wider geographic area.
The convenience retailer became the first major UK supermarket to use robots for home delivery, when it began the emission-free autonomous delivery service in Milton Keynes in 2018, and then Northampton in 2020. The machines will now be deployed in five new regions, with Cambridgeshire being the next location, followed by towns in northern England. This will increase their numbers from 200 to 500 by the end of 2021.
Co-op Food has been partnering with Starship Technologies, a U.S. tech company headquartered in San Francisco. Recent research has shown that close to 70% of Starship's customers forgo driving to a store or receiving a delivery from a fuel powered vehicle in favour of robot delivery. Co-op Food believes this automated service will help it to reach the goal of ensuring all home deliveries are zero emission by 2025.
Using the Starship Food Delivery app, customers will choose from over 3,000 grocery items, delivered in as little as 20 minutes. The robot uses a mixture of computer vision and GPS to pinpoint its exact location to the nearest inch, while using Starship's proprietary mapping techniques to ensure accuracy. It has a 'situational awareness bubble' around it – featuring 12 cameras, ultrasonic sensors, radars, neural networks and more to detect obstacles, whether that is a dog or a pedestrian/cyclist. The robot will always stop at a safe distance. It can operate in rain or snow.
"The pandemic has accelerated changes in consumer shopping trends and we're driving forward with exciting plans to provide rapid kerb-to-kitchen grocery delivery services," said Co-op Group CEO, Steve Murrells.
"We are pleased to extend our hugely successful collaboration with Co-op and bring the benefits of autonomous delivery to thousands more people across the UK," said Alastair Westgarth, CEO of Starship Technologies. "More and more people are realising that it doesn't make sense to drive to the store for 'top up' groceries when the hassle can be removed through autonomous, contactless and environmentally friendly delivery. Ultimately, we want to save time and money for our customers, and make their lives easier in a sustainable way."
Earlier this year, Co-op announced a new ten-point climate plan to achieve net zero for its direct and indirect carbon emissions by 2040. This includes offsetting the greenhouse gas emissions of Co-op products and services, including its food and drink, to achieve carbon neutral status by 2025. It already sources 100% renewable electricity to run all its food stores and offices.
Worldwide, sales of both industrial and personal service robots are experiencing rapid growth. On current trends, they are expected to number a billion in the mid-2030s and could outnumber humans by 2050.
Comments »