19th October 2021
Tesco opens new checkout-free store
Tesco, the UK's largest supermarket, has today opened its first checkout-free store in central London, giving customers the opportunity to shop and pay without scanning a product or using a checkout.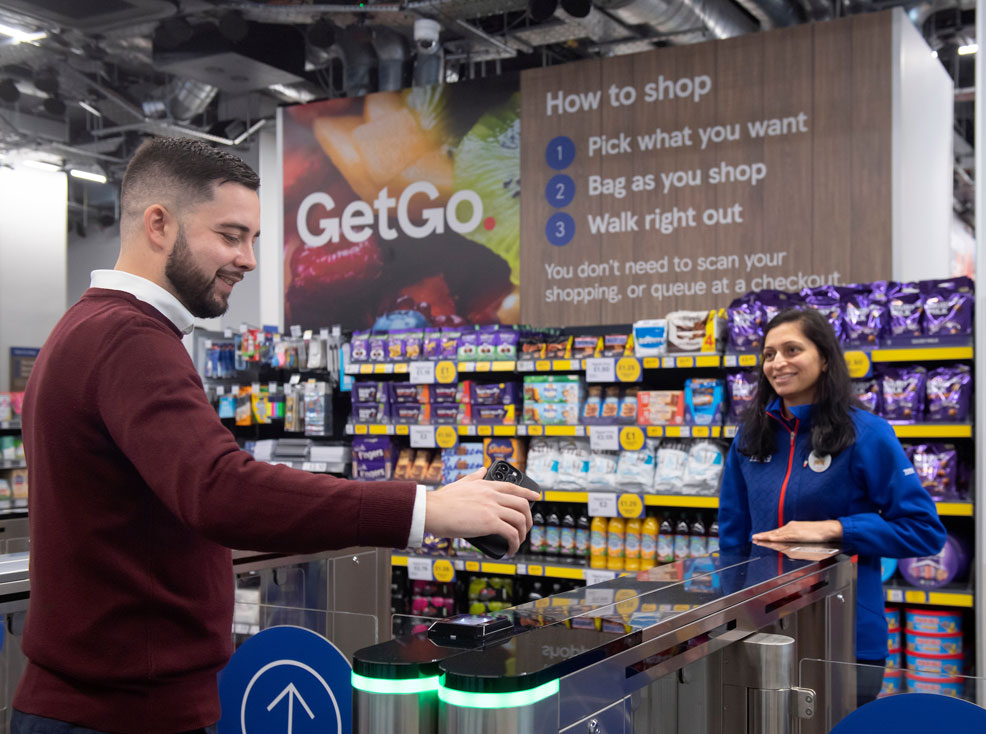 Retail giant Amazon has pioneered the idea of automated shopping, as seen with its Amazon Go store format. The first of these launched in January 2018 in downtown Seattle and nearly 30 others have opened since. The concept is now catching on with other companies – including Tesco, the UK's biggest supermarket and third-largest retailer in the world measured by gross revenues. It has just launched its own automated store in central London.
The rollout of this technology at Tesco Express High Holborn follows a successful trial in Welwyn Garden City, a town north of London. The High Holborn branch has already been a cashless store since it first opened in 2018 and is now checkout-less too.
The newly developed system – called "GetGo" – offers the same products but with a faster and more convenient shopping experience. A customer simply downloads the mobile app, scans the QR code generated on their screen, picks up the groceries they need and then leaves the store.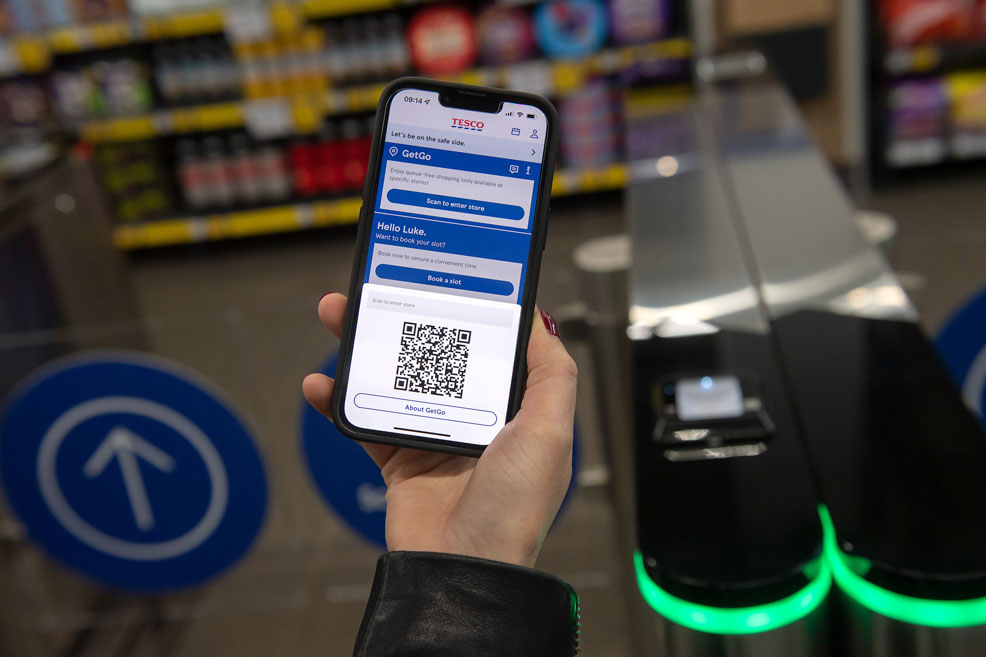 Tesco has partnered with Trigo, an Israeli company developing AI-powered infrastructure for retail stores. The "EasyOut" system created by Trigo uses a combination of cameras and weight sensors to establish what customers have picked up, and then charges them for products directly through the app when they exit the store.
"Our EasyOut solution addresses the number one pain point when shopping, the bottleneck in the physical shopping experience – long checkout lines," said Michael Gabay, Trigo CEO. "By solving this, we are helping grocery retailers like Tesco unlock this bottleneck and allow shoppers to flow freely through the store, increasing the potential for more sales and higher brand loyalty."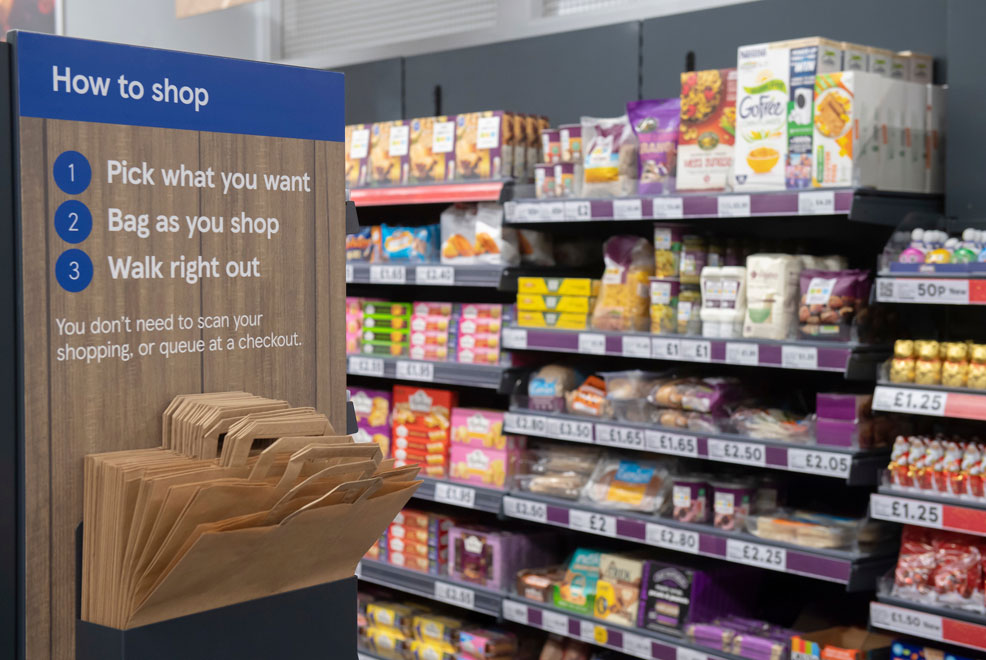 The computer vision software works even in extremely crowded environments. The cameras do not use facial recognition technology, but instead track customers' body movements. Visual data from customers will not be stored or saved.
The store features an area specifically for age-restricted products, with a separate exit where staff can manually check ID verification.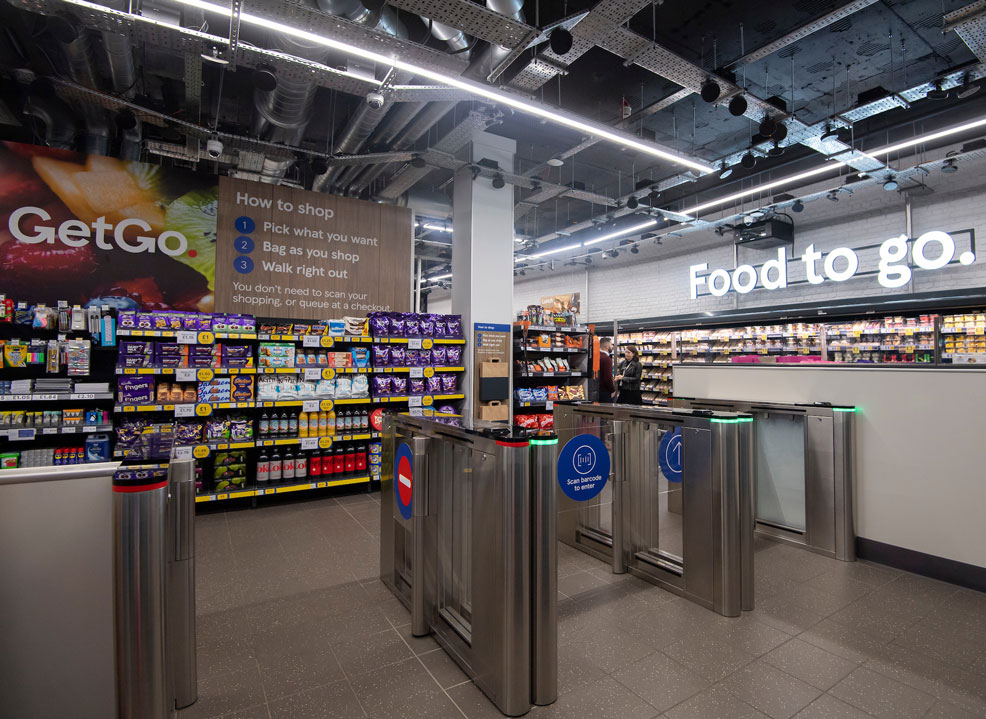 "This Tesco store is a product of many years of very intense collaboration and hard work," said Gabay. "A lot of creative minds worked together, between Tesco and our own stellar talent, bringing operations, computer vision specialists and store experts together to create this successful endeavour. There were a lot of important takeaways from the launching of this store. This will help dictate the path for rollout of additional autonomous stores, and Tesco's thousands of stores lend incredible scale potential for Trigo and Tesco to reimagine the grocery store experience for all of its shoppers."
"This is a really exciting moment for Tesco as we launch GetGo with customers," said Kevin Tindall, Managing Director, Tesco Convenience. "We are constantly looking for ways to improve the shopping experience and our latest innovation offers a seamless checkout for customers on the go, helping them to save a bit more time. This is currently just a one-store trial – but we're looking forward to seeing how our customers respond."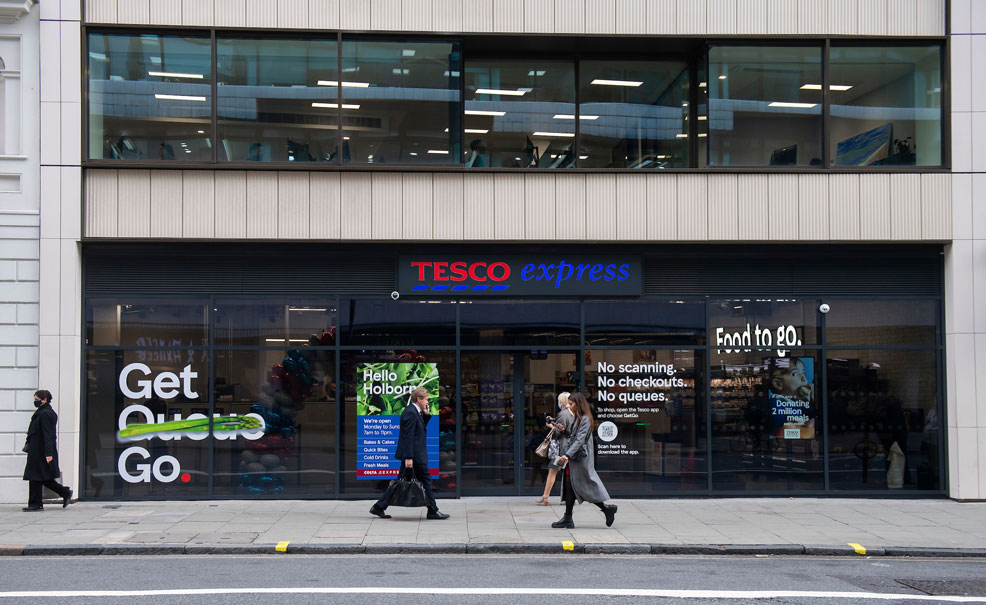 Comments »