4th December 2021
China plans major reforestation effort
China has announced a plan to create new forests covering 35,000 sq km (14,000 sq mi), an area larger than the country of Belgium, every year for the next five years.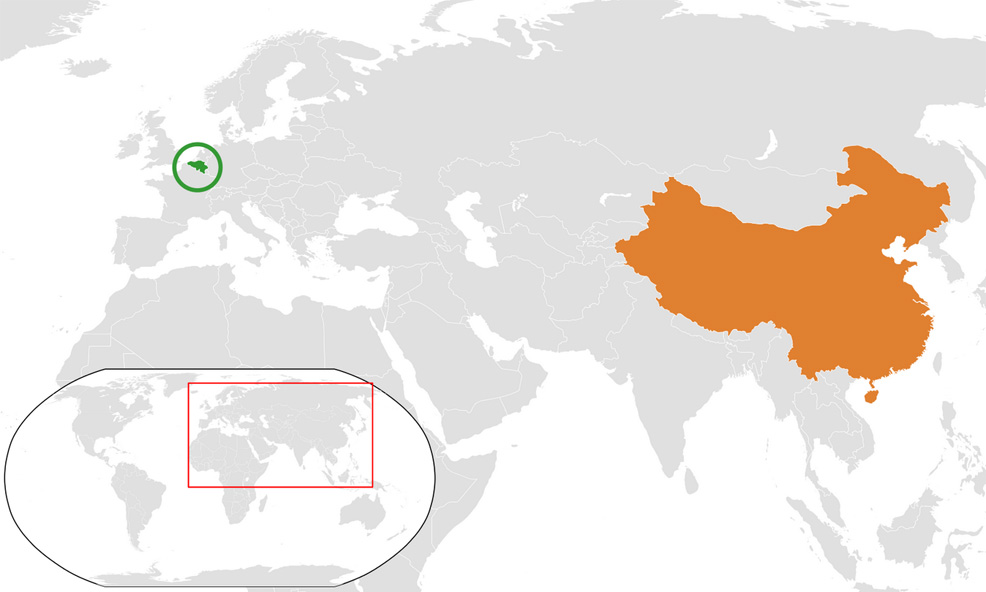 Belgium and China. Credit: SSYoung, CC BY-SA 4.0, via Wikimedia Commons
China's reforestation effort will be focused on the drought-prone regions of the North and West. As well as mitigating climate change, these new forest areas could improve the habitat range of many animals – such as the Siberian tiger, which is currently listed as endangered, and the Gobi bear, the most endangered species of bear on Earth.
China has previously attempted mass reforestation in the form of its Great Green Wall, a series of human-planted windbreaking forest strips (shelterbelts) designed to halt the southward expansion of the Gobi Desert by 2050. However, that project has encountered major problems, largely due to monocrop planting. Although faster growing, monocrops are less suitable for plants and animals normally found in forests. The lack of diversity also makes them more susceptible to disease and beetle infestations.
By contrast, the new plan will use "natural reforestation" to ensure the forests are more diverse and sustainable. In addition, China will strengthen its existing national park and forest system, creating new green corridors to reconnect fragmented populations of wildlife. Illegal trafficking of wildlife and wildlife products will also be monitored more closely, with tougher crackdowns.
"By 2035, the quality and stability of national forest, grassland, wetland and desert ecosystems will have been comprehensively upgraded," vice-chairman of the State Forestry and Grasslands Commission, Li Chunliang, told reporters at a press briefing.
Whether China will succeed in this project remains to be seen. If they are grown and maintained to full maturity by 2050, the new forest areas will remove about 4.3 gigatons of carbon from the atmosphere. However, China has the potential to go even further, with an estimated total of 40.2 million hectares available for reforestation projects. Fully utilising this land area could enable 10.1 gigatons of carbon to be stored. Billions of mature trees, combined with renewables and other clean tech, could allow China to reach carbon neutrality by the early 2060s.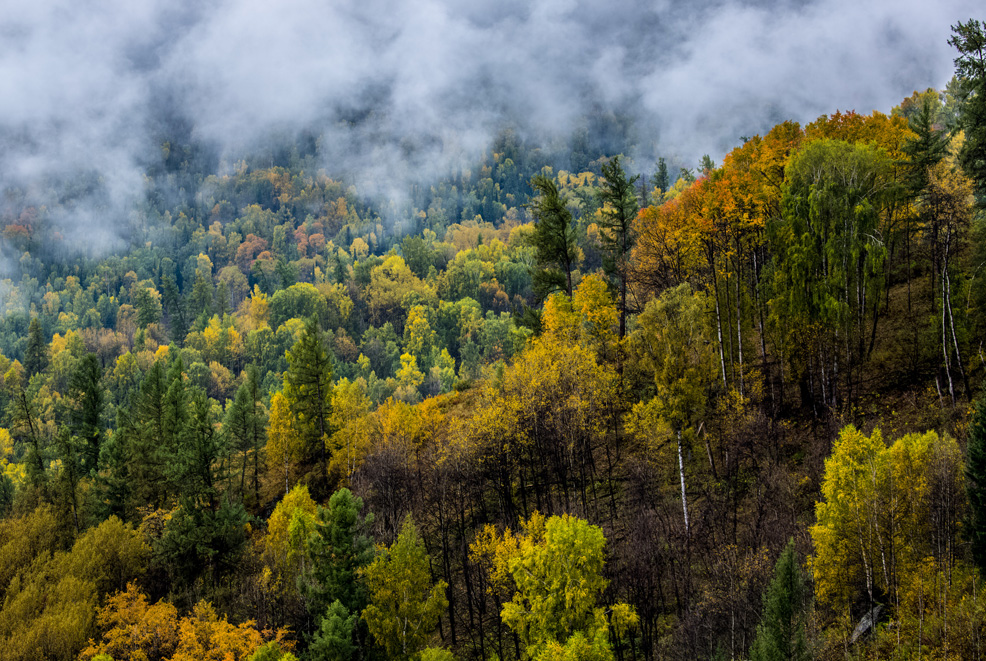 Xinjiang, northern China. Photo 84623015 / © Chen Jianhua | Dreamstime.com
Comments »