18th August 2022
20 exaFLOP supercomputer proposed for 2025
The U.S. Department of Energy (DOE) has published a request for information from computer hardware and software vendors to assist in the planning, design, and commission of next-generation supercomputing systems.
The DOE request calls for computing systems in the 2025–2030 timeframe that are five to 10 times faster than those currently available and/or able to perform more complex applications in "data science, artificial intelligence, edge deployments at facilities, and science ecosystem problems, in addition to traditional modelling and simulation applications."
U.S. and Slovakia-based company Tachyum has now responded with its proposal for a 20 exaFLOP system. This would be based on Prodigy, its flagship product and described as the world's first "universal" processor. According to Tachyum, the chip integrates 128 64-bit compute cores running at 5.7 GHz and combining the functionality of a CPU, GPU, and TPU into a single device with homogeneous architecture. This allows Prodigy to deliver performance at up to 4x that of the highest performing x86 processors (for cloud workloads) and 3x that of the highest performing GPU for HPC and 6x for AI applications.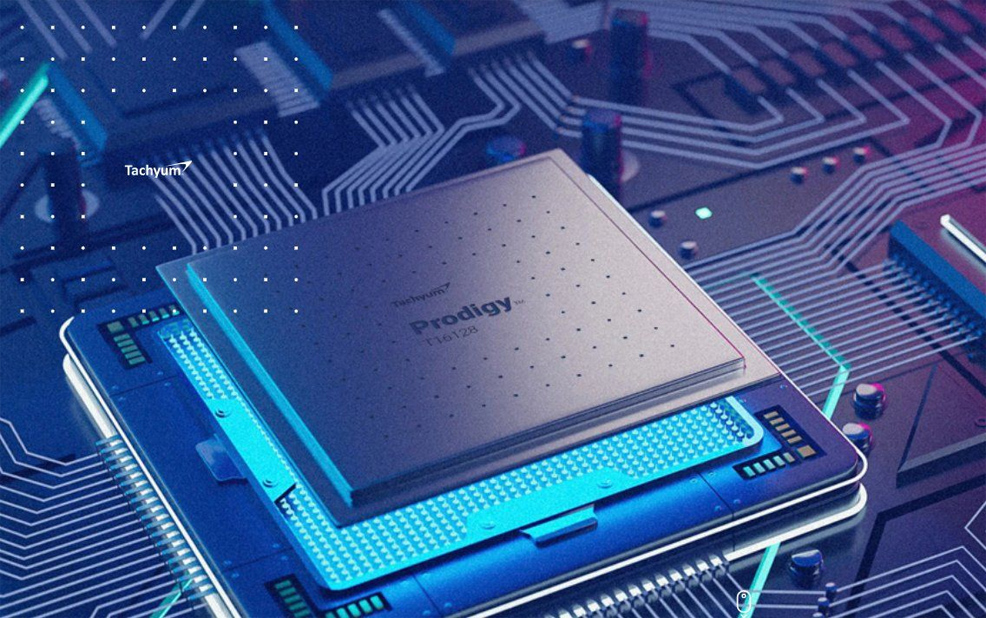 "Tachyum's revolutionary design could deliver strategic superiority to the United States and its Department of Energy's National Nuclear Security Administration," said Dr. Radoslav Danilak, the founder and CEO of Tachyum. "In addition, it will provide high performance, low total cost of ownership, low energy consumption, ease of deployment and low maintenance. The DOE should be particularly interested in the carbon footprint reduction, as both a matter of environmental stewardship and national security."
A supercomputer running at 20 exaFLOPS would be unprecedented in terms of raw computing speed, reducing complex simulation times from months down to a matter of days. Tachyum is developing an even faster chip called the Prodigy 2 that could be ready by 2025.
In addition, the DOE is requesting energy efficient systems "within a power envelope of 20-60 MW." Tachyum believes it can meet this challenging requirement thanks to its Prodigy processor, which it says will require 10 times less energy than Intel Xeon systems. With data centres consuming 4% of global electricity, predicted to be 10% by 2030, the Prodigy Universal Processor could prove critical in enabling worldwide data capacities to continue growing in a sustainable way.
Tachyum has a manufacturing facility in Bratislava, Slovakia, where it claims the system can be produced at a cost per MIPS (Millions of Instructions per Second) that is three times lower than existing machines. The chip's unique architecture means that during off peak hours, data centre servers could be seamlessly and dynamically switched to AI workloads – eliminating the need for expensive, dedicated AI hardware.
Less than three months have passed since official confirmation of the world's first exascale supercomputer and already a proposal is being made for a machine with 20 times that speed. If deployed by 2025, it would be yet another exponential leap in processing power – continuing the long-term trend that could see the first zettaFLOP supercomputer by 2036.
---
• Follow us on Twitter
• Follow us on Facebook
• Subscribe to us on YouTube
Comments »