17th November 2022
Lab-grown meat approved by FDA for first time
After a rigorous evaluation, UPSIDE Foods has become the first company to gain regulatory approval from the U.S. Food and Drug Administration (FDA) for a cellular agriculture product grown from animal cells.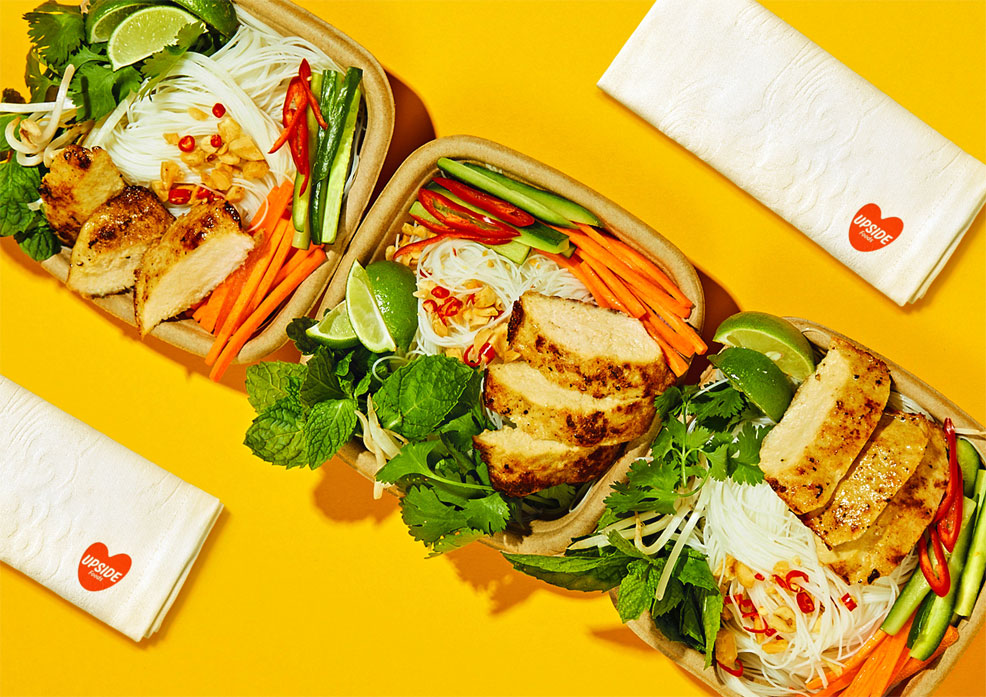 Credit: UPSIDE Foods
UPSIDE Foods is a cultivated meat, poultry, and seafood company, founded in 2015 and based in Berkeley, California. It has just received a "No Questions" letter from the U.S. Food and Drug Administration (FDA), confirming acceptance that UPSIDE's cultivated chicken is safe to eat. The agency issued this letter yesterday following a rigorous evaluation.
"This is a watershed moment in the history of food," said Dr. Uma Valeti, CEO and Founder of UPSIDE Foods. "We started UPSIDE amid a world full of skeptics, and today, we've made history again as the first company to receive a 'No Questions' letter from the FDA for cultivated meat. This milestone marks a major step towards a new era in meat production. I'm thrilled that U.S. consumers will soon have the chance to eat delicious meat that's grown directly from animal cells."
The FDA released a memo detailing the agency's review of data and information provided by UPSIDE to establish the safety of its cultivated chicken filet. Additionally, the FDA released a comprehensive 104 page document, prepared by UPSIDE Foods, that provides detailed information regarding the safety of and production process for UPSIDE's cultivated chicken filet.
Since its founding in 2015, UPSIDE Foods (formerly known as Memphis Meats) has supported the development of a regulatory framework for cultivated meat that ensures safety and transparency. In 2018, it partnered with the North American Meat Institute to advocate for joint regulatory oversight of cultivated meat by the FDA and the U.S. Department of Agriculture (USDA). The following year, UPSIDE Foods co-founded the world's first trade coalition for cultivated meat, the Alliance of Meat, Poultry and Seafood Innovation.
"Since our earliest days, our top priority has been to ensure the safety and quality of our products," said Eric Schulze, PhD, VP of Regulatory and Public Policy at UPSIDE Foods. "The FDA sets the standard for global acceptance of new food innovations, and we are incredibly grateful for the agency's rigorous and thoughtful process to ensure the safety of our food supply. We are also extremely proud to have played a leading role in helping to champion the framework for how cultivated meat, poultry and seafood are regulated in the U.S."
In November last year, UPSIDE opened its first large-scale production plant, the "Engineering, Production, and Innovation Center" (EPIC) seen in the video above. This covers a floor area of 16,154 sq m (174,000 sq ft) with renewably-powered vats and tubes, for growing meat, poultry, and seafood – in both ground and whole cut formats – directly from animal cells, instead of relying on the raising and slaughtering of animals. Its annual production capacity is currently 22,680 kg (50,000 lbs) but this will eventually scale up to 181,000 kg (400,000 lbs) being sold commercially.
In addition to preventing animal slaughter, cell-cultured meat requires 90% less land and water and emits 90% fewer greenhouse gases than traditional meat. Because of its controlled environment, subject to high standards of testing for safety and quality control, it also has the potential to help reduce the risk of harmful bacterial contamination.
Earlier this year, UPSIDE completed a $400m Series C funding round, putting its total valuation at over $1 billion. Other recent milestones have included its acquisition of cultivated seafood company Cultured Decadence, and a partnership with three-Michelin starred chef Dominique Crenn.
Having received a No Questions letter from the FDA, UPSIDE will now work with the Department of Agriculture's Food Safety and Inspection Service to secure the final approvals required before the cultivated chicken can be sold to consumers. More details on the timing of this launch will follow.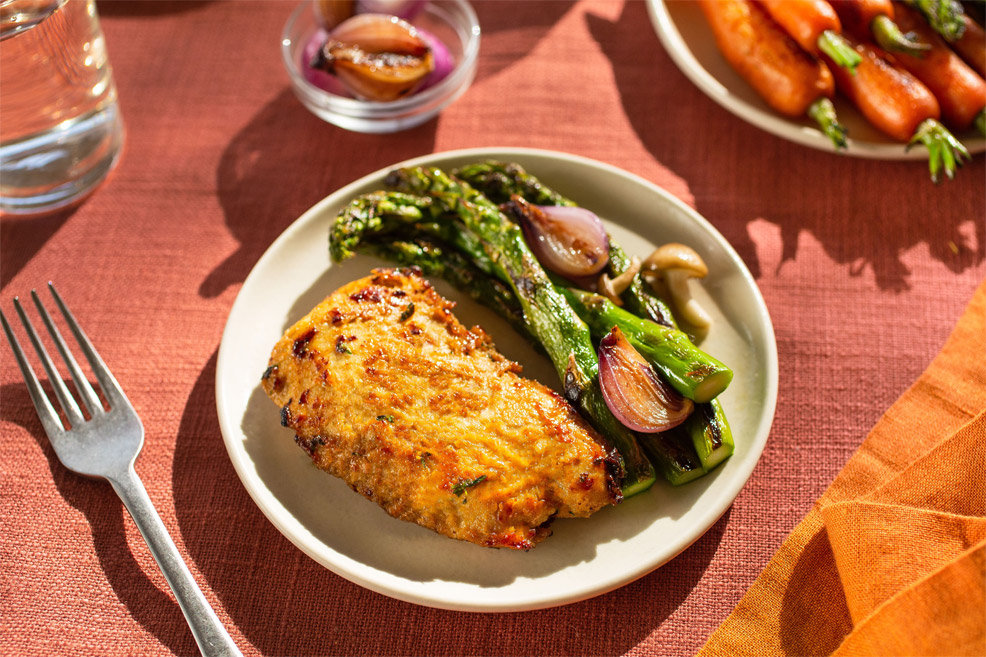 Credit: UPSIDE Foods
Comments »
---
If you enjoyed this article, please consider sharing it: