7th January 2023
Partnership announced to develop new space station
Airbus will collaborate with Voyager Space to develop the new Starlab space station by 2028.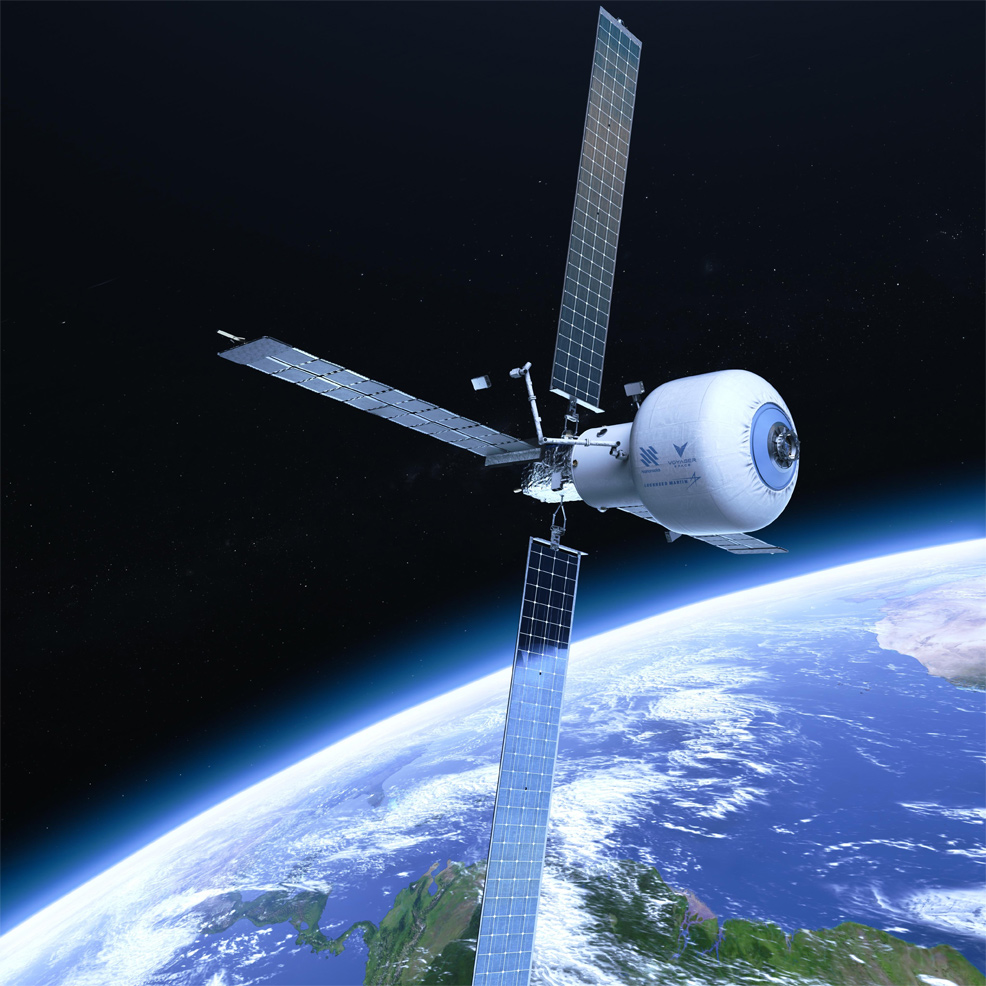 Airbus and Voyager Space have announced a partnership to develop and operate Starlab – a free-flying space station that will serve NASA and function as a global customer base of space agencies and researchers. Starlab is planned for launch in 2028 to ensure a continued human presence in Low-Earth Orbit (LEO).
Airbus Defence and Space (a division of Airbus Group) will provide technical design support and expertise for the new space station, which will serve as an orbital laboratory for astronauts to conduct investigations and make scientific discoveries in a zero-G environment. Starlab's interior volume will be equivalent to 100% of the International Space Station's payload capacity, making it capable of hosting hundreds of experiments and technical investigations per year, such as new materials research, plant growth, and other biotech.
"We are proud to partner with Airbus Defence and Space to bring Starlab to life. Our vision is to create the most accessible infrastructure in space to serve the scientific community," said Dylan Taylor, Chairman and CEO of Voyager Space. "This partnership is unique, in that it engages international partners in the Commercial Destinations Free-Flyer program. Working with Airbus, we will expand Starlab's ecosystem to serve the European Space Agency (ESA) and its member state space agencies to continue their microgravity research in LEO."
"This partnership with Voyager Space is the first step toward fielding the next generation of space stations to serve international astronauts. We are excited to support a project aimed at changing history," said Jean-Marc Nasr, Executive Vice President of Space Systems at Airbus Defence and Space. "This collaboration is an important step in making Starlab a reality, providing a foundation for long-lasting European and American leadership in space. Our team is looking forward to diving in on the technology and putting our best engineers to work."
Voyager and its operating company, Nanoracks, were awarded $160 million in funding from NASA in December 2021 to design Starlab, a successor to the aging International Space Station. It will contain the George Washington Carver Science Park, the first science park in space, where scientists and industry experts can share findings, collaborate, and use new technologies to advance both scientific and commercial endeavours.
If all goes according to plan, this means that several space stations could be simultaneously in orbit by the end of this decade. These will be the existing International Space Station (which is now likely to last until 2031), China's recently completed Tiangong, the Lunar Gateway in orbit around the Moon, and the Orbital Reef, in addition to Starlab.
---
• Follow us on Facebook
• Follow us on Instagram
• Join us on Reddit
• Follow us on Twitter
• Subscribe to us on YouTube
Comments »