17th April 2023
Apple will use 100% recycled cobalt in batteries by 2025
New innovations by tech giant Apple can pave the way to recycling of critically important metals in batteries, magnets, and circuit boards.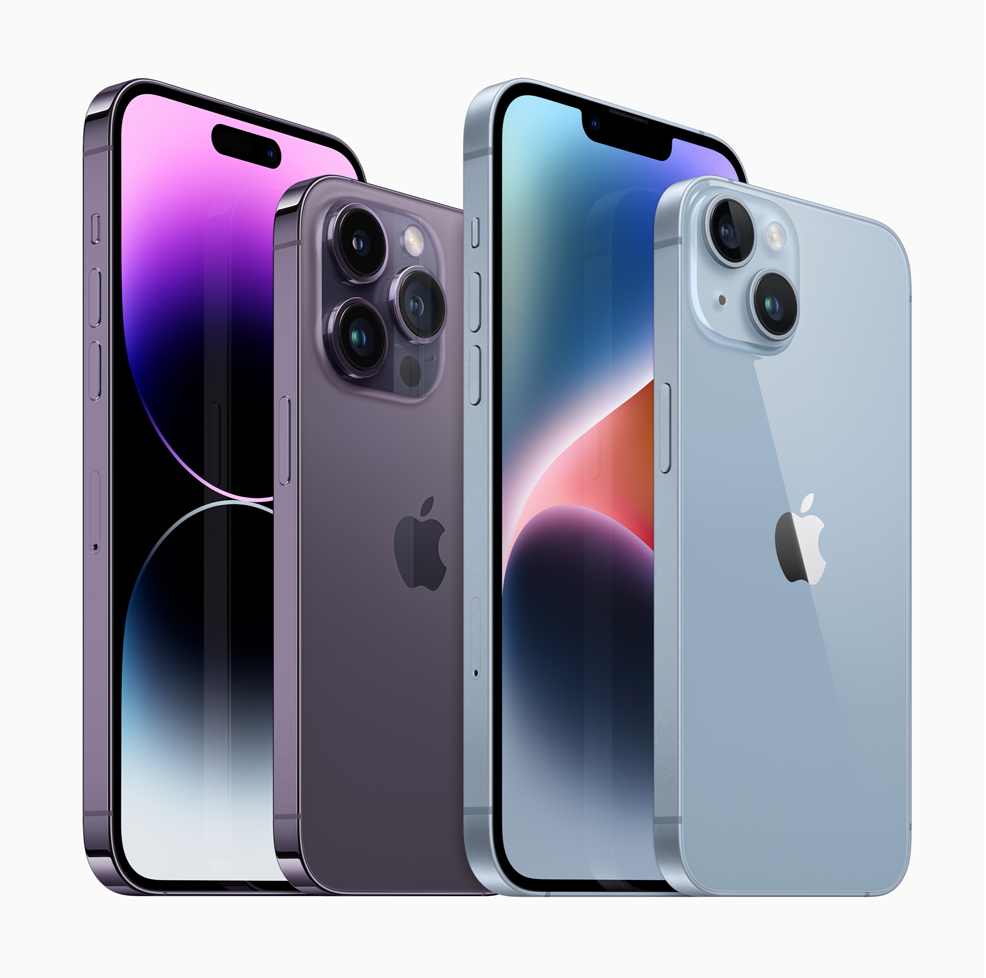 Apple has announced a major acceleration of its work to expand recycled materials across its products, including a new 2025 target to use 100% recycled cobalt in all Apple-designed batteries. Additionally, by 2025, magnets in Apple devices will use entirely recycled rare earth elements, and all Apple-designed printed circuit boards will use 100% recycled tin soldering and 100% recycled gold plating.
In 2022, the company significantly expanded its use of key recycled metals, and now sources two-thirds of all aluminium, three-quarters of all rare earths, and more than 95% of all tungsten in Apple products from recycled material. This rapid progress brings Apple closer to its aim to one day make all products with only recycled and renewable materials, and advances the company's 2030 goal to make every product carbon neutral.
"Every day, Apple is innovating to make technology that enriches people's lives, while protecting the planet we all share," said Tim Cook, Apple's CEO. "From the recycled materials in our products, to the clean energy that powers our operations, our environmental work is integral to everything we make and to who we are. So we'll keep pressing forward in the belief that great technology should be great for our users, and for the environment."
"Our ambition to one day use 100% recycled and renewable materials in our products works hand in hand with Apple 2030: our goal to achieve carbon neutral products by 2030," said Lisa Jackson, Apple's vice president of Environment, Policy, and Social Initiatives. "We're working toward both goals with urgency and advancing innovation across our entire industry in the process."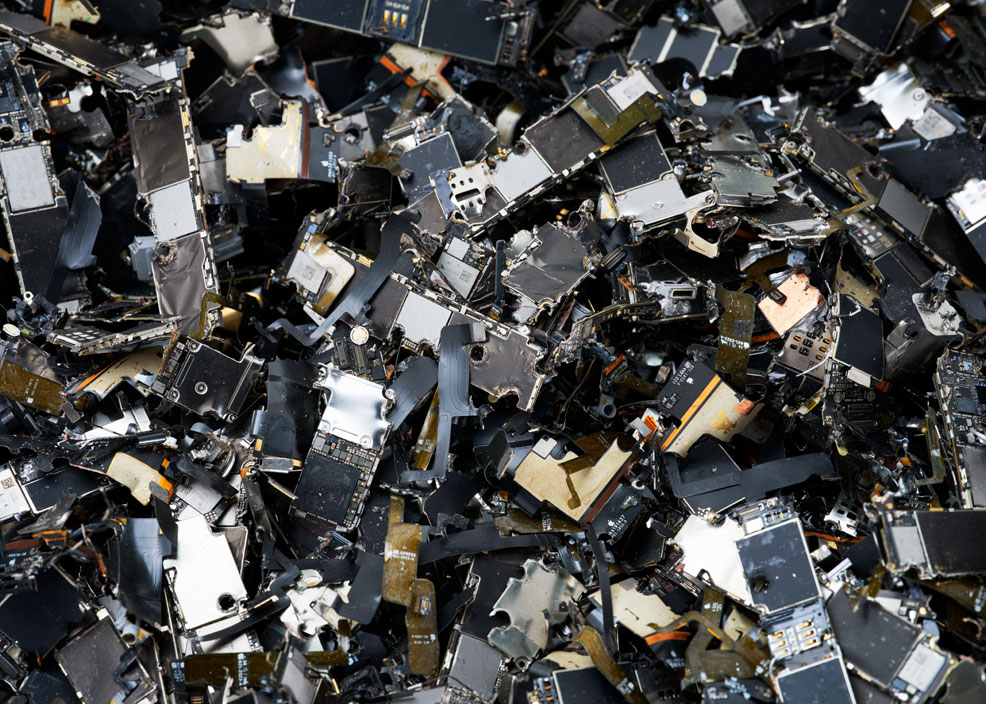 In 2021, 13% of all cobalt found in Apple products came from recycled material, rising to 25% in 2022. Cobalt is a critical material in the batteries used in most consumer electronics – enabling high energy density, while also meeting robust standards for longevity and safety. Apple-designed batteries found in the iPhone, iPad, Apple Watch, MacBook, and many other products represent a significant majority of the company's use of cobalt.
Apple's use of recycled rare earth elements (such as terbium, pictured below) has greatly increased too, from 45% in 2021 to 73% in 2022. Following their introduction in the Taptic Engine of the iPhone 11, Apple has expanded the use of these material across its devices, including in all magnets found in the latest iPhone, iPad, Apple Watch, MacBook, and Mac models. As magnets are by far Apple's largest use of rare earths, the new 2025 target means nearly all rare earths in Apple products will soon be 100% recycled.
In addition to cobalt, and rare earths, all Apple-designed printed circuit boards will use 100% certified recycled gold plating by 2025. This includes rigid boards, such as the main logic board, and flexible boards, like those connecting to cameras or buttons in the iPhone. Since pioneering an exclusively recycled supply chain for gold in plating of the main logic board for the iPhone 13, Apple has extended the material's use in additional components and products, including the wire of all cameras in the iPhone 14 line-up, and printed circuit boards of the iPad, Apple Watch, AirPods Pro, MacBook Pro, Mac mini and HomePod. Apple is also working to encourage a broader adoption of recycled gold for non-custom components across the electronics industry. By 2025, the company will also use 100% recycled tin soldering on all its printed rigid and flexible circuit boards.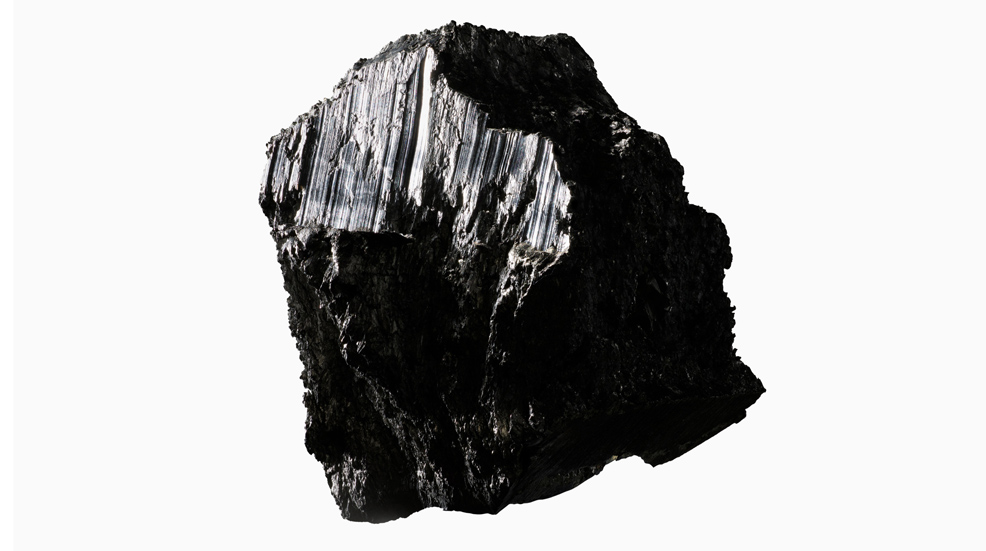 Terbium, a rare earth element. Credit: Apple
To make all this possible, Apple is working to pioneer innovative end-of-life disassembly and recycling systems, via partnerships with leading research institutions like the Material Recovery Lab in Austin, Texas. One example is an iPhone disassembly robot – Daisy, seen in the video below – which separates batteries from other components, and enables the recovery of cobalt, lithium, and other materials such as rare earth elements, which are often lost during traditional electronics recycling processes.
Yet another of Apple's 2025 commitments is to eliminate plastics from its packaging. The development of fibre alternatives for components like screen films, wraps, and foam cushioning has kept Apple on track toward this ambitious goal. The company has also developed a custom printer to introduce digital printing directly onto boxes, eliminating the need for most labels. And a new overprint varnish can replace the polypropylene plastic lamination found on boxes and packaging components.
Apple has also begun deploying overhead projector-based augmented reality (AR) systems to recycling partners. These can guide the disassembly of devices including MacBooks and iPads, by projecting video imagery directly onto a work surface.
As recycled and renewable materials can contribute to lowering each product's carbon footprint, enhanced recovery is also bringing Apple closer to its ambitious goal to be carbon neutral across its entire supply chain and the life cycle of every product by 2030.
Comments »
---
If you enjoyed this article, please consider sharing it: