12th September 2023
California moves forward with high-speed rail plans
California's transportation agency has announced a major step toward bringing high-speed rail services to the state, by approving a Request for Qualifications (RFQ) to industry. The nation's first 220 mph electrified trains could be in operation by 2030.
When it comes to high-speed rail – generally defined as lines built to handle speeds of around 250 km/h (155 mph) or faster – the United States lags behind much of the developed world. In Europe and Asia, countries like France, Germany, and Japan have operated high-speed rail networks for decades. Meanwhile, China has built the world's largest network, by far, practically from scratch in the space of 15 years, with speeds of up to 483 km/h (300 mph). These trains are not only connecting major cities but also providing a competitive and sustainable alternative to air travel.
As of today, America's fastest trains are barely able to reach the lower limit of what is considered high-speed rail internationally. The Amtrak Acela Express, running between Boston and Washington, D.C., can reach a top speed of 241 km/h (150 mph). It should also be noted that the Acela's average speed is much lower due to infrastructure limitations.
Plans for high-speed rail in California have been discussed publicly for over 40 years. During his first two terms (1975–1983), Governor Jerry Brown signed legislation into law for the study of such a rail system. In his 1992 run for Presidency of the United States he continued to show his support for it. In 1996, Governor Pete Wilson signed Senate Bill 1420, which established the California High-Speed Rail Authority (CHSRA) to develop and implement a high-speed rail system that would connect major cities and economic centres. In 2008, a majority of California voters approved Proposition 1A, authorising the state to issue nearly $10 billion in bonds to fund the CHSRA. Construction on part of the line began in January 2015, with a groundbreaking ceremony in Fresno.
But despite the initial optimism following the 2008 vote – and more than 30 active construction sites in the Central Valley – these plans have faced many challenges over the years. Legal battles, delays, and cost overruns frequently prompt questions about the feasibility and timeline.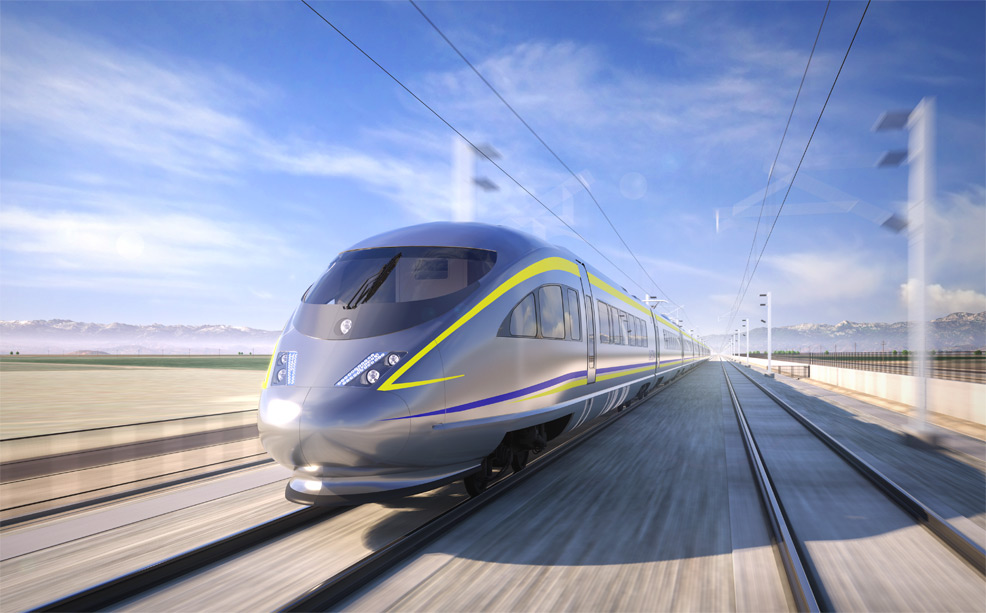 However, progress is finally in sight for this long-awaited project. The CHSRA's Board of Directors have now approved a Request for Qualifications (RFQ) to industry as the "first part of a two-step procurement process" to secure trains "capable of operating at 220 mph and tested up to 242 mph."
The Authority expects to receive applications from prospective trainset manufacturers in November 2023. It will then evaluate these, before releasing a shortlist of qualified teams, with a Request for Proposal delivered to each in Q1 2024.
If all goes according to plan, this procurement process will allow the CHSRA to acquire six high-speed trainsets. Two prototypes delivered in 2028 would support static/dynamic testing and trial running, with an additional four trainsets entering commercial service by the end of 2030. The latter, becoming the United States' first 220 mph electrified high-speed trainsets, would enable revenue operations on the 171-mile Merced to Bakersfield section.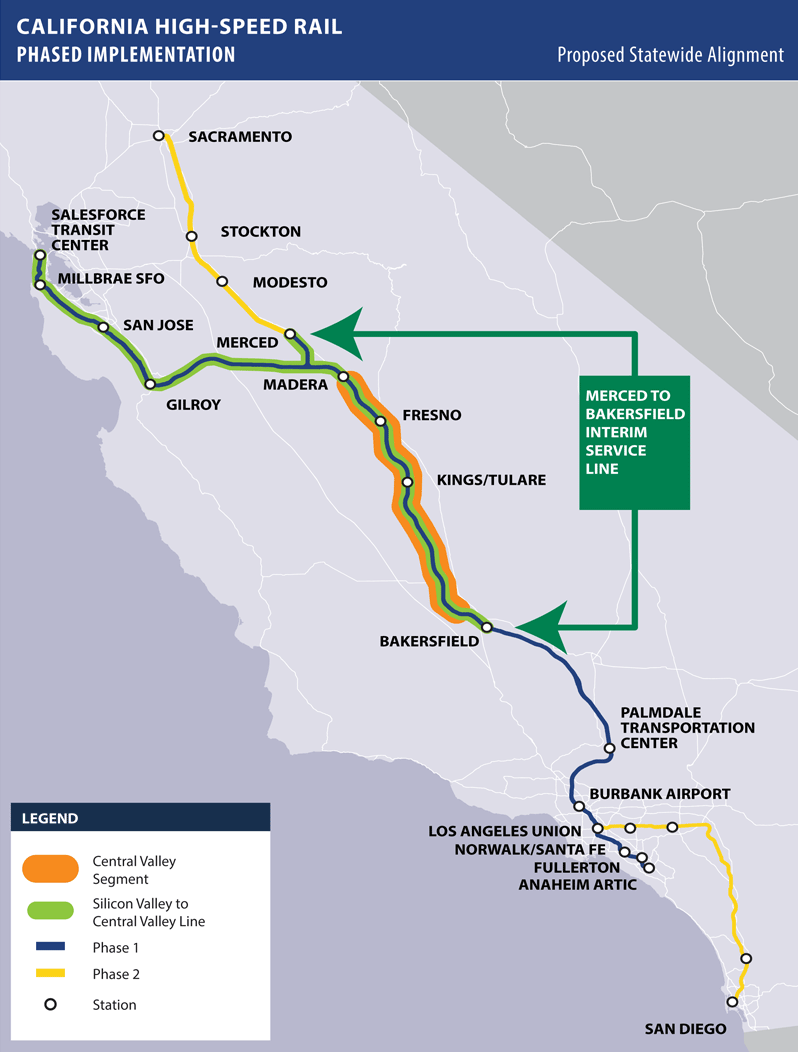 "Our action today allows us to deliver on our commitment to meet our federal grant timelines to start testing," said Board Chair Tom Richards. "This is an important milestone for us to deliver high-speed rail service in the Central Valley and eventually into Northern and Southern California."
"These trainsets ensure that we are procuring the latest generation of high-speed trains for this first-in-the-nation project," said Brian Kelly, CEO of the Authority. "We look forward to working with members of the industry as we strive to develop a market for high-speed trains in the United States."
As well as their design, manufacturing, testing, and commissioning, the contract is likely to include maintenance of each trainset for 30 years. It will also require the contractor's involvement in new facilities, track, systems, and stations.
Extending this initial portion of the line to connect the northern and southern metropolitan segments is dependent on future funding, so their timing is uncertain. But ultimately, the plan is for direct, high-speed rail routes from San Francisco and Sacramento, through the Central Valley, down to Los Angeles, all the way to San Diego. While a typical car journey between San Francisco and Los Angeles would take about six or seven hours, going by high-speed rail could take less than two hours and 40 minutes.
Over a 50-year period (from the start of operations through 2080), the network is forecast to reduce auto travel on the state's highways and roads by more than 400 billion miles, enabling a significant reduction in air pollution and carbon emissions for the region. Other benefits would include the creation of 450,000 permanent jobs through the new commuters using the system.
Separate to this, California is also looking to begin construction on Brightline West, a privately run high-speed rail route with speeds of 186 mph (300 km/h) between the LA metro area and Las Vegas. That project could enable passenger operations in time for the 2028 Summer Olympics in Los Angeles.
Comments »
---
If you enjoyed this article, please consider sharing it: