20th October 2023
UK food shortages may trigger civil unrest
A study by the University of York predicts civil unrest in the UK in the coming decades, due to food shortages caused by extreme weather and a range of other factors.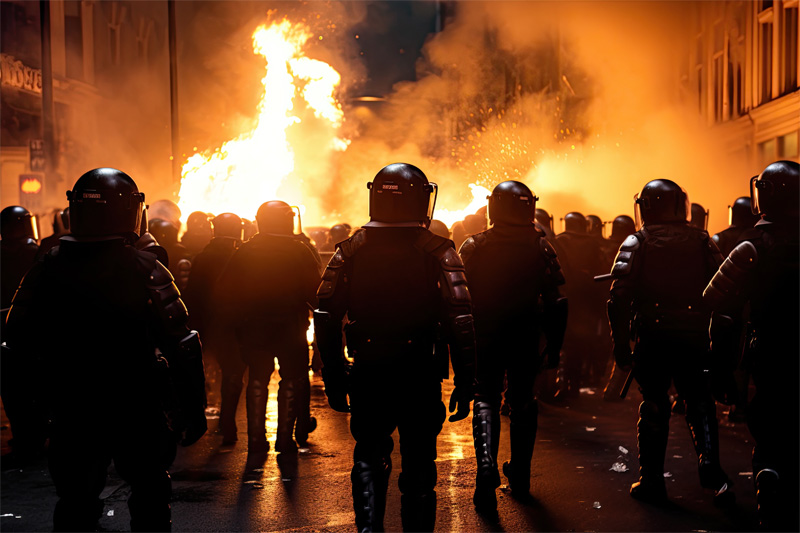 Food shortages caused by extreme weather could lead to civil unrest in the United Kingdom (UK), according to a new study which has surveyed some of the country's leading experts on food security. Inadequate supplies of the most popular carbohydrates – such as wheat, bread, pasta, and cereal – are most likely to trigger such turmoil, according to the experts, whose work spans academia, policy, charities, and business.
The new analysis of frailties within the UK's food system has been led by researchers from the University of York and Anglia Ruskin University, and is published this month in the journal Sustainability.
In the study, civil unrest is defined as:
"[...] violent injury of more than 30,000 people in one year, due to e.g. violent looting, strikes, demonstrations, or crime including hate crime (i.e. roughly one in 2,000 people are injured, which is 10 times greater than the number of injuries in the London riots of 2011)."
Just over 40% of the food experts surveyed believe that civil unrest in the UK is either possible (38%) or more likely than not (3%) in the next 10 years. However, this increased to nearly 80% believing civil unrest is either possible (45%), more likely than not (24%), or very likely (10%) in the next 50 years.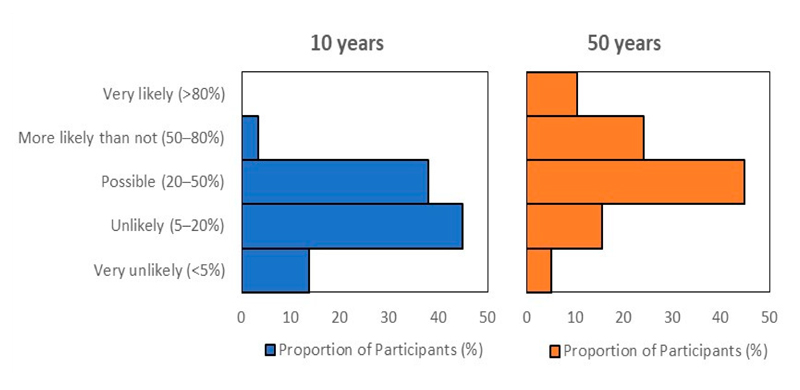 The participants were then asked, if disruption to the food system was to cause the unrest, was it likely to be due to not enough food being available overall, or problems with food distribution, preventing it getting to the right places and creating isolated pockets of hunger. They were asked to consider both questions over the two time frames, 10 and 50 years.
The results show that 80% of experts believe that logistical distribution issues leading to shortages are the most likely food-related cause of civil unrest in the next 10 years. But, considered over a 50-year horizon, they said catastrophic failure resulting in insufficient food to feed the UK population, rather than distribution problems, would be the most likely cause.
The 58 experts were then asked to rank the possible causes of food shortages, and the foods most likely to provoke civil unrest. Wheat, bread, pasta, and cereal are thought to be the types of food most likely to lead to unrest, while extreme weather – including storm surges, flooding, snow and drought – was chosen as the most likely cause of food shortages and food distribution issues, over both 10-year and 50-year time frames.
However, rather than one single driver (extreme weather), they said a combination of factors – including ecological collapse, trade restrictions, a financial crash, rogue AI, a new pandemic, and animal or plant pathogens – was most likely.
Currently just under 50% of the UK's food is imported including 80% of fruit, 50% of vegetables, and 20% of beef and poultry, while the UK is almost completely self-sufficient for wheat, barley, lamb, and potatoes. Around 85% of food imports arrive via boat, and once in the UK, 98% of all food is transported by road.
The researchers' aim is to highlight the potential vulnerability of this food system and the importance of developing plans to prepare and respond to these risks. They say the food system has been optimised for efficiency, rather than resilience, and faces major challenges in the future – not just from climate change, but a combination of factors that increase the level of risk.
"COVID-19, Brexit, and the cost-of-living crisis have shown the UK is already exposed to certain risks," said Professor Sarah Bridle, Chair of Food, Climate and Society at the University of York. "The food system faces significant challenges. We are experiencing an increasing number of extreme weather events, many driven by climate change. It is entirely possible that in the coming decades, extreme weather will cause major crop yield failures, across multiple breadbaskets. We need a food system designed not just for optimal efficiency, but also for resilience."
Professor Aled Jones, Director of the Global Sustainability Institute at Anglia Ruskin University, and also lead author, said: "By mapping out the potential risks, and their possible causes, we hope this report will assist with the preparations needed to avoid a UK food system catastrophe.
"Government agencies, as well as business, must explore and fund options to increase the resilience of the food system – including ecosystem restoration and management, storage and distribution, working conditions, sustainable farming practices, consumer engagement, as well as tackling food poverty and mitigating climate change. The COVID pandemic saw major disruption to food distribution and consumption, from which lessons need to be learnt."
Sue Newton, GB Food & Beverage Leader at WTW, said: "In an increasingly connected world, it has never been more important for businesses to think beyond single risks and solutions. Governments and businesses need to be ready for multiple scenarios, reactive when the exact situation doesn't unfold as scripted, and aware of the art of the possible. This research supports organisations in understanding the various pathways that might unfold to feed into their risk planning, and build resilience by identifying needs to support prevention, preparedness, response and recovery planning."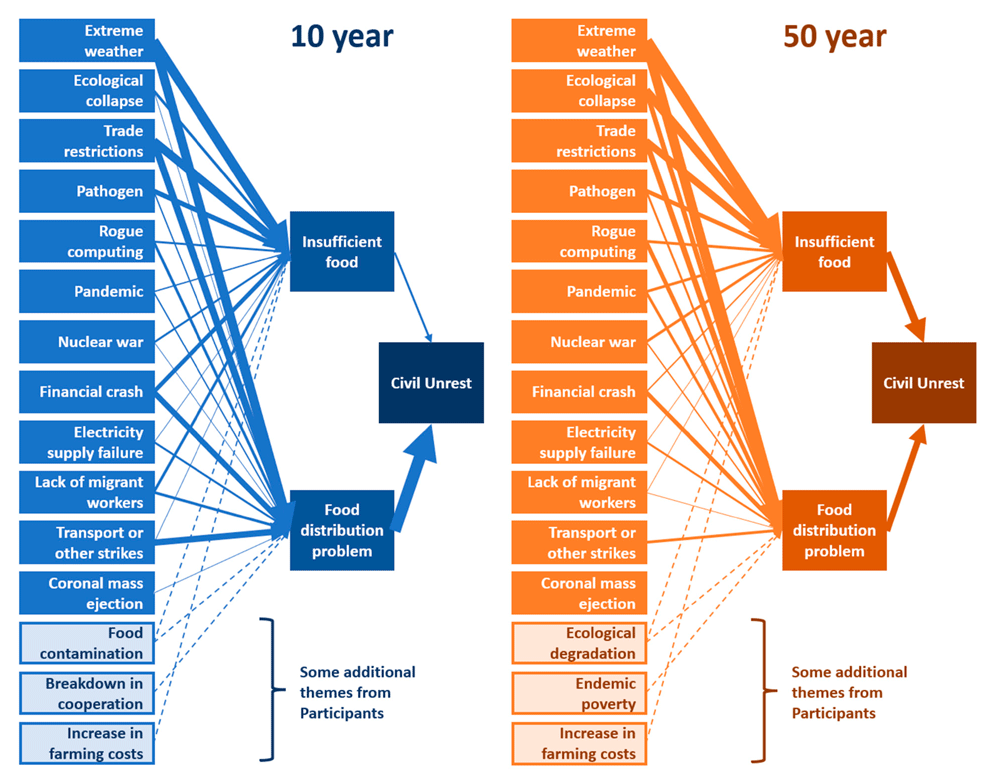 Comments »
---
If you enjoyed this article, please consider sharing it: