2000
The world celebrates the turn of the millenium
The year 2000 was the first year of the 2000s decade. Popular culture holds the year 2000 as the first year of the 21st century and 3rd millennium, due to a tendency to group the years according to decimal values, as if year zero were counted. According to the Gregorian calendar, this distinction falls to the year 2001, because the 1st century was retroactively said to start with year AD 1. Since the calendar has no year zero, its first millennium spans from years 1 to 1000, inclusively, its second millennium from years 1001 to 2000 and its third from 2001 to 3000.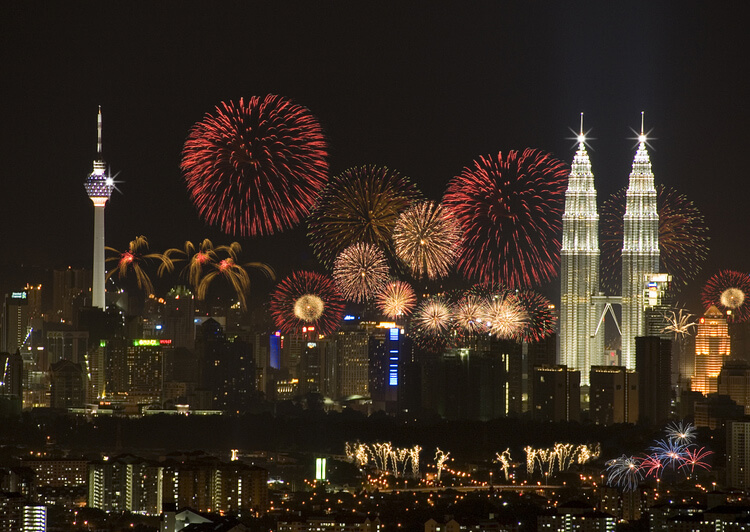 The Pyrenean Ibex goes extinct
One of two subspecies of Spanish Ibex, the Pyrenean Ibex once ranged across the Pyrenees in France and Spain and the surrounding area, including the Basque Country, Navarre, north Aragon and north Catalonia. A few hundred years ago they were numerous, but by 1900 their numbers had fallen to less than 100. After 1910, their numbers never rose above 40.
The last natural Pyrenean Ibex, a female named Celia, was found dead on 6th January 2000, next to a fallen tree. Although her cause of death is known, the reason for the extinction of the subspecies as a whole is a mystery. Hypotheses include the inability to compete with other species for food, infections and diseases, and poaching.
In January 2009, the Pyrenean Ibex became the first taxon ever to become "un-extinct", for roughly seven minutes, when a cloned female was born alive, before dying from lung defects.*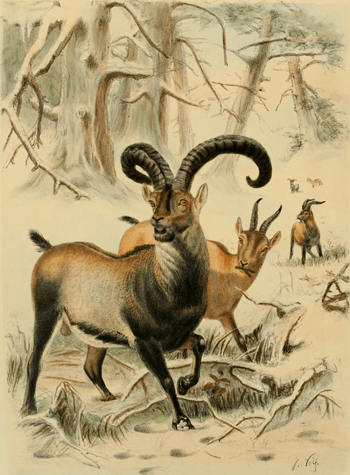 The dot-com bubble bursts
The dot-com bubble was a speculative bubble covering roughly 1998–2000, during which stock markets in industrialised nations saw their equity value rise sharply from growth in the more recent Internet sector and related technology fields.
A combination of rapidly increasing stock prices, market confidence that the companies would turn future profits, individual speculation in stocks, and widely available venture capital created an environment in which many investors were willing to overlook traditional metrics in favor of confidence in technological advancements.
It climaxed on 10th March 2000, with the NASDAQ peaking at 5132. This was followed by a spectacular crash, with huge numbers of startups going bust. Between 2000 and 2002, more than $5 trillion was wiped off the market value of technology companies.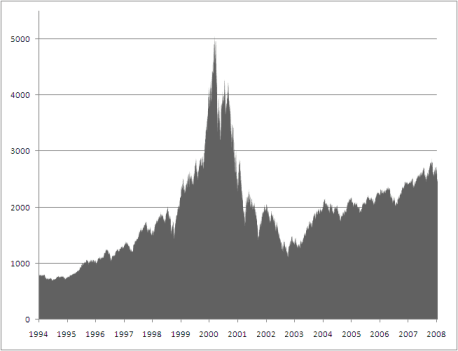 Vladimir Putin is elected president of Russia
Vladimir Putin rose to the presidency after the unexpected resignation of Boris Yeltsin. He continued through with many of his same policies. Putin began his presidency with an aggressive legal reform of the Russian government. Among his first actions was to group the 89 federal subjects (states of the Russian Federation) into seven federal districts, each directly reporting to his office in order to facilitate his administration.
Overall, Putin worked to reorganise the government in a stricter and more vertically structured manner. From this, he began to focus on domestic change, beginning with the refinement of criminal, tax, and land law. He addressed some of the more serious demographic trends in Russia - including its high death rate, cyclical poverty and housing issues. During his two terms, Russia made huge gains in purchasing power, saw GDP increase six-fold and experienced rapid increases in industry and investment, by 76% and 125% respectively. Poverty dropped by 16%, and a flat tax rate was introduced.
Between 2000 and 2008, oil and natural gas more than doubled their share of GDP. Despite these economic gains, inflation remained a problem, while the gap between rich and poor continued to widen.
In 2006, Russia hosted the G8 Summit for the first time since it joined the forum in 1997. Throughout his presidency, Putin maintained a cool relationship with the West, though often criticised foreign countries and their affairs, notably the U.S. invasion of Iraq.
Putin himself was criticised for suppression of the media and his borderline fascist policies. After his reelection, accusations were made that he suppressed other political factions and reduced pluralism in Russian society. Many in the West saw him as anti-democratic.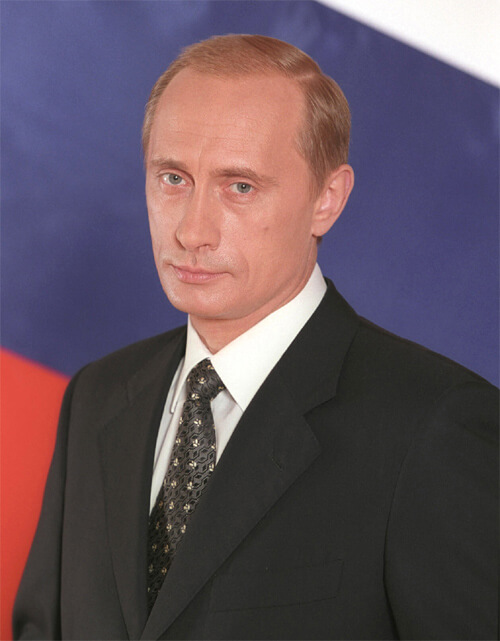 Credit: www.kremlin.ru

Euro 2000 is hosted by Belgium and the Netherlands
Consisting of 31 matches played between 16 teams, this was the first UEFA European football championship to be hosted by two countries. France defeated Italy 2-1 in the final, becoming the tournament's eleventh victor.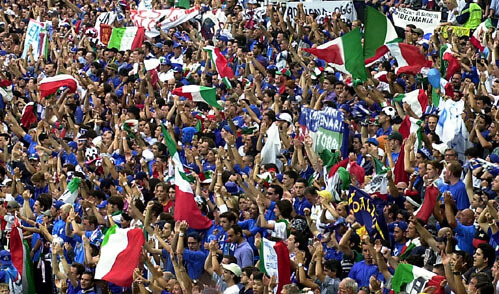 Credit: Presidenza della Repubblica

Concorde crashes in France, killing 113 people
Air France Flight 4590 was a Concorde flight from Charles de Gaulle International Airport near Paris, France, travelling to JFK International Airport in New York City.
On 25 July 2000 it crashed in Gonesse, France, killing all one hundred passengers and nine crew on board the flight, as well as four people on the ground.
As a result of this crash - together with the economic effects of 9/11 and other factors - the iconic aircraft was retired in 2003.

Personal home computers break the 1 gigahertz barrier
During 2000, clock speeds were undergoing their biggest ever rate of increase.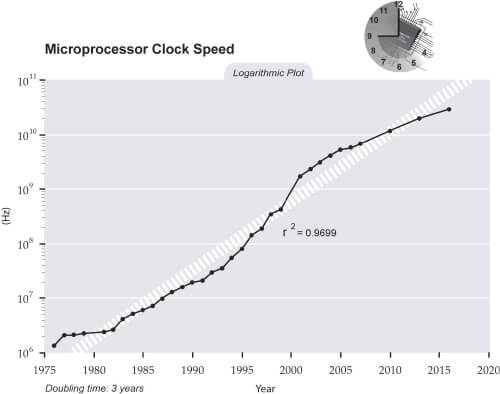 Sydney hosts the Olympic Games
This was the second time the Olympics were held in the Southern Hemisphere, the first being in Melbourne in 1956.


© David Iliff | Dreamstime.com
---

2001
Wikipedia is launched
Wikipedia is a free, web-based, collaborative, multilingual encyclopedia project. Launched on the 15th January 2001, it went on to become the largest and by far the most popular general reference work on the Internet. By 2011, more than 18 million articles (3.7 million in English) had been written by volunteers from around the world.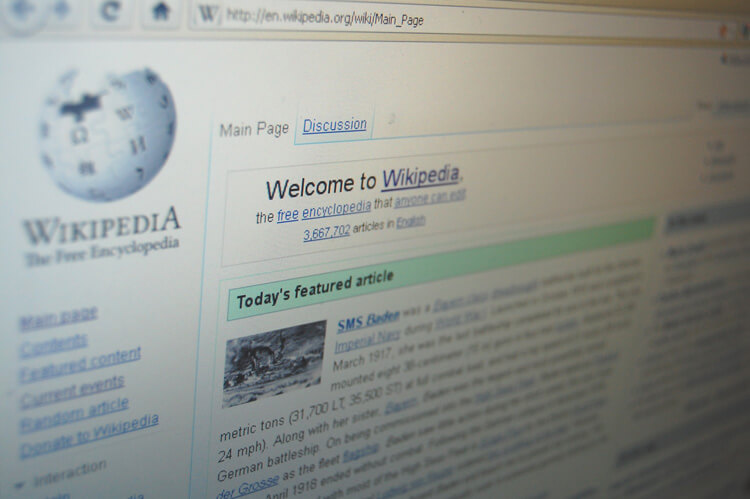 George Bush is sworn in as the 43rd President of the United States
Following a controversial election result, Bush was sworn in as president on 20th January 2001. Though he originally outlined an ambitious domestic agenda, his priorities were significantly altered following the terrorist attacks of the same year. Wars were waged in Afghanistan and later Iraq while significant debates regarding immigration, healthcare, Social Security, economic policy, and treatment of terrorist detainees took place within the US.
Over an eight year period, Bush's once-high approval ratings steadily declined throughout his Presidency, while his disapproval numbers increased significantly over the same time frame. During 2007, the United States entered into its longest post-World War II recession and the administration responded by enacting multiple stimulus packages.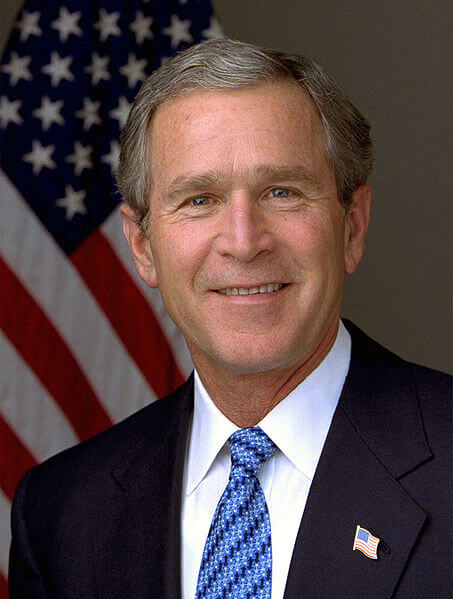 Space station Mir is deorbited
The predecessor to the International Space Station, the Russian-controlled Mir had been in orbit since 1986. In that time, it had hosted astronauts and cosmonauts from twelve different countries. The last crew left in 1999 and, despite attempts by private companies to purchase it, the aging space station was deemed unsalvageable. It was ditched in the Pacific Ocean near Fiji, with a few large pieces later retrieved.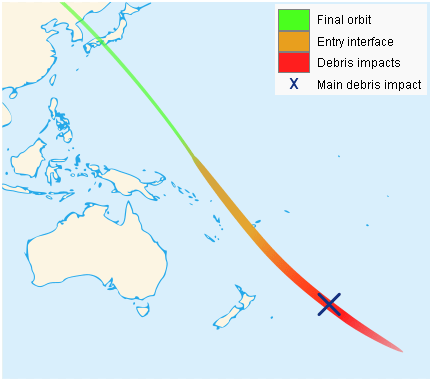 The world's first space tourist
American engineer and multimillionaire Dennis Tito became the world's first space tourist in 2001. He spent nearly eight days on the International Space Station, Soyuz TM-32 and Soyuz TM-31, orbiting Earth a total of 128 times.
Tito performed several scientific experiments that he said would be useful for his company and business. Tito paid a reported $20 million for his trip, through an arrangement with space tourism company Space Adventures Ltd.

Credit: NASA

A devastating terrorist attack leaves 3,000 dead in America
On September 11th, 2001, a series of coordinated suicide attacks took place in the United States. On that morning, 19 al-Qaeda terrorists hijacked four commercial airliners. The hijackers intentionally crashed two of the airliners into the Twin Towers of the World Trade Center in New York, killing everyone on board, along with many others working in the buildings.
Both towers - two of the tallest in the world at the time - collapsed within two hours, destroying nearby buildings and heavily damaging others. The hijackers crashed a third airliner into the Pentagon, just outside Washington, D.C. The fourth plane crashed into a field near Shanksville in rural Pennsylvania, after some of its passengers and crew attempted to retake control of the plane, which the hijackers had redirected toward Washington, D.C. There were no survivors from any of the flights.
2,973 victims and the 19 hijackers died as a result of the attacks. The overwhelming majority of casualties were civilians, including nationals of over 90 countries. In addition, the death of at least one person from lung disease was ruled by a medical examiner to be a result of exposure to dust from the World Trade Center's collapse.
Some American stock exchanges stayed closed for the rest of the week following the attack, and posted enormous losses upon reopening, especially in the airline and insurance industries. The destruction of billions of dollars' worth of office space caused serious damage to the economy of Lower Manhattan.
The United States responded to the attacks by launching a "War on Terrorism" - invading Afghanistan to depose the Taliban, who had harbored al-Qaeda terrorists, and enacting the USA PATRIOT Act. Many other countries also strengthened their anti-terrorism legislation and greatly expanded law enforcement powers.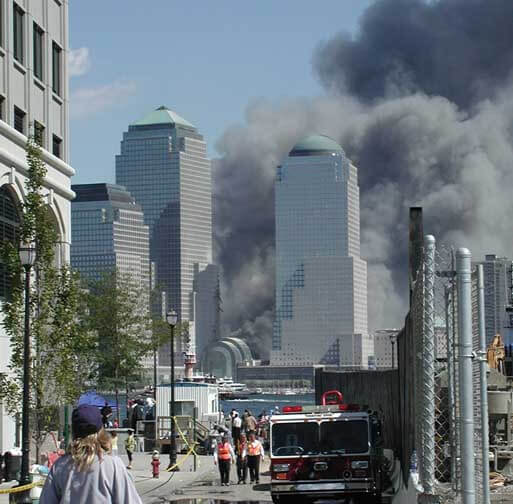 Apple launches the iPod
iPod was a new line of portable media players designed and marketed by Apple. The first generation was launched on 10th November 2001. With its user-friendly interface and gigabytes of storage capacity, the iPod went on to become phenomenally successful. The introduction of the iTunes store, with millions of songs available to download, substantially boosted Apple's fortunes.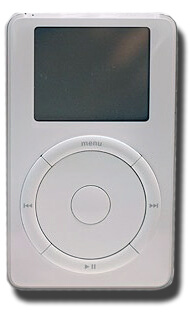 Credit: Rjcflyer@aol.com
---

2002
The Euro enters circulation

The euro was established by the provisions in the Maastricht Treaty of 1992. To participate in the currency, Member States were required to meet strict criteria, such as a budget deficit of less than 3% of GDP, a debt ratio of less than 60% of GDP, low inflation, and interest rates close to the EU average.
The euro was introduced to world financial markets as an accounting currency on 1 January 1999, with Euro coins and banknotes entering circulation on 1 January 2002. The euro became the second largest reserve currency and the second most traded currency in the world after the U.S. dollar.
The euro is the sole currency of 17 EU Member States: Austria, Belgium, Cyprus, Estonia, Finland, France, Germany, Greece, Ireland, Italy, Luxembourg, Malta, the Netherlands, Portugal, Slovakia, Slovenia and Spain. These countries comprise the "eurozone"; some 326 million people in total.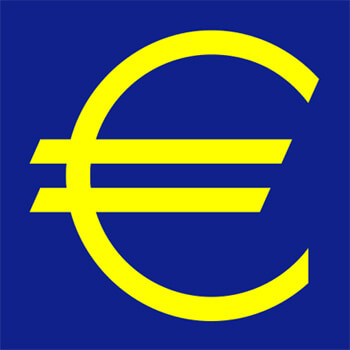 Apple introduces the iMac G4

The iMac G4 was produced by Apple from the beginning of 2002 to mid 2004. It replaced the aging iMac G3.
This computer featured a radical new design, with a 15-inch LCD screen mounted on an adjustable arm above a hemisphere containing a full-size, tray-loading optical drive. CPU speeds ranged from 700 Mhz to 1.25 Ghz.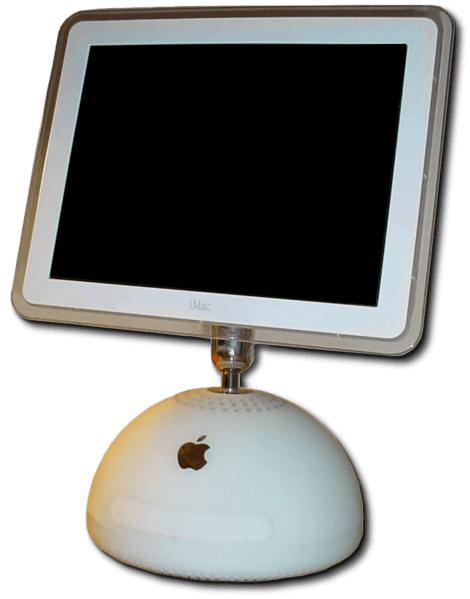 The world's first cyborg

In 2002, cybernetics professor Kevin Warwick at the University of Reading, UK, achieved a major breakthrough in the field of brain-computer interfaces. The landmark project consisted of two experiments, both carried out by Professor Warwick himself.
The first involved an array of around one hundred electrodes, implanted into his arm. These were able to connect directly with his central nervous system and propagate an electrical signal outside of his body. Using this method, Professor Warwick successfully manipulated a robotic hand, using nothing but nerve impulses. Further experiments included long distance control via the Internet, as well as the control of a powered wheelchair.
The second stage of the project was direct, artificial connectivity between two humans. This too was successfully demonstrated. Using the Internet as the go-between, signals were sent between him and his wife. Although the effects were minimal, it was the first time that nerve signals had been sent artificially between two humans.*
After the experiment, it was proven that the implanted interfaces left minimal damage to tissue.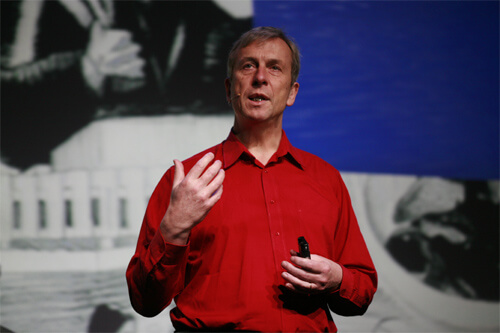 Credit: Robert Skoble
The dwarf planet Quaoar is discovered

Quaoar is a binary, trans-Neptunian object and dwarf planet. It was discovered on 4th June 2002 by astronomers at the California Institute of Technology. It orbits at 43 astronomical units (6.4×109 km; 4.0×109 mi) from the Sun, with an orbital period of 286 years. It has a single tiny moon called Weywot.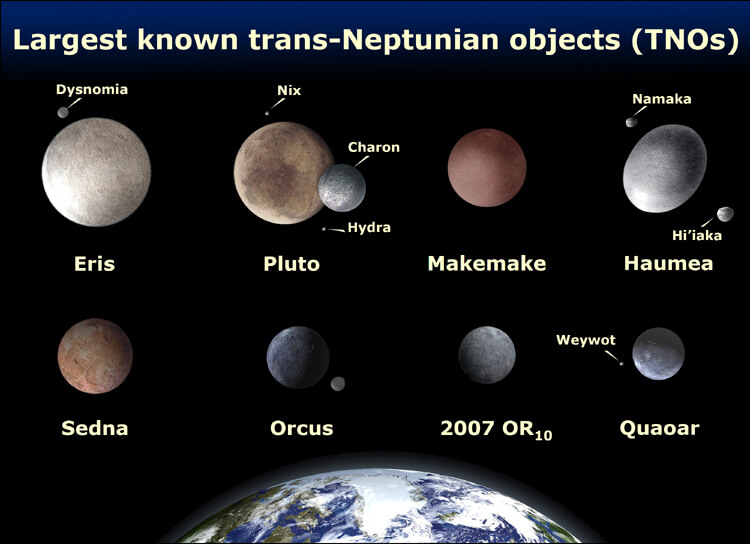 The deadliest act of terrorism in the history of Indonesia

The 2002 Bali bombings occurred on 12 October 2002 in the tourist district of Kuta on the Indonesian island of Bali. The attack was the deadliest act of terrorism in the history of Indonesia, killing 202 people, 152 of whom were foreign nationals (including 88 Australians), and 38 Indonesian citizens. A further 240 people were injured.
The attack involved the detonation of three bombs: a backpack-mounted device carried by a suicide bomber; a large car bomb, both of which were detonated in or near popular nightclubs in Kuta; and a third much smaller device detonated outside the United States consulate in Denpasar, causing only minor damage.
Various members of Jemaah Islamiyah, a violent Islamist group, were convicted in relation to the bombings, including three individuals who were sentenced to death.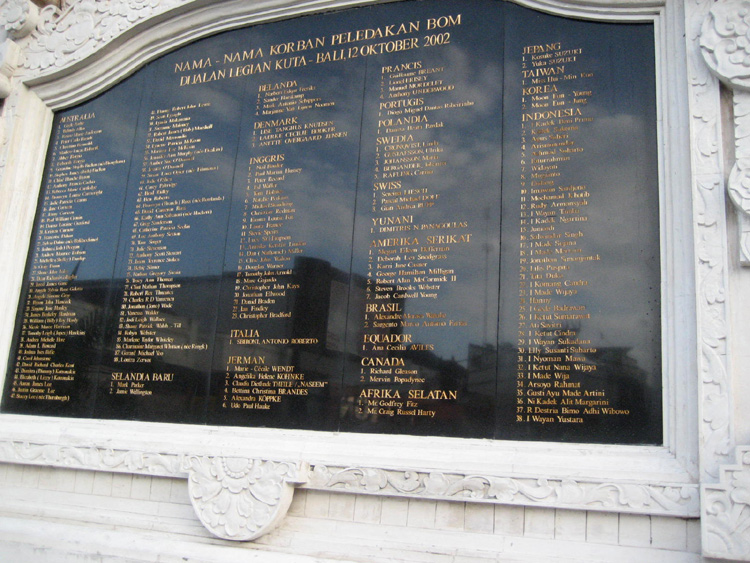 2003
Space Shuttle Columbia disaster

At the conclusion of the STS-107 mission, the Space Shuttle Columbia disintegrated during reentry over Texas, killing all 7 astronauts onboard.
The loss of Columbia was a result of damage sustained during launch, when a piece of foam insulation the size of a small briefcase broke off the Space Shuttle external tank (the main propellant tank) under the aerodynamic forces of launch. The debris struck the leading edge of the left wing, damaging the Shuttle's thermal protection system, which was unable to protect it from heat generated by the atmospheric re-entry.
The invasion of Iraq

The invasion of Iraq was led by the United States, alongside the United Kingdom and smaller contingents from other countries. The initial invasion phase lasted from 20th March to 1st May and involved troops from the US (248,000), UK (45,000), Australia (2,000) and Poland (194). 36 other countries were involved in its aftermath.
According to then President of the United States, George W. Bush and then Prime Minister of the United Kingdom, Tony Blair, the reasons for the invasion were "to disarm Iraq of weapons of mass destruction (WMD), to end Saddam Hussein's support for terrorism, and to free the Iraqi people." According to Blair, the trigger was Iraq's failure to take a "final opportunity" to disarm itself of nuclear, chemical, and biological weapons that US and British officials called an immediate and intolerable threat to world peace.
Although some remnants of pre-1991 production were found after the end of the war, US government spokespeople confirmed that these were not the weapons for which the US went to war. In 2005, the Central Intelligence Agency released a report saying that no weapons of mass destruction had been found in Iraq.
In December 2007, the Iraqi government reported that there were 5 million orphans in Iraq - nearly half of the country's children. According to the UN, Iraq's health had deteriorated to a level not seen since the 1950s. Malnutrition rates had risen from 19% before the US-led invasion to a national average of 28% four years later. Some 60-70% of Iraqi children were suffering from psychological problems. 68% of Iraqis had no access to safe drinking water. A cholera outbreak in northern Iraq was thought to be the result of poor water quality. As many as half of Iraqi doctors left the country between 2003 and 2007.
By 2010, the lowest credible estimate of civilian casualties in both Iraq and Afghanistan was around 850,000 - about 283 times as many than were killed in the attacks of 9/11. Put another way: over 121 times as many people had been killed in these wars and occupations than in all terrorist attacks in the world from 1993-2004, according to data compiled by the US State Department.
Throughout the entire Iraq War and occupation there were countless human rights abuses.
The financial cost of the war had been more than $845 billion to the US, with the total cost to the US economy estimated at $3 trillion.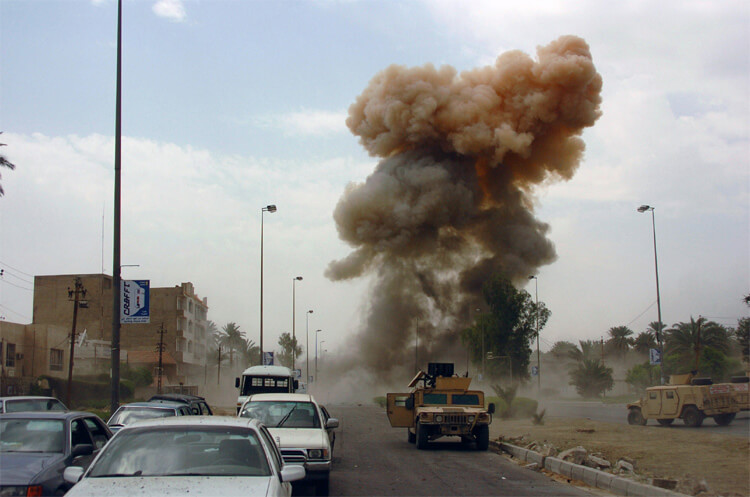 The Human Genome Project is completed

The Human Genome Project was an international scientific research project with a primary goal to determine the sequence of chemical base pairs which make up DNA and to map the 25,000 genes of the human genome from both a physical and functional standpoint.
It began in 1990. Halfway through the project, critics pointed out that given the speed at which the genome could then be scanned, it would take thousands of years to finish.
However, a working draft of the genome was released in 2000 and a complete one in 2003. This was made possible thanks to exponential progress - like many areas of science, information on the base pairs was actually doubling every year and required only a few more doublings to reach 100%.
The project brings enormous long term benefits to the world of science and medicine. Knowledge of the effects of variation of DNA among individuals can revolutionise the ways to diagnose, treat and prevent a number of diseases that affect human beings, in addition to providing clues to the understanding of biology as a whole.
Record heatwaves kill tens of thousands in Europe

The 2003 European heat wave was one of the hottest summers ever recorded in Europe. It led to a health crisis in several countries and combined with drought to create a crop shortfall. Seven days with temperatures of more than 40°C (104 °F) were recorded in France. More than 37,000 died as a result, mostly the elderly.
Heatwaves of this kind will become an annual occurence by 2080.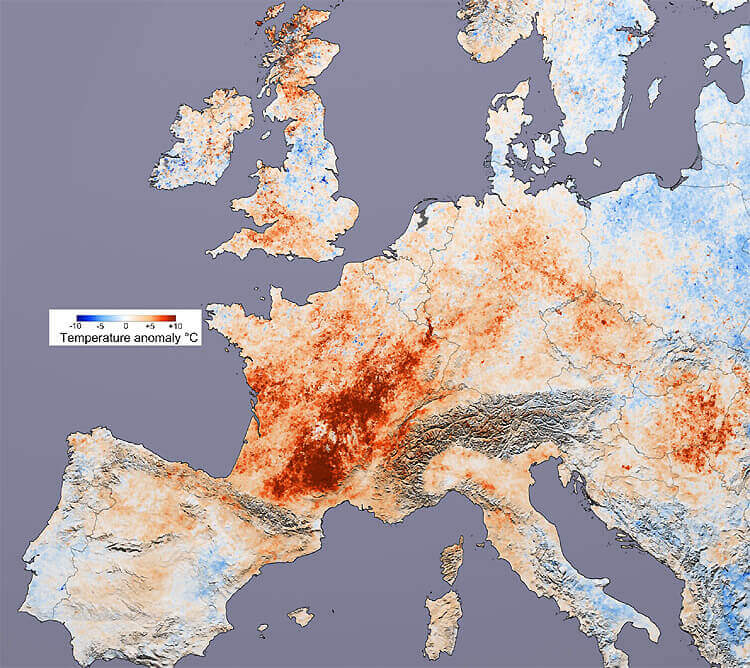 Above: 2003 heatwave temperature variations in comparison to normal temperatures in Europe.
MySpace is launched

MySpace was launched in this year and quickly became one of the most popular social networking sites on the web. In 2006, the 100 millionth account was created. However, it was overtaken by its main competitor - Facebook - during April 2008, based on monthly unique visitors.
China launches its first manned space mission

On 15th October 2003, China successfully placed its manned "Shenzhou 5" spacecraft into orbit. This followed four previous missions, of which three were unmanned and one carried animals. The capsule carried a single astronaut, Yang Liwei. It was launched from the Jiuquan Satellite Launch Center in the Gobi Desert, using a Long March 2F rocket booster.
Shenzhou 5 was made up of three components: a service module, orbital module and re-entry module. The orbital module spent 21 hours above the Earth, reaching a maximum height of 336 km (209 mi). It contained various experimental equipment and was left in space, along with the service module. The re-entry component returned to Earth after orbiting the planet 14 times.
With this mission, China became only the third country in the world to have independently put humans into space. Following the program's success, two more manned missions were launched - Shenzhou 6 in 2005, and Shenzhou 7 in 2008. However, China still received some criticism for its expensive space program, with some saying the money could have been better spent elsewhere.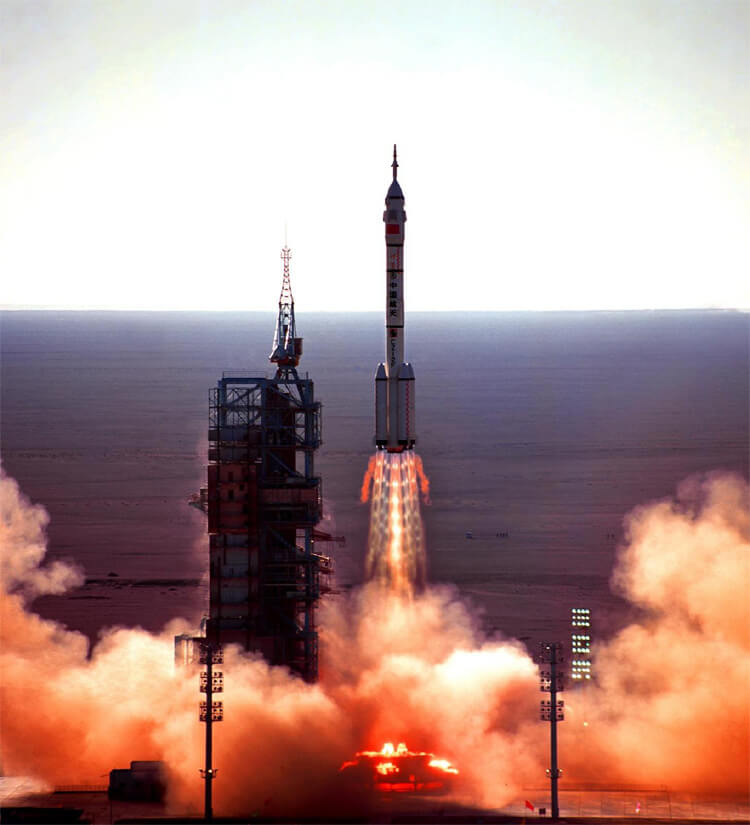 ---

2004
The emergence of Web 2.0

This year onwards saw the emergence of Web 2.0 - the next incarnation of the Internet. Up until recently, it had been primarily a tool used to publish material for public consumption. This could be defined as Web 1.0 and was simply a one-way street.
Web 2.0, however, is far more powerful and versatile. It marks a transition from pure consumption by users to active participation. A host of new features and services are flourishing at this time. These include a focus on user-orientated design, information sharing and collaboration. The Internet is becoming a method of peer review - as well as a new template for social media.
User-generated content is becoming widespread during this time, with the average person finding it much easier to participate in what is becoming a true world wide web. Some hallmarks of Web 2.0 include the emergence of blogs, wikis, video sharing, hosted services, web applications and social networking. Indeed, the changes occurring in cyberspace at this time are setting the stage for what could be called the first collective intelligence. Broadband is also becoming cheaper and more widely available during this time, surpassing the number of dialup connections in some countries.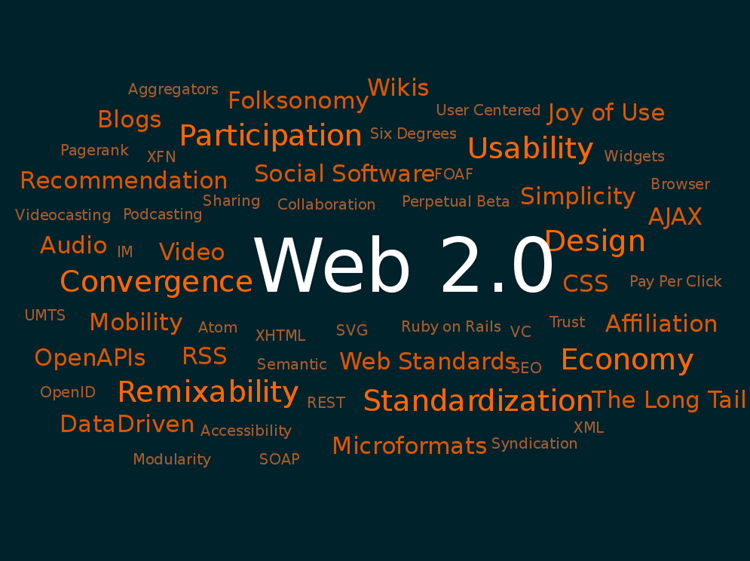 Credit: Markus Angermeier/Luca Cremonini
The first recorded hurricane in the South Atlantic

This hurricane, known as Cyclone Catarina, formed off the coast of Brazil in mid-March and began to move toward the coast. Despite being a relatively low-level category one hurricane, the people in this region had never experienced such a storm in all of recorded history.
Upon making landfall, Catarina damaged or destroyed over 40,000 homes and dealt huge damage to the rice and banana crops in the area. Three people were confirmed dead. The overall damage amounted to some $350 million.
Scientists debated over the cause of such a rare formation, many attributing it to climate change. Although the hurricane was never officially declared a result of global warming, the consensus stated that it was the product of highly unusual warm currents in the South Atlantic - an ominous sign.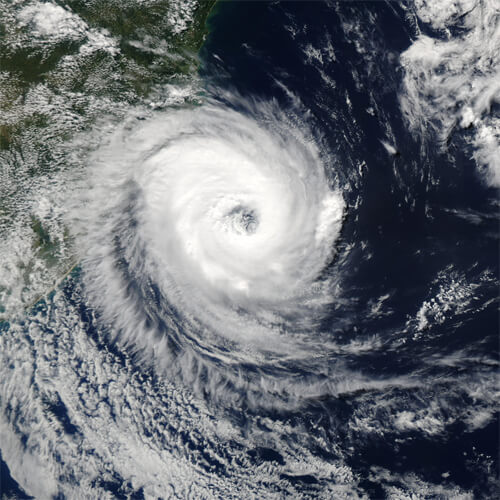 Credit: NASA
George W. Bush is re-elected

The US presidential election of 2004 was the United States' 55th quadrennial presidential election. It was held on Tuesday, November 2, 2004. Republican Party candidate and incumbent President George W. Bush defeated Democratic Party candidate John Kerry, the then-junior U.S. Senator from Massachusetts. Foreign policy was the dominant theme throughout the election campaign, particularly Bush's conduct of the War on Terrorism and the 2003 invasion of Iraq.
As in the 2000 presidential election, voting controversies and concerns of irregularities emerged during and after the vote. The winner was not determined until the following day, when Kerry decided not to dispute Bush's win in the state of Ohio. The state held enough electoral votes to determine the winner of the presidency. Both Kerry and Democratic National Committee Chairman Howard Dean have stated their opinion that voting in Ohio did not proceed fairly and that, had it done so, the Democratic ticket might have won that state and therefore the election. However, there was far less controversy about this election than in 2000.
Only three states changed allegiance. New Mexico and Iowa voted Democratic in 2000, but voted Republican in 2004. New Hampshire voted Republican in 2000 but voted Democratic in 2004. In the Electoral College, Bush received 286 votes, and Kerry 251.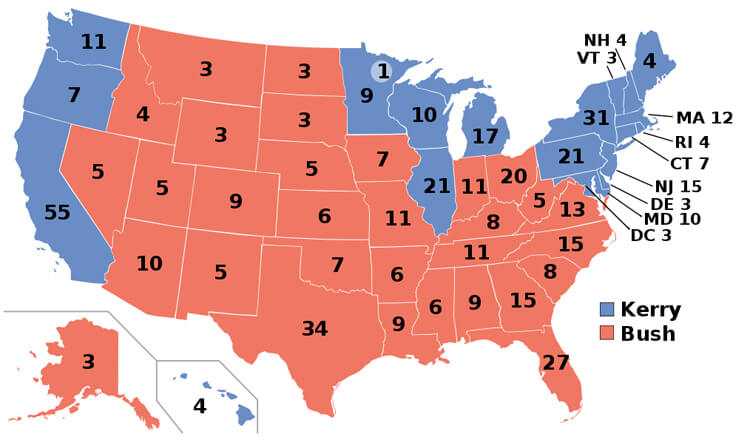 Athens hosts the Olympic Games

This was the first time since 1896 that the Olympics were held in Greece.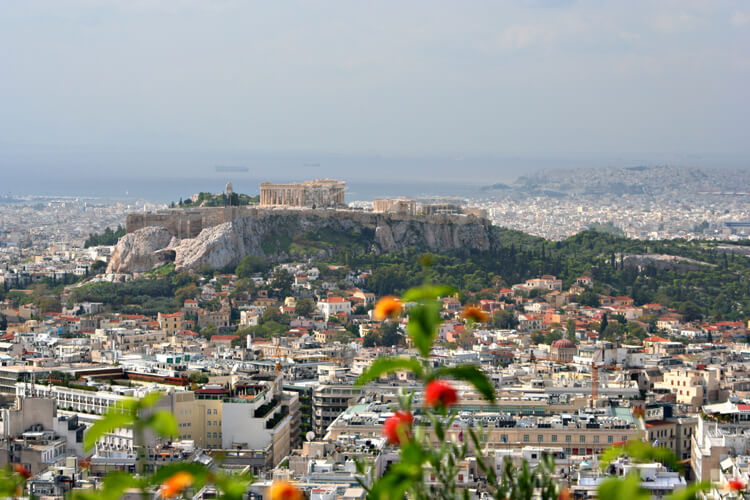 © Georgios Alexandris | Dreamstime.com
Train bombings in Madrid kill nearly 200 people

The 2004 Madrid train bombings were a series of coordinated bombings against the Cercanías (commuter train) system of Madrid, on the morning of 11 March 2004 (three days before Spain's general elections), killing 191 people and wounding 1,800.
The official investigation by the Spanish Judiciary determined that the attacks were directed by a Muslim al-Qaeda-inspired terrorist cell, although no direct al-Qaeda participation (only "inspiration") was established.
Nationwide demonstrations and protests followed the attacks. Some analysts claim that the Aznar administration lost the general elections as a result of the handling and representation of the terrorist attacks, rather than the bombings per se.
Hubble Ultra Deep Field

The Hubble Ultra Deep Field was an image taken by the Hubble Space Telescope, with an exposure time of 1 million seconds. It was the deepest image of the universe ever taken by humans - looking back more than 13 billion years to just a few hundred million years after the Big Bang.
The HUDF image was taken in a section of sky with a low density of bright stars in the near-field, allowing much better viewing of dimmer, more distant objects. It revealed an estimated 10,000 galaxies. Located southwest of Orion in the southern hemisphere constellation Fornax, the image covers 11.0 square arcminutes. This is just one-tenth the diameter of the full moon as viewed from Earth, or smaller than a 1 mm by 1 mm square of paper held 1 meter away, and equal to roughly one thirteen-millionth of the total area of the sky.
Click to enlarge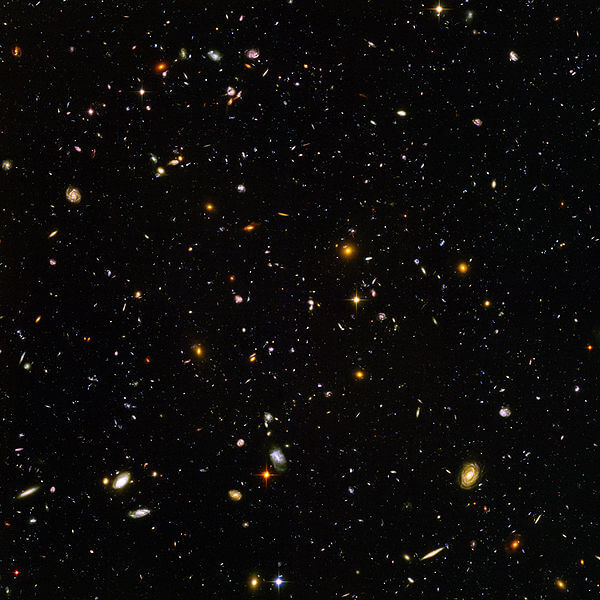 Credit: NASA
Mars Exploration Rovers

The Mars Exploration Rover Mission (MER) was a NASA mission involving two rovers - Spirit and Opportunity - exploring the surface of Mars.
Their primary scientific objective was to search for and characterise a wide range of rocks and soils holding clues to past water activity on Mars. The mission was part of NASA's Mars Exploration Program which included three previous successful landers: the two Viking landers in 1976 and Mars Pathfinder in 1997.
The total cost of building, launching, landing and operating the rovers for the initial 90-Martian-day primary mission was US$820 million. However, the rovers continued to function substantially beyond their intended lifespan and remained operational into the following decade.
Click to enlarge


Credit: NASA/JPL-Caltech
The first privately-funded human spaceflight
Flight 15P of SpaceShipOne became the first privately-funded human spaceflight, taking place in June 2004. It was the fourth powered test flight of the Tier One program, the previous three test flights having reached much lower altitudes. The flight carried only its pilot, Mike Melvill, who thus became the first non-governmental astronaut.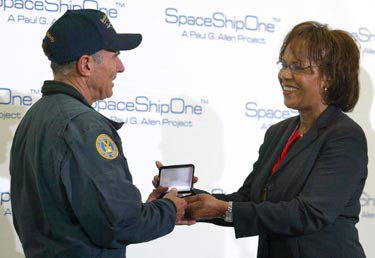 Facebook is launched
Launched in 2004, Facebook later became the most popular social networking site on the web – overtaking its main competitor, MySpace, in April 2008. It also became the most popular site for uploading photos, with 14 million uploaded daily. By 2010, it had over 350 million members – or about one-fifth of all users on the Internet.
Facebook has met with some controversy. It has been blocked intermittently in several countries including Syria, China, Vietnam and Iran. It has also been banned at many places of work to discourage employees from wasting time using the service. Privacy has also been an issue, and has been compromised on a number of occasions.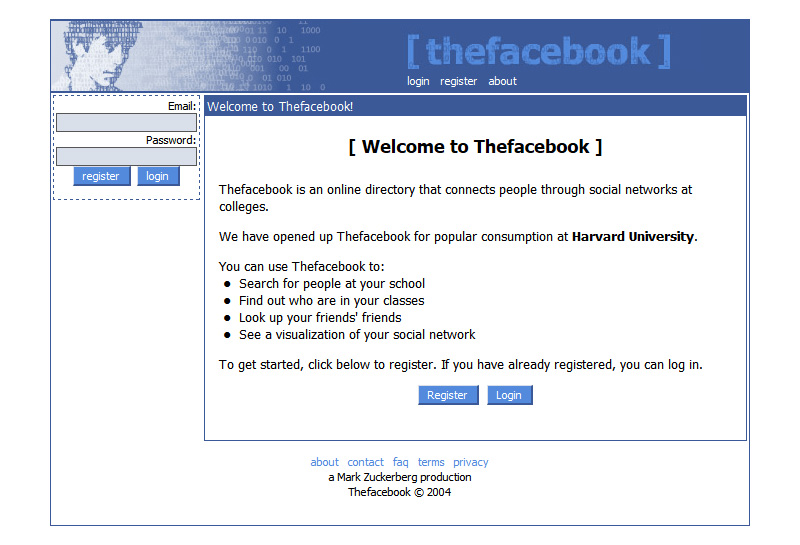 The world's first 1 gigabyte SD card

In 2004, SanDisk released the first SD (Secure Digital) card with a capacity of 1 gigabyte. Costing around $500, this was enough to store 300 MP3 music files, or 2,000 images taken at 1,600 x 1,200-pixel resolution, or around nine hours of MPEG4 video. SD card capacities continued to increase exponentially – doubling each year whilst declining rapidly in cost. By 2011, they were available at 128GB.
London's skyline gets a new landmark

30 St Mary Axe – also known as the "Gherkin" and the Swiss Re Building – was constructed between 2001 and 2003. It officially opened in April 2004.
Standing 180m (590 ft) tall, it became the 2nd tallest skyscraper in the City of London. Designed by architects Norman Foster and Ken Shuttleworth, it radically altered the skyline of London and symbolised the start of a high-rise construction boom in the city.
The tower has strong environmental credentials. Natural light reaches the very core of the building – thanks to cutaway "lightwells" behind the façade, angled progressively on each floor. Occupants have 360º views of the outside world, preventing "sick building syndrome", which can be a major cause of discomfort to office workers. Light and movement sensors control artificial lighting when needed.
Meanwhile, the building's aerodynamic form encourages wind to flow around its face, minimising wind loads on the structure and cladding, enabling the use of a more efficient structure. Wind is not deflected to ground level – as with rectilinear buildings – helping to maintain pedestrian comfort and safety at the base of the building.
Natural air movement around the building generates substantial pressure differences across its face, which can be used to facilitate natural ventilation within the building. In other words, the building can actually "breathe" by drawing in fresh air from outside, through the space formed between its double-skin glass cladding and circulating throughout its 40 storeys, once again saving huge amounts of energy consumption.
As a final touch, the building lacks parking spaces, except for disabled access. This encourages the use of public transport and bicycles, rather than cars.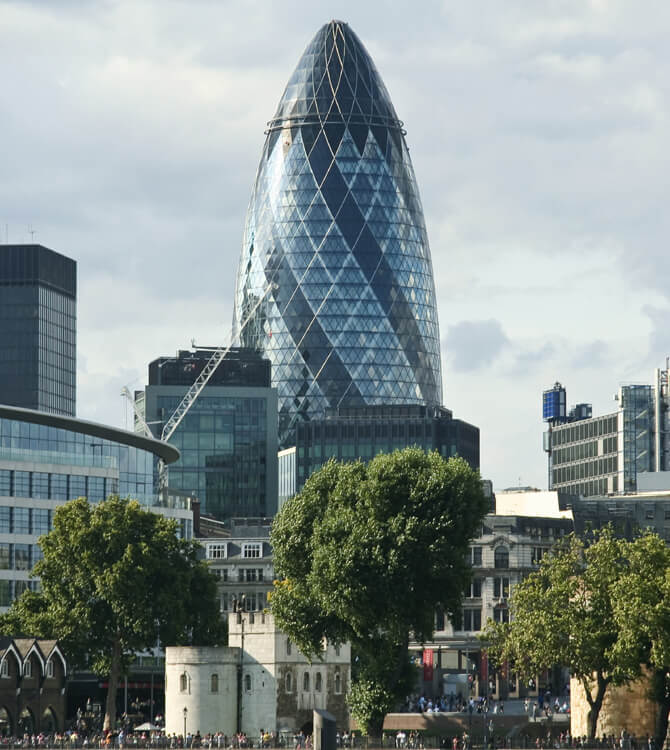 © Simon Gurney | Dreamstime.com
Asia gets a new tallest building

Measuring 509m (1,671 ft) to the tip of its spire, Taipei 101 overtakes the Petronas Towers to become the tallest building in the world. It is the first skyscraper to break the half-kilometer mark.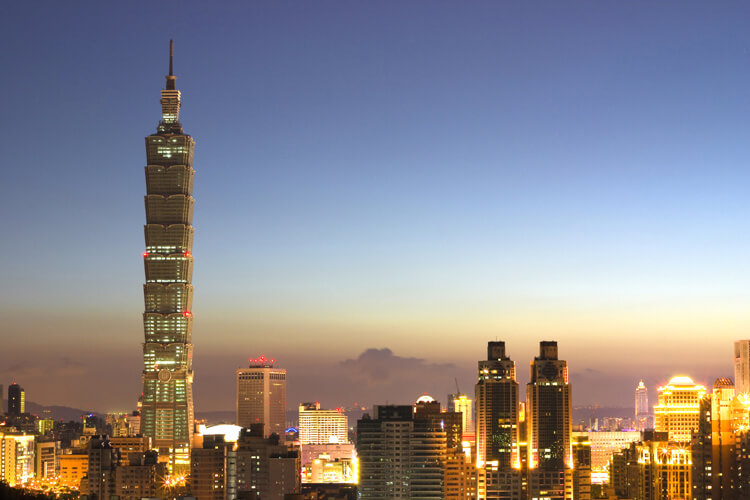 © Michael Chien | Dreamstime.com
Indian Ocean earthquake leaves 230,000 dead

The 2004 Indian Ocean earthquake was an undersea megathrust earthquake that occurred on 26th December 2004, with an epicentre off the west coast of Sumatra, Indonesia.
Caused by subduction, it triggered a series of devastating tsunamis along coasts bordering the Indian Ocean, inundating towns and cities with waves up to 30 meters (100 feet) high. Nearly 230,000 people in fourteen countries were killed and 1.7 million displaced. It was one of the deadliest natural disasters in recorded history. Indonesia, Sri Lanka, India and Thailand were the hardest hit.
With a magnitude of 9.3, it was the second largest earthquake ever recorded on a seismograph. This earthquake had the longest duration of faulting ever observed, between 8.3 and 10 minutes. It caused the entire planet to vibrate as much as 1 cm (0.4 inches) and triggered other earthquakes as far away as Alaska.
The plight of the many affected people and countries prompted a widespread humanitarian response. In all, the worldwide community donated more than $7 billion (2004 U.S. dollars) in aid.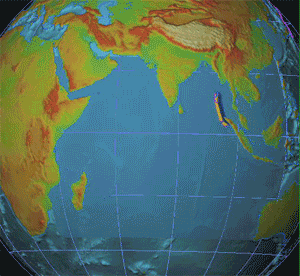 ---

2005
Huygens probe reveals images of Titan's surface

The Huygens probe, supplied by the European Space Agency (ESA) and named after the Dutch 17th century astronomer Christiaan Huygens, was an atmospheric entry probe carried to Saturn's moon Titan as part of the Cassini-Huygens mission. The combined Cassini-Huygens spacecraft was launched from Earth in 1997.
Huygens separated from the Cassini orbiter on 25th December 2004, and landed on Titan on 14th January 2005, near the Xanadu region. It touched down on land, although the possibility that it would touch down in an ocean was also taken into account during its design.
The probe continued to send data for about 90 minutes after reaching the surface.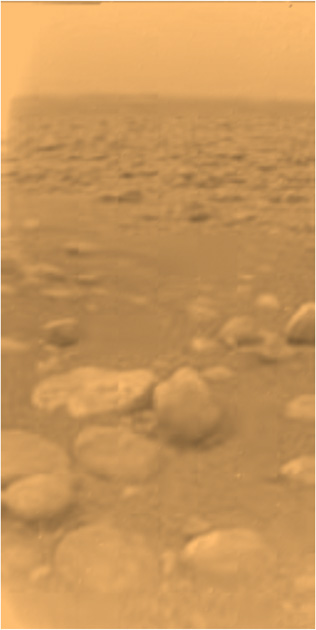 Credit: NASA
YouTube is launched

The video-sharing website, YouTube, was launched in February 2005. It grew rapidly, reaching 100m views per day within a year of being launched. By 2007, the site consumed as much bandwidth as the entire Internet in 2000 - and in March 2008, its bandwidth costs were estimated at approximately $1 million a day. By 2009, the site had reached over a billion views daily, becoming the 4th most popular website after Google, Yahoo! and Facebook.
YouTube's social impact was considerable. Before its launch in 2005, there were few easy methods available for computer users wanting to post videos online. With its simple interface, YouTube made it possible for anyone with an Internet connection to post a video that a worldwide audience could watch within minutes. The wide range of topics covered by YouTube turned video sharing into one of the most important parts of Internet culture.
YouTube popularised many trends outside the Internet, created a number of Internet celebrities, and promoted democracy and debate around the globe. It even played a role in the 2008 US presidential election.
However, the site proved controversial in some nations, with governments blocking access. It also received criticism for failing to ensure copyright protection.
The Deep Impact probe collides its impactor device with comet 9P/Tempel

Deep Impact was a NASA-operated probe designed to study the interior composition of comets. It was made up of two sections. The larger was a flyby component, equipped with various imaging devices, an infrared spectrometer, and high and medium resolution cameras. The impactor was the second piece, weighing in at around 370 kilograms. It contained only a targeting sensor, the rest being mostly copper alloy.
The mission was to launch the impactor from the flyby module and position it to collide with the comet 9P/Tempel. The flyby module would then study the composition of the ejected material, as well as the internal structure of the comet, visible through the resultant crater. This plan proved successful, with the impactor striking the comet with the force of 4.7 tons of TNT.
Many questions regarding these celestial bodies were answered as a result of the mission. The entire project from launch to collision gained considerable media attention which, combined with the wealth of useful data gained by it, led NASA to consider Deep Impact one of its greatest modern successes. The flyby module was later put on an extended mission to study other comets of the inner solar system.
USB flash drives replace floppy disks

By the middle of this decade, flash drives featuring the Universal Serial Bus (USB) interface had superseded the previously standard floppy disks. The latter had been in use since the mid-1970s, but now, along with CD-ROMs, were experiencing massive drops in commercial use - essentially becoming obsolete.
USB drives were smaller and faster, had vastly more data memory and a much wider range of connectivity. Later in the decade, they would act as the standard flash drive for most computers and game consoles.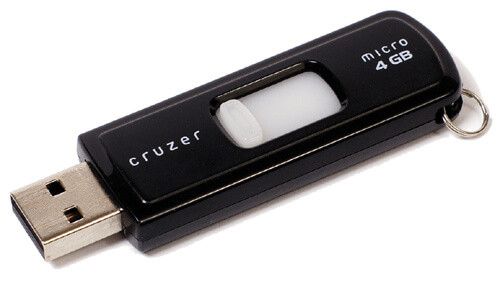 Suicide bombers in London kill 56 people, injure 700 others

The 7 July 2005 London bombings, also known as 7/7, were a series of coordinated suicide attacks on London's public transport system during the morning rush hour. The bombings were carried out by four British Muslim men, three of Pakistani and one of Jamaican descent.
At 08:50, three bombs exploded within fifty seconds of each other on three London Underground trains, a fourth exploding an hour later at 09:47 on a double-decker bus in Tavistock Square. The explosions appear to have been caused by home-made organic peroxide-based devices, packed into rucksacks and detonated by the bombers themselves. Fifty-six people were killed, including the bombers, and around 700 were injured.
Hurricane Katrina floods New Orleans

Hurricane Katrina, of the 2005 Atlantic hurricane season, was the costliest hurricane - as well as one of the five deadliest, in the history of the United States. Among recorded Atlantic hurricanes, it was sixth strongest overall.
Hurricane Katrina formed over the Bahamas on August 23, 2005 and crossed southern Florida as a moderate Category 1 hurricane, causing some deaths and flooding there before strengthening rapidly in the Gulf of Mexico. The storm weakened before making its second landfall as a Category 3 storm on the morning of Monday, August 29 in southeast Louisiana. It caused severe destruction along the Gulf coast from central Florida to Texas, much of it due to the storm surge.
The most severe loss of life and property damage occurred in New Orleans, Louisiana, which flooded as the levee system catastrophically failed, in many cases hours after the storm had moved inland. Eventually, 80% of the city and large tracts of neighboring parishes became flooded, with the floodwaters lingering for weeks.
At least 1,836 people lost their lives in the actual hurricane and in the subsequent floods, while preliminary damage estimates were in excess of $100 billion - eclipsing many times the damage wrought by Hurricane Andrew in 1992.
The levee failures prompted investigations into their design and construction. There was also an investigation of the responses from federal, state and local governments. Years later, thousands of displaced residents in Mississippi and Louisiana were still living in trailers.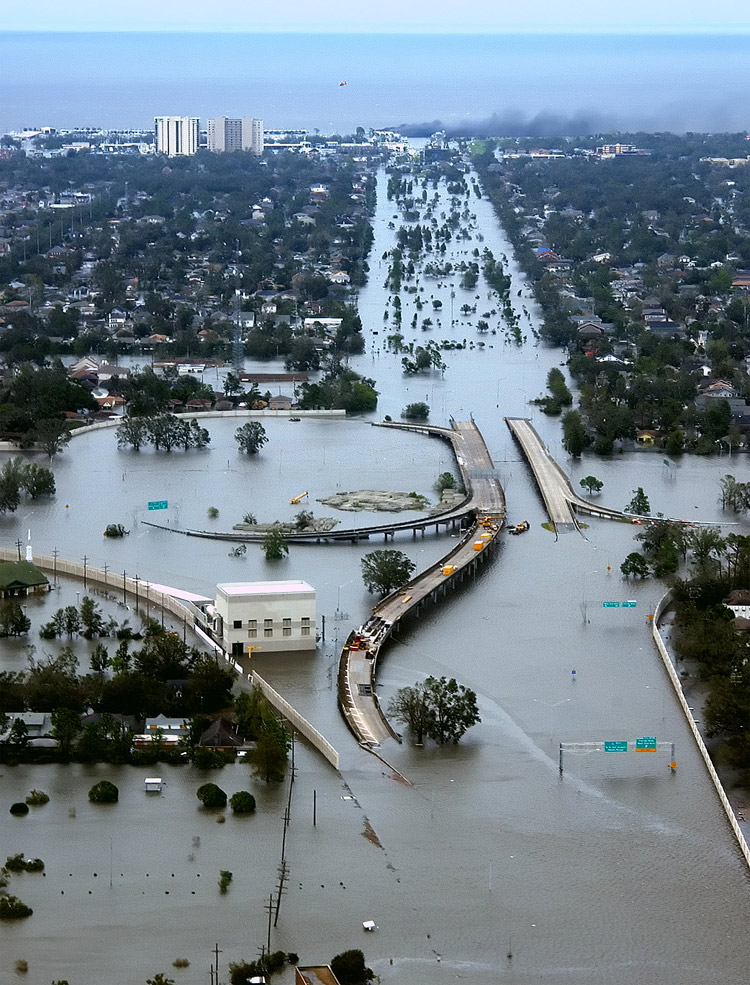 Angela Merkel becomes the first female Chancellor of Germany

Angela Merkel, leader of the Christian Democrats (CDU), became Germany's first woman chancellor. Mrs Merkel, a conservative, headed a coalition with the centre-left Social Democrats (SPD), who ruled before. Two years later, she became President of the European Council and only the second woman to chair the G8 after Margaret Thatcher.
She played a central role in the negotiation of the Treaty of Lisbon and the Berlin Declaration. In domestic policy, health care reform and problems concerning future energy development would become major issues of her tenure.
---

2006
Crude oil production has reached a bumpy plateau

Conventional crude oil production was reported by the International Energy Agency (a notoriously optimistic group) to have finally peaked this year. However, this was only announced some four years later, with the release of its World Energy Outlook 2010.*
This report confirmed what many had suspected and feared - that the principal driver of humanity's development, for over 150 years, was now finally being exhausted.* There were major issues the report failed to address, such as where the crude oil for the next 25 years was expected to be found (to even maintain a plateau), as well as the energy return on energy invested, the quality of energy from newly developed fields, the inevitable recession from higher prices, the political sensitivity of remaining reserves, and much more.*
A new peak for conventional crude was reported by a different agency in 2011; this occurred alongside a revolutionary uprising in the Middle East, adding further uncertainty over future supplies.* The volatility of oil prices and supplies is becoming a serious threat to economic and geopolitical stability.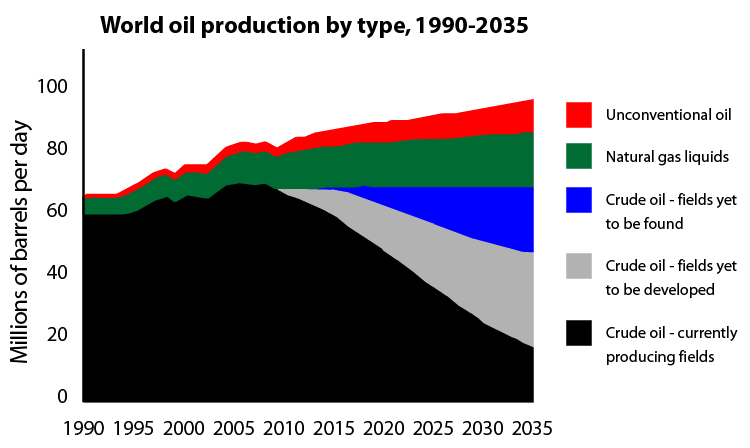 Global oil production as reported by the International Energy Agency (IEA)
Twitter is launched

Twitter was founded in 2006. This new method of social networking and micro-blogging grew rapidly in popularity. Within a few years, it was comparable with Facebook in terms of prominence. Numerous celebrities were using it to keep in touch with fans, while news outlets and businesses used it to supply updates to their followers. By 2011, Twitter had over 200 million users, was generating 190 million "tweets" a day and handling 1.6 billion search queries.

Pluto is demoted to "dwarf planet" status

From its discovery in 1930 until 2006, Pluto was considered the Solar System's ninth planet. In the late 1970s, following the discovery of minor planet 2060 Chiron and the recognition of Pluto's very low mass, its status as a major planet began to be questioned. Later, in the early 21st century, many objects similar to Pluto were discovered in the outer Solar System, notably the scattered disc object Eris, which is 27% more massive than Pluto.
On 24th August 2006 the International Astronomical Union defined the term "planet" for the first time. This definition excluded Pluto, instead adding it as a member of a new category - "dwarf planet" - together with Eris and Ceres. After the reclassification, Pluto was added to the list of minor planets and given the number 134340. A number of scientists continued to hold that Pluto should be classified as a planet.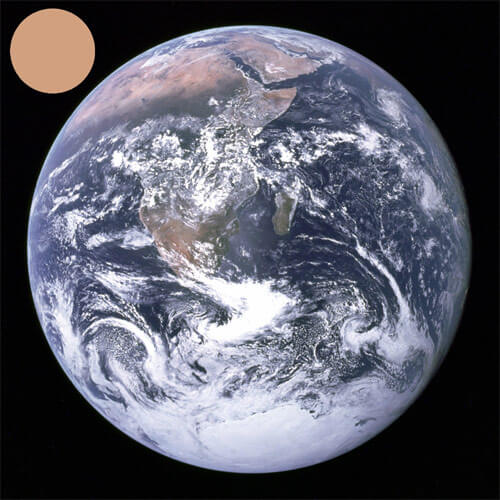 North Korea conducts its first nuclear test

North Korea announced its intention to conduct a test on 3rd October, six days prior, and in doing so became the first nation to give warning of its first nuclear test. The blast was estimated to have an explosive force of less than one kiloton, and some radioactive output was detected.
An anonymous official at the North Korean Embassy in Beijing told a South Korean newspaper that the explosive output was smaller than expected. Because of the secretive nature of North Korea and the small yield of the test, there were questions as to whether it was an unusually small successful test, or simply a dud.
In any case, international condemnation of the tests was nearly unanimous, including from North Korea's close ally, the People's Republic of China. On 14th October 2006, the UN Security Council unanimously approved military and economic sanctions.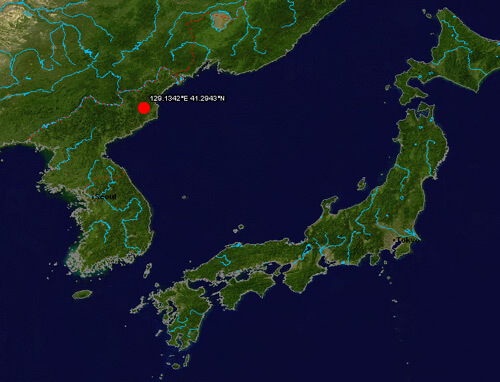 The West African black rhino is declared extinct

At the start of the 21st century, there were four subspecies of black rhino. The World Conservation Union (IUCN) announced in 2006 that one of the four subspecies, the West African Black Rhinoceros (Diceros bicornis longipes), had been tentatively declared extinct. Despite an exhaustive survey across Africa, none could be found, and there were none being held in captivity anywhere. The remaining three subspecies remained critically endangered.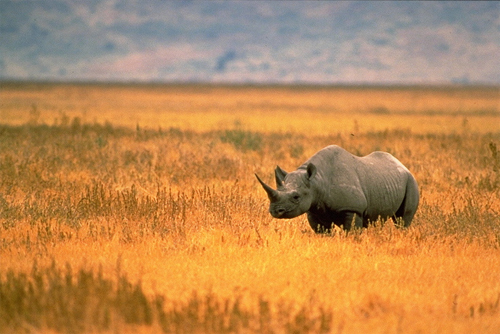 Saddam Hussein is executed

The execution of Saddam Hussein took place on 30th December, 2006. He was sentenced to death by hanging, after being found guilty of crimes against humanity by the Iraqi Special Tribunal for the murder of 148 Iraqi Shi'ites in the town of Dujail in 1982, in retaliation for an assassination attempt against him.
Saddam Hussein was President of Iraq from 1979 until 2003, when he was deposed during the invasion of Iraq by a U.S.-led Allied Coalition. After his capture in ad-Dawr, near his hometown of Tikrit, he was incarcerated at Camp Cropper. On 5th November 2006, he was sentenced to death by hanging.
On 30th December, he was taken to the prison to be executed. The Iraqi government released an official videotape of the execution, showing him being led to the gallows, and ending after his head was in the hangman's noose. International public controversy arose when an unauthorized cellphone recording showed him falling through the trapdoor of the gallows. The audio - which was not in the official video - revealed taunts between Saddam and his executioners, many of whom were strong supporters of Muqtada Al-Sadr. The unprofessional and undignified atmosphere of the execution drew criticism from nations around the world.
On 31st December 2006, Saddam Hussein's body was returned to his birthplace of Al-Awja, near Tikrit, and was buried near the graves of other family members.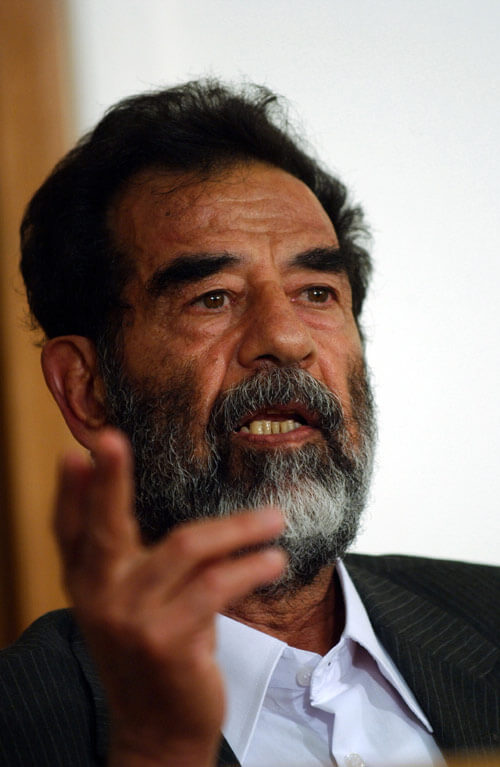 ---

2007
Global economic downturn

During this period, the world experiences the biggest financial crisis since the Great Depression. Former chairman of the Federal Reserve, Alan Greenspan, calls it a "once-in-a-century type of event".
This global financial meltdown is caused by a number of factors.
Primarily, it is a result of the Wild West casino mentality which has characterised investment banking over the last two decades, combined with a lack of regulation. Merchant bankers - keen to make a fast buck - had realised there were vast numbers of poor Americans who had been refused loans because they wouldn't be able to pay them back. Motivated by short term gains, they employed predatory mortgage lenders to offer these people the chance to own their first home. Inevitably, this led to millions of poor Americans with homes they couldn't afford. Bankers then bundled these mortgages together with other more secure loans, before selling them on to other banks, who sold them onto other financial institutions, and so on. The bankers then received enormous bonuses for the commission and fees they generated.
This "sub prime" market was a time bomb waiting to go off. As interest rates rose, millions of Americans began defaulting on repayments. The loans which had originated from them were suddenly shown to be worthless - but it was already too late, as trillions of dollars' worth had spread throughout the system. With banks afraid to lend to each other - and not knowing the extent of each others' exposure - the outcome was collapse on an unprecedented scale, with a liquidity crisis almost unparalleled in history. Some of the largest banks in the world, including Lehman Brothers and Bear Sterns, went into administration. Mortgage giants Fannie Mae and Freddie Mac were nationalised. Even the likes of AIG and Citigroup had to be rescued.
The other major factor which led to all this, was simply the greed of consumers and their desire for instant gratification. In addition to buying homes they couldn't afford, credit cards and loans were used to purchase endless luxury items and other products they didn't particularly need. Personal debt levels soared, leading to a massive rise in bankruptcies and foreclosures, triggering a worldwide recession.
Nicolas Sarkozy is elected President of the French Republic

Sarkozy succeeded Jacques Chirac as French president and promised to usher in a new era of change. Among his aims was the revitalisation of the French economy. He pledged to revive the work ethic and promote new initiatives, as well as fighting intolerance. In foreign affairs, he promised a strengthening of the entente cordiale with the United Kingdom and closer cooperation with the United States. He married former model Carla Bruni in 2008.
Gordon Brown succeeds Tony Blair as Prime Minister of Great Britain

Initially, during the first four months of his premiership, Brown enjoyed a good lead in the polls. His popularity amongst the public was due in part to his handling of several serious events during his first weeks as Prime Minister.
By the end of 2008, his popularity had fallen significantly, with eight Labour MPs calling for a leadership contest. However, this threat receded due to his perceived strong handling of the global financial crisis.
His popularity hit an all time low during the expenses scandal of May 2009, which Brown was seen to deal with indecisively. To make matters worse, Brown's cabinet began to rebel, with several key resignations in the run up to local and European elections in June 2009.
Apple debuts the iPhone

Released in June 2007, the iPhone is a multimedia-enabled smartphone designed and marketed by Apple. It functions as a camera phone (also including text messaging and visual voicemail), a portable media player (equivalent to a video iPod), and Internet client (with e-mail, web browsing, and Wi-Fi connectivity), using a multi-touch screen to provide a virtual keyboard in lieu of a physical keyboard. Time magazine named it the Invention of the Year.
A more advanced model, the iPhone 3G, was released in 2008. This supported faster 3G data speeds and assisted GPS. Apple released version 3.0 of the iPhone OS for the iPhone (and iPod Touch) in 2009. The iPhone 3GS had improved performance, a camera with higher resolution and video capability, along with voice control.
By 2010, over 42 million units had been sold, with tens of thousands of downloadable apps now available.
Multiple suicide bombings kill 796 people in Kahtaniya, northern Iraq

The Yazidi communities bombings occurred at around 8pm local time on 14th August 2007, when four co-ordinated suicide bomb attacks detonated in the Yazidi villages of Kahtaniya and Jazeera, near Mosul. Entire neighbourhoods were flattened by the blasts.
Iraqi Red Crescent's estimates stated that 796 were killed and 1,562 wounded, making it the Iraq War's most deadly car bomb attack during the period of American combat operations. It was also the second deadliest act of terrorism in the world - following only behind the 9/11 attacks on the United States which killed 3,000 people.
No group claimed responsibility for the attack, though Al-Qaeda were the prime suspect.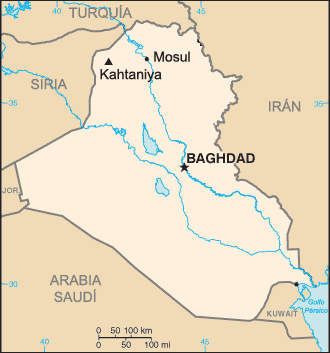 Arctic sea ice hits a record low

Arctic sea ice hit a record low of 4.14 million km² during the summer of 2007. This shattered the previous record, with an area of additional melting the size of five United Kingdoms. For the first time in recorded history, the fabled Northwest Passage became open to ships without the need for icebreakers.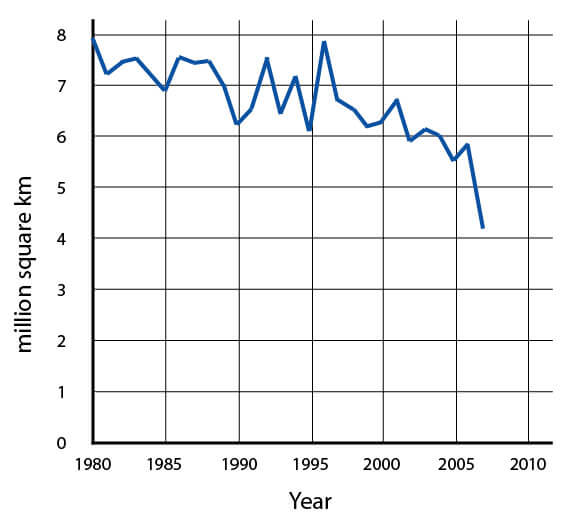 Source: NASA
Amazon releases the Kindle

The Kindle is a software and hardware platform developed by Amazon subsidiary Lab126, for rendering and displaying e-books and other digital media. The device uses an electronic paper display and is able to download books and other digital content from Amazon, without a computer and without any monthly fee.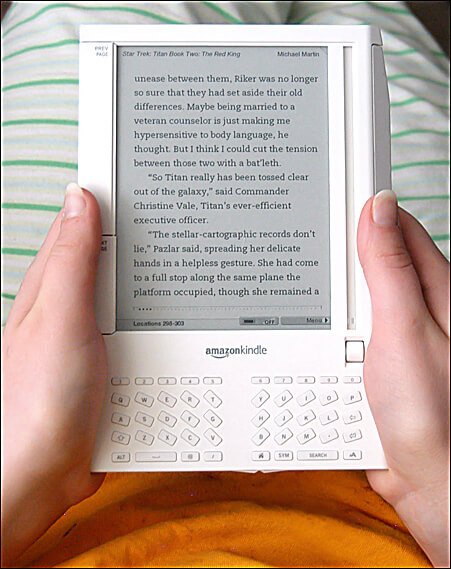 Google Street View is launched

Google Street View is a technology featured in Google Maps and Google Earth that provides panoramic views from various positions along many streets in the world. It was originally launched only in several US cities, but gradually expanded to include many more cities and rural areas worldwide.
Benazir Bhutto is assassinated in Pakistan

Bhutto was assassinated on 27th December 2007, after departing a PPP rally in the Pakistani city of Rawalpindi - two weeks before the scheduled Pakistani general election of 2008, where she was a leading opposition candidate. The following year, she was named one of seven winners of the UN Prize in the Field of Human Rights.
---

2008
Dmitry Medvedev is elected president of Russia

Medvedev took office during the 2008 financial crisis. He immediately set about shifting federal funds to the market sector to stabilise the situation, and also created new legislation concerning the government's control over economic activities. Medvedev's vision of the economy was one focused on technology and innovation. He set about reducing the economy's dependence on oil and gas revenues.
Another of his key policies was the fight against corruption, which he worked towards with new laws concerning governmental self-awareness. One of Medvedev's first moves in office was to appoint former president Vladimir Putin as Prime Minister. Putin's extreme influence and high popularity caused some to speculate about a "tandem rule," with Medvedev and Putin in a duel-headed executive position.
According to a poll conducted in September 2009 by the Levada Center, in which 1,600 people from across Russia took part, 13% believed Medvedev held the most power, 32% Putin, and 48% both (7% failed to answer). However, Medvedev affirmed his position of strength, stating, "I am the leader of this state, I am the head of this state, and the division of power is based on this."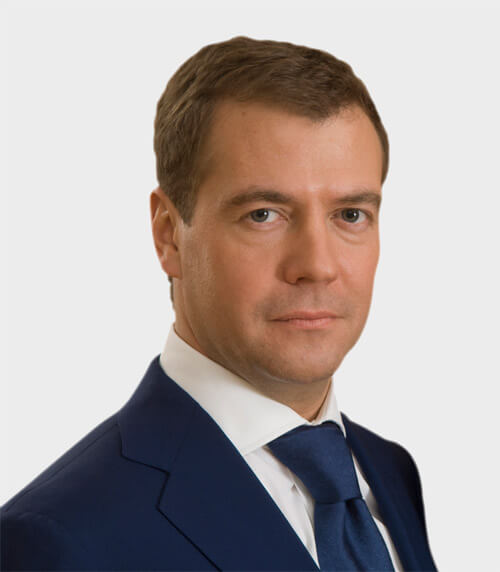 Credit: www.kremlin.ru
Cyclone Nargis devastates Burma

Nargis was a strong tropical cyclone that caused the worst natural disaster in the history of Burma. After forming in the North Indian Ocean, it moved quickly towards the coast. Upon making landfall, it caused massive destruction, with peak wind speeds of 135 mph (215 km/h), making it a category 4 on the Saffir–Simpson Scale. It continued inland for over a day before dissipating.
Although international aid was immediately offered, the unstable political conditions made relief efforts difficult. The Burmese military regime initially resisted foreign intervention, and afterwards continued to hamper efforts to import food and medical supplies.
The damage done was estimated to be around $10 billion. The official death toll was set at 138,366, but the actual number of deaths could have been much higher, the government likely having minimised it to reduce political fallout. Whatever the actual number, Cyclone Nargis remains one of the deadliest natural disasters of all time.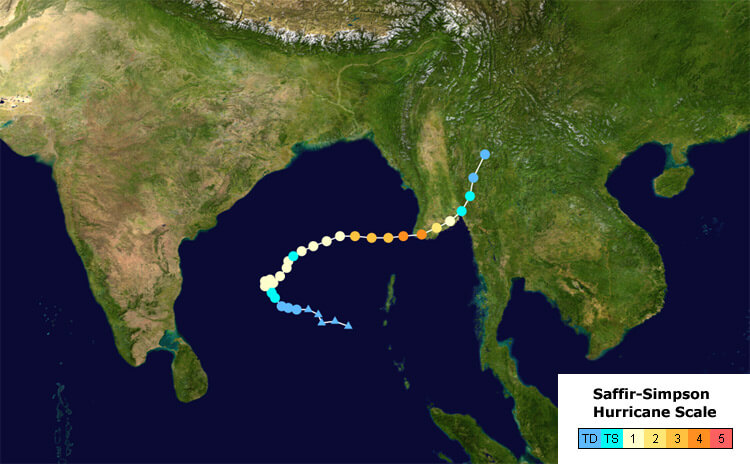 Oil prices hit a record high of $147/barrel

In July 2008, oil prices rose to a record high of $147 a barrel following concern over recent Iranian missile tests. However, prices declined to just $33 a barrel in December, less than a quarter of the peak price reached four months earlier. A strong contributor to this decline was the drop in demand for oil in the USA, as well as the global equities slide.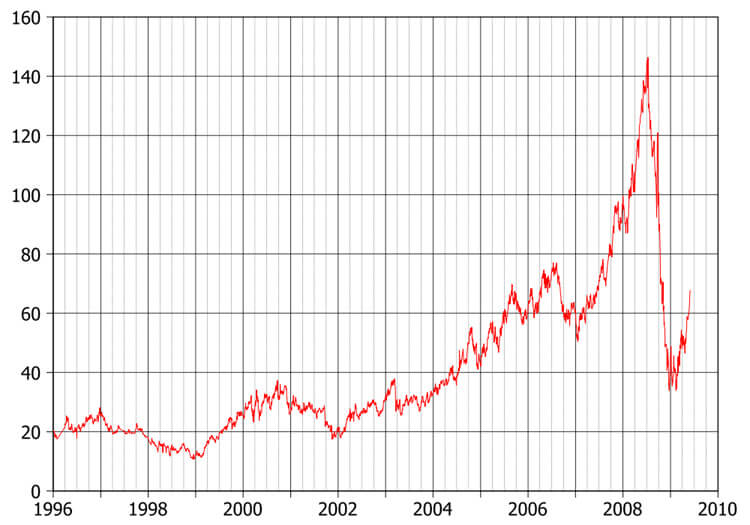 The net continues to boom

Despite the ongoing financial crisis, the Internet continued to grow at a phenomenal pace. By 2008, Google had processed over 1,000,000,000,000 (one trillion) unique URLs, whilst the number of individual web pages was growing by several billion per day and the number of individual users had reached nearly 1.5 billion.
The Internet could now be accessed virtually anywhere, by numerous means. Mobile phones, smartphones, datacards, laptops, handheld games consoles and cellular routers allowed users to connect to the Internet from anywhere that had a cellular network supporting that device's technology. Broadband was becoming ubiquitous.
Recent trends included the rise of social networking sites (such as Facebook), social bookmarking (such as Digg) and a huge increase in blogging, micro-blogging, wiki sites, music downloads, video sharing and podcasts.
Online gaming was now becoming immensely popular. It was no longer a niche market, but very much part of mainstream entertainment - with some games generating more revenue than blockbuster movies. Users could participate in highly realistic battle simulations (such as the Call of Duty series), racing games, or MMORPGs (Massively Multiplayer Online Role Playing Games) such as World of Warcraft; or they could explore and interact with entire virtual worlds (such as Second Life) and engage in the trading of virtual goods and services.
Many traditional high street retailers - especially those dealing in purely digital products such as games, DVDs or music CDs - were now finding themselves increasingly outmoded by online retailers who offered greater speed, convenience and cost savings.
Scientists extract images directly from the brain

In a major scientific breakthrough, a Japanese company developed a way of analysing electrical signals sent from the visual cortex and converting them to digital images on screen.
In one of the experiments, test subjects were shown the six letters in the word "neuron". The computer successfully reconstructed the word on screen by measuring their brain activity.*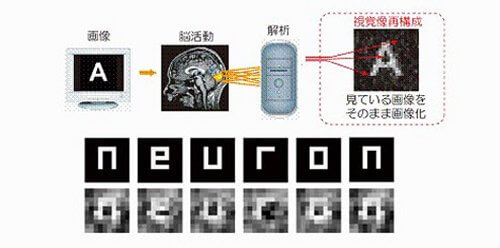 Artificial DNA

Using purely artificial components, Japanese scientists at the University of Toyama created unusually stable, double-stranded structures resembling natural DNA. This breakthrough could lead to improvements in gene therapy, nano-sized computers and other high-tech advances.*
Breakthrough in wireless energy transfer

Intel Corporation demonstrates wireless electricity sent to a lightbulb at 75% efficiency.* This technology still faces a number of problems,* but will eventually see large-scale adoption. One of the main benefits will be reduced clutter in homes and offices, since the need for power cords will be eliminated.
Major advances in CGI

New modelling technology, pioneered by California-based company Image Metrics, now enables the most minute details of a facial expression to be captured and recreated. This means a long-standing barrier known as the 'uncanny valley' - the perception that animation looks less realistic as it approaches human likeness - may soon be crossed. An example of this new technology can be seen in the video below, which shows an entirely computer-generated woman called "Emily". Researches believe the line between what appears real and what is merely rendered may be blurred completely by 2020.*
Video adverts on London's tube
Video screen adverts - including web content displayed in real time - are appearing on the London Underground.* They are limited to the busiest stations initially, but will soon spread to the entire network. Various other cities are beginning to adopt this technology too.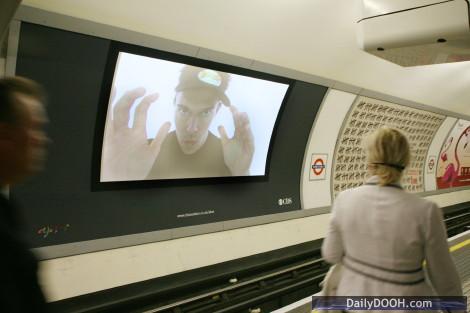 Beijing hosts the Olympic Games
The 2008 Summer Olympics were held in Beijing and featured a spectacular opening ceremony. However, the choice of China as a host country was the subject of criticism by some politicians and non-governmental organizations concerned about China's human rights record. China and others, meanwhile, warned against politicising the Olympics. At the closing ceremony, IOC president Jacques Rogge declared the event a "truly exceptional Games", after earlier asserting that the IOC had "absolutely no regrets" in choosing Beijing to host the 2008 Games.
---
2009
Barack Obama is sworn in as 44th president of the USA
Barack Obama was elected the forty-fourth president of the United States in January of this year, becoming the first African American to do so. His immediate actions were focused on the financial problems plaguing the country. He subsequently introduced several economic stimulus packages. Billions upon billions of dollars were spent in an effort to reinvigorate the financial system and free up credit. A country-wide cleanup of the banking system, with the aim of removing any toxic bank assets or loans, was soon begun.
Another issue which became a prime focus of Obama's presidency was the failing auto industry. The government issued financial aid to automotive giants General Motors and Chrysler, with GM becoming partly controlled by the federal government. During this time, the U.S. was going though a period of high unemployment. Obama quickly began to put resources toward job creation. Unemployment rates peaked in late 2009 and then slowly began to trend downwards. Moderate rates of GDP growth and economic expansion were experienced in the first years of Obama's term.
He also began several rigorous reforms to the social infrastructure of the U.S. The most prominent of these was the trillion dollar health reforms. These changes were made to stem the unending growth in healthcare spending and to address certain issues with health insurance and access to care. These reforms garnered considerable criticism. Many viewed them as a sign of government over-spending, while others questioned how much the healthcare system would actually benefit from the bills.
Obama began to pull troops out of Iraq between 2009 and 2010, while transitioning those who remained from combat roles to counter-terrorism and the training of Iraqi security forces. However, Obama continued to bolster American military presence in Afghanistan. During the first years of his presidency, Obama saw his approval ratings steadily decline, though he remained popular in foreign countries. His approval ratings increased slightly in May 2011 when he authorised a raid in Pakistan, conducted by US Navy SEALs, which led to the death of Osama bin Laden.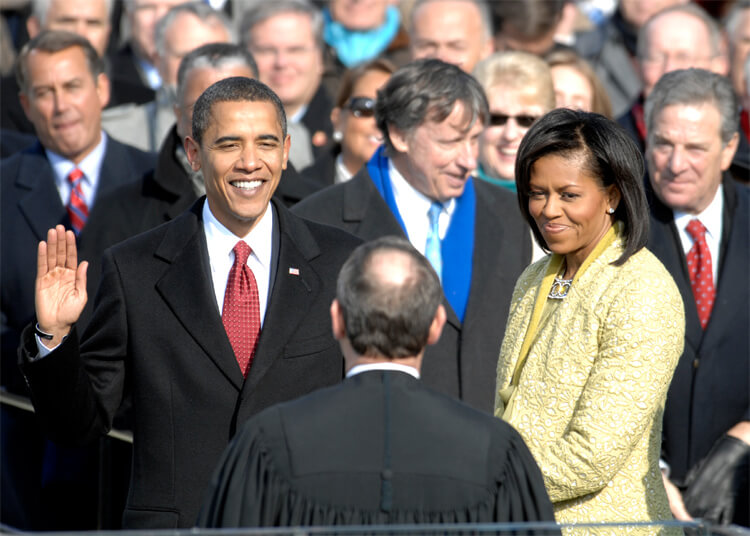 Major breakthrough in cancer research
In 2009, a major scientific landmark was achieved, as the complete genetic codes for both skin and lung cancer were identified.* Every mutation turning healthy cells cancerous was now fully catalogued - paving the way for drug targets that could lead to possible cures in the not-too-distant future. Blood tests to spot tumours would also be possible at far earlier stages.
The genetic code for other types of cancer will soon be catalogued too: the USA is looking at cancers of the brain, ovary and pancreas; the UK is looking at breast cancer; Japan is studying the liver; China the stomach; and India the mouth.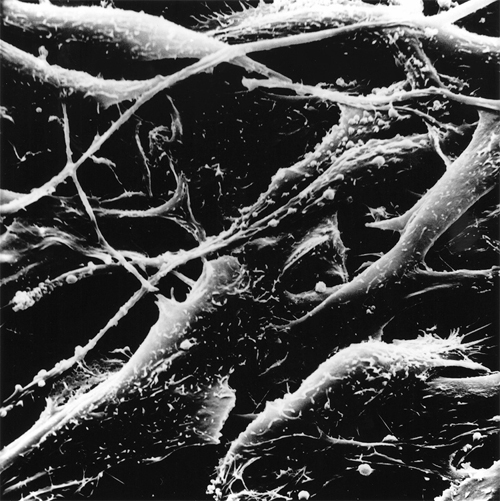 Scientists engineer new plastics without the use of fossil fuels
Scientists in Korea have developed a one-step production process for creating everyday plastics through the use of bioengineering, rather than fossil-fuel based chemicals.*
This has enormous implications for the future of manufacturing. Until now, almost all plastics have been heavily reliant on oil, an increasingly limited resource.
Furthermore, these new plastics are environmentally friendly, biodegradable and low in toxicity.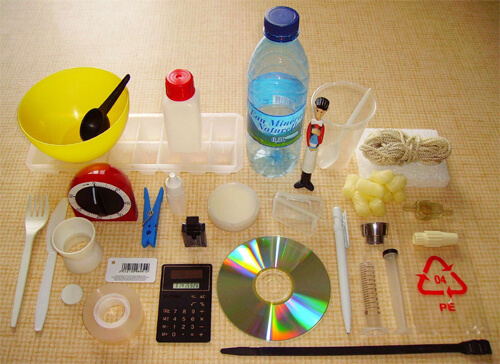 The mouse genome is fully sequenced
After a 10-year effort, scientists have finished mapping the entire mouse genome.* Given the prevalence of mice in laboratory experiments - and the similarities with our own genetic code - this could greatly aid our understanding and treatment of diseases.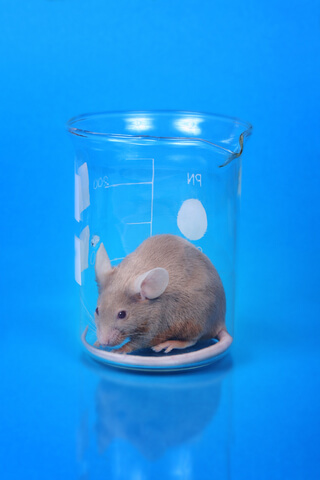 Credit: Emielcia
Water is discovered on the Moon
The Lunar Crater Observation and Sensing Satellite (LCROSS) was the first American mission to the Moon in over a decade. It was designed to relay data from the impact and debris plume resulting from the vehicle's upper stage, Centaur, hitting a large crater near the Moon's south pole.
The probe impacted successfully, with a velocity of about 10,000 km/h (6,200 mph). The plume of debris thrown up by the craft revealed significant amounts of water ice - perhaps enough to supply drinking water to future colonists as well as hydrogen for rocket fuel.*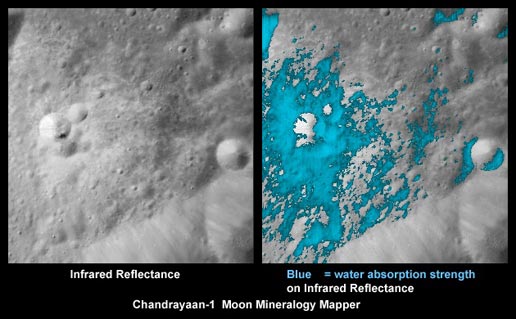 Credits: ISRO/NASA/JPL-Caltech/USGS/Brown Univ.
Mercury is 98% mapped
NASA's MESSENGER probe completed a third and final flyby of the planet in 2009. This helped to map 98% of its surface - including the previously unseen far side. It also revealed higher than expected amounts of heavy metals such as iron and titanium, forcing scientists to rethink how the small planet evolved. Data also revealed changing seasons on the planet, in the form of varying chemical compositions in Mercury's thin atmosphere.*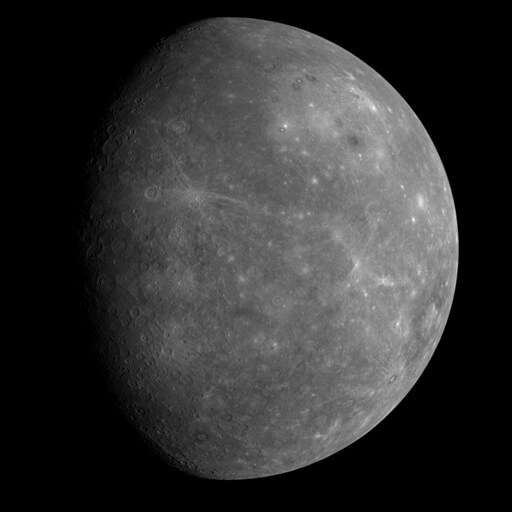 A shift towards portable (and ultra-portable) PCs
The market is moving toward portable PCs even faster than expected. By 2009, the laptop share of PCs bought worldwide has overtaken desktops for the first time.* In addition, a new generation of "ultra portables" is emerging. These are significantly cheaper and more compact than traditional laptops, but offer many of the same features including wireless Internet access.
Computers as a whole are seeing phenomenal sales growth, with almost 300 million units shipped this year alone. The emergence of India as a major IT centre is having a big influence here.
Memory cards with capacities exceeding 2TB will soon be available for digital devices - enough to store more than 4,000 RAW images, 100 HD movies, or 60 hours of HD recording.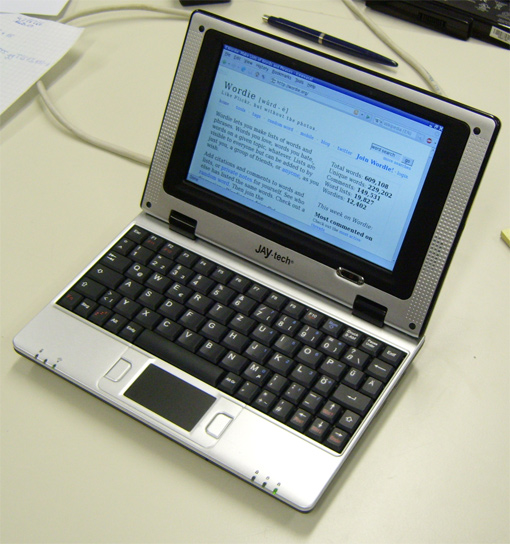 Above: The netbook form-factor provides ultra-portability
Mind control headsets for video gaming

In 2009, a company called Emotiv released a headset allowing gamers to control games from brain waves alone.* This was achieved in a completely non-intrusive manner: no crude implants or direct physical contact were needed. Sensors on the headset could detect the neuroelectrical patterns in the wearer's head, and these were converted into actions on screen. The implications of this technology are huge. Future mainstream versions will radically alter how people interact with computers, the Internet, and each other.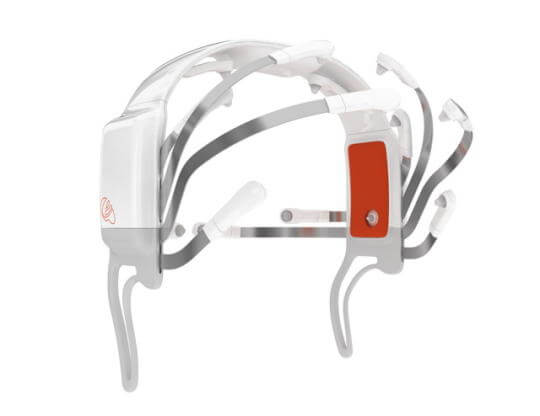 Credit: Emotiv
The tallest man-made structure in history is completed
With 160 floors, rising to a height of 818m (2,684ft), the Burj Dubai is by far the tallest structure ever built by man, shattering all previous records and setting a new benchmark for skyscrapers.
The decision to build the tower was based on the UAE government's aim to diversify from a trade-based economy to one that is service- and tourism-orientated. According to officials, it is necessary for projects like this to be built in the city to garner more international recognition, and hence more investment.
Construction of the tower and other projects is seen as controversial by some - with most of the site workers being low-paid immigrants, in some cases earning less than US$5 per day. A host of other residential complexes, hotels, office towers and luxury resorts are being built all over Dubai, making it one of the fastest growing cities in the world. In addition to the Burj Dubai, there are various other "mega projects" including the Palm Islands, a series of enormous artificial islands on which major commercial and residential infrastructure is being built.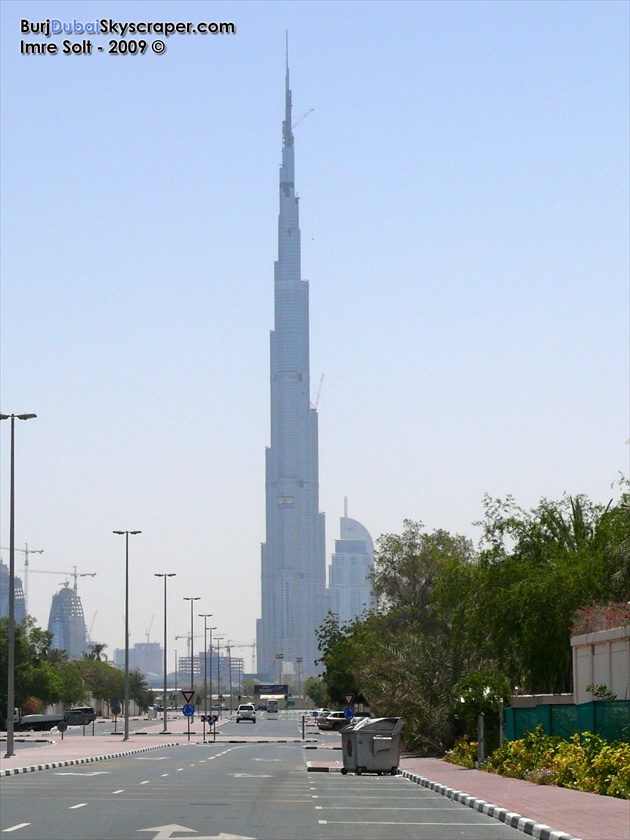 Kepler searches for Earth-like planets

The Kepler space probe is launched by NASA. It will be the first instrument capable of finding Earth-sized and smaller extrasolar planets, using Ball Aerospace's Kepler Space Observatory satellite. It will observe the brightness of about 100,000 stars over four years to detect periodical transits of a star by its planets.*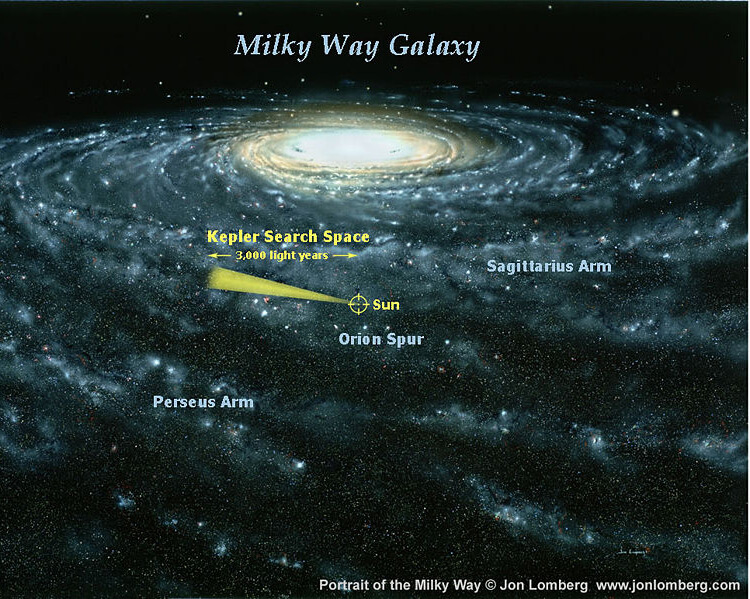 3D scanning enters the consumer market
This form of technology has been available for a while now - mainly for use in design visualization, CAD/prototyping, architecture, engineering, film production, healthcare, etc.
Other applications have included reconstructing fossils in paleontology, replicating ancient and priceless artifacts in archaeology, reconstructing bones and body parts in forensic pathology, and reconstructing heavily damaged evidence acquired from crime scene investigations.
Until now though, a significant barrier to 3D scanning has been the expense, bulkiness, and inconvenience of traditional equipment. This has made it difficult - if not impossible - for small businesses and hobbyists to have access to such technology.
From 2009 onwards, a number of companies are beginning to produce smaller, cheaper, more portable devices.
One such company is David Vision Systems, which has brought out a pocket-sized 3D laser scanner.* This can be used in combination with a simple webcam and background setup, to capture an endless variety of 3D objects (including the user's own face), for use in home videos, animations, computer games and other virtual environments.
In the next decade, 3D printing will reach the home market, allowing scanned objects to be physically reproduced.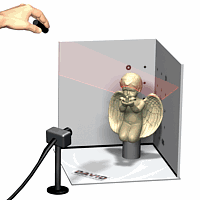 Credit: David Vision Systems
Africa's population reaches one billion
The continent's population has doubled in the last 27 years. It will double again by the 2050s. The main reason for this explosive growth has been the lack of access to contraception and family planning centres.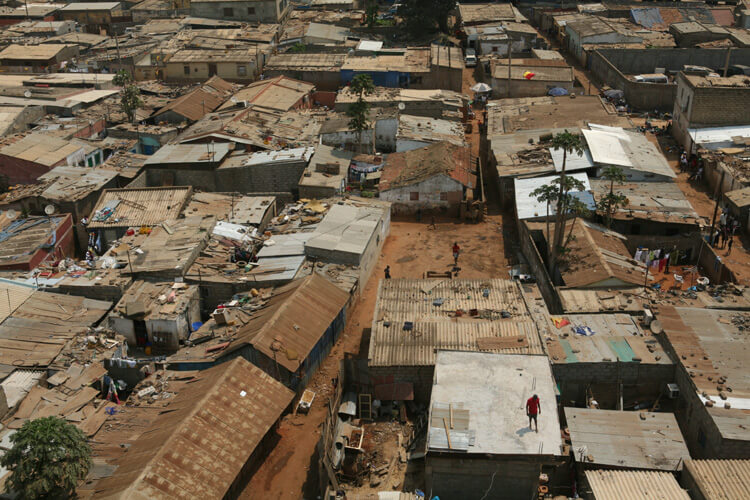 © Timurk | Dreamstime.com
Discovery of the first exoplanet that could contain liquid water
In December 2009, astronomers discovered the exoplanet GJ 1214 b - a "super-Earth" orbiting a red dwarf star approximately 40 light years away. This was the first planet outside our own Solar System with the possibility of holding liquid water. Although direct confirmation was lacking, the planet was strongly theorised to have a thick, hydrogen-rich atmosphere, likely composed of water-vapor. Some scientists proposed that it could in fact be covered in oceans, comparable to a heated-up Europa, only on a scale much larger than Earth. This discovery increases the probability of alien life elsewhere in the universe.*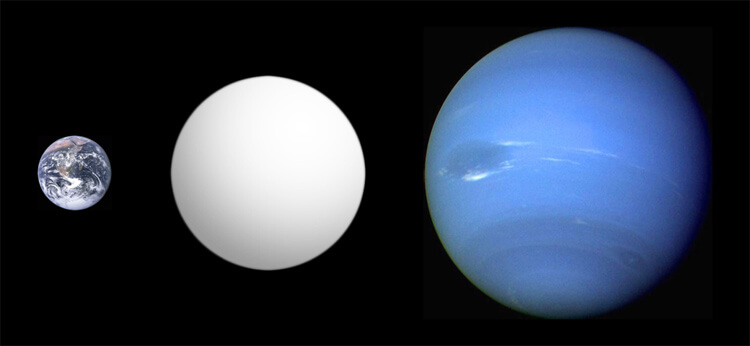 Size comparison of Earth (left), GJ 1214 b (centre) and Neptune (right). Credit: Aldaron