26th September 2016
World's largest radio telescope is operational
The Five-hundred-metre Aperture Spherical Telescope (FAST) has become operational in Guizhou Province, southwest China.
Another entry on our timeline has become a reality, as a major new telescope has just been completed in China, following more than five years of construction and testing. The Five-hundred-metre Aperture Spherical radio Telescope (FAST) is located in Guizhou province, southwest China. Half a kilometre wide and with a collecting area of 2.1 million sq ft (196,000 sq m), it is now the largest single-aperture telescope in the world. It dwarfs the previous record holder, the Arecibo observatory in Puerto Rico, which has a diameter of 305 metres.
FAST is able to gaze three times further into space and survey the skies ten times faster than Arecibo. Its primary roles will include mapping the neutral hydrogen within the Milky Way at very high resolution, tripling the number of known pulsars from 2,000 to 6,000, and listening for possible signals from alien civilisations at distances of up to 1,000 light years. Far more stars will be monitored than in previous surveys.
The dish itself sits within a natural depression and is unable to be moved, due to its enormous size. However, the surface shape is changeable and the feed cabin (where radio waves are focused) can be moved around. This provides a viewing angle of up to 40° from the vertical. The telescope became operational during a ceremony yesterday. In recent tests, the dish was able to detect radio waves from three pulsars, which are extremely dense and rapidly rotating stars. Over the next few years, astronomers from around the world will be invited to use the facility through a competitive review of observing proposals.
"By opening FAST to use by the broader international community, China is demonstrating its commitment to fostering astronomy as a global scientific enterprise," said Douglas Vakoch, the president of METI International. He told the Xinhua news agency that it may lead to "discoveries beyond our wildest imagination."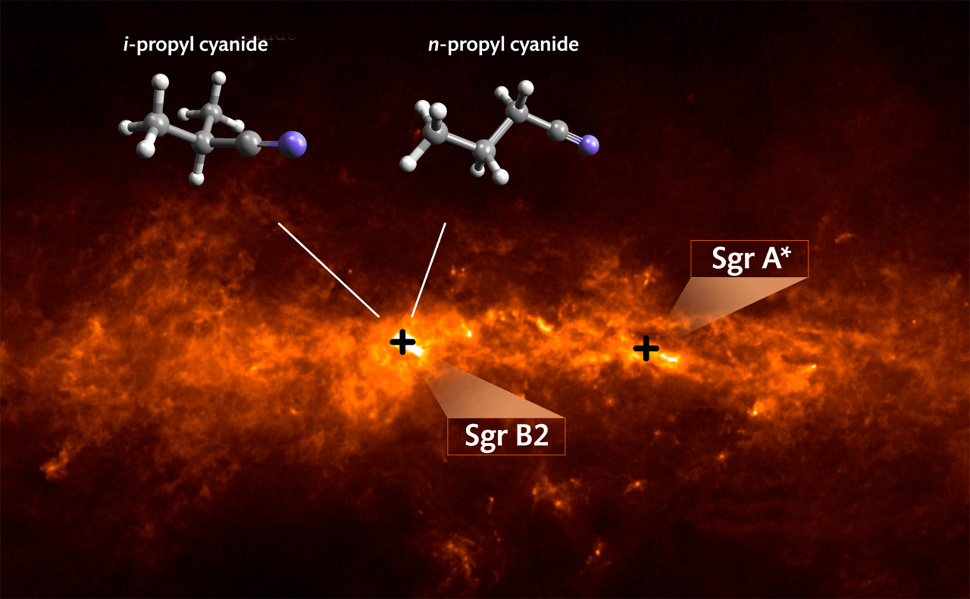 FAST will be used to look for the signatures of complex organic molecules in interstellar space, which will show how widely the basic building blocks of life are distributed throughout the cosmos.
"For over a half century, astronomers have been using radio telescopes to answer the haunting question, 'Are we alone?' But astronomers face a daunting challenge: the signals they seek are so weak that an incredibly sensitive telescope is needed to detect them," said Vakoch.
"FAST's innovative design and huge collecting area give it unsurpassed speed and sensitivity, making it vital to the search for extraterrestrial intelligence in the coming decades. We can expect China to become a world leader in the search for extraterrestrial intelligence because of its demonstrated commitment in the building of FAST."
The telescope will also provide scientists with the ability to detect gravitational waves – or "ripples" in space-time – from pairs of massive black holes, since FAST has the potential to measure tiny changes in the pulsing rates of pulsars as the gravitational waves pass by.
Wang Qiming, chief technologist for the facility, said FAST would remain a world-leading project for the next 10 to 20 years. Meanwhile, Yan Jun, head of the National Astronomical Observation (NAO), said China will roll out more "world class" telescopes in the next five to 10 years.
---
• Follow us on Twitter
• Follow us on Facebook
24th September 2016
UK: Gender pay gap to remain until 2069
The gender pay gap in the UK will not close until 2069 based on current salary progression, according to research by accountancy firm Deloitte.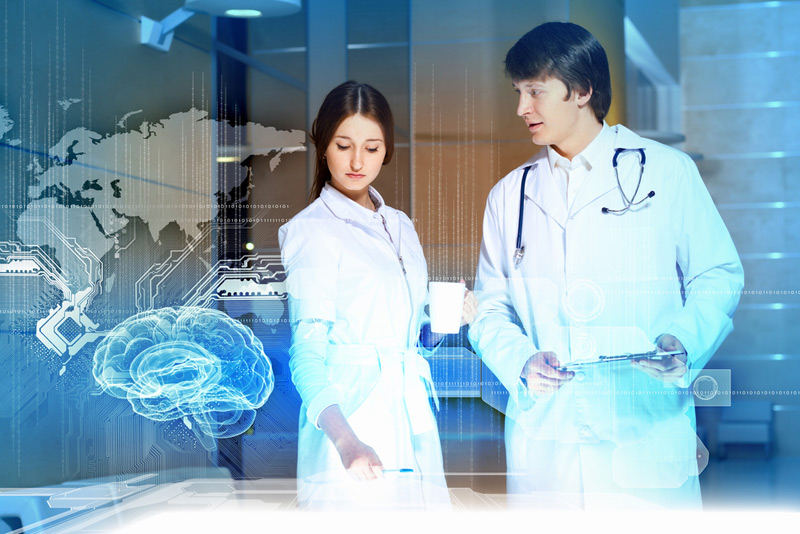 Deloitte's analysis shows that the difference in hourly pay gap between men and women is closing at a rate of just 2.5 pence per annum. For certain occupations such as skilled trades and education, the gap is actually widening. Even in female-dominated occupations – such as teaching and caring – men receive considerably higher average pay. At this rate, the gender pay gap will not close for another 53 years.
Significantly, however, the gap in starting salaries between men and women who have studied Science, Technology, Engineering and Mathematics (STEM) subjects, and who go on to take jobs in these sectors, is far smaller. There is no difference in the median starting salary between men and women who studied engineering, technology, medicine and dentistry.
Women currently make up just 14 percent of employees working in STEM occupations in the UK, and data from the Labour Market Survey shows that as many as 70 percent of women with STEM qualifications are not working in STEM-related industries. Raising this participation rate would give women a more balanced portfolio of skills and narrow the gender pay gap.
"There are many factors that contribute to the gender pay gap," said Emma Codd, Managing Partner for Talent at Deloitte. "One of these occurs before entering the workforce, when boys and girls decide what to study at school and university. Starting at GCSE level, where three times more boys than girls take computing and 50 percent more boys than girls study design and technology, these early decisions drive fundamental skill differences between the genders for those entering the workplace. The trend is likely to continue, unless it is addressed now."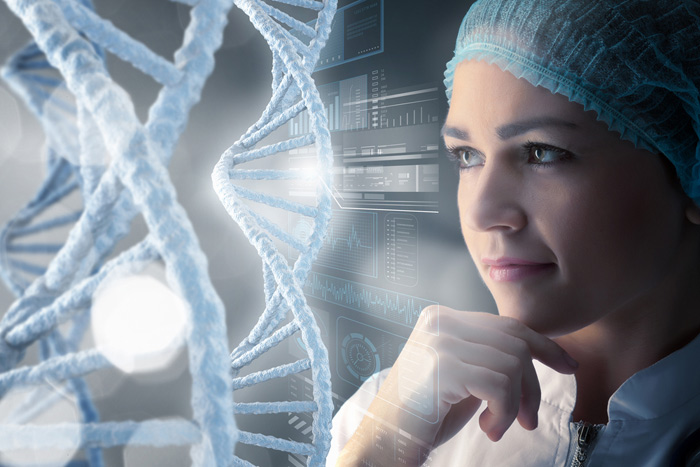 "We know that the pay gap is far smaller for those women starting their careers in STEM related roles," said Codd. "We also know that high-skilled jobs demanding a blend of cognitive, social and technical skills are typically among the most highly-paid. Therefore, if more women study STEM subjects and pursue related careers, they will increase their earnings potential in the early years of their working lives and – should they remain in their careers – the later ones. This in turn should serve to reduce the gender pay gap."
Emma Codd concludes: "More must be done to encourage girls from an early age to understand the impact that their choice of studies can have on their career options; girls must be encouraged to consider a full range of STEM career options and to have access to role models who can provide an insight into such careers. Similarly, with many of those women who study STEM subjects opting for careers in non-STEM professions, businesses in STEM related professions must show that they can offer attractive career options for women. Without these efforts, businesses – and the economy as a whole – will miss out on a hugely valuable pool of potential talent."
"While educators and policy makers will need to focus on tackling this challenge, the impact that employers can make should not be under-estimated. Whether it is providing educators and policymakers with practical insights into career requirements, giving students access to mentors in the STEM professions, or ensuring that the workplace is an environment where women can build successful careers, each business has a part to play. A great deal of progress has been made in the past half century, but we should not wait another 53 years for full parity."
---
• Follow us on Twitter
• Follow us on Facebook
21st September 2016
1 terabit per second achieved in optical fibre trial
Terabit-per-second data transmission using a novel modulation approach in optical fibre has been announced by researchers in Germany.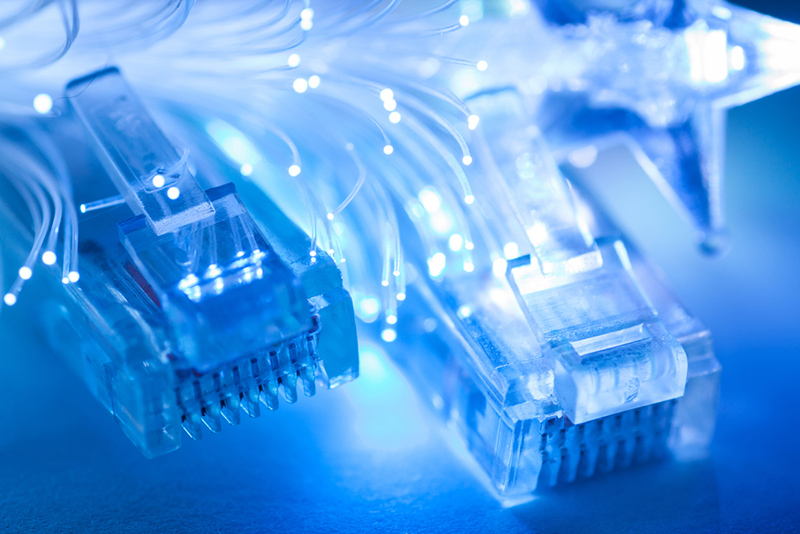 Nokia Bell Labs, Deutsche Telekom T-Labs and the Technical University of Munich have achieved unprecedented transmission capacity and spectral efficiency in an optical communications field trial with a new modulation technique. This breakthrough could extend the capability of optical networks to meet surging data traffic demands in the future.
Their research has shown that the flexibility and performance of optical networks can be maximised when adjustable transmission rates are dynamically adapted to channel conditions and traffic demands. As part of the Safe and Secure European Routing (SASER) project, the experiment over a deployed optical fibre network achieved a net 1 terabit (TB) transmission rate. This is close to the theoretical maximum information transfer rate of that channel and thus approaching the Shannon Limit discovered in 1948 by Claude Shannon, the "father of information theory."
The trial of this novel modulation approach – known as Probabilistic Constellation Shaping (PCS) – uses quadrature amplitude modulation (QAM) formats to achieve higher transmission capacity over a given channel, to significantly improve the spectral efficiency of optical communications. PCS modifies the probability with which constellation points (the alphabet of the transmission) are used. Traditionally, all constellation points use the same frequency. However, PCS cleverly uses constellation points with high amplitude less frequently than those with lesser amplitude, sending signals that are overall more resilient to noise and other potential disruption. This allows the data transmission rate to be tailored to ideally fit the transmission channel, delivering up to 30% greater reach.
This research is a key milestone in proving that PCS could be used in the future to improve optical communications. With 5G wireless technology forecast to emerge by 2020, today's optical transport systems must evolve to meet the exponentially growing demand of network data traffic, increasing at a cumulative annual rate of 100%. PCS is now part of this evolution, allowing increases in optical fibre flexibility and performance that will move data traffic faster and over greater distances without increasing the network complexity.
Marcus Weldon, President of Nokia Bell Labs and the Chief Technology Officer, commented: "Future optical networks not only need to support orders of magnitude higher capacity, but also the ability to dynamically adapt to channel conditions and traffic demand. Probabilistic Constellation Shaping offers great benefits to service providers and enterprises, by enabling optical networks to operate closer to the Shannon Limit to support massive datacentre interconnectivity and provide the flexibility and performance required for modern networking in the digital era."
---
• Follow us on Twitter
• Follow us on Facebook
21st September 2016
World's first 1 terabyte SD card is announced
Hard drive manufacturer Western Digital has announced the first 1 terabyte capacity SD card at Photokina 2016.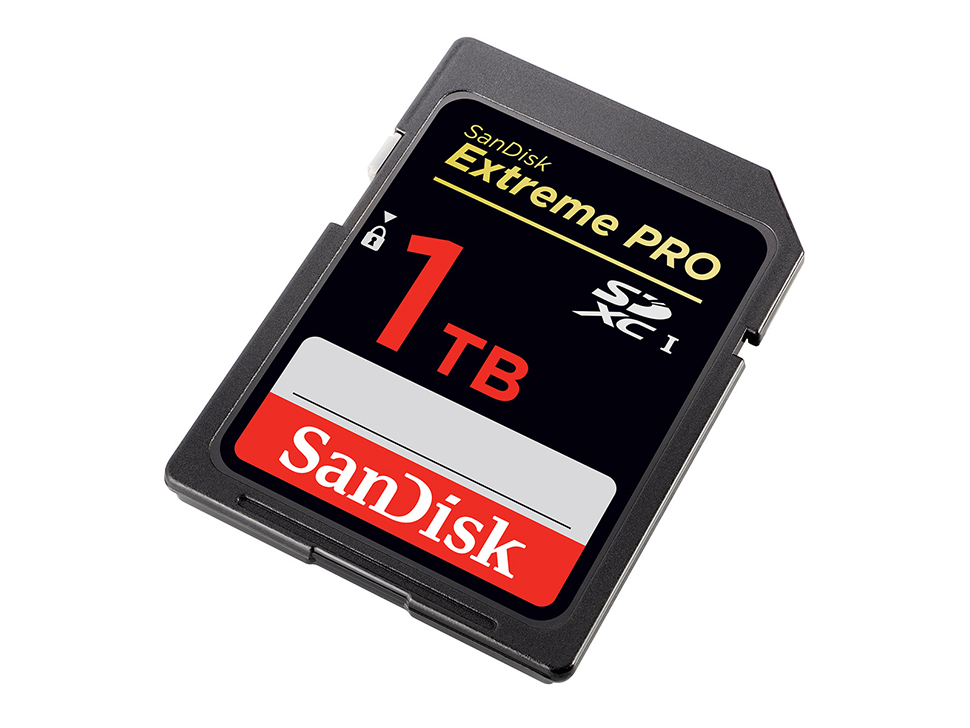 Western Digital Corporation (WDC), which acquired SanDisk for US$19 billion in May, has unveiled a 1 terabyte (TB) SDXC card prototype at the world's leading trade fair for photo and video professionals. With ever-increasing demand for high resolution content, such as 4K and 8K, the company continues to push the boundaries of technology and to demonstrate the power of exponential growth.
"Showcasing the most advanced imaging technologies is truly exciting for us," said Dinesh Bahal, Vice President of Product Management. "16 years ago we introduced the first SanDisk 64MB SD card and today we are enabling capacities of 1TB. Over the years, our goal has remained the same: continue to innovate and set the pace for the imaging industry. The SanDisk 1TB SD card prototype represents another significant achievement as growth of high-resolution content and capacity-intensive applications such as virtual reality, video surveillance and 360 video, are progressing at astounding rates."
Since the introduction of a record-breaking 512GB memory card at Photokina 2014, Western Digital has proven it can nearly double the capacity in the same SD card form factor using proprietary technology. Higher capacity cards expand the possibilities for professional videographers and photographers, giving them even greater ability to create more of the highest quality content, without the interruption of changing cards.
"Just a few short years ago, the idea of a 1TB capacity point in an SD card seemed so futuristic," said Sam Nicholson, CEO of Stargate Studios and a member of the American Society of Cinematographers. "It's amazing that we're now at the point where it's becoming a reality. With growing demand for applications like VR, we can certainly use 1TB when we're out shooting continuous high-quality video. High-capacity cards allow us to capture more without interruption – streamlining our workflow, and eliminating the worry that we may miss a moment because we have to stop to swap out cards."
Western Digital will be demonstrating the SanDisk 1TB card prototype and showcasing its newest offerings at Photokina, Hall 02.1 Stand A014.
---
• Follow us on Twitter
• Follow us on Facebook
19th September 2016
How AI might affect urban life in 2030
A diverse panel of academic and industrial thinkers has looked ahead to 2030 to forecast how advances in artificial intelligence might affect life in a typical North American city, and to spur discussion about how to ensure that AI is deployed in ways that are safe, fair and beneficial.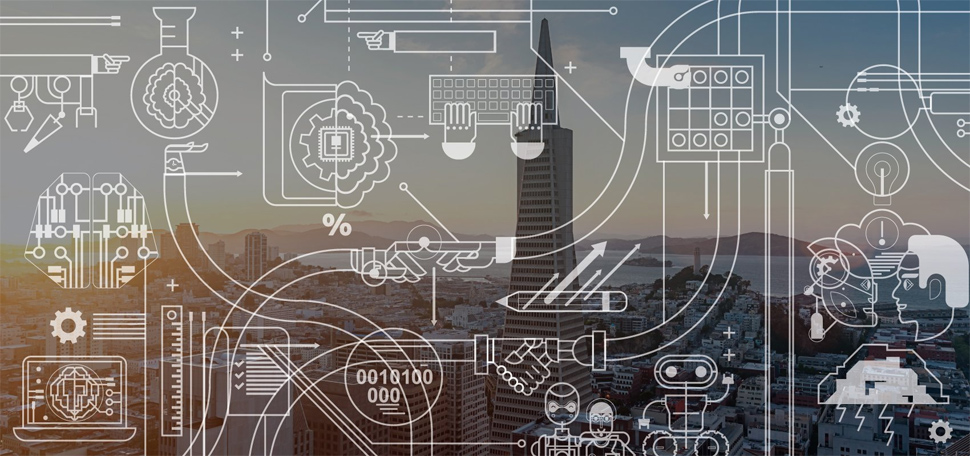 In December 2014, Stanford University began a century-long project known as the One Hundred Year Study on Artificial Intelligence (or AI100). This was intended to study the long-term implications of artificial intelligence in all aspects of work, life and play – providing guidance on the ethical development of smart software, sensors and machines. The team behind AI100 has now published the results of their first investigation, titled: "Artificial Intelligence and Life in 2030."
"We believe specialised AI applications will become both increasingly common and more useful by 2030, improving our economy and quality of life," said Peter Stone, a computer scientist from the University of Texas at Austin and chair of the 17-member panel of international experts. "But this technology will also create profound challenges, affecting jobs and incomes and other issues that we should begin addressing now to ensure that the benefits of AI are broadly shared."
The AI100 standing committee first met in 2015, led by chairwoman and Harvard computer scientist Barbara Grosz. It sought to convene a panel of scientists with diverse professional and personal backgrounds and enlist their expertise to assess the technological, economic and policy implications of potential AI applications in a societally relevant setting.
"AI technologies can be reliable and broadly beneficial," Grosz said. "Being transparent about their design and deployment challenges will build trust and avert unjustified fear and suspicion."
The report investigates eight areas of human activity in which AI technologies are already beginning to affect urban life, in ways that will become increasingly pervasive and profound by 2030. The 28,000-word study includes a glossary to help non-technical readers understand new AI applications – such as how computer vision might help screen tissue samples for cancers, for example, or how natural language processing will enable computers to grasp not simply the literal definitions, but the connotations and intent, behind words.
"It is not too soon for social debate on how the fruits of an AI-dominated economy should be shared," the researchers write in their report, noting the need for public discourse. "Currently in the United States, at least sixteen separate agencies govern sectors of the economy related to AI technologies. [...] Who is responsible when a self-driven car crashes, or an intelligent medical device fails? How can AI applications be prevented from [being used for] racial discrimination or financial cheating?"

The eight sections discuss:
• Transportation: Autonomous cars, trucks and, possibly, aerial delivery vehicles may alter how we commute, work and shop and create new patterns of life and leisure in cities.

• Home/service robots: Like the robotic vacuum cleaners already in some homes, specialised robots will clean and provide security in live/work spaces that will be equipped with sensors and remote controls.

• Health care: Devices to monitor personal health and robot-assisted surgery are hints of things to come if AI is developed in ways that gain the trust of doctors, nurses, patients and regulators.

• Education: Interactive tutoring systems already help students learn languages, math and other skills. More is possible if technologies like natural language processing platforms develop to augment instruction by humans.

• Entertainment: The conjunction of content creation tools, social networks and AI will lead to new ways to gather, organise and deliver media in more engaging, personalised and interactive ways.

• Low-resource communities: Investments in uplifting technologies like predictive models to prevent lead poisoning or improve food distributions could spread AI benefits to the underserved.

• Public safety and security: Cameras, drones and software to analyse crime patterns should use AI in ways that reduce human bias and enhance safety without loss of liberty or dignity.

• Employment and workplace: Work should start now on how to help people adapt as the economy undergoes rapid changes as many existing jobs are lost and new ones are created.
"Until now, most of what is known about AI comes from science fiction books and movies," Stone says. "This study provides a realistic foundation to discuss how AI technologies are likely to affect society." Meanwhile, Grosz said she hopes the AI 100 report "initiates a century-long conversation about ways AI-enhanced technologies might be shaped to improve life and societies."
The full report can be downloaded at https://ai100.stanford.edu/sites/default/files/ai_100_report_0831fnl.pdf
You can listen to a podcast below:
---
• Follow us on Twitter
• Follow us on Facebook
14th September 2016
A tenth of the world's wilderness lost since the 1990s
A tenth of the world's wilderness is reported to have disappeared in the last 20 years – an area twice the size of Alaska – with the Amazon and Central Africa being the hardest hit regions. If trends continue, there will be few areas of wilderness left untouched by human activity by 2050.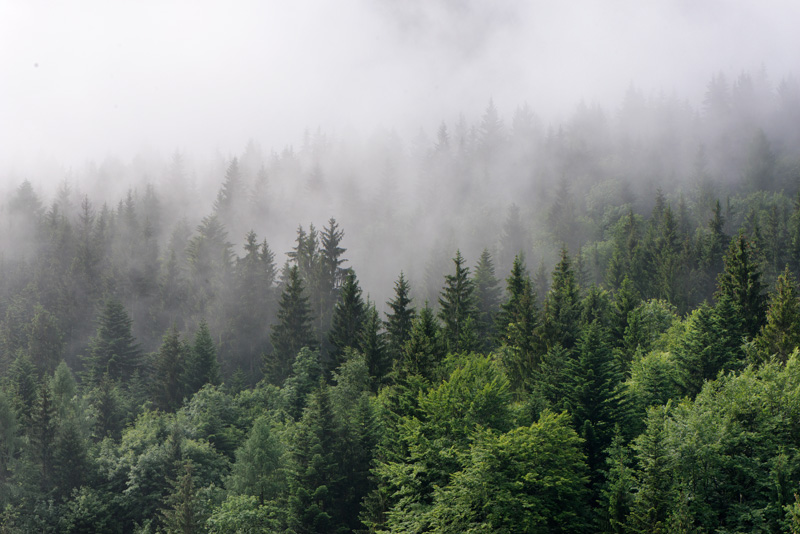 Scientists in the latest issue of Current Biology have reported catastrophic declines in wilderness areas around the planet over the last two decades. Their study describes alarming losses comprising one-tenth of global wilderness since the 1990s – an area twice the size of Alaska and half the size of the Amazon. Their findings underscore an immediate need for international policies to recognise the value of wilderness areas and to address the unprecedented threats they will face in the future, the researchers say.
"Globally important wilderness areas – despite being strongholds for endangered biodiversity, for buffering and regulating local climates, and for supporting many of the world's most politically and economically marginalised communities – are completely ignored in environmental policy," says Dr James Watson of the University of Queensland in Australia, and Wildlife Conservation Society in New York. "Without any policies to protect these areas, they are falling victim to widespread development. We probably have one to two decades to turn this around. International policy mechanisms must recognise the actions needed to maintain wilderness areas before it is too late."
Watson says much policy attention has been paid to loss of species, but comparatively little is known about larger-scale losses of entire ecosystems, especially wilderness areas which tend to be relatively understudied. To fill that gap, he and his colleagues mapped wilderness areas around the globe, with "wilderness" being defined as biologically and ecologically intact landscapes free of any significant human disturbance. The researchers then compared their current map of wilderness to one produced by the same methods in the early 1990s.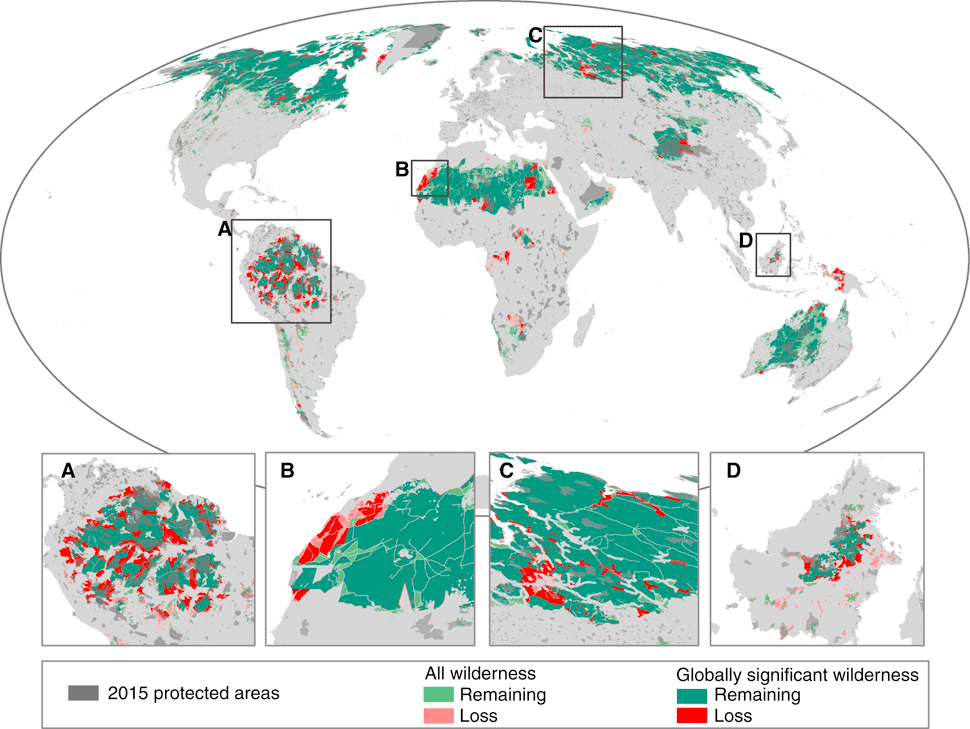 This comparison showed that a total of 30.1 million km² (around 23% of the world's total land area) now remains as wilderness, with the majority being located in North America, North Asia, North Africa, and the Australian continent. However, comparisons between the two maps show that an estimated 3.3 million km² (almost 10%) of wilderness area has been lost in the intervening years. Those losses have occurred mostly in South America, which has experienced a 30% decline in wilderness, and Africa, which has experienced a 14% loss.
"The amount of wilderness loss in just two decades is staggering" says Dr Oscar Venter of the University of Northern British Colombia. "We need to recognise that wilderness areas, which we've foolishly considered to be de facto protected due to their remoteness, are actually being dramatically lost around the world. Without proactive global interventions, we could lose the last jewels in nature's crown. You cannot restore wilderness once it is gone, and the ecological processes that underpin these ecosystems are gone, and it never comes back to the state it was. The only option is to proactively protect what is left."
The UN and others have ignored globally significant wilderness areas in key multilateral environmental agreements, says Watson, and this must change: "If we don't act soon, there will only be tiny remnants of wilderness around the planet, and this is a disaster for conservation, for climate change, and for some of the most vulnerable human communities on the planet. We have a duty to act for our children and their children."
---
• Follow us on Twitter
• Follow us on Facebook
12th September 2016
New Zealand to get nationwide gigabit broadband
New Zealand's largest telecoms firm, Chorus Limited, has announced that it will extend its one gigabit (1Gbps) residential and SME business fibre broadband service across its entire Ultra-Fast Broadband (UFB) footprint from 1st October 2016.
This move follows Chorus leading the introduction of gigabit services to New Zealand – proving both the demand and the technical viability – after the launch of its gigabit services in Dunedin last year. The company has long had national gigabit broadband on its product roadmap and from October will make it available on any UFB connection.
"We are delighted that other fibre providers have joined Chorus in championing gigabit residential and business services," said Mark Ratcliffe, the CEO. "Making New Zealand a true 'Gignation', beyond the 5,000-plus connections we have in Dunedin, should see us catapulted up the league tables of broadband speed rankings and reinforce the high quality of the broadband infrastructure we're rolling out."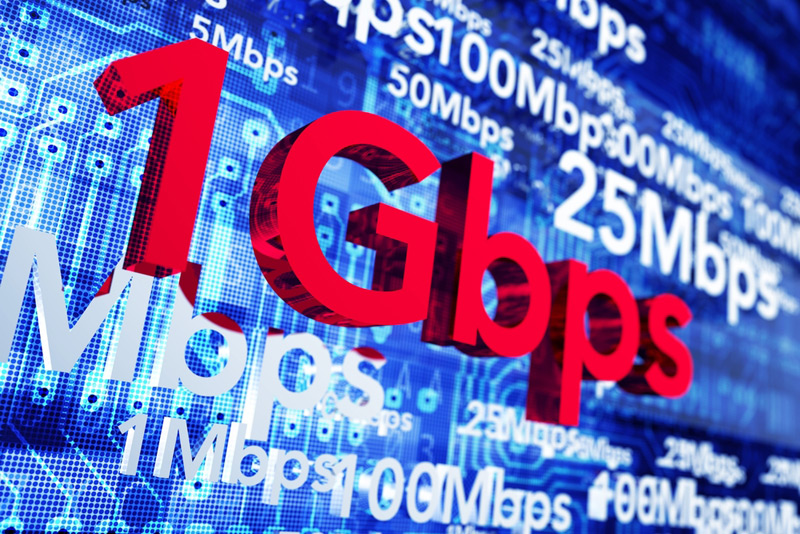 Currently, the average download speed across Chorus' networks is 30.5 megabits per second (Mbps). Gigabit broadband offers real world download speeds approaching 1,000Mbps and uploads of 500Mbps. This is equivalent to uploading 25 high resolution images to Facebook in under five seconds; downloading 25 MP3 songs in a second or streaming ultra-HD movies to 40 different devices simultaneously.
Chorus' Gigabit broadband service will run at the maximum speed the network electronics allows today. In practice, this means customers will see download speeds between 900Mbps and 970Mbps and upload speeds of up to 500Mbps.
Chorus' residential wholesale gigabit broadband will be available to broadband retailers at an introductory price of $60 per month until 30 June 2017 after which it increases to $65 per month. The business service will be priced at $75 per month from launch. Existing fibre customers looking to upgrade to a gigabit plan will not require a Chorus technician to visit their home.
---
• Follow us on Twitter
• Follow us on Facebook
9th September 2016
NASA launches asteroid sample return mission
NASA has launched the seven-year OSIRIS-REx mission, which aims to reach a 500m-wide asteroid and return a sample to Earth in 2023.
NASA's first asteroid sampling probe was launched yesterday evening at 7:05 p.m. EDT from Cape Canaveral in Florida, beginning a mission that could revolutionise our understanding of the early Solar System.
The Origins, Spectral Interpretation, Resource Identification, Security-Regolith Explorer (OSIRIS-REx) is designed to arrive at, study, and return a sample of the asteroid Bennu. Objects like Bennu are remnants from the formation of our Solar System around 4.6 billion years ago. Scientists believe that asteroids may have been a source of the water and organic molecules for the young Earth and other planetary bodies. An uncontaminated asteroid sample from a known source would enable precise analyses – providing results far beyond what can be achieved by spacecraft-based instruments or by studying meteorites that fell to Earth.
OSIRIS-REx will approach Bennu in August 2018, mapping the asteroid in 3-D, while studying its characteristics in preparation for the sample collection. Then in July 2020, the spacecraft will perform a daring manoeuvre in which its 11-foot arm will reach out and perform a five-second "high-five" to stir up surface material, collecting up to 2 kg (4.4 lb) of rocks and dust in a sample return container. It will bring the sample back to Earth in September 2023, when it will be transported to NASA's Johnson Space Center in Houston for detailed examination.
OSIRIS-REx will be the first U.S. mission to bring samples of an asteroid back to Earth and the largest sample returned from space since Apollo 17. Following its launch into space, the probe separated from its Atlas V rocket at 8:04 p.m. The solar arrays were successfully deployed and are now powering the spacecraft.
"It's satisfying to see the culmination of years of effort from this outstanding team," said Mike Donnelly, project manager. "We were able to deliver OSIRIS-REx on time and under budget to the launch site, and will soon do something that no other NASA spacecraft has done – bring back a sample from an asteroid."
In addition to its robotic sampling arm, the probe features a camera suite that will obtain high-resolution imaging and records of the sample acquisition. "PolyCam", an 8-inch telescope, will take photos with increasingly high detail as the spacecraft approaches the asteroid. "MapCam" will search for any outgassing plumes or natural satellites, as well as fully mapping the asteroid in 3-D and in four different colours. A third and final camera, "SamCam" will continuously document the sample acquisitions.
A member of the Apollo group, Bennu is a potential Earth impactor that is listed on the Sentry Risk Table and has the third highest rating of any object on the Palermo Technical Impact Hazard Scale. There is a 1 in 2,700 chance of it colliding between the years 2169 and 2199. With a mean diameter of 492m (1,614 ft), and travelling at 63,000 mph, it is calculated that such an impact would have a kinetic energy of 1200 Megatons. This would be 24 times more powerful than the Tsar Bomba, the largest nuclear weapon ever detonated, or about 80,000 times greater than the bomb dropped on Hiroshima.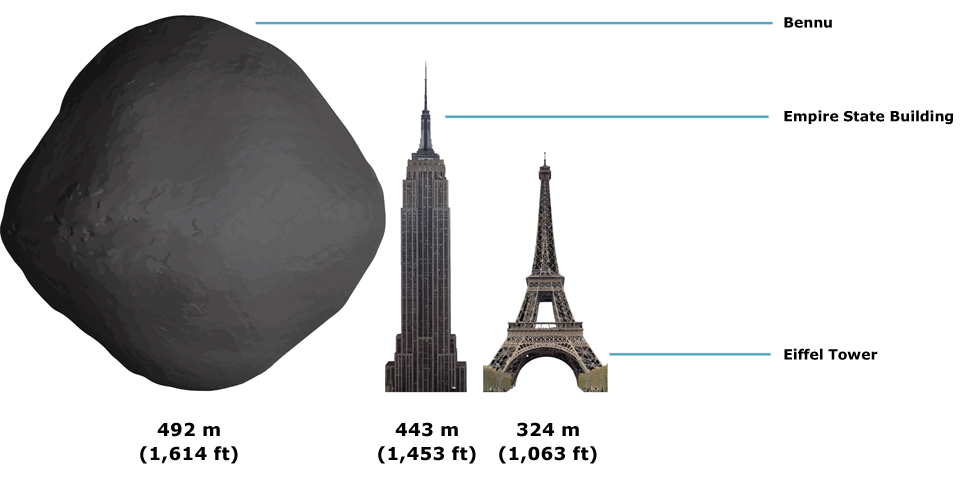 ---
• Follow us on Twitter
• Follow us on Facebook
7th September 2016
Technology vs. Humanity: The coming clash between man and machine
In his latest book, Technology vs. Humanity, futurist Gerd Leonhard asks the question: "How can society stay in control as machines enter deeper into our lives, our bodies, and eventually our brains?"
Fast Future Publishing has announced the launch of a groundbreaking new book by futurist and humanist Gerd Leonhard. This will explore the critical challenges and choices we face in balancing mankind's urge to upgrade and automate everything (including human biology itself) with our quest for freedom and happiness.
Technology vs. Humanity is the second in the company's "FutureScapes" series of books, looking at the core issues and ideas shaping mankind's future. The book is available at fastfuturepublishing.com and there is a 20% pre-launch discount for purchases made before the September 8th launch date.
The ever-accelerating pace of technology has driven a migration from the mainframe to the desktop, to the laptop, to the smartphone, to wearables and soon to brain-computer interfaces. As we blur the distinction between human and machine with implants and ingestible inserts, Gerd Leonhard makes a last-minute clarion call for an honest debate and a more philosophical exchange on what society needs and wants, and how best to steer the relentless pace of innovation.
Leonhard argues that, "Before it's too late, we must stop and ask the big questions: How do we embrace technology without becoming it? How do we ensure all technological progress is geared towards the service of humanity? When it happens—gradually, then suddenly—the machine era will create the greatest watershed in human life on Earth, and we as humans have to be in control of it."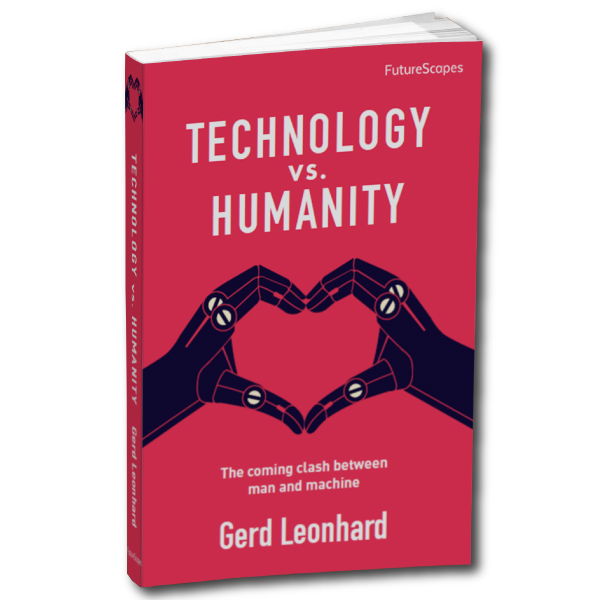 Leonhard puts a spotlight on key issues and developments that will shape our future world:
• What are the technological "megashifts" that will transform life, work, business, the economy, and government?

• Are we approaching the end of work-as-we-know-it?

• Will scientific advances enable the next generation to live for centuries?

• Why don't Big Data, the Internet of Things, and Artificial Intelligence have the same kind of global governance policies and standards that we've demanded and imposed on previous technological revolutions, such as nuclear power?

• How can we address the urgent need for "digital ethics" before Silicon Valley assumes control of the species previously known as Homo sapiens?
If we are, indeed, the last fully "human-only" generation in history, shouldn't 2016 see the beginning of a conversation about where all this is leading? Gerd asks: What moral values are we prepared to stand up for – before being "human" alters its meaning forever?
Technology vs. Humanity by Gerd Leonhard is published 8th September by Fast Future Publishing.
---
• Follow us on Twitter
• Follow us on Facebook
7th September 2016
Global population to reach 10 billion by 2053
The world's population will surpass 10 billion by 2053, according to the latest forecast from the Population Reference Bureau.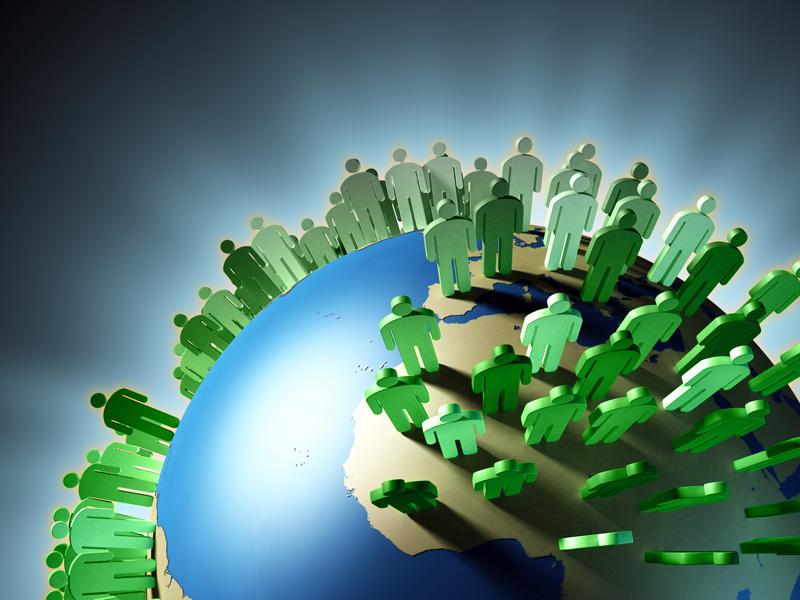 The number of humans on the planet – which currently stands at 7.4 billion – will increase by over one-third to reach 9.9 billion by 2050, according to the latest forecast from the Population Reference Bureau (PRB), a U.S. non-profit organisation based in Washington, DC. If the assumptions underlying this projection are applied to subsequent years, the figure will reach 10 billion by 2053.
Jeffrey Jordan, president and CEO of the PRB, comments on these findings: "Despite declines in fertility rates around the world, we expect population gains to remain strong enough to take us toward a global population of 10 billion. Significant regional differences remain, though. For example, very low birth rates in Europe will mean population declines there, while Africa's population is expected to double."
The PRB's estimate is slightly higher than the United Nation's World Population Prospects: 2015 Revision, which envisions a world of 9.7 billion people by the middle of the century and 9.8 billion by 2053. It is even greater still than the U.S. Census Bureau's estimate of 9.3 billion by 2050.
The data in this report shows that Africa's population will grow from 1.2 billion in 2016, to 1.6 billion in 2030, and 2.5 billion by 2050. The total population of the Americas will see only a small change, rising from 998 million in 2016 to 1.2 billion in 2050. Asia will gain 890 million to reach 5.3 billion by 2050, while Europe registers a decline from 740 million to 728 million. Oceania (which includes Australia and New Zealand) will rise from 40 million to 66 million.
The PRB's widely referenced Data Sheet has been published annually since 1962. This year's edition presents the latest data on 19 key population, health and environment indicators for the world, major regions, and over 200 countries. They have also added six indicators and analytical graphics that explore the balance between providing for human needs and sustainably managing the natural resources on which people depend.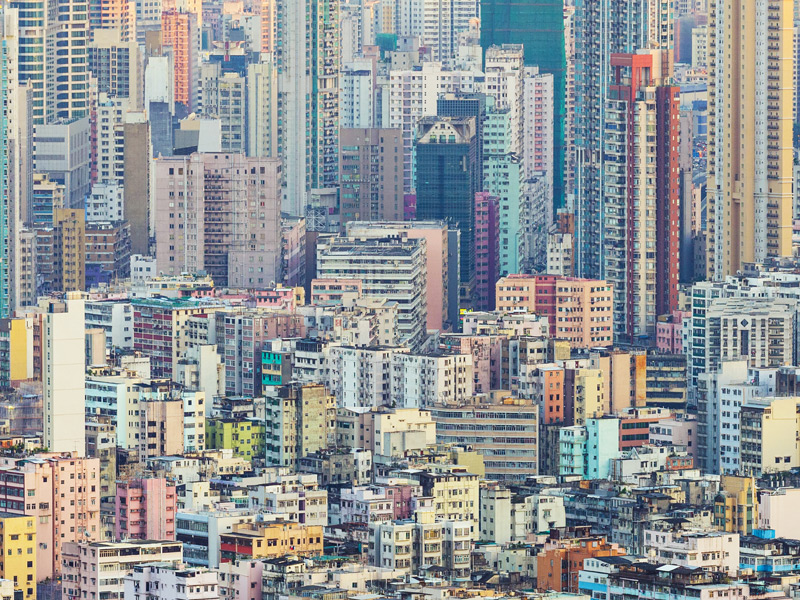 Other findings in the report include:
• The combined population of the least developed countries will double to 1.9 billion by 2050. There are 48 of these countries, based on U.N. criteria – most of them in Africa.
• Niger, the country with the highest birth rate, will see its population more than triple – from 19.7 million in 2016, to 68.9 million in 2050.
• India will be the most populous country in the world by 2050, with 1.7 billion people. China will have fallen to second place with 1.3 billion.
• The United States will remain in third place. Its population will increase by 23 percent – from 324 million today to 398.3 million in 2050.
• Nigeria will leap from seventh into fourth place. Its population will more than double to 397.5 million by 2050, just 800,000 below the United States.
• A total of 42 countries will see their populations fall. These are scattered throughout Asia, Latin America, and Europe. Some European nations will experience major declines, such as Romania, which is projected to go from 20 million today, to only 14 million in 2050.
For more information, visit worldpopdata.org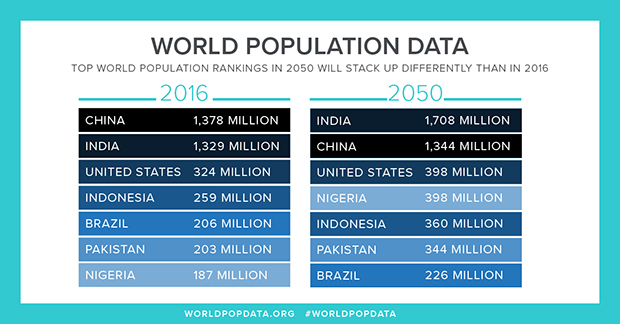 ---
• Follow us on Twitter
• Follow us on Facebook
6th September 2016
Latest update of threatened species list brings good and bad news
The IUCN has removed the giant panda from its endangered species list, but added the eastern gorilla to its critically endangered list.
The World Conservation Congress, which convenes every four years, is currently being held in Hawaii, USA. The International Union for Conservation of Nature and Natural Resources (IUCN), which organises the meetings, has just released an update to its "Red List" of species threatened with extinction. This brings some good news, but also a number of worrying developments.
On the plus side, the Giant Panda (Ailuropoda melanoleuca) has now been moved from "Endangered" to "Vulnerable", following decades of efforts to protect and restore the forests on which the animals depend. Their increased population and improved status confirms that the Chinese government's policies are effective. However, climate change is predicted to eliminate more than 35% of the Panda's bamboo habitat later this century and could therefore reverse the gains made since the 1990s.
To protect this iconic species, the IUCN emphasises it is critical that the effective forest protection measures are continued and that newly emerging threats are fully addressed. The Chinese government is planning to expand its existing conservation policy for the species, which the IUCN says must be strongly supported to ensure its effective implementation.
Although the news is encouraging for giant pandas, other species are facing much greater challenges. The Eastern Gorilla – the largest living primate – has been moved from "Endangered" to "Critically Endangered" due to a devastating population decline of more than 70% in 20 years. Its population is now thought to be fewer than 5,000.
Grauer's Gorilla (G. b. graueri), one of the two subspecies, has lost 77% of its population since 1994, declining from 16,900 individuals to only 3,800. Killing or capture of great apes is illegal; yet hunting represents the greatest threat to Grauer's Gorillas. The second of the species, the Mountain Gorilla (G. b. beringei), has been faring better, increasing in number to around 880 individuals.
Four of the six great apes – the Eastern Gorilla, Western Gorilla, Bornean Orangutan and Sumatran Orangutan – are now listed as Critically Endangered, whilst the Chimpanzee and Bonobo are listed as Endangered.
"To see the Eastern Gorilla – one of our closest cousins – slide towards extinction is truly distressing," said Inger Andersen, the IUCN Director General. "We live in a time of tremendous change and each IUCN Red List update makes us realise just how quickly the global extinction crisis is escalating. Conservation action does work and we have increasing evidence of it. It is our responsibility to enhance our efforts to turn the tide and protect the future of our planet."
The latest Red List includes almost 83,000 species of animals and plants, of which nearly 24,000 are threatened with extinction. The IUCN, its Species Survival Commission and nine partner institutions will jointly commit more than US$10 million, as part of an ambitious strategic plan that aims to double the number of species assessed on the Red List by the year 2020.
"The world is changing fast and dramatically," said Dr M Sanjayan, senior scientist from Conservation International. "Now more than ever, amid the updates to the Red List, it's crucial to identify and track the elements of nature that need protection the most. Monitoring the diversity of life is a fundamental part of all our efforts to understand the changes happening on our planet and focusing our conservation efforts so that people and nature can thrive."
"Illegal hunting and habitat loss are still major threats driving many mammal species towards extinction," said Carlo Rondinini, Coordinator of the mammal assessment at Sapienza University of Rome. "We have now reassessed nearly half of all mammals. While there are some successes to celebrate, this new data must act as a beacon to guide the conservation of those species which continue to be under threat."
---
• Follow us on Twitter
• Follow us on Facebook
4th September 2016
A promising new treatment for Alzheimer's
A new antibody has been shown to substantially reduce the harmful beta-amyloid plaques in patients with early-stage Alzheimer's. Its makers have described it as "the best news for dementia in 25 years."
Aducanumab, a new antibody developed by the University of Zurich (UZH), has been shown to trigger a meaningful reduction of harmful beta-amyloid plaques in patients with early-stage Alzheimer's disease. These protein deposits in the brain are a classic sign of Alzheimer's disease and contribute to the progressive degeneration of brain cells. Furthermore, the researchers demonstrated in an early stage clinical study that – after one year of treatment with Aducanumab – cognitive decline could be significantly slowed in antibody-treated patients, as opposed to the placebo group.
Although the precise causes of Alzheimer's remain unknown, it is clear that the disease commences with progressive amyloid deposition in the brain approximately 10 to 15 years before the clinical symptoms such as memory loss. Researchers have now been able to show that Aducanumab, a human monoclonal antibody, selectively binds amyloid plaques, thus enabling microglial cells to remove them. A one-year trial, as part of a phase Ib study, resulted in almost complete clearance of the harmful plaques in treated patients. The results, which also involved biotech company Biogen and the UZH spin-off Neurimmune, were published this week in the journal Nature.
"This is the best news that we have had in our 25 years," said Dr Alfred Sandrock from Biogen, which is based in Massachusetts. "It brings new hope to patients with this disease."
"The results of this clinical study make us optimistic that we can potentially make a great step forward in treating Alzheimer's disease," said Prof. Roger M. Nitsch from the Institute for Regenerative Medicine at the UZH. "The effect of the antibody is very impressive. And the outcome is dependent on the dosage and length of treatment." As shown in the image above, practically no beta-amyloid plaques could be detected in patients who received the highest dose of the antibody.
The drug was developed using a technology platform from Neurimmune. Using blood collected from elderly persons aged up to 100, and demonstrating no cognitive impairment, researchers isolated the immune cells whose antibodies are able to identify toxic beta-amyloid plaques, but not the amyloid precursor that is present throughout the human body and believed to play an important role in the growth of nerve cells. These immune cells were then cloned in large numbers and given intravenously to each patient just once a month. The good safety profile of the drug may well be attributed to its specific capacity to bond with the abnormally folded beta-amyloid protein fragment, as well as the fact that the antibody is of human origin.
165 patients with early-stage Alzheimer's were treated in the phase 1b clinical study. To further evaluate the safety and efficacy, two larger phase 3 clinical trials are now underway involving 2,700 patients from 20 countries in North America, Europe and Asia. The U.S. Food and Drug Administration has placed the drug on "Fast Track" designation, a program that supports the accelerated development of new treatments for serious conditions with an unmet medical need.
"By collaborating with regulators through programs like Fast Track, we hope to bring effective treatments to patients and families affected by Alzheimer's disease as quickly as possible," said Dr. Sandrock.
---
• Follow us on Twitter
• Follow us on Facebook
3rd September 2016
DNA is sequenced in outer space for the first time
DNA has been sequenced in space for the first time, with astronaut Kate Rubins using a MinION device aboard the International Space Station.
High above the Earth, at an altitude of 330 km (205 mi), NASA has conducted the first ever space-based genome sequencing. This was made possible by a handheld device called a MinION, used aboard the International Space Station (ISS) by astronaut Kate Rubins.
Genetics have come a long way since 1953, when James Watson and Francis Crick published their famous discovery, which identified the double helical structure of DNA, the molecular instructions used in the development and functioning of all known living organisms. By the 1970s, gene expression could be controlled and manipulated through genetic engineering, which led to the first genetically modified animals and plants. During the final decades of the 20th century, teams of biologists attempted large-scale genetics projects, sequencing entire genomes, which culminated in the Human Genome Project. The latter was a $2.7 billion endeavour that involved hundreds of scientists from laboratories around the world.
Today, in the 21st century, the costs of sequencing DNA and the time required to do so have fallen at unprecedented rates – thanks to exponential advances in technology progressing faster than Moore's Law. Hundreds of thousands of human genomes have now been sequenced, with a billion likely to be read by 2025, alongside those of many more animals, plants and other lifeforms. Given the increasing portability of the hardware and its relative ease of use, it was only a matter of time before this technology found its way into space. This follows a similar milestone in November 2014 when the first 3D printer was used on the ISS.
The MinION device used by Rubins is small and light enough to carry in your palm and is easily attached to a laptop with a USB port. It was tested by researchers last year who sequenced the full genome of the bacteria Escherichia Coli. Developed by UK-based company Oxford Nanopore Technologies, the MinION works by a system of tiny protein "nanopores" dotted across an electrically-resistant membrane. A current is applied and flows through the aperture of the nanopore only. Individual molecules are identified based on a distinctive signature they reveal as they pass by and disrupt the current. Intact strands of DNA can be processed in real time and catalogued according to each of the four nucleobases – guanine (G), adenine (A), thymine (T), and cytosine (C) – as explained in this video.
Dr. Rubins, who has been aboard the ISS since 6th July, sequenced the DNA of bacteria, viruses and rodents. A team back on the ground then analysed the data and compared it to identical samples processed in their laboratory. The microgravity environment and other conditions on the space station appeared to have little or no effect in terms of harming the results.
"Until recently, technology for sequencing in space hasn't been available because sequencers are generally large bulky instruments," said Charles Chiu, director of the Abbott Viral Diagnostics and Discovery Centre at the University of California, who led the study. "It didn't turn out to be a huge problem. We essentially got equivalent data, and it's of very high quality, probably within the top 20% of nanopore runs that we do routinely here on Earth."
In future missions, the sequencing of DNA could enable crew members to rapidly diagnose an illness, or identify microbes growing aboard the station and what health threat is present. This would be particularly important to help protect astronauts on long-duration missions to Mars, for example.
"Onboard sequencing makes it possible for the crew to know what is in their environment at any time," said Sarah Castro-Wallace, NASA microbiologist and ISS project manager. "That allows us on the ground to take appropriate action – do we need to clean this up right away, or will taking antibiotics help or not? We can resupply the station with disinfectants and antibiotics now; but once crews move beyond the station's low Earth orbit, we need to know when to save those precious resources and when to use them."
In addition, the MinION and other sequencers can become a tool for more advanced science investigations in space. Researchers could use them to examine changes in genetic material or gene expression while in orbit, for example, rather than waiting for samples to be returned to Earth for testing. The ability to read genomes in space may also help in the detection of DNA-based life elsewhere in the universe. Maybe in the far future, similar devices will be routinely used on Earth-like planetary surfaces to catalogue alien species.
"Welcome to systems biology in space," said Rubins after sequencing the DNA samples, thanking the ground team for their efforts. "It is very exciting to be with you guys together at the dawn of genomics biology and systems biology in space."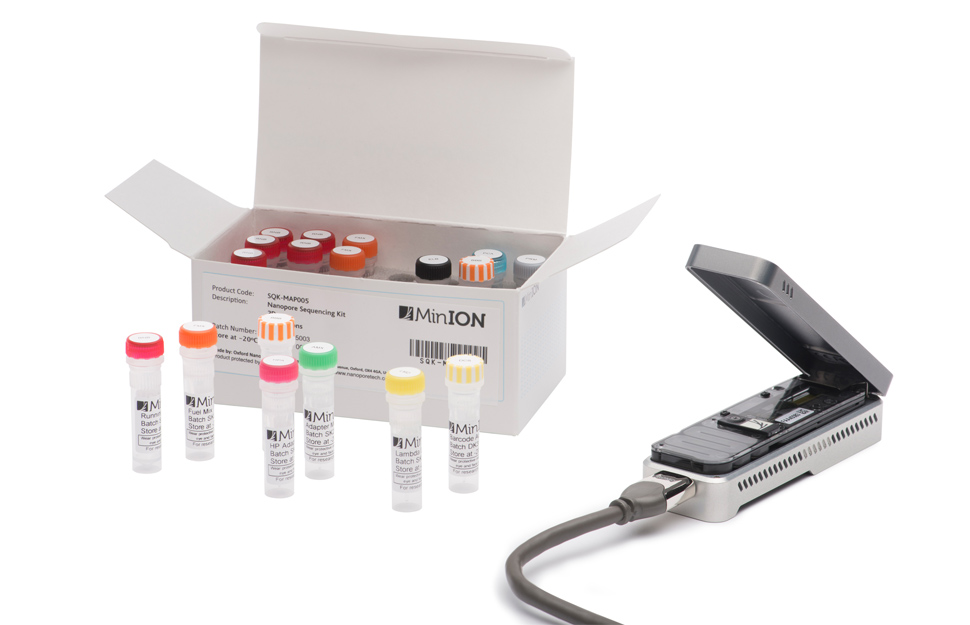 ---
• Follow us on Twitter
• Follow us on Facebook