20th May 2013
Global Estimates 2012: People displaced by disasters
We tend to think of climate change as being decades into the future, but climate disasters are already displacing millions of people worldwide.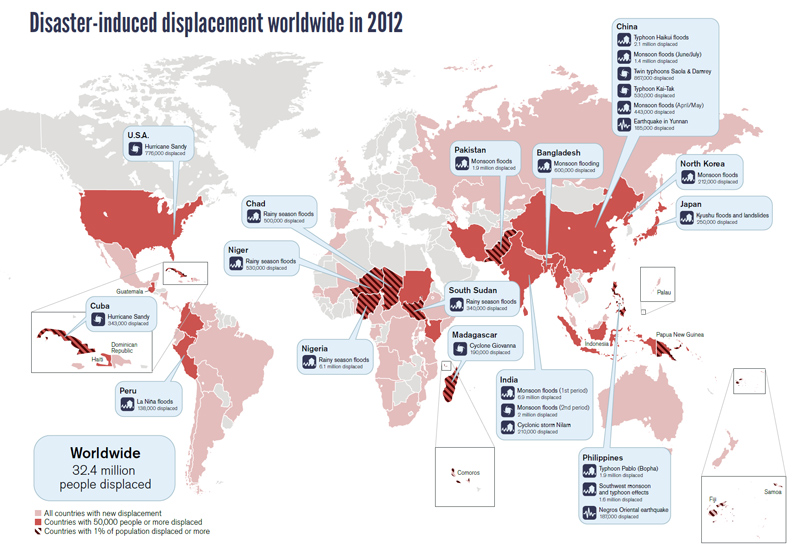 The Internal Displacement Monitoring Centre (IDMC) has released its Global Estimates 2012 report. This reveals that over 32.4 million people were forced to flee their homes in 2012 by disasters such as floods, storms and earthquakes. While Asia and west and central Africa bore the brunt, 1.3 million were displaced in rich countries, with the USA particularly affected.
98% of all displacement in 2012 was related to climate and weather events, with flood disasters in India and Nigeria accounting for 41% of the total. In India, monsoon floods displaced 6.9 million, and in Nigeria 6.1 million people were newly displaced. While over the past five years 81% of global displacement has occurred in Asia, in 2012 Africa had a record high for the region of 8.2 million people newly displaced – over four times more than in any of the previous four years.
"In countries already facing the effects of conflict and food insecurity such as in Nigeria, Pakistan, and South Sudan, we observe a common theme," says Clare Spurrell, Chief Spokesperson for IDMC. "Here, vulnerability to disaster triggered by floods is frequently further compounded by hunger, poverty and violence; resulting in a 'perfect storm' of risk factors that lead to displacement."
There is also increasing scientific evidence that climate change will become a factor. A 2012 Special Report from the Intergovernmental Panel on Climate Change (IPCC) found that there is evidence to support the claim that "[d]isasters associated with climate extremes influence population mobility and relocation, affecting host and origin communities."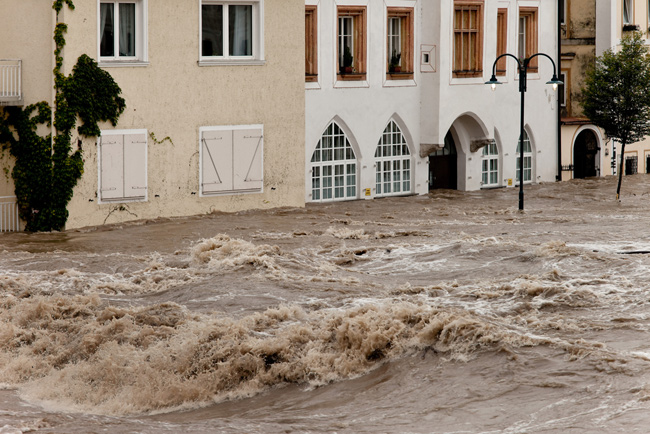 IDMC's report highlights how disaster-induced displacement takes a toll in both rich and poor countries with the USA appearing among the top ten countries with the highest levels of new displacement, with over 900,000 people being forced to flee their homes in 2012. People in poorer countries, however, remain disproportionately affected and make up 98% of the global five year total.
"In the US following Hurricane Sandy, most of those displaced were able to find refuge in adequate temporary shelter while displaced from their own homes," says Spurrell. "Compare this to communities in Haiti, where hundreds of thousands are still living in makeshift tents over three years after the 2010 earthquake mega-disaster, and you see a very different picture."
According to the IDMC report, a critical component to improving community resilience and government responses to disasters is better data collection on people who have been displaced. "Currently, the information available is biased, often only focusing on the most visible people who take shelter in official evacuation sites or camps," says Spurrell. "We need to know more about those who seek refuge with families and friends, people who are repeatedly displaced by smaller disasters, or those who are stuck in prolonged displacement following a disaster – not just those that make headlines."
---
20th May 2013
Worldwide capacity of lithium-ion batteries for electric vehicles will multiply more than 10-fold by 2020
Improvements in lithium ion (Li-ion) battery technology are helping to accelerate the worldwide market for electric vehicles (EVs).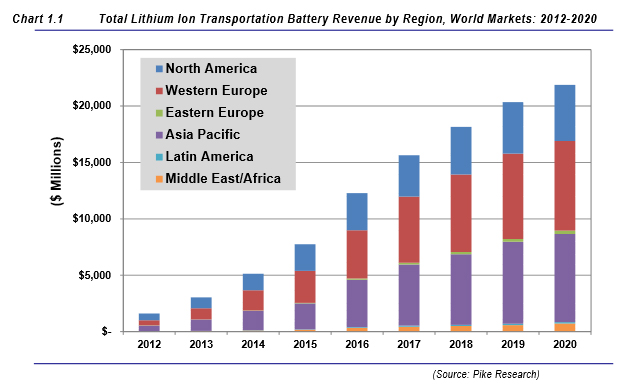 In the last few years, automakers have shifted from nickel-metal hydride (NiMH) batteries to Li-ion batteries. This shift represents a major endorsement of Li-ion chemistry and its ability to perform consistently in an automotive environment. According to a new report from Navigant Research, total worldwide capacity of Li-ion batteries for transportation applications will increase more than ten-fold, from 4,400 megawatt-hours (MWh) in 2013 to nearly 49,000 MWh by 2020.
"Li-ion technology continues to improve, as increased energy densities translate into smaller and lighter battery packs with more power," says David Alexander, senior research analyst with Navigant Research. "At the same time, leading battery cell manufacturers have built new factories utilising the latest production techniques, including greater automation and faster throughput. This will lead to a reduction in the cost per kilowatt-hour (kWh) over the next few years, provided that volumes continue to increase."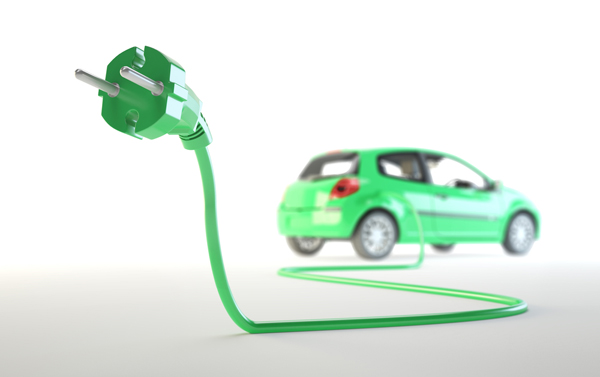 The market for Li-ion batteries will primarily be driven by the growth of battery electric vehicles (BEVs), as they utilise much larger battery packs than plug-in hybrid electric vehicles (PHEVs). Today, most BEVs use battery packs ranging from 16 kWh to 85 kWh, compared to PHEVs that typically use packs ranging from 4 kWh to 16 kWh. Additionally, many recently introduced hybrid vehicles, such as the Honda Civic Hybrid, use Li-ion batteries, and the percentage of hybrids using Li-ion technology is expected to grow steadily as automakers update their models.
The report, "Electric Vehicle Batteries", provides a detailed examination of the growing market for Li-ion batteries, including profiles of all of the leading Li-ion battery manufacturers. Forecasts for revenues from Li-ion batteries, segmented by vehicle type, are included, along with vehicle roadmaps for hybrid, PHEV, and BEV sales by region. The report also includes a review of competing energy storage technologies, including ultracapacitors and nickel-metal hydride batteries. An Executive Summary of the report is available for free download on the Navigant Research website.
20th May 2013
Asteroid sample return mission moves into development
NASA's first mission to sample an asteroid is moving ahead into development and testing in preparation for its launch in 2016.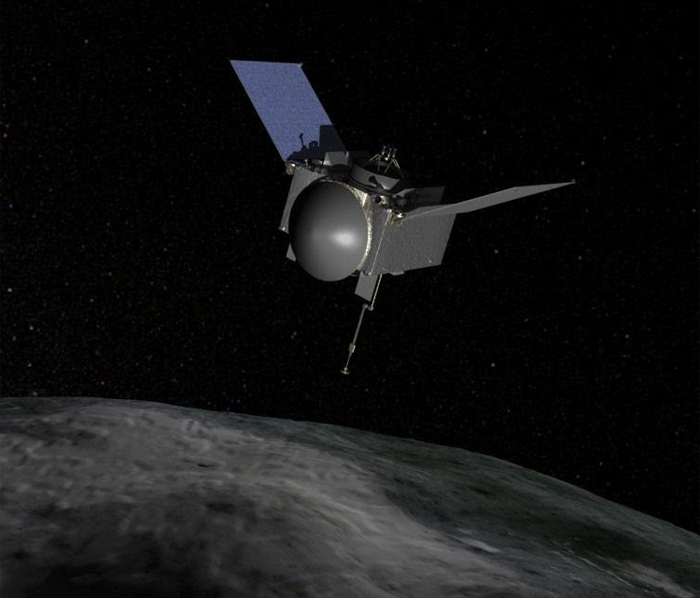 The Origins-Spectral Interpretation Resource Identification Security Regolith Explorer (OSIRIS-REx) has passed a confirmation review called Key Decision Point C (KDP-C). Officials reviewed a series of detailed project assessments and authorised the spacecraft's continuation into the development phase.
OSIRIS-REx will rendezvous with the asteroid Bennu (formerly known as 1999 RQ36) in 2018 and return a sample of it to Earth in 2023. Bennu is a carbonaceous rock measuring 580m (1,900 ft) in diameter, with an Earth-crossing orbit. It has a small chance of colliding with Earth between the years 2169 and 2199.

"Successfully passing KDP-C is a major milestone for the project," said Mike Donnelly, OSIRIS-REx project manager at NASA's Goddard Space Flight Center in Greenbelt, Md. "This means NASA believes we have an executable plan to return a sample from Bennu. It now falls on the project and its development team members to execute that plan."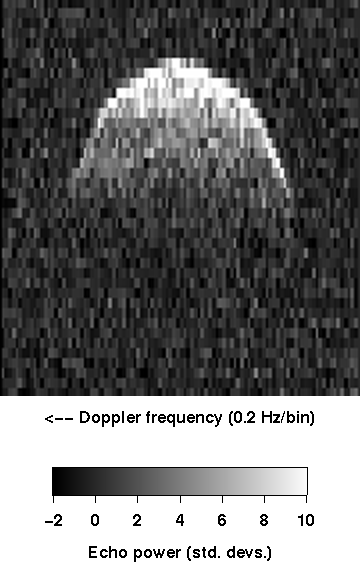 Bennu could hold clues to the origin of the solar system. OSIRIS-REx will map the asteroid's global properties, measure non-gravitational forces and provide observations that can be compared with data obtained by telescope observations from Earth. The probe will collect a minimum of 2 ounces (60 grams) of surface material.

"The entire OSIRIS-REx team has worked very hard to get to this point," said Dante Lauretta, OSIRIS-REx principal investigator at the University of Arizona in Tucson. "We have a long way to go before we arrive at Bennu, but I have every confidence when we do, we will have built a supremely capable system to return a sample of this primitive asteroid."

The mission will be a vital part of NASA's plans to find, study, capture and relocate an asteroid for exploration by astronauts. NASA recently announced an asteroid initiative proposing a strategy to leverage human and robotic activities for the first human mission to an asteroid while also accelerating efforts to improve the detection and characterisation of asteroids.
19th May 2013
New treatments for hepatitis C
Several emerging treatments for this debilitating illness could dramatically improve cure rates, while greatly decreasing the side effects and period of time needed to recover.
It is estimated that between 130–200 million people – or nearly 3% of the world's population – are living with chronic hepatitis C. The disease was first postulated in the 1970s and proven in 1989. The hepatitis C virus (HCV) is spread primarily by blood-to-blood contact from intravenous drug use, poorly sterilised medical equipment and transfusions. Affecting mainly the liver, it is often asymptomatic, but can lead to eventual scarring of the liver and ultimately to cirrhosis, liver failure, cancer and other life-threatening conditions.
No vaccine against hepatitis C is available. HCV induces chronic infection in 50–80% of cases. Of these, around 75% will clear with medication. However, lengthy periods of treatment are often required – up to 48 weeks or more, depending on the genotype. Adverse side effects are common, with half of people getting flu-like symptoms and a third experiencing emotional problems. The economic costs are significant both to the individual and society. In the USA for example the average lifetime cost of the disease has been estimated at $33,407, with a liver transplant costing $200,000.
At the Conference on Retroviruses and Opportunistic Infections (CROI), held recently in Atlanta, a range of new studies on direct-acting antivirals (DAAs) was highlighted. They are summarised in the abstract of a paper which states:
"In HCV monoinfected patients, several interferon alfa-sparing, all-oral regimens demonstrated cure rates of greater than 90% with 12 weeks of treatment, including for hard-to-treat patients."
Interferon is an immune-boosting drug used in current treatments – and is responsible for many of the side effects described earlier – so its replacement with new, direct-acting drugs like those mentioned here would be a major boost in terms of curing HCV.
19th May 2013
Could we be traveling to Mars within 20 years?
As featured on our timeline, NASA has plans for a manned mission to Mars by 2033. In this video, CNN's Brooke Baldwin discusses space travel to Mars with astronaut Buzz Aldrin, the second man to walk on the Moon's surface. His new book, Mission to Mars: My Vision for Space Exploration, was published this month.
19th May 2013
Samsung announces breakthrough in 5G mobile technology
South Korean electronics giant Samsung has successfully developed the world's first adaptive array transceiver operating in the millimetre-wave Ka bands for cellular communications.
This new technology will be central to 5G mobile communication systems and will provide data transfer speeds up to several hundred times faster than current 4G networks.
Future networks will require a broad range of frequencies. It was previously assumed that millimetre-wave bands would be impractical over long distances, due to extremely high atmospheric attenuation and other problems. However, the new adaptive array transceiver made by Samsung, which includes 64 antenna elements, has been shown to overcome loss of radio propagation. Data is transmitted over 2 km at a frequency of 28 GHz, much higher than conventional bands which typically range from several hundred MHz to several GHz.
In addition to speeds of 1 gigabit per second (allowing users to download an entire film in a second, or enjoy real-time streaming of ultra HD), 5G will provide a number of other features designed to improve reliability, compatibility, service and user experience. Samsung now plans to accelerate its research and development of 5G mobile and estimates it will be ready for commercialisation in 2020. Other regions too – including Europe and China – plan to bring these services to market by that year.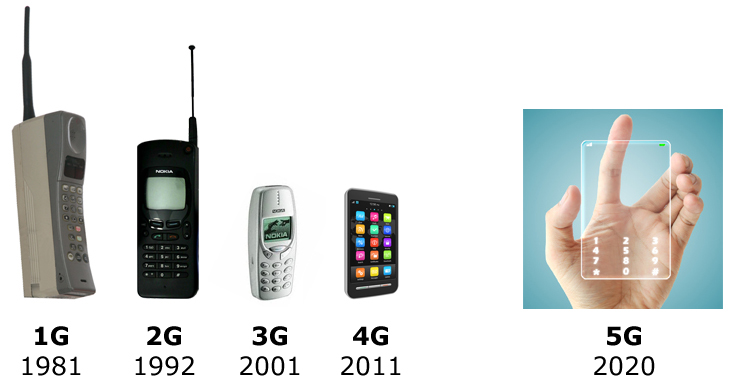 18th May 2013
A new company plans to deliver the first 3D printer into space, enabling astronauts to use this revolutionary new manufacturing process.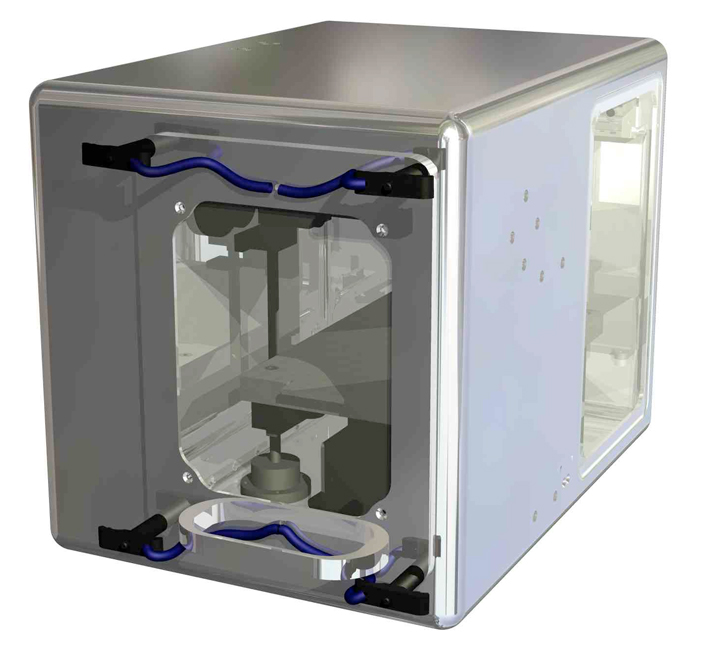 Made in Space was established in 2010 by alumni of the Singularity University, a non-profit institution whose founders include Ray Kurzweil and Peter Diamandis. For the past three years, they have been working to perfect 3D printers capable of functioning in microgravity. According to Chief Technology Officer, Jason Dunn, the company has flown more than 400 reduced gravity aircraft flights to test the machines.
Having recently been awarded a contract with NASA, the team will be sending their first 3D printer into space next year aboard a SpaceX Dragon freighter, for use on board the International Space Station (ISS). This will enable astronauts to print parts and replacement components in orbit instead of having to ship them up from Earth, saving time and money. Experiments will also demonstrate the long-term effects of microgravity on 3D printing, as well as providing a valuable scientific foundation for future additive manufacturing in space.

Aaron Kemmer, CEO: "The future of space exploration will change forever when everything we need for space is built in space. In this future, parts, habitats and structures are not launched and assembled, but instead 3D-printed, layer-by-layer in outer space with additive manufacturing."
In a separate development, Washington State University researchers last year demonstrated a way of using Moon rock to print objects. Perhaps in the not-too-distant future, spacecraft really will have "replicator"-style devices like those featured in Star Trek...
18th May 2013
Largest solar cell printer can make a new panel every two seconds
Scientists have produced the largest flexible, plastic solar cells in Australia – 10 times the size of what they were previously able to – thanks to a new printer installed at CSIRO, the country's national science agency.
The printer has allowed researchers from the Victorian Organic Solar Cell Consortium (VICOSC) – a collaboration between CSIRO, the University of Melbourne, Monash University and industry partners – to print organic photovoltaic cells the size of an A3 sheet of paper.
According to CSIRO materials scientist Dr Scott Watkins, printing cells on such a large scale opens up a huge range of possibilities for pilot applications: "There are so many things we can do with cells this size. We can set them into advertising signage, powering lights and other interactive elements. We can even embed them into laptop cases to provide backup power for the machine inside."
The new printer, worth A$200,000, is a big step up for the VICOSC team. In just three years they have gone from making cells the size of a fingernail to cells 10cm square. Now with the new printer they have jumped to cells that are 30cm wide.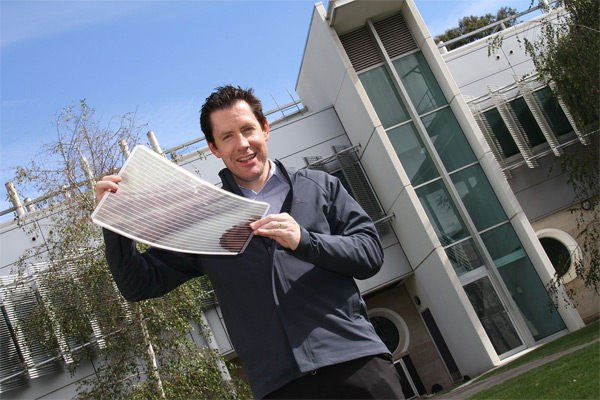 VICOSC project coordinator and University of Melbourne researcher Dr David Jones says that one of the great advantages of the group's approach is that they're using existing printing methods, making it a very accessible technology.
"We're using the same techniques that you would use if you were screen printing an image onto a T-Shirt," he says.
Using semiconducting inks, the researchers print the cells straight onto paper-thin flexible plastic or steel. With the ability to print at speeds of up to ten metres per minute, this means they can produce one cell every two seconds.
As the researchers continue to scale up their equipment, the possibilities will become even greater.
"Eventually we see these being laminated to windows that line skyscrapers," Dr Jones says. "By printing directly to materials like steel, we'll also be able to embed cells onto roofing materials."
The organic photovoltaic cells, which produce up to 50 watts of power per square metre, could even be used to improve the efficiency of more traditional silicon solar panels.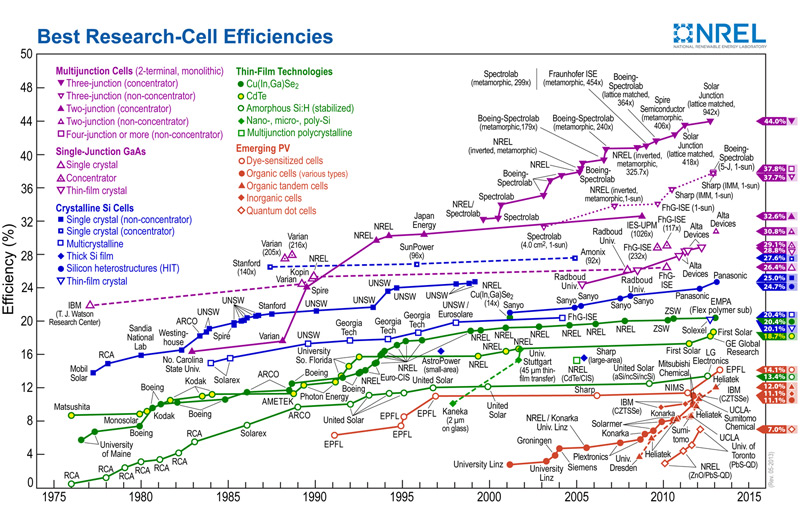 "The different types of cells capture light from different parts of the solar spectrum. So rather than being competing technologies, they are actually very complementary," Dr Watkins says.
The scientists predict that the future energy mix for the world, including Australia, will rely on many non-traditional energy sources. "We need to be at the forefront of developing new technologies that match our solar endowment, stimulate our science and support local, high-tech manufacturing.
"While the consortium is focused on developing applications with current industrial partners there are opportunities to work with other companies through training programs or pilot-scale production trials," he says.
As part of the consortium, a complementary screen printing line is also being installed at nearby Monash University. Combined, they will make the Clayton Manufacturing and Materials Precinct one of the largest organic solar cell printing facilities in the world.
17th May 2013
"Fish thermometer" reveals long-standing, global impact of climate change
Fish have been migrating toward Earth's poles in search of cooler waters since at least 1970, according to a new study by the University of British Columbia (UBC) that reveals yet more evidence of a warming planet. This has major implications for global food security in the future.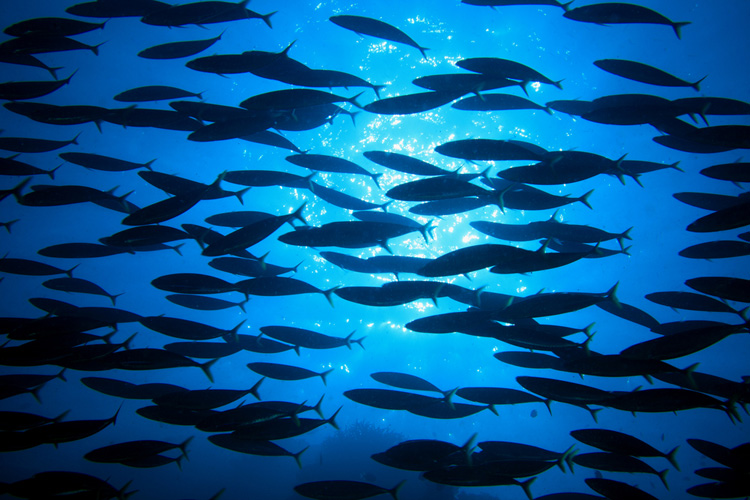 In a Nature study published this week, UBC researchers used temperature preferences of fish and other marine species as a sort of "thermometer" to assess effects of climate change on the world's oceans between 1970 and 2006.
They found that global fisheries catches were increasingly dominated by warm-water species, as a result of fish migrating towards the poles in response to rising ocean temperatures.
"One way for marine animals to respond to ocean warming is by moving to cooler regions," says the study's lead author William Cheung, an assistant professor at UBC's Fisheries Centre. "As a result, places like New England on the northeast coast of the U.S. saw new species typically found in warmer waters, closer to the tropics.
"Meanwhile in the tropics, climate change meant fewer marine species and reduced catches, with serious implications for food security."
"We've been talking about climate change as if it's something that's going to happen in the distant future – our study shows that it has been affecting our fisheries and oceans for decades," says co-author Daniel Pauly, principal investigator with UBC's Sea Around Us Project. "These global changes have implications for everyone in every part of the planet."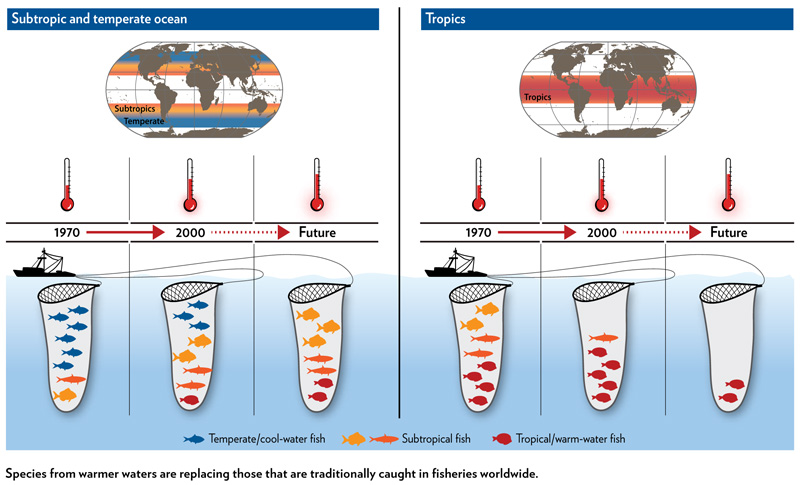 17th May 2013
The first creation of human embryonic stem cells by cloning
In a world first, scientists have created a human clone embryo from donor eggs and skin cells, capable of transforming into any other cell type in the body.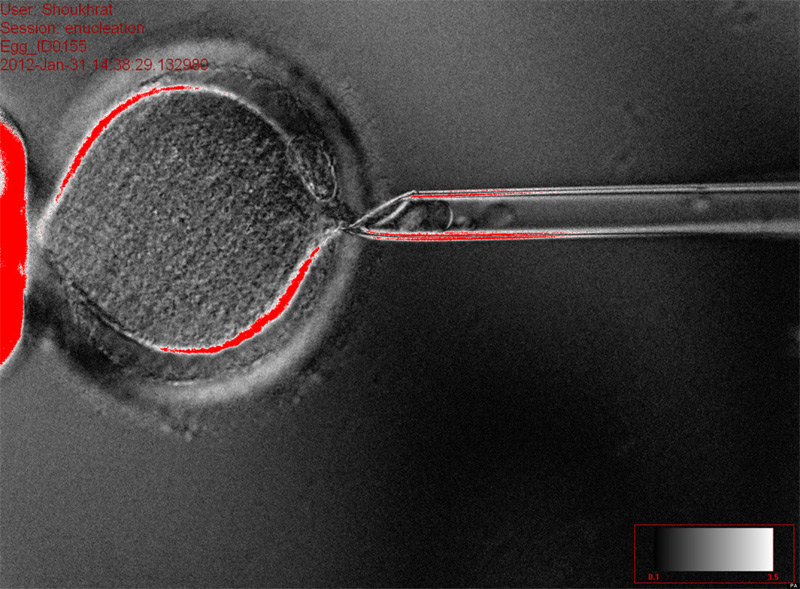 The research breakthrough, led by Shoukhrat Mitalipov at the Oregon National Primate Research Center (ONPRC), follows previous success in transforming monkey skin cells into embryonic stem cells in 2007. This latest study is published in the journal Cell.
The technique is a variation of a commonly used method called somatic cell nuclear transfer, or SCNT. It involves transplanting the nucleus of one cell – containing an individual's DNA – into an egg cell that has had its genetic material removed. The unfertilised egg cell then develops and eventually produces stem cells.
Dr. Mitalipov: "A thorough examination of the stem cells derived through this technique demonstrated their ability to convert just like normal embryonic stem cells, into several different cell types, including nerve cells, liver cells and heart cells. Furthermore, because these reprogrammed cells can be generated with nuclear genetic material from a patient, there is no concern of transplant rejection. While there is much work to be done in developing safe and effective stem cell treatments, we believe this is a significant step forward in developing cells that could be used in regenerative medicine."
Another noteworthy aspect of this research is that it does not involve the use of fertilised embryos, a topic that has been the source of a significant ethical debate.
The Mitalipov team's success in reprogramming human skin cells came through a series of studies in both human and monkey cells. Previous unsuccessful attempts by several labs showed that human egg cells appear to be more fragile than eggs from other species. Therefore, known reprogramming methods stalled before stem cells were produced.
To solve this problem, the group studied various alternative approaches first developed in monkey cells and then applied to human cells. Through moving findings between monkey cells and human cells, the researchers were able to develop a successful method.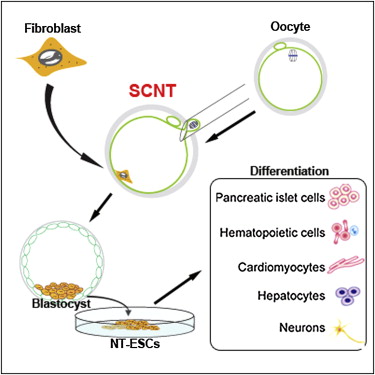 The key to this success was finding a way to prompt egg cells to stay in a state called "metaphase" during the nuclear transfer process. Metaphase is a stage in the cell's natural division process (meiosis) when genetic material aligns in the middle of the cell before the cell divides. The research team found that chemically maintaining metaphase throughout the transfer process prevented the process from stalling and allowed the cells to develop and produce stem cells.
"This is a remarkable accomplishment by the Mitalipov lab that will fuel the development of stem cell therapies to combat several diseases and conditions for which there are currently no treatments or cures," said Dr. Dan Dorsa, Vice President for Research at Oregon Health & Science University. "The achievement also highlights OHSU's deep reproductive expertise across our campuses. A key component to this success was the translation of basic science findings at the OHSU primate centre paired with privately-funded human cell studies."
One important distinction is that while the method might be considered a technique for cloning stem cells, commonly called therapeutic cloning, the same method would not likely be successful in producing human clones otherwise known as reproductive cloning. Several years of monkey studies that utilise somatic cell nuclear transfer have never successfully produced monkey clones. It is expected that this is also the case with humans. Furthermore, the comparative fragility of human cells, as noted during this study, is a significant factor that would likely prevent the development of clones.
"Our research is directed toward generating stem cells for use in future treatments to combat disease," said Dr. Mitalipov. "While nuclear transfer breakthroughs often lead to a public discussion about the ethics of human cloning, this is not our focus, nor do we believe our findings might be used by others to advance the possibility of human reproductive cloning."

15th May 2013
Already released to developers, Google Glass will have its consumer launch by early 2014. This video is from Playground – a digital creative agency based in Toronto. In the company's own words:
"For us at Playground, Google Glass is exciting. We are constantly trying to dissect the human-technology relationship and Glass represents information technology at its most intimate. The Explorer edition Glass and its Mirror API is an amazing techno-social experiment, but it is an experiment with limitations. We wanted to visualize what Glass may do as the platform matures past today's limits."
15th May 2013
Cooling ocean temperature could buy more time for coral reefs
Limiting the amount of warming experienced by the world's oceans in the future could buy some time for tropical coral reefs, say researchers from the University of Bristol.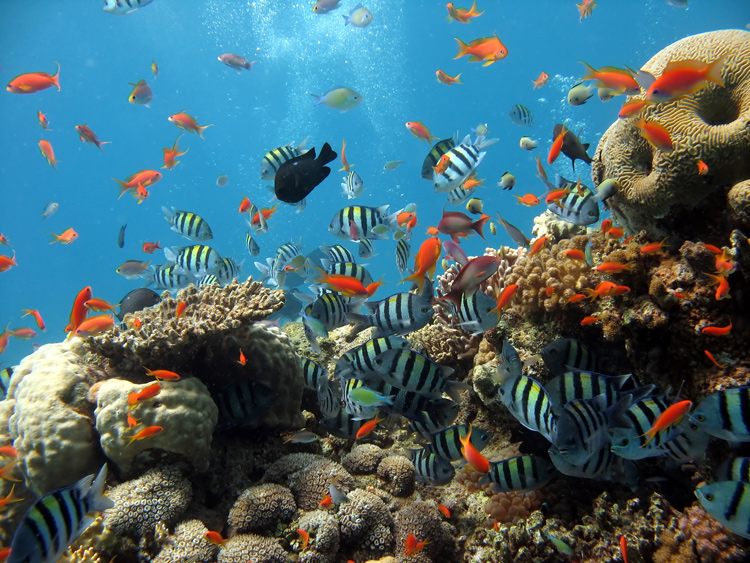 The study, published by the journal Geophysical Research Letters, used computer models to investigate how shallow-water tropical coral reef habitats may respond to climate change over the coming decades.
Dr Elena Couce and colleagues found that restricting greenhouse warming to three watts per square metre (equivalent to just 50-100 parts per million carbon dioxide, or approximately half again the increase since the Industrial Revolution) is needed in order to avoid large-scale reductions in reef habitat occurring in the future.
Shallow-water tropical coral reefs are amongst the most productive and diverse ecosystems on the planet. They are currently in decline due to increasing frequency of bleaching events, linked to rising temperatures and fossil fuel emissions.
Dr Couce said: "If sea surface temperatures continue to rise, our models predict a large habitat collapse in the tropical western Pacific which would affect some of the most biodiverse coral reefs in the world. To protect shallow-water tropical coral reefs, the warming experienced by the world's oceans needs to be limited."
The researchers modelled whether artificial means of limiting global temperatures – known as solar radiation 'geoengineering' – could help. Their results suggest that if geoengineering could be successfully deployed then the decline of suitable habitats for tropical coral reefs could be slowed. They found, however, that over-engineering the climate could actually be detrimental as tropical corals do not favour overly-cool conditions. Solar radiation geoengineering also leaves unchecked a carbon dioxide problem known as 'ocean acidification'.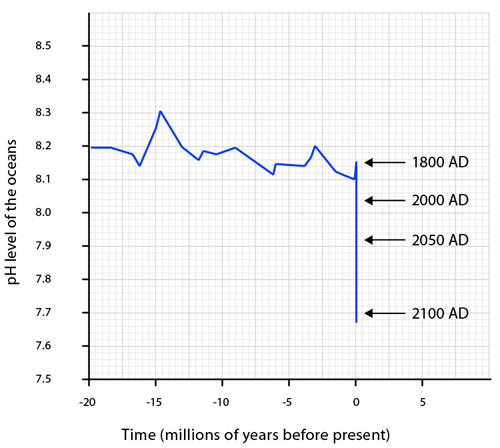 Dr Couce said: "The use of geoengineering technologies cannot safeguard coral habitat long term, because ocean acidification will continue unabated. Decreasing the amount of carbon dioxide in the atmosphere is the only way to address reef decline caused by ocean acidification."
Dr Erica Hendy, one of the co-authors, added: "This is the first attempt to model the consequences of using solar radiation geoengineering on a marine ecosystem. There are many dangers associated with deliberate human interventions in the climate system and a lot more work is needed to fully appreciate the consequences of intervening in this way."
14th May 2013
Solar discovery sets new record for low-grade silicon
Solar engineers from the University of New South Wales (UNSW) have developed a new method to dramatically improve the quality of low-grade silicon, boost electrical efficiency and reduce the cost of solar panels.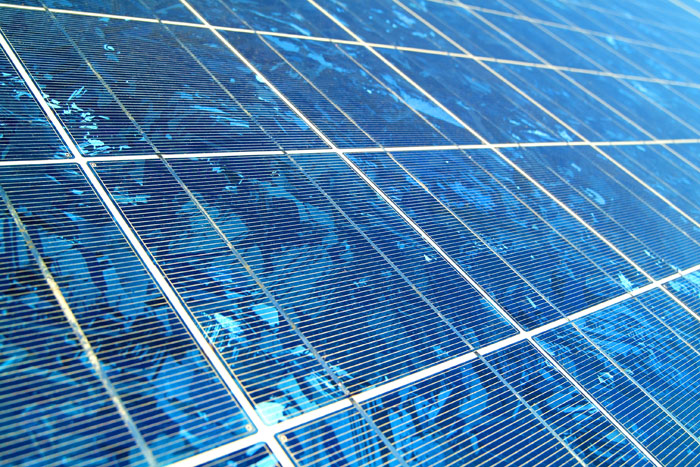 The UNSW team has discovered a mechanism to control hydrogen atoms so they can better correct deficiencies in silicon – by far the most expensive component used in the making of solar cells.
"This process will allow lower-quality silicon to outperform solar cells made from better-quality materials," says Scientia Professor Stuart Wenham from the School of Photovoltaics and Renewable Energy Engineering.
Standard commercial silicon cells currently have a maximum efficiency of around 19%. The new technique, patented by UNSW researchers earlier this year, is expected to produce efficiencies between 21% and 23%, says Wenham.
"By using lower-quality silicon to achieve higher efficiencies, we can enable significant cost reductions," he says.
The solar industry has long been focused on bringing down the cost of silicon. However, cheaper silicon also means lower-quality silicon, with more defects and contaminants that reduce efficiency.
It's been known for several decades that hydrogen atoms can be introduced into the atomic structure of silicon to help correct these defects, but until now, researchers had limited success in controlling the hydrogen to maximise its benefits or even understanding why this happens.
"Our research team has worked out how to control the charge state of hydrogen atoms in silicon – something that other people haven't previously been able to do," says Wenham.
Hydrogen atoms can exist in three 'charge' states – positive, neutral and negative. The charge state determines how well the hydrogen can move around the silicon and its reactivity, which is important to help correct the defects.
"We have seen a 10,000 times improvement in the mobility of the hydrogen and we can control the hydrogen so it chemically bonds to things like defects and contaminants, making these inactive," says Wenham.
The UNSW team currently has eight industry partners interested in commercialising the technology, and is also working with manufacturing equipment companies to implement the new capabilities.
The project, which has been generously supported by the Australian Renewable Energy Agency, is expected to be completed in 2016.
UNSW still holds the world-record for silicon cell efficiency at 25%, and last week, Scientia Professor and solar pioneer Martin Green, was elected into the Fellowship of the United Kingdom's prestigious Royal Society.
14th May 2013
Breakthrough in the understanding of pancreatic cancer
In a landmark cancer study published online in Nature, researchers at NYU School of Medicine have unravelled a longstanding mystery about how pancreatic tumour cells feed themselves – opening up new therapeutic possibilities for a notoriously lethal disease with few treatment options.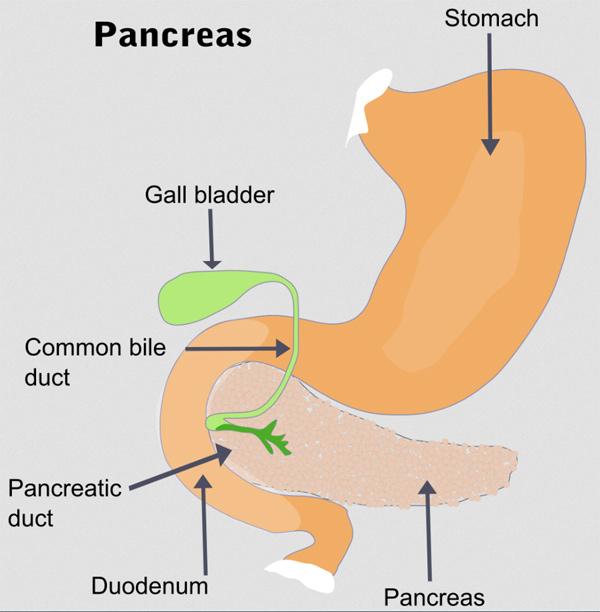 Pancreatic cancer has the lowest survival rate for any cancer, and kills nearly 38,000 Americans annually, making it a leading cause of cancer death. The average life expectancy for those diagnosed is less than a year.
Now new research reveals a possible chink in the armour of this recalcitrant disease. Many cancers, including pancreatic, lung, and colon cancer, feature a mutated protein known as Ras that plays a central role in a complex molecular chain of events that drives cancer cell growth and proliferation. It is well known that Ras cancer cells have special nutrient requirements to grow and survive. But how Ras cells cope to actually meet their extraordinary nutrient requirements has been poorly understood – until now.
The study, led by Cosimo Commisso, a postdoctoral fellow in the Department of Biochemistry and Molecular Pharmacology at NYU School of Medicine, shows for the first time how Ras cancer cells exploit a process called macropinocytosis to swallow up the protein albumin, which cells then harvest for amino acids essential for growth.
"A big mystery is how certain tumours meet their excessive nutrient demands," says Dr. Commisso. "We believe they accomplish this by macropinocytosis."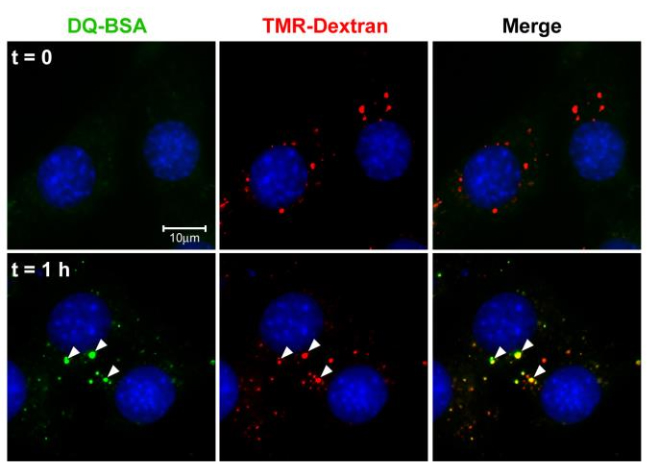 The findings suggest that Ras cancer cells are particularly dependent on macropinocytosis for growth and survival. When the researchers used a chemical to block the uptake of albumin via macropinocytosis in mice with pancreatic tumours, the tumours stopped growing and in some cases even shrank. Moreover, pancreatic cancer cells in mice featured more macropinosomes – the vesicles that transport nutrients deep into a cell – than normal mouse cells.
The discovery of a "protein eating" mechanism unique to some cancer cells sets the stage for drugs that could block the engulfing process without causing collateral damage to healthy cells and suggests new ways to ferry chemotherapeutic cargo into the heart of cancer cells.
"This work offers up a completely different way to target cancer metabolism," says lead principal investigator of the study Dafna Bar-Sagi, who first identified macropinocytosis in Ras-transformed cancer cells. "It's exciting to think that we can cause the demise of some cancer cells simply by blocking this nutrient delivery process."
12th May 2013
This week, atmospheric CO2 reached a worrying milestone: 400 parts per million, a level not seen in more than five million years. The last time Earth had this concentration of greenhouse gases, average sea levels were 25m higher than today, and steaming jungles covered northern Canada.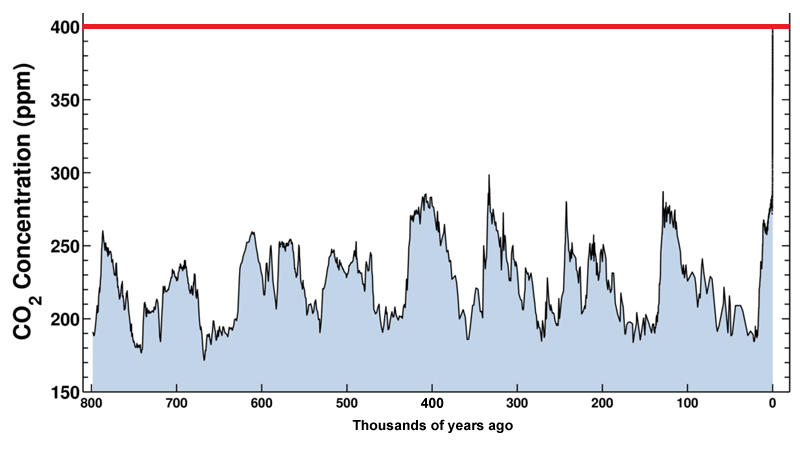 Before the Industrial Revolution, global average CO2 was about 280 parts per million (ppm). During the last 800,000 years, CO2 fluctuated between 180 ppm during ice ages and 280 ppm during interglacial warm periods. Today's rate of increase is over 100 times faster than the increase that occurred when the last ice age ended. Scientists warn that a "safe" limit for CO2 concentration is 350 ppm. On current trends, we are heading for somewhere between 900-1,000 ppm by the end of this century, with a global average temperature rise of 6ºC (11ºF). In other words, the end of modern civilisation.
Once emitted, CO2 added to the atmosphere and oceans remains there for thousands of years. Thus, climate changes forced by CO2 depend primarily on cumulative emissions, making it progressively more and more difficult to avoid further substantial climate change. 99.8 percent of peer-reviewed, published climate studies agree that global warming is real. Any "slowdown" of atmospheric and land warming in recent years is vastly outweighed by ocean heat content, a fact which is often ignored by the mainstream media and blogosphere.
In a letter to Barack Obama, 150 high-profile Democrats have urged the president to use his next four years to take meaningful action on climate change. This includes blocking the controversial Keystone Pipeline, which would be equivalent to 51 new coal-fired power plants if allowed to go ahead. The letter, reproduced in full below, follows in the wake of a similar message from businesses last month.
President Barack Obama
The White House
1600 Pennsylvania Ave NW
Washington, DC 20500

Dear President Obama,
As business leaders, philanthropists, and supporters of your 2008 and 2012 campaigns, we write to urge you to reject the Keystone XL tar sands pipeline and to do everything in your power to accelerate the transition away from fossil fuels and to clean energy sources.
We have read of your admiration for President Lincoln, surely the most beloved of all presidents. He made one of the most important decisions of his presidency and for our nation when he decided that he would fight for the 13th Amendment to end slavery even if it took every ounce of his political capital. Your decision on Keystone may not be so weighty, but we believe it holds a comparable urgency and importance, not strictly as a pipeline decision but as a presidential choice that will signal a fundamentally new direction for our nation.

We urge you to proclaim with clarity and purpose that our nation will transition away from carbon-based fossil fuels to job-creating clean energy. As challenging as this may be, the costs pale in comparison to the human consequences of unchecked climate disruption. We must help impacted communities and industries. We cannot make these changes overnight, but we must make them. Yours is the last presidency in which it is possible for America to choose a responsible path forward for itself, before climate disruption becomes unmanageably dangerous. "Winning" a safe climate future is a long game, but we can lose it very quickly - on your watch. As the IEA starkly warned, continued investment in capital intensive, long-lived fossil fuel infrastructure like Keystone XL will "lock in" emission trajectories that make catastrophic climate disruption inevitable.

The Keystone decision affords you a rare opportunity to pivot away from fossil fuels and towards a clean energy future in a way that signals the necessary sea change. The controversy associated with the decision is commensurate with its historic significance. Of course, no single decision is technically decisive with respect to climate disruption. But those who dismiss the Keystone decision as "merely symbolic" underestimate both its substantive importance and its place in history and your presidency.
This decision more than any other will signal your direction, your commitment, your resolve. It is the biggest, most explicit statement you will make in this historic moment, the moment when America turns from denial to solutions - or fails to.

Under trying circumstances and against entrenched opposition, you have led America toward a clean energy future by improving fuel efficiency standards, extending clean energy production tax credits, and asserting EPA authority to regulate coal-fired power plants. Your call to action on climate change in your State of the Union and Inaugural addresses inspired us. We thank you for this leadership, and urge you to push now, beyond what official Washington deems possible, toward what we know is necessary.

We pledge to support you in every way possible as you help our nation "respond to the threat of climate change, knowing that failure to do so would betray our children and future generations." We believe in the power and promise of clean energy. We believe it's time to look our kids and grandkids - the prospective victims of still-preventable climate disasters - in the eye and say, "We will do what must be done to protect you. We will make this better." But they won't believe us until we stop making it worse. That's why we urge you in the strongest possible terms to reject the Keystone XL tar sands pipeline.

With hope and determination to build a healthy future, and the deepest respect for your leadership,
Sincerely,
Wendy Abrams
Chicago, IL

David Blittersdorf
Williston, VT

Geeta B. Aiyer
Boston, MA

Peter Boyer
San Francisco, CA

Kathleen Andreson
Mill Valley, CA

Terry Gamble Boyer
San Francisco, CA

Brian Arbogast
Seattle, WA

Ada Braun
Thousand Oaks, CA

Judith Avery
San Francisco, CA

Susie Tompkins Buell
San Francisco, CA

Holly Badgley
Mill Valley, CA

Bob Burnett
Berkeley, CA

Allan Badiner
Big Sur, CA

Jayni Chase
Bedford, NY

Irene and Jack Banning
Pine Plains, NY

Gay Chiapetta
Oakland, CA

Kathleen C. Barry, PhD
Berkeley, CA

Sally-Christine Rodgers
Watsonville, CA

Anne Bartley
San Francisco, CA

Jeff Clements
Concord, MA

Loren Blackford
New York, NY

Marilyn Clements
Stamford, CT

Bonnie Cockman
Somerville, MA

Geraldine Gold
Los Angeles, CA

Elizabeth Colton
San Francisco, CA

Mitchell Gold
Los Angeles, CA

Julie Corbett
Oakland, CA

Adelaide Gomer
Ithaca, NY

Tony Crabb
Healdsburg, CA

Isabel Grantham
Washington, D.C.

Gemma Daggatt
Seattle, WA

Ken Grossinger
Washington, D.C.

Blythe Danner
New York, NY

Paul and Eileen Growald
Shelburne, VT

Judy Drake
Seattle, WA

Gerald Guez
Beverly Hills, CA

Marion Edey
Silver Spring, MD

Andrew Gunther
Oakland, CA

Randi Fisher
San Francisco, CA

George Hamilton
Montpelier, VT

Jim Fournier
Nicasio, CA

Nick Hanauer
Seattle, WA

Robert and Reba Fournier
Portola Valley, CA

Christine Hanna
Seattle, WA

Robert and Chandra Friese
San Francisco, CA

Amy Harmon
Bolinas, CA

Andrew Gold
Madison, WI

Cyrus Harmon
Bolinas, CA

Barry Gold
Los Angeles, CA

Anna Hawken
San Francisco, CA

Daniel Gold
Ann Arbor, MI

Karen Heath
Wilton, ME

Marshall Herskovitz
Santa Monica, CA

Robert Kennedy Jr.
New York, NY

Anne Hess
New York, NY

Vinod Khosla
Palo Alto, CA

Barbarina and Aaron Heyerdahl
Shelburne, VT

Michael Kieschnick
Palo Alto, CA

Jan and Maurice Holloway
San Francisco, CA

Steve Kirsch
Los Altos Hills, CA

Jeffrey Hollender
Charlotte, VT

Nancy Klehr
Piedmont, CA

Kirk Hulett
San Diego, CA

Martha Kongsgaard
Seattle, WA

Marion Hunt
Big Sur, CA

Anne Kroeker
Seattle, WA

John Hunting
Grand Rapids, MI

Stephen Lane
Oakland, CA

Lisa Irmas
Encino, CA

Barbara Layton
East Hampton, NY

Scott Jacobs
San Francisco, CA

Bokara Legendre
New York, NY

Guyton Jinkerson
Los Altos Hills, CA

Crea and Philip Linthilac
Shelburne, VT

Peter Joseph, MD
San Anselmo, CA

Ruth Lipscomb
Bellevue, WA

Craig Kaplan
New York, NY

Alexandra Loeb
Seattle, WA

Lawrence Keeshan
Berkeley, CA

Stephanie Low
New York, NY

Arthur Keller, PhD
Palo Alto, CA

Elise Lufkin
Seattle, WA

Elizabeth Welch Lykins
Grand Rapids, MI

Nancy Fleck Myers
Evanston, IL

Sid and Sue Madison
Piscataway, NJ

Barry Nelson
Berkeley, CA

Mitch Mandich
Palo Alto, CA

Erin Nelson
Seattle, WA

Gary and Cristina Mauro
Austin, TX

John O'Farrell
Atherton, CA

Rob McKay
San Francisco, CA

Elizabeth O'Hara
Oakland, CA

Robert McKinney
Indianapolis, IN

Michael and Bobbi Orbitz
Chicago, IL

Christine Mednick
Pacific Palisades, CA

Prof. Richard Ottinger
White Plains, NY

Alida Messinger
Minneapolis, MN

Dennis Pence
Sandpoint, ID

Nancy Meyer
New York, NY

JaMel Perkins
San Francisco, CA

Dan Miller
Orinda, CA

Robert Perkowitz
Washington, D.C.

David Miller
Waban, MA

Harry Plant
Palo Alto, CA

Jim Miller
Wellesley, MA

Susan Pritzker
Chicago, IL

Krisann Miller
Wellesley, MA

Mel and Dee Raff
Takoma Park, MD

Maura Burke Morey
Tiburon, CA

Amy Rao
Palo Alto, CA

Lisa Renstrom
Washington, DC

Faye and Sandor Straus
Lafayette, CA

Randy Repass
Watsonville, CA

Susan Swig
San Francisco, CA

Mike Richter
Greenwich, CT

Valerie Tarico
Seattle, WA

Rob Rose
Oakland, CA

Betsy Taylor
Takoma Park, MD

Molly Rose
Castle Rock, CO

Scott and Christy Wallace
Bethesda, MD

Guy Saperstein
Piedmont, CA

Kathy Washienko
Seattle, WA

Marshall Saunders
Coronado, CO

Lucinda Watson
Sausalito, CA

Tedd Saunders
Boston, MA

Jeffrey Weiss
Lincoln, RI

Margaret Schink
Portola Valley, CA

Marc Weiss
New York, NY

Jigar Shah
Washington, DC

Virgil John White
Sacramento, CA

Linda Spencer
Oakland, CA

Martha Wyckoff
Seattle, LA

Margo Kind and John Steiner
Longmont, CO

Steve Ko and Sophia Yen, MD
Los Altos, CA

Nancy Stephens
Los Angeles, CA

Shirley Weese Young
Chicago, IL

Peter Stern
Mill Valley, CA

Nancy Nicolaus Zacher
Bolinas, CA
| | | | | |
| --- | --- | --- | --- | --- |
| | | | | |
12th May 2013
Two large animal species declared extinct
In the last few weeks, two large animals have been officially declared extinct – the Formosan clouded leopard and the rhinoceros in Mozambique.
The Formosan clouded leopard was the second largest carnivore in Taiwan, after the Formosan black bear. A team of local and US zoologists had been trying for 13 years to find the species, using thousands of infrared cameras and scent traps. The last known evidence of these animals came in the 1990s, in the form of pugmarks located near Yushan National Park. Despite an extensive search, none have been found since then. As with many extinctions, the likely cause of their demise is poaching and destruction of natural habitat due to development projects. The only Formosan clouded leopard remaining in Taiwan is now a stuffed specimen at the National Taiwan Museum.
Another large animal – the rhinoceros – has disappeared from Mozambique, according to both a leading rhino expert and the warden in charge of Great Limpopo Transfrontier Park. Wiped out more than a century ago by hunters, they were reintroduced several years ago, but have again been driven to extinction by poachers seeking their horns for sale in Asia. Somewhat ironically, the picture above depicts a rhino on Mozambique's national currency.
Other notable extinctions in recent years include the following:
2010
The Alaotra Grebe


A freshwater diving bird, once endemic to Lake Alaotra and surrounding lakes in Madagascar. The species declined over the course of the 20th century, mainly because of habitat destruction, entanglement with monofilament gillnets and predation by the introduced snakehead murrel fish. This was the 162nd bird extinction since 1600 AD.

2011
The Eastern Cougar


Also known as "ghost cats", these animals were decimated by European settlers arriving in the eastern United States during the 1700s and 1800s. The last confirmed Eastern cougar was trapped in the late 1930s and the species was officially declared extinct in 2011. Considered by many biologists to be a subspecies of the North American cougar.

2011
The Western Black Rhinoceros


One of the four subspecies of black rhino. In 2006, the World Conservation Union (IUCN) announced that it was tentatively being declared extinct, but efforts to locate surviving individuals continued. The last western black rhino is believed to have been killed in 2011. The remaining three subspecies are critically endangered.


2012
The Japanese River Otter


Formerly widespread in Japan, the population suddenly collapsed in the 1930s, and the mammal nearly vanished. Since then, it has only been spotted several times. The last official sighting was in 1979. It was subsequently classified as a "Critically Endangered" species on the Japanese Red List. In August 2012, it was officially declared extinct by the Japanese Ministry of the Environment.

2012
Pinta Island Tortoise


The Pinta Island tortoise was a subspecies of Galápagos tortoise. By 1900, most had been wiped out due to hunting. By the mid-20th century, it was assumed that the subspecies was extinct, until a single male was discovered on the island in 1971. Efforts were made to mate the male, named Lonesome George, with other subspecies, but no viable eggs could be produced. Lonesome George died on 24th June 2012 and the subspecies was believed to have become extinct. There is hope, however, as 17 first-generation hybrids were recently found on Isabela Island. Genetic analysis showed that these hybrids had a parent like Lonesome George. Since these specimens are juveniles, their parents may still be alive.
In a world increasingly dominated by human industrial activity, many more species of both animal and plant life will go extinct in the coming decades. If present trends continue, it is estimated that rhinos could disappear completely by 2025 – not just in Mozambique, but worldwide. Elephants are under severe threat, too, with industrial-scale poaching reducing their numbers by 40,000 each year. If nothing is done, the world's biggest land animal could vanish from the wild by 2024, a prospect that seems almost unthinkable, yet is fast becoming a reality. Prices for ivory and rhino horn have soared in recent years, a situation made worse by corruption of wildlife rangers offered money from criminal poacher syndicates.
Hunting and poaching activities pale into insignificance when compared to a far greater problem, however: climate change. Some scientists estimate that up to half of presently existing species may become extinct by 2100. Already, the rate of species extinctions is between 100 and 1,000 times the normal "background" rate seen in the fossil record. This could increase tenfold by the mid-21st century. We face the prospect of a genuine mass extinction, something which has only happened on five previous occasions in the whole of Earth's 3.5 billion year evolutionary history.
12th May 2013
Epilepsy is among the most common of the serious neurological disorders, affecting some 50 million people around the world. A new brain cell therapy raises hope for severe forms of the disease.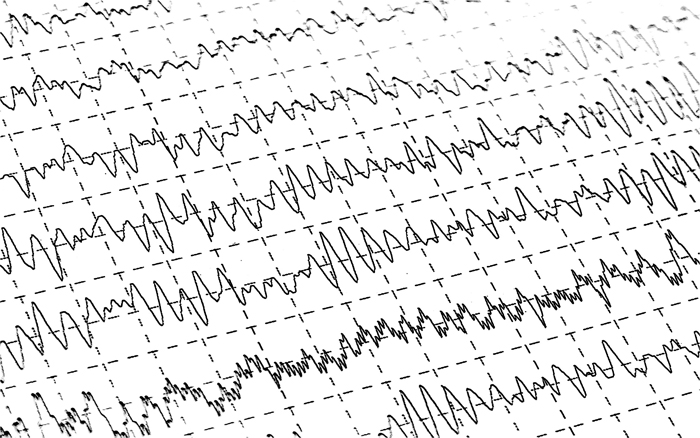 Epilepsy that does not respond to drugs can be halted in adult mice by transplanting a specific type of cell into the brain, UC San Francisco researchers have discovered, raising hope that a similar treatment might work in humans.
The scientists controlled seizures in epileptic mice with a one-time transplant of medial ganglionic eminence (MGE) cells, which inhibit signalling in overactive nerve circuits, into the hippocampus – a brain region associated with seizures, as well as with learning and memory. Other researchers had previously used different cell types in rodent cell transplantation experiments and failed to stop seizures.
Cell therapy has become an active focus of epilepsy research, in part because current medications, even when effective, only control symptoms and not the underlying causes of the disease, according to Scott Baraban, who led the new study. In many types of epilepsy, he said, current drugs have no therapeutic value at all.
"Our results are an encouraging step toward using inhibitory neurons for cell transplantation in adults with severe forms of epilepsy. This procedure offers the possibility of controlling seizures and rescuing cognitive deficits in these patients."
The findings, which are the first ever to report stopping seizures in mouse models of adult human epilepsy, were published online this week in Nature Neuroscience.
During epileptic seizures, extreme muscle contractions and often a loss of consciousness can cause seizure sufferers to lose control, fall and sometimes be seriously injured. The unseen malfunction behind these effects is the abnormal firing of many excitatory nerve cells in the brain at the same time.
In the UCSF study, the transplanted inhibitory cells quenched this synchronous, nerve-signalling firestorm, eliminating seizures in half of the mice and dramatically reducing the number of spontaneous seizures in the rest. The MGE cells migrated and generated interneurons, in effect replacing the cells that fail in epilepsy. The treated mice – in addition to having fewer seizures – became less abnormally agitated, less hyperactive and performed better in water-maze tests.
In another encouraging step, a separate study from the same university found a way to reliably generate human MGE-like cells in the laboratory. When transplanted into mice, these cells similarly inhibited the overactive nerves.
11th May 2013
New magnetic graphene may revolutionise electronics
Researchers in Spain have managed to give graphene magnetic properties. This breakthrough, published in the journal Nature Physics, opens the door to the development of graphene-based spintronic devices; that is, devices based on the spin or rotation of the electron, which could transform the electronics industry.
Scientists were already aware that graphene, an incredible material formed of a mesh of hexagonal carbon atoms, has extraordinary conductivity, mechanical and optical properties. Now it is possible to give it yet one more property: magnetism, implying a breakthrough in electronics.

This is revealed in a study that the Madrid Institute for Advanced Studies in Nanoscience (IMDEA-Nanociencia) and Autonoma Autonomous (UAM) and Complutense (UCM) universities of Madrid have just published in Nature Physics. Researchers managed to create a hybrid surface from this material that behaves as a magnet.

Prof. Rodolfo Miranda, Director of IMDEA-Nanociencia: "In spite of the huge efforts to date of scientists all over the world, it has not been possible to add the magnetic properties required to develop graphene-based spintronics. However, these results pave the way to this possibility."

Spintronics is based on the charge of the electron, as in traditional electronics, but also on its "spin", which determines its magnetic moment. Material is magnetic when most of its electrons have the same spin. As the spin can have two values, its use adds two more states to traditional electronics. This positioning can be translated into a binary signal (1 or 0). Thus, both data processing speed and quantity of data to be stored on electronic devices can be increased, with applications in fields such as telecommunications, computing, energy and biomedicine.
In order to develop a graphene-based spintronic device, the challenge was to 'magnetise' the material, and researchers from Madrid found how through the quantum and nanoscience world. The technique involved growing an ultra-precise graphene film over a ruthenium single crystal, inside an ultra-high vacuum chamber where organic molecules of tetracyano-p-quinodimethane (TCNQ) are evaporated on the graphene surface. TCNQ is a molecule that acts as a semiconductor at very low temperatures in certain compounds.

On observing results through a scanning tunnelling microscope (STM), scientists were surprised: organic molecules had organised themselves and were regularly distributed all over the surface, interacting electronically with the graphene-ruthenium substrate.

"We have proved in experiments how the structure of the TCNQ molecules over graphene acquires long-range magnetic order, with electrons positioned in different bands according to their spin," clarifies Prof. Amadeo Vázquez de Parga.

Meanwhile, his colleague Prof. Fernando Martin has conducted modelling studies that have shown that, although graphene does not interact directly with the TCNQ, it does permit a highly efficient charge transfer between the substrate and the TCNQ molecules and allows the molecules to develop long-range magnetic order.

The result is a new graphene-based magnetised layer, which paves the way towards the creation of devices based on what was already considered as the material of the future, but which now may also have magnetic properties.
| | | | | |
| --- | --- | --- | --- | --- |
| | | | | |
11th May 2013
Another step closer to a herpes vaccine
Researchers have achieved a significant breakthrough in understanding genital herpes, which could lead to the development of a vaccine to prevent and treat HSV-2.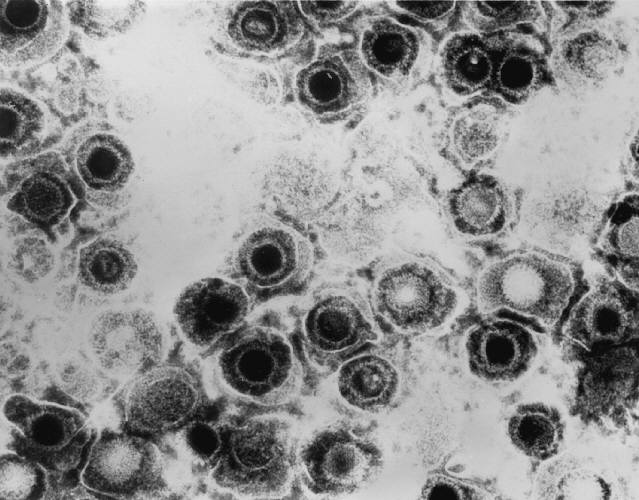 Scientists have identified a class of immune cells that reside long-term in the genital skin and mucosa, and are believed to be responsible for suppressing recurring outbreaks of genital herpes. These immune cells also play a role in suppressing symptoms of genital herpes, which is why most sufferers of the disease are asymptomatic when viral reactivations occur.
The discovery of this subtype of immune cells, called CD8αα+ T cells, opens a new avenue of research to develop a vaccine to prevent and treat herpes simplex virus type 2, or HSV-2. Identifying these T cells' specific molecular targets, called epitopes, is the next step in developing a vaccine.
Larry Corey, M.D., an internationally renowned virologist who is president of the Fred Hutchinson Cancer Research Center: "The discovery of this special class of cells that sit right at the nerve endings where HSV-2 is released into skin is changing how we think about HSV-2 and possible vaccines. For the first time, we know the type of immune cells that the body uses to prevent outbreaks. We also know these cells are quite effective in containing most reactivations of HSV-2. If we can boost the effectiveness of these immune cells, we are likely to be able to contain this infection at the point of attack and stop the virus from spreading in the first place. We're excited about our discoveries because these cells might also prevent other types of viral infections, including HIV infection."
According to the Centers for Disease Control and Prevention, more than 776,000 people in the US are newly infected with herpes annually. Nationwide, 16.2 percent, or about one out of six people aged 14 to 49, have genital HSV-2. There is currently no effective vaccine.
"While antiviral treatment is available, the virus often breaks through this barrier and patients still can transmit the infection to others," Corey said. "In addition, newborn herpes is one of the leading infections transmitted from mothers to children at the time of delivery. An effective genital herpes vaccine is needed to eliminate this complication."
Jia Zhu, co-author of the study, which appears in Nature: "The cells we found perform immune surveillance and contain the virus in the key battlefield where infection occurs, which is the dermal-epidermal junction. These cells are persistent in the skin and represent a newly discovered phenotype distinguished from those of CD8+ T cells circulating in the blood."

The dermal-epidermal junction (DEJ) is where the dermis (tissue layers just below the skin) connects to the epidermis (outer skin layer). This junction is important because of the roles it plays in cellular communication, nutrient exchange and absorption, and other skin functions.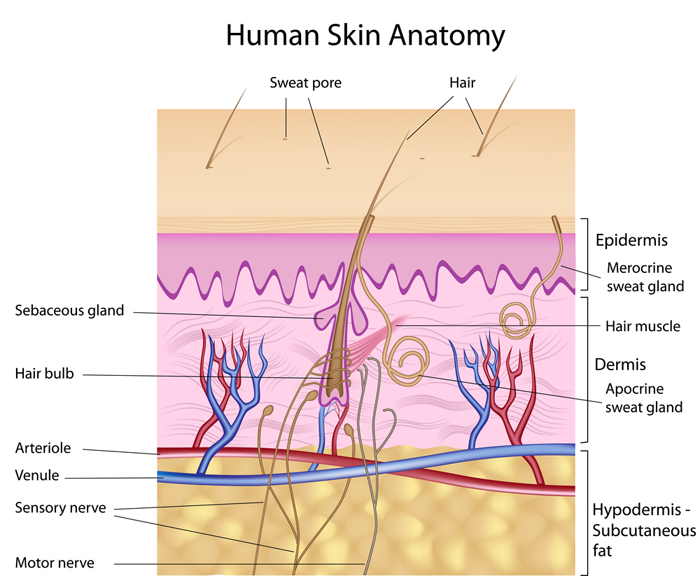 Scientists examined the junction for T cell activity, because this is where the genital herpes virus multiplies after emerging from its hiding place in the body's nerve endings. The immune cells were already known to exist in gut mucosa, but by comparing the two types of CD8+ T cells, it was found that only the αα+ phenotype persists in the skin, while αβ+ cells diminished from the tissue after healing of a herpes lesion.
"We did not expect to find CD8αα+ T cells in the skin," Zhu said. "This was a surprise."

The new research involved using novel technologies to examine the T cells in human tissues. In all, the work provides a roadmap not just for herpes, but other human diseases, according to Zhu.
11th May 2013
Aldebaran Robotics are the creators of NAO — an autonomous, programmable humanoid robot. The latest model features a higher level of interaction, more accuracy, faster and more reliable "Nuance" voice recognition, smart torque control, improved walking algorithms and measures to reduce collisions. One of the recent apps to have been developed, seen in the video below, allows NAO to write any word you ask him, then spell the word as he writes it. This uses text-to-speech for word recognition, and inverse kinematics for the writing part.
Video credit: Franck Calzada
9th May 2013
New device can extract human DNA with full genetic data in minutes
Take a swab of saliva from your mouth and within minutes your DNA could be ready for analysis and genome sequencing with the help of a new device.
University of Washington engineers in collaboration with NanoFacture – a Bellevue, Washington, company – have created a device that can extract human DNA from fluid samples in a simpler, more efficient and environmentally friendly way than conventional methods.
The device will give hospitals and research labs a much easier way to separate DNA from human fluid samples, which will help with genome sequencing, disease diagnosis and forensic investigations.
"It's very complex to extract DNA," said Jae-Hyun Chung, a UW associate professor of mechanical engineering who led the research. "When you think of the current procedure, the equivalent is like collecting human hairs using a construction crane."
This technology aims to clear those hurdles. The small, box-shaped kit is now ready for manufacturing, then eventual distribution to hospitals and clinics. NanoFacture, a UW spinout company, has signed a contract with Korean manufacturer KNR Systems at a ceremony in Olympia, Washington. The University of Washington, led by Chung, spearheaded the research and invention of the technology, and still manages the intellectual property.
Separating DNA from bodily fluids is a cumbersome process that's become a bottleneck as scientists make advances in genome sequencing, particularly for disease prevention and treatment. The market for DNA preparation alone is approximately $3 billion each year.
Conventional methods use a centrifuge to spin and separate DNA molecules or strain them from a fluid sample with a micro-filter, but these processes take 20 to 30 minutes to complete and can require excessive toxic chemicals.
UW engineers designed microscopic probes that dip into a fluid sample – saliva, sputum or blood – and apply an electric field within the liquid. That draws particles to concentrate around the surface of the tiny probe. Larger particles hit the tip and swerve away, but DNA-sized molecules stick to the probe and are trapped on the surface. It takes two or three minutes to separate and purify DNA using this technology.
"This simple process removes all the steps of conventional methods," Chung said.
The hand-held device can clean four separate human fluid samples at once, but the technology can be scaled up to prepare 96 samples at a time, which is standard for large-scale handling.
The tiny probes, called microtips and nanotips, were designed and built at the UW in a micro-fabrication facility where a technician can make up to 1 million tips in a year, which is key in proving that large-scale production is feasible.
Engineers in Chung's lab have also designed a pencil-sized device using the same probe technology that could be sent home with patients or distributed to those serving in the military overseas. Patients could swab their cheeks, collect a saliva sample, then process their DNA on the spot to send back to hospitals and labs for analysis. This could be useful as efforts ramp up toward sequencing each person's genome for disease prevention and treatment, Chung said.
The market for this smaller device isn't developed yet, but Chung's team will be ready when it is. The larger version meanwhile is ready for commercialisation, and its creators have started working with distributors.
A UW Center for Commercialization grant of $50,000 seeded initial research in 2008, and since then researchers have received about $2 million in funding from the National Science Foundation and the National Institutes of Health. Sang-gyeun Ahn, UW assistant professor of industrial design, crafted the prototype.
8th May 2013
78,000 sign up for one-way mission to Mars
Just two weeks into the 19 week application period, more than 78,000 people have applied to the Mars One astronaut selection program in the hope of becoming a settler in 2023.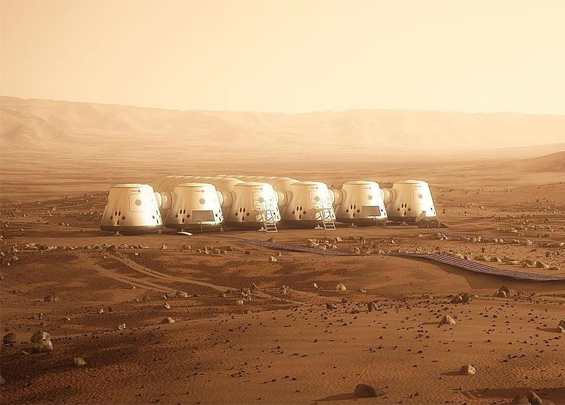 Mars One has received applications from over 120 countries. Most come from the United States (17324), followed by China (10241), the United Kingdom (3581), Russia, Mexico, Brazil, Canada, Colombia, Argentina and India.
Bas Lansdorp, Mars One Co-Founder and CEO: "With seventy-eight thousand applications in two weeks, this is turning out to be the most desired job in history. These numbers put us right on track for our goal of half a million applicants."
"Mars One is a mission representing all humanity and its true spirit will be justified only if people from the entire world are represented. I'm proud that this is exactly what we see happening," he said.
As part of the application, every candidate is required to explain his/her motivation behind their decision go to Mars in a one minute video. Many applicants are choosing to publish this video on the Mars One website. These are openly accessible on applicants.mars-one.com.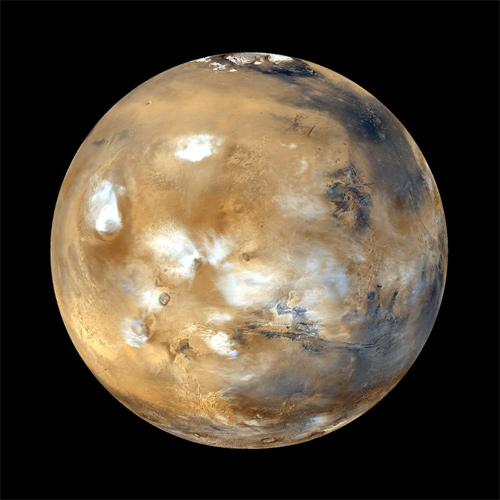 "Applicants we have received come from a very wide range of personalities, professions and ages. This is significant because what we are looking for is not restricted to a particular background. From Round 1, we will take forward the most committed, creative, resilient and motivated applicants," said Dr. Norbert Kraft, Mars One Chief Medical Officer.
Mars One will continue to receive online applications until 31st August 2013. From all the applicants in Round 1, regional reviewers will select around 50-100 candidates for Round 2 in each of the 300 geographic regions in the world that have been identified.
Four rounds make the selection process, which will come to an end in 2015; Mars One will then employ 28-40 candidates, who will train for around 7 years. Finally, an audience vote will elect one of the groups in training to become the envoys of humanity to Mars.
8th May 2013
Maximum lifespan of fruit flies increased by 28%
Life scientists at the University of California - Los Angeles (UCLA) have identified a gene that can delay the onset of aging and extend the healthy lifespan of fruit flies. The research, they say, could have important implications for aging and disease in humans.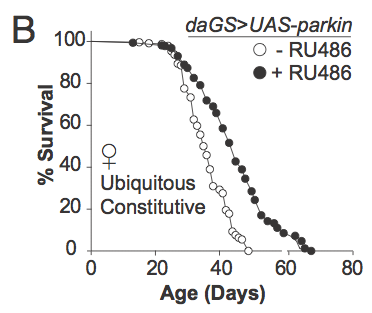 The gene, called parkin, serves at least two vital functions:
Marking damaged proteins, so that cells can discard them before they become toxic


Removal of damaged mitochondria from cells.
The researchers found that parkin can modulate the aging process in fruit flies, which typically live less than two months. Boosting parkin levels in the cells of fruit flies (Drosophila melanogaster) extended their mean and more importantly their maximum lifespan by more than a quarter, compared with a control group that did not receive additional parkin. Furthermore, they appeared healthy, with no loss of function.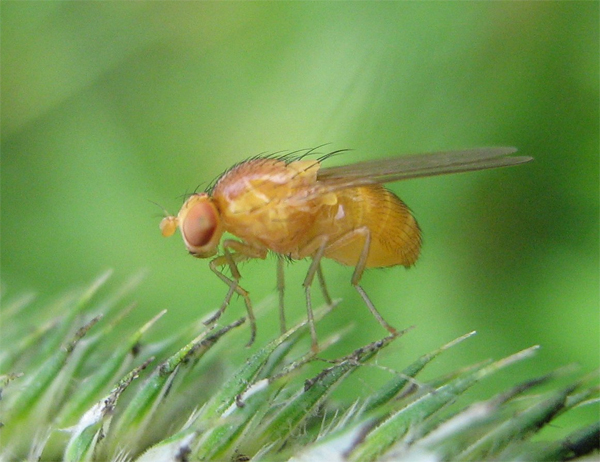 Prof. David Walker, senior author of the research: "In the control group, the flies were all dead by Day 50. In the group with parkin overexpressed, almost half of the population was still alive after 50 days. We have manipulated only one of their roughly 15,000 genes, and yet the consequences for the organism are profound."
Anil Rana, a postdoctoral scholar in Walker's laboratory: "Just by increasing the levels of parkin, they live substantially longer while remaining healthy, active and fertile. That is what we want to achieve in aging research – not only to increase their lifespan, but to increase their healthspan as well."
Treatments to increase parkin expression could delay the onset and progression of age-related diseases in humans. Previous research has already shown that people born with a mutation in the parkin gene can develop early-onset, Parkinson's-like symptoms (hence the similar name).
"Parkin could be an important therapeutic target for neurodegenerative diseases and perhaps other diseases of aging," Walker said. "Instead of studying the diseases of aging one by one – Parkinson's disease, Alzheimer's disease, cancer, stroke, cardiovascular disease, diabetes – we believe it may be possible to intervene in the aging process and delay the onset of many of these diseases. We are not there yet, and it can, of course, take many years, but that is our goal."
To function properly, proteins must fold correctly, and they fold in complex ways. As we age, our cells accumulate damaged or misfolded proteins. When proteins fold incorrectly, the cellular machinery can sometimes repair them. When it cannot, parkin enables cells to discard the damaged proteins.

"If a protein is damaged beyond repair, the cell can recognise that and eliminate the protein before it becomes toxic," Walker said. "Think of it like a cellular garbage disposal. Parkin helps to mark damaged proteins for disposal. It's like parkin places a sticker on the damaged protein that says 'Degrade Me,' and then the cell gets rid of this protein. That process seems to decline with age. As we get older, the garbage men in our cells go on strike. Overexpressed parkin seems to tell them to get back to work."

Rana focused on the effects of increased parkin activity at the cellular and tissue levels. Do flies with increased parkin show fewer damaged proteins at an advanced age? The remarkable finding was yes, indeed, Walker said.

Parkin has been shown to perform a similarly important function with regard to mitochondria, tiny power generators in cells that control growth and tell cells when to live and die. Mitochandria become less efficient and less active as we age, and the loss of mitochondrial activity has been heavily implicated in the aging process.

Parkin appears to degrade the damaged mitochondria, perhaps by marking or changing their outer membrane structure, effectively telling the cell, "This is damaged and potentially toxic. Get rid of it."
While the researchers found that increased parkin can extend the life of fruit flies, Rana also discovered that too much can have the opposite effect – it becomes toxic to the flies. When he quadrupled the normal amount of parkin, the fruit flies lived substantially longer, but when he increased the amount by a factor of 30, the flies died sooner.

"If you bombard the cell with too much parkin, it could start eliminating healthy proteins," Rana said.

In the lower doses, however, the scientists found no adverse effects. Walker believes the fruit fly is a good model for studying aging in humans – who also have the parkin gene – because scientists know all of the fruit fly's genes and can switch individual genes on and off. It is unknown what the optimal level of parkin would be in humans, but future studies may reveal this, using drugs which can activate, enhance or mimic the gene's effects. Walker and Rana's work is published this week in Proceedings of the National Academy of Sciences.
| | | | | |
| --- | --- | --- | --- | --- |
| | | | | |
7th May 2013
Terrafugia's vision for the future of personal transportation
Last year, US company Terrafugia achieved a milestone in its goal of developing a flying car. A production prototype of the "Transition" – a two-seater personal aircraft/car hybrid – completed its first test flight at New York's Plattsburgh International Airport. It became the first vehicle in the world to meet the standards of both the FAA (Federal Aviation Administration) and the NHTSA (National Highway Traffic Safety Administration). Commercial sales of the Transition are expected within two years at a cost of $279,000.
Terrafugia has now released a video, seen below, of another vehicle it is working on. "TF-X" – a more advanced concept – would take-off vertically, rather than needing a runway. It could seat four passengers (double that of the Transition) and fit into a standard home garage. With a hybrid-electric motor, the TF-X would be able to recharge its batteries either from the engine, or by plugging into electric car charging stations.
Advances in materials and technology will make the concept possible, according to the company. Carbon-fibre for the skin is lighter and stronger than metals, for example, while engines are becoming ever more compact and powerful. The TF-X is the "next logical progression".
"I would caution anyone from saying this is science fiction," says John Brown, editor of the Roadable Times. "They have a track record of doing what they say. We need to take this seriously." For more information, visit the official website.