27th April 2017
AI uses machine learning to mimic human voices
A Canadian startup company has developed a new algorithm capable of replicating any human voice, based on only a 60 second audio sample.
Montreal-based startup, Lyrebird, is named after the ground-dwelling Australian bird which has the ability to mimic natural and artificial sounds from its surrounding environment. The company has this week unveiled a new voice-imitation algorithm that can mimic a person's speech and have it read any text with a given emotion, based on the analysis of just a few dozen seconds of audio recording. In the sample above, a recreation of Barack Obama can be heard alongside Donald Trump and Hillary Clinton.
Lyrebird claims this innovation can take AI software a step further by offering new speech synthesis solutions to developers. Users will be able to generate entire dialogues with the voice of their choice, or design from scratch completely new and unique voices tailored for their needs. Suited to a wide range of applications, the algorithm can be used for personal assistants, reading of audio books with famous voices, speech synthesis for people with disabilities, connected devices of any kind, animated movies or video game characters.
Lyrebird relies on deep learning models developed at the MILA lab in the University of Montréal, where its three founders are currently PhD students: Alexandre de Brébisson, Jose Sotelo and Kundan Kumar. The startup is advised by three of the most prolific professors in the field: Pascal Vincent, Aaron Courville and Yoshua Bengio. The latter, director of the MILA and AI pioneer, wants to make Montréal a world leader in artificial intelligence and this new startup is part of that vision.
While the quality and flow may seem a little distorted in the above clip, the overall recreation is uncanny. Given how quickly information technology tends to improve these days, even better versions with near-perfect mimicry will surely emerge within the next few years. The implications are both amusing and, at the same time, rather alarming: when combined with real-time face capture software, such as Face2Face, it could be relatively easy to depict famous people making statements they never actually said in the real world.
"The situation is comparable to Photoshop," says de Brébisson. "People are now aware that photos can be faked. I think in the future, audio recordings are going to become less and less reliable [as evidence]."
---
• Follow us on Twitter
• Follow us on Facebook
26th April 2017
Wax moth larvae: a solution to plastic waste?
Wax moth larvae are reported to be able to biodegrade polyethylene, one of the toughest, most resilient, and most used plastics. The creatures may be a solution to the growing problem of plastic waste.
Generally speaking, plastic is incredibly resistant to breaking down. That's certainly true of the estimated 500 billion to 1 trillion polyethylene plastic bags that people use each and every year. But scientists reporting in the journal Current Biology this week may have found one potential solution to this growing problem. The key is a caterpillar commonly known as the wax worm.
"We have found that the larva of a common insect, Galleria mellonella, is able to biodegrade one of the toughest, most resilient, and most used plastics: polyethylene," says Federica Bertocchini, of the Institute of Biomedicine and Biotechnology of Cantabria in Spain. A previous study had shown that Plodia interpunctella wax worms, the larvae of dian mealmoths, can also digest plastic.
Bertocchini and her colleagues made the discovery by accident, after noticing that plastic bags containing wax worms quickly became riddled with holes. Subsequent research found that the worms can do damage to a plastic bag in less than an hour.
After 12 hours, all that munching of plastic leads to an obvious reduction in plastic mass. The researchers showed that the wax worms were not only ingesting the plastic, they were also chemically transforming the polyethylene into ethylene glycol. This is suspected to be the case in Plodia interpunctella as well.
Although wax worms don't normally eat plastic, the researchers suspect that this ability is a by-product of their natural habits. Wax moths lay their eggs inside beehives. The worms hatch and grow on beeswax, which is composed of a highly diverse mixture of lipid compounds. The researchers say the molecular details of wax biodegradation require further investigation, but it's likely that digesting beeswax and polyethylene involves breaking down similar types of chemical bonds.
"Wax is a polymer – a sort of 'natural plastic' – and has a chemical structure not dissimilar to polyethylene," explains Bertocchini.
As the molecular details of the process become known, the researchers say it could be used to devise a bio-technological solution to managing polyethylene waste. They will continue to explore the process in search of such a strategy.
"We are planning to implement this finding into a viable way to get rid of plastic waste, working towards a solution to save our oceans, rivers, and all the environment from the unavoidable consequences of plastic accumulation," Bertocchini says. "However," she adds, "we should not feel justified to dump polyethylene deliberately in our environment just because we now know how to bio-degrade it."
---
• Follow us on Twitter
• Follow us on Facebook
25th April 2017
Asteroid mining is "more realistic than perceived"
Goldman Sachs has advised its clients that asteroid mining for platinum may be financially viable in the not-too-distant future, with potentially massive rewards.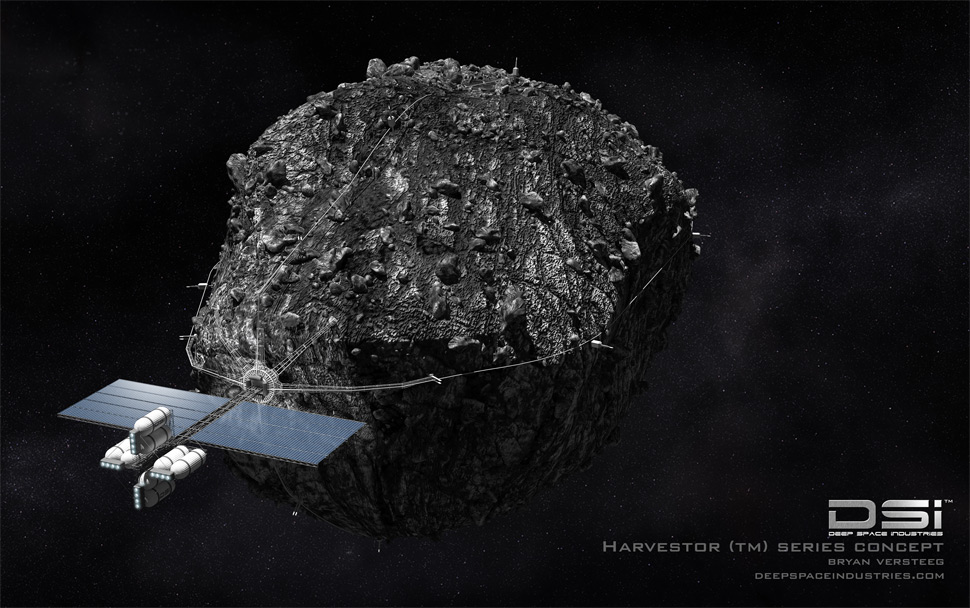 Mining for resources in space was once considered to be science fiction; the kind of venture that lay centuries away. In recent years, however, it has begun to be taken more seriously. Two companies – Planetary Resources and Deep Space Industries – have sprung up, with teams working to design and build spacecraft capable of locating, prospecting and eventually landing on near-Earth objects to extract materials.
Last year, the Luxembourg government partnered with Planetary Resources to develop the first commercial asteroid prospecting mission, which is now planned to take place by 2020. Meanwhile, in anticipation of this nascent industry, the U.S. government has introduced legislation to encourage the commercial exploration and recovery of materials from asteroids, recognising the right of citizens to own space resources they obtain as property.
Financial services giant, Goldman Sachs, has now acknowledged these emerging opportunities. In a 98-page report to their clients, Noah Poponak and his team of analysts write: "While the psychological barrier to mining asteroids is high, the actual financial and technological barriers are far lower. Prospecting probes can likely be built for tens of millions of dollars each and Caltech has suggested an asteroid-grabbing spacecraft could cost $2.6bn."
For comparison, the total cost for setting up a rare earth metal mine on the ground is typically around $1 billion. However, the cost of getting into orbit has fallen dramatically in recent years and is likely to continue falling in the near future, thanks to a new generation of reusable rockets from the likes of Elon Musk's SpaceX and Jeff Bezos's Blue Origin, as well as other companies focused on the "ultralight" class.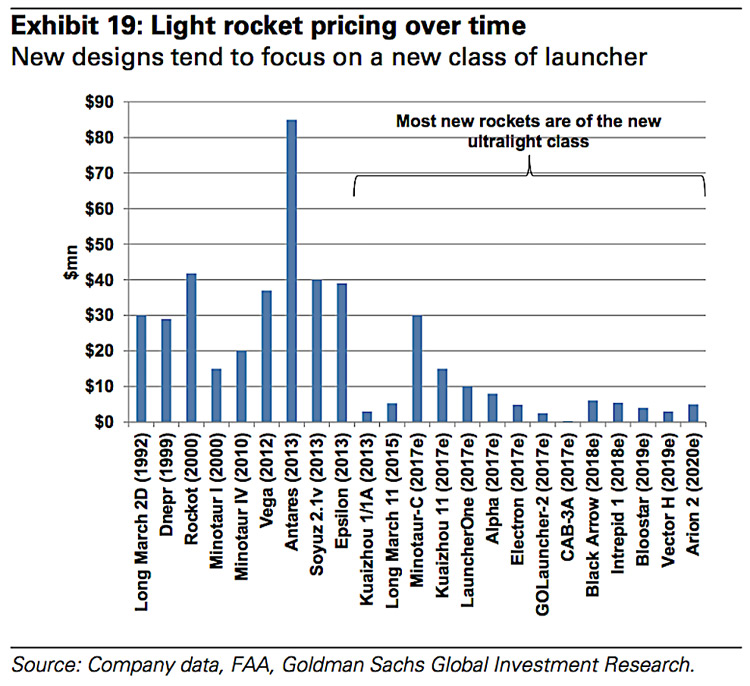 Longer term, the demand for precious metals is also likely to increase as these resources become ever scarcer here on Earth. Furthermore, the rewards for successfully extracting materials from asteroids will be colossal, providing a great incentive for venture capitalists.
"Space mining could be more realistic than perceived," the Goldman Sachs report continues. "Water and platinum group metals that are abundant on asteroids are highly disruptive from a technological and economic standpoint. Water is easily converted into rocket fuel, and can even be used unaltered as a propellant. Ultimately being able to stockpile the fuel in LEO [low earth orbit] would be a game changer for how we access space. And platinum is platinum. [...] A single asteroid the size of a football field could contain $25bn- $50bn worth of platinum."
Asteroid mining firms could even be victims of their own success, with previously rare commodities suddenly becoming abundant and cheap – similar to what happened with aluminium during the 19th century after the invention of electrolysis: "Successful asteroid mining would likely crater the global price of platinum, with a single 500-meter-wide asteroid containing nearly 175X the global output."
---
• Follow us on Twitter
• Follow us on Facebook
22nd April 2017
World's first electric VTOL jet completes maiden flight
Lilium Jet, the first zero-emission electric plane capable of Vertical Take-Off and Landing (VTOL), has completed a series of rigorous flight tests in the skies above Germany.
A two-seater prototype, as seen in the video below, executed a range of complex manoeuvres, including its signature mid-air transition from hover mode into wing-borne forward flight. Lilium is now developing a larger, five-seater version – designed for on-demand air taxi and ride-sharing services.
Celebrating the landmark moment, Lilium co-founder and CEO Daniel Wiegand said: "Seeing the Lilium Jet take to the sky and performing sophisticated manoeuvres with apparent ease is testament to the skill and perseverance of our amazing team. We have solved some of the toughest engineering challenges in aviation to get to this point.
"The successful test flight programme shows that our ground-breaking technical design works exactly as we envisioned. We can now turn our focus to designing the five-seater production aircraft."
The Lilium Jet is 100% electrically powered, so creates no harmful emissions, making it a potential solution to deteriorating air quality in towns and cities caused by road traffic. It is also the only electric aircraft capable of both VTOL and jet-powered flight, using wings for lift, similar to a conventional plane. Its advanced capabilities mean the Lilium Jet consumes around 90% less energy than drone-style aircraft, allowing it to achieve a range of greater than 300 km (186 miles) with a maximum cruising speed of 300 km/h (186 mph). In flight, the Jet's power consumption per kilometre will be comparable to an electric car.
Take-off and landing requires only a small open space or landing pad on a building, alleviating pressure on congested roads. In the future, Lilium claims that this combination of energy-efficient flight and minimal ground infrastructure will enable passenger flights to be made with pricing comparable to normal car taxis over the same distance. A typical journey by Lilium Jet will be at least 5x faster than by car, with even greater efficiencies in busy cities. For example, a flight from Manhattan to New York's JFK Airport will take around five minutes, compared to 55 minutes driving.
The ability of the Lilium Jet to travel long distances, quickly and at low cost, will also open new opportunities for people to live much further away from their place of work. Lilium describes this new phenomenon as "increasing the radius of living by 5x."
How the Lilium Jet Works
The Lilium Jet is a lightweight aircraft powered by 36 electric jet engines mounted to its wings via 12 moveable flaps. It is unique in combining the benefits of VTOL offered by helicopters and drones, with the speed and range of a jet aircraft. At take-off, the Lilium Jet's flaps are pointed downwards to provide vertical lift.
Once airborne, the flaps gradually tilt in to a horizontal position, providing forward thrust. When the wing flaps are horizontal, all of the lift required to keep the Lilium Jet in the air is provided by air passing over the wings – as with a conventional airplane.
Safety is of primary concern with Lilium, and the Jet is designed along the principle of "ultra-redundancy": the aircraft's engines are individually shielded, so the failure of a single unit cannot affect adjacent engines. Similarly, the Lilium Jet's power cells are designed to continue delivering sufficient power for continued flight and a safe landing in the unlikely event that part of the battery configuration fails. Lilium's Flight Envelope Protection System also prevents the pilot from performing manoeuvres that would take the aircraft beyond safe flight parameters.
Lilium's development team brings together more than 40 international world-class engineers and designers. The group shares the vision of a completely new type of individual transportation system. The company's mission statement is "to enable a world where everybody can fly anywhere, anytime."
---
• Follow us on Twitter
• Follow us on Facebook
21st April 2017
Newly discovered "super-Earth" may be best candidate yet for life
Astronomers have reported the discovery of LHS 1140b, a rocky "super-Earth" in the habitable zone of a red dwarf star, which they say is among the best ever candidates in the search for extraterrestrial life.
An exoplanet orbiting a red dwarf star, 40 light years from Earth, may be the new holder of the title "best place to look for signs of life beyond the Solar System". Using the European Southern Observatory (ESO)'s HARPS instrument in Chile, and other telescopes around the world, an international team of astronomers discovered a "super-Earth" orbiting in the habitable zone around the faint star LHS 1140. This world is a little larger and much more massive than the Earth and has likely retained most of its atmosphere. This, along with the fact that it passes in front of its parent star as it orbits, makes it one of the most exciting future targets for atmospheric studies. The study results appeared yesterday in the journal Nature.
The planet is named LHS 1140b and its star is located in the constellation of Cetus (the sea monster). Red dwarfs are much smaller and cooler than our own Sun and, although LHS 1140b is ten times closer to its star than the Earth is to our Sun, it only receives half as much light from its star as the Earth and lies in the middle of the habitable zone. The orbit is seen almost edge-on when viewed from Earth and as the exoplanet passes in front of the star once per orbit, it blocks a little of its light every 25 days.
"This is the most exciting exoplanet I've seen in the past decade," says the study's lead author, Jason Dittmann, from the Harvard-Smithsonian Center for Astrophysics. "We could hardly hope for a better target to perform one of the biggest quests in science – searching for evidence of life beyond Earth."
"The present conditions of the red dwarf are particularly favourable," explains team member Nicola Astudillo-Defru from the Geneva Observatory, Switzerland. "LHS 1140 spins more slowly and emits less high-energy radiation than other similar low-mass stars."
For life as we know it to exist, a planet must have liquid surface water and retain an atmosphere. When red dwarf stars are young, they are known to emit radiation that can be damaging for the atmospheres of the planets that orbit them. In this case, the planet's large size means that a magma ocean could have existed on its surface for millions of years. This seething ocean of lava could feed steam into the atmosphere long after the star has calmed to its current, steady glow, replenishing the planet with water.
The discovery was initially made with the MEarth facility, which detected the first tell-tale, characteristic dips in light as the exoplanet passed in front of the star. ESO's HARPS instrument, the High Accuracy Radial velocity Planet Searcher, then made crucial follow-up observations, which confirmed the presence of the super-Earth. HARPS also helped pin down the orbital period and allowed the exoplanet's mass and density to be calculated.
The astronomers estimate the age of the planet to be at least five billion years. They also deduced that it has a diameter 1.4 times larger than the Earth – almost 18,000 kilometres. But with a mass around seven times greater than the Earth, and hence a much higher density, it implies that the exoplanet is probably made of rock with a dense iron core.
This super-Earth may be the best candidate yet for future observations to study and characterise its atmosphere, if one exists, say the researchers. Xavier Delfosse and Xavier Bonfils, both at the CNRS and IPAG in Grenoble, France, conclude: "The LHS 1140 system might prove to be an even more important target for the future characterisation of planets in the habitable zone than Proxima b or TRAPPIST-1. This has been a remarkable year for exoplanet discoveries."
In particular, observations coming up soon with the NASA/ESA Hubble Space Telescope will be able to assess exactly how much high-energy radiation is showered upon LHS 1140b, so that its capacity to support life can be further constrained.
Further into the future – when new telescopes like ESO's Extremely Large Telescope are operating – it is likely that we will be able to make detailed observations of the atmospheres of exoplanets, and LHS 1140b is an exceptional candidate for such studies.
---
• Follow us on Twitter
• Follow us on Facebook
18th April 2017
Device pulls water from dry air, powered only by Sun
The University of California, Berkeley, has created a device that pulls water from dry air, powered only by the Sun. Even under conditions of relatively low (20-30%) humidity, it can produce 2.8 litres of water over a 12-hour period.
Imagine a future in which every home has an appliance that pulls all the water the household needs out of the air, even in dry or desert climates, using only the power of the Sun. That future may be just around the corner, with the demonstration of a water harvester that uses only ambient sunlight to pull litres of water out of the air each day in conditions as low as 20 percent humidity, a level common in arid areas.
The solar-powered harvester, reported in the journal Science, was constructed at the Massachusetts Institute of Technology using a special material called a metal-organic framework – or MOF – produced at the University of California, Berkeley.
"This is a major breakthrough in the long-standing challenge of harvesting water from the air at low humidity," said Omar Yaghi from UC Berkeley, one of two senior authors of the paper. "There is no other way to do that right now, except by using extra energy. Your electric dehumidifier at home 'produces' very expensive water."
The prototype, under conditions of 20-30 percent humidity, was able to pull 2.8 litres (3 quarts) of water from the air over a 12-hour period, using one kilogram (2.2 pounds) of MOF. Rooftop tests at MIT confirmed that the device works in real-world conditions.
"One vision for the future is to have water off-grid, where you have a device at home running on ambient solar for delivering water that satisfies the needs of a household," said Yaghi, who is the founding director of the Berkeley Global Science Institute, a co-director of the Kavli Energy NanoSciences Institute and the California Research Alliance by BASF. "To me, that will be made possible because of this experiment. I call it personalised water."
Yaghi worked with Evelyn Wang, a mechanical engineer at MIT, alongside students at the university. The system they designed consists of approximately two pounds of dust-sized MOF crystals compressed between a solar absorber and a condenser plate, inside a chamber open to the air. As ambient air diffuses through the porous MOF, water molecules preferentially attach to the interior surfaces. X-ray diffraction studies have shown that the water vapour molecules often gather in groups of eight to form cubes.
Sunlight entering through a window heats up the MOF and drives the bound water toward the condenser, which is at the temperature of the outside air. The vapour condenses as liquid water and drips into a collector.
"This work offers a new way to harvest water from air that does not require high relative humidity conditions and is much more energy efficient than other existing technologies," said Wang.
This proof of concept harvester leaves much room for improvement, Yaghi said. The current MOF can absorb only 20 percent of its weight in water, but other MOF materials could possibly absorb 40 percent or more. The material could also be tweaked to be more effective at higher or lower humidity.
"It's not just that we made a passive device that sits there collecting water; we have now laid both the experimental and theoretical foundations so that we can screen other MOFs, thousands of which could be made, to find even better materials," he said. "There is a lot of potential for scaling up the amount of water that is being harvested. It is just a matter of further engineering now."
Yaghi and his team are working to improve their MOFs, while Wang continues to improve the harvesting system to produce more water.
"To have water running all the time, you could design a system that absorbs the humidity during the night and evolves it during the day," he said. "Or design the solar collector to allow for this at a much faster rate, where more air is pushed in. We wanted to demonstrate that if you are cut off somewhere in the desert, you could survive because of this device. A person needs about a Coke can of water per day. That is something one could collect in less than an hour with this system."
---
• Follow us on Twitter
• Follow us on Facebook
11th April 2017
Two-thirds of Great Barrier Reef hit by back-to-back mass coral bleaching
Australia's Great Barrier Reef is reported to be experiencing a second consecutive mass coral bleaching event, affecting two-thirds of its area.
For the second time in just 12 months, scientists have recorded severe coral bleaching across huge tracts of the Great Barrier Reef, after completing aerial surveys along its entire length. In 2016, bleaching was most severe in the northern third of the Reef, while one year on, the middle third has experienced the most intense coral bleaching.
"The combined impact of this back-to-back bleaching stretches for 1,500 km (900 miles), leaving only the southern third unscathed," says Prof. Terry Hughes, Director of the ARC Centre of Excellence for Coral Reef Studies, who undertook the aerial surveys in both 2016 and 2017.
"The bleaching is caused by record-breaking temperatures driven by global warming. This year, 2017, we are seeing mass bleaching, even without the assistance of El Niño conditions."
The aerial surveys in 2017 covered more than 8,000 km (5,000 miles) and scored nearly 800 individual coral reefs closely matching the aerial surveys in 2016 that were carried out by the same two observers.
Dr. James Kerry, who also undertook the aerial surveys, explains further: "This is the fourth time the Great Barrier Reef has bleached severely – in 1998, 2002, 2016, and now in 2017. Bleached corals are not necessarily dead corals, but in the severe central region we anticipate high levels of coral loss."
"It takes at least a decade for a full recovery of even the fastest growing corals, so mass bleaching events 12 months apart offers zero prospect of recovery for reefs that were damaged in 2016."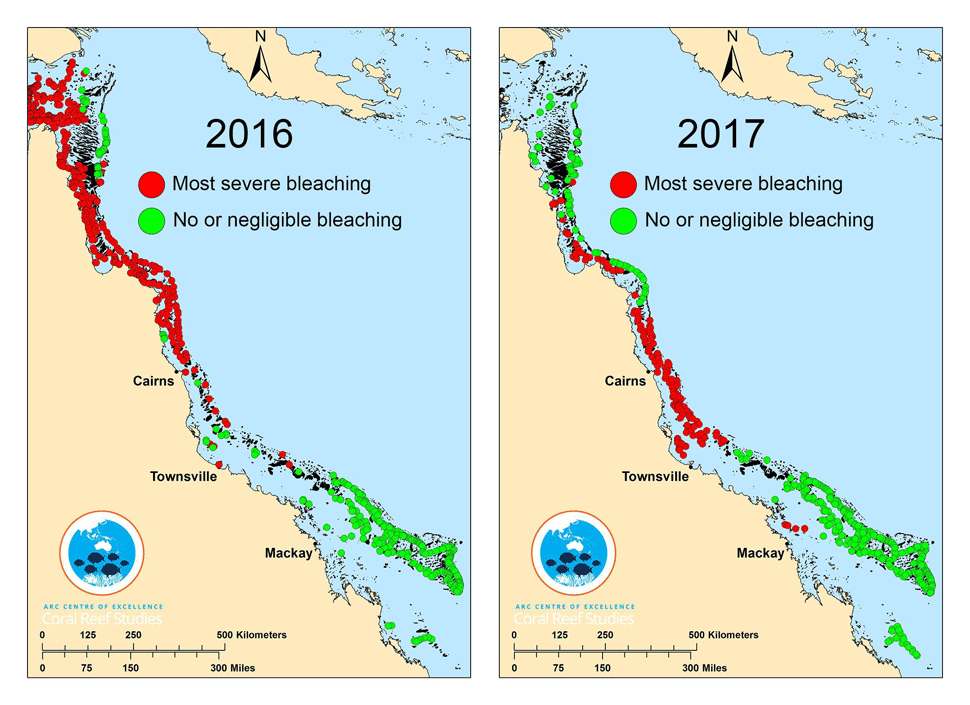 Coupled with the 2017 mass bleaching event, Tropical Cyclone Debbie struck a corridor of the Great Barrier Reef at the end of March. The intense, slow-moving system was likely to have caused varying levels of damage along a path up to 100 km wide. Any cooling effects related to the cyclone are likely to be negligible in relation to the damage it caused, which struck a section of the reef that had largely escaped the worst of the bleaching.
"Clearly the reef is struggling with multiple impacts," says Prof. Hughes. "Without a doubt the most pressing of these is global warming. As temperatures continue to rise, the corals will experience more and more of these events: 1°C of warming so far has already caused four events in the past 19 years."
"Ultimately, we need to cut carbon emissions, and the window to do so is rapidly closing."
---
• Follow us on Twitter
• Follow us on Facebook
10th April 2017
Robotics breakthrough could lead to fully automated warehouses
RightHand Robotics, a startup company near Boston, has unveiled a new automated picking solution for warehouses that can recognise and retrieve individual items from boxes.
With an ongoing explosion in e-commerce – combined with a shrinking workforce – pressures have never been higher on warehouses to fulfil orders faster and more efficiently. To address these challenges, a new startup company has developed "RightPick", a combined hardware and software solution that handles the key task of picking individual items, or "piece-picking."
RightHand Robotics (RHR), the developers of RightPick, are based in Massachusetts, USA. The team was formed by a collaboration between researchers from Harvard's Biorobotics Lab, the Yale Grab Lab, and MIT, focused on groundbreaking research into grasping systems, intelligent hardware sensors, computer vision and applied machine learning.
Unlike traditional factory robots that can be complex to setup and with fixed uses, RHR create machines that are simple to integrate and highly flexible. The new system they have demonstrated in the video above can automate a task that robots have previously struggled to master: recognising and retrieving individual items from boxes; up to 600 per hour. This core competency represents a significant advance towards fully automated warehouses that could remove the need for humans. As e-commerce continues to grow, the trend is away from bulk or pallet-load handling, toward single SKUs and piecemeal items.
"The supply chain of the future is more about pieces than pallets," says Leif Jentoft, a co-founder of RHR. "RightHand can help material handling, third-party logistics and e-commerce warehouses lower costs by increasing automation."
RightPick is capable of handling thousands of different items, using a machine learning backend, coupled with a sensorised robot hand that works in concert with all industry-leading robotic arms. The time to value of RightPick can be demonstrated in a matter of hours, as it offers rapid setup, remote support, and easy integration. The machine is able to quickly demonstrate value in a wide variety of workflows – such as sorting batch-picked items, picking items from Automatic Storage and Retrieval Systems (ASRS), inducting items to a unit sorter, order quality assurance, and more. RHR also announced that it has raised $8 million in Series A funding from various companies and angel investors.
---
• Follow us on Twitter
• Follow us on Facebook
9th April 2017
Hyperloop track ready for first trial run
Hyperloop One, a transport company based in Los Angeles, California, is working to commercialise the Hyperloop concept, for moving passengers and/or cargo at airline speeds at a fraction of the cost of air travel. This week, the company announced that it has completed a tube installation at Las Vegas DevLoop, the world's first full-system test track.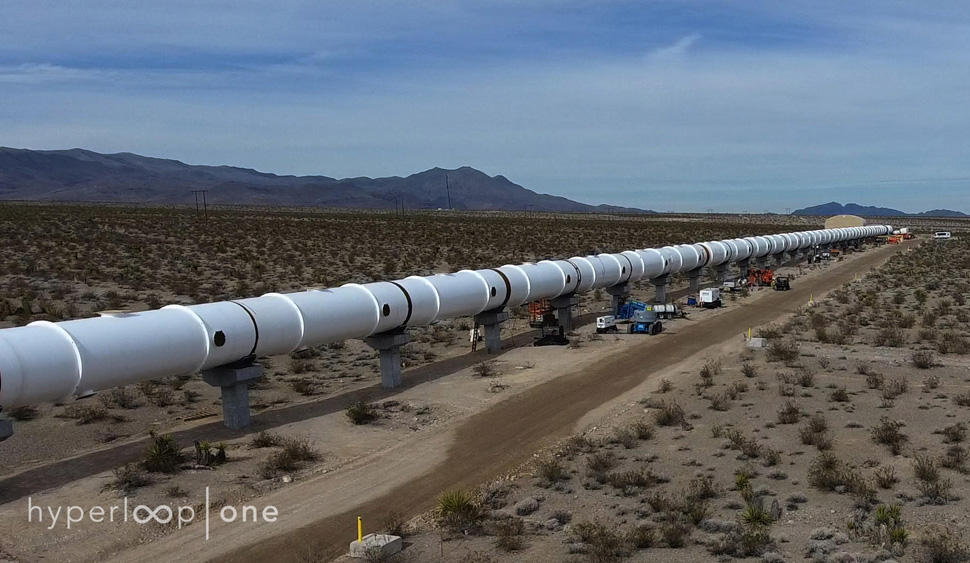 This week, executives from Hyperloop One joined experts and policymakers to reveal details of planned Hyperloop routes in the United States and to initiate a nationwide conversation about the future of American transportation.
Of more than 2,600 participants in the Hyperloop One Global Challenge, 11 teams presented routes, linking 35 cities and covering more than 2,800 miles. They join 24 other teams from around the globe, each vying to be among 12 finalists. Three eventual winners will work closely with Hyperloop One engineering and business teams to explore funding and development.
"Hyperloop One is the only company in the world building an operational commercial Hyperloop system," said Rob Lloyd, chief executive officer of Hyperloop One. "This disruptive technology – conceived, developed and built in the U.S. – will move passengers and cargo faster, cleaner and more efficiently. It will transform transportation as we know it and create a more connected world."
By year's end, the company will have a team of 500 engineers, fabricators, scientists and other employees devoted to bringing this revolutionary new technology to life. Hyperloop One, said Lloyd, can provide broad benefits across communities and markets, support sustainable manufacturing and supplier chains, ease the strain on existing infrastructure and improve the way millions live and work.
In the Hyperloop system, passengers and cargo are loaded into a pod and accelerated gradually, via electric propulsion through a low-pressure tube. The pod quickly lifts above the track using magnetic levitation and glides at airline speeds (620 mph, or 1,000 km/h) for long distances due to ultra-low aerodynamic drag. This week, the company finalised the tube installation of its 500m (1,640 ft) long "DevLoop", located in a desert outside Las Vegas; this facility serves as an outdoor lab for its proprietary levitation, propulsion, vacuum and control technologies.
"The U.S. has always been a global innovation vanguard – driving advancements in computing, communication and media to rail, automobiles and aeronautics," said Shervin Pishevar, executive chairman. "Now, with Hyperloop One, we are on the brink of the first great breakthrough in transportation technology of the 21st century, eliminating the barriers of time and distance and unlocking vast economic opportunities."
"Hyperloop One is the American Dream, and it's fast becoming an American reality," he added.
Proposed routes that would greatly reduce travel times across some of the country's most heavily trafficked regions include Los Angeles-San Diego, Miami-Orlando and Seattle-Portland. The longest distance proposal, Cheyenne-Houston, would run 1,152 miles across four states, reducing to 1 hour and 45 minutes a journey that currently takes 17 hours by car or truck. Hyperloop One's panel of experts includes Peter Diamandis, Executive Chairman of the XPRIZE Foundation. The full list of route proposals being considered is as follows (click to enlarge).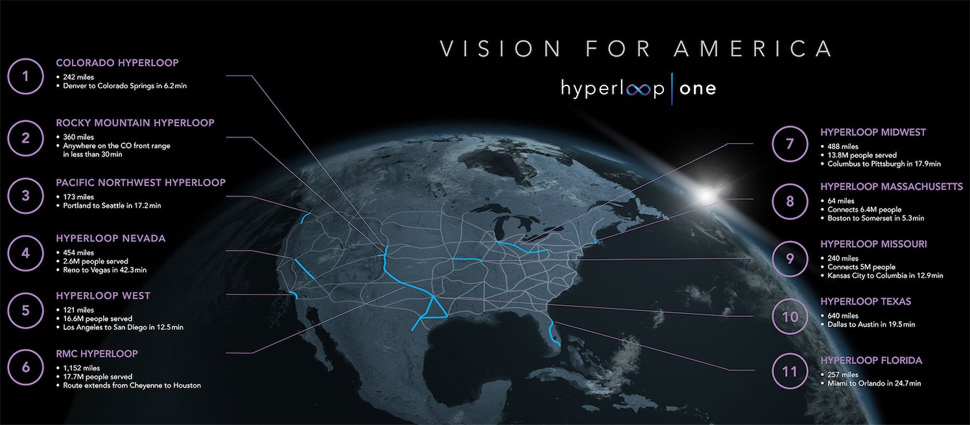 In addition to new details on the U.S. routes, the Washington, D.C. event featured a roundtable of speakers discussing the future of transportation.
"The U.S. is challenged to meet the growing demands on our transportation infrastructure, with congestion costing the economy more than $160 billion per year due to wasted time and fuel," said Tyler Duvall, a partner at McKinsey & Company. "However, new technologies are poised to drive efficiency, increase capacity, and help spur social and economic growth. To seize this opportunity, the approach to infrastructure planning must keep pace by integrating new technologies and taking long-term views of what mobility will look like in the future."
You can vote for your favourite Hyperloop route on Facebook at the following link: https://www.facebook.com/HyperloopOne/app/126231547426086/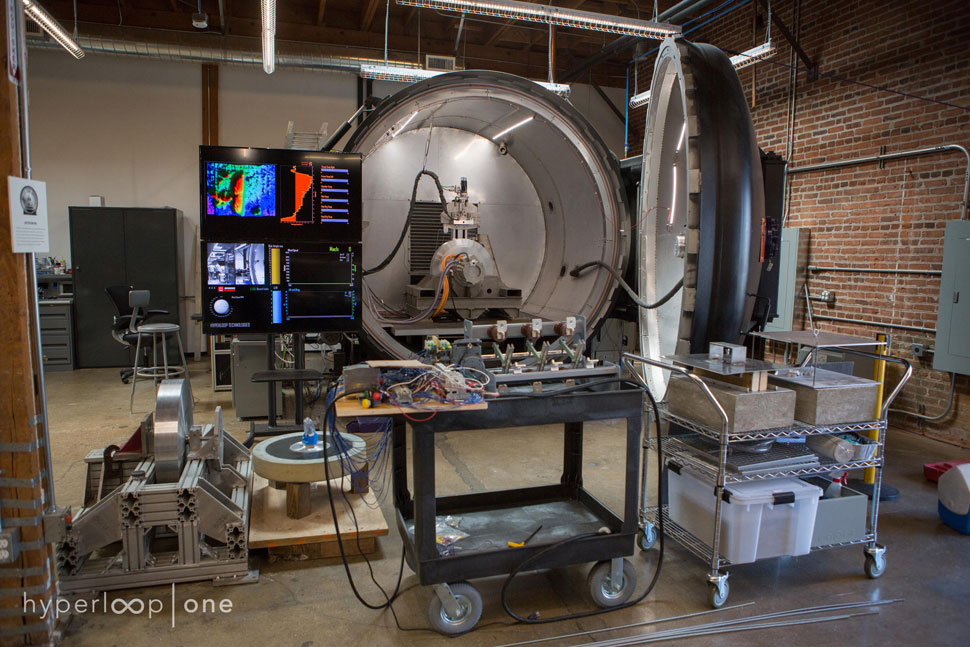 ---
• Follow us on Twitter
• Follow us on Facebook
8th April 2017
Major breakthrough in smart printed electronics
For the first time, researchers have fabricated printed transistors consisting entirely of two-dimensional nanomaterials.
Scientists from Advanced Materials and BioEngineering Research (AMBER) at Trinity College, Dublin, have fabricated printed transistors consisting entirely of 2-D nanomaterials for the first time. These materials combine new electronic properties with the potential for low-cost production.
This breakthrough could enable a range of new, futuristic applications – such as food packaging that displays a digital countdown to warn of spoiling, labels that alert you when your wine is at its optimum temperature, or even a window pane that shows the day's forecast. The AMBER team's findings were published yesterday in the leading journal Science.
This discovery opens the path for industry, such as ICT and pharmaceutical firms, to cheaply print a host of electronic devices, from solar cells to LEDs, with applications from interactive smart food and drug labels, to next-generation banknote security and e-passports.
Prof. Jonathan Coleman, an investigator in AMBER and Trinity's School of Physics, commented: "In the future, printed devices will be incorporated into even the most mundane objects such as labels, posters and packaging."
"Printed electronic circuitry (made from the devices we have created) will allow consumer products to gather, process, display and transmit information – for example, milk cartons could send messages to your phone warning that the milk is about to go out-of-date," he continued. "We believe that 2-D nanomaterials can compete with the materials currently used for printed electronics. Compared to other materials employed in this field, our 2-D nanomaterials have the capability to yield more cost effective and higher performance printed devices.
"However, while the last decade has underlined the potential of 2-D materials for a range of electronic applications, only the first steps have been taken to demonstrate their worth in printed electronics. This publication is important, because it shows that conducting, semiconducting and insulating 2-D nanomaterials can be combined together in complex devices. We felt that it was critically important to focus on printing transistors, as they are the electric switches at the heart of modern computing. We believe this work opens the way to print a whole host of devices solely from 2-D nanosheets."
Led by Prof. Coleman, in collaboration with the groups of Prof. Georg Duesberg (AMBER) and Prof. Laurens Siebbeles (TU Delft, Netherlands), the team used standard printing techniques to combine graphene nanosheets as the electrodes with two other nanomaterials, tungsten diselenide and boron nitride as the channel and separator (two important parts of a transistor), to form an all-printed, all-nanosheet, working transistor.
Printable electronics have developed over the last 30 years based mainly on printable carbon-based molecules. While these molecules can easily be turned into printable inks, such materials are somewhat unstable and have well-known performance limitations. There have been many attempts to surpass these obstacles using alternative materials, such as carbon nanotubes or inorganic nanoparticles, but these materials have also shown limitations in either performance or in manufacturability. While the performance of printed 2-D devices cannot yet compare with advanced transistors, the team believe there is a wide scope to improve performance beyond the current state-of-the-art for printed transistors.
The ability to print 2-D nanomaterials is based on Prof. Coleman's scalable method of producing 2-D nanomaterials, including graphene, boron nitride, and tungsten diselenide nanosheets, in liquids, a method he has licensed to Samsung and Thomas Swan. These nanosheets are flat nanoparticles that are a few nanometres thick, but hundreds of nanometres wide. Critically, nanosheets made from different materials have electronic properties that can be conducting, insulating or semiconducting and so include all the building blocks of electronics. Liquid processing is especially advantageous in that it yields large quantities of high quality 2-D materials in a form that is easy to process into inks. Prof. Coleman's publication provides the potential to print circuitry at extremely low cost, which will facilitate a wide range of applications from animated posters to smart labels.
Prof. Coleman is a partner in Graphene flagship, a €1 billion EU initiative to boost new technologies and innovation during the next 10 years.
---
• Follow us on Twitter
• Follow us on Facebook
6th April 2017
Law requires reshaping as AI and robotics alter employment, states new report
The present wave of automation – driven by rapid advances in artificial intelligence (AI) – is creating a gap between current legislation and the new laws necessary for an emerging workplace reality, states the International Bar Association (IBA).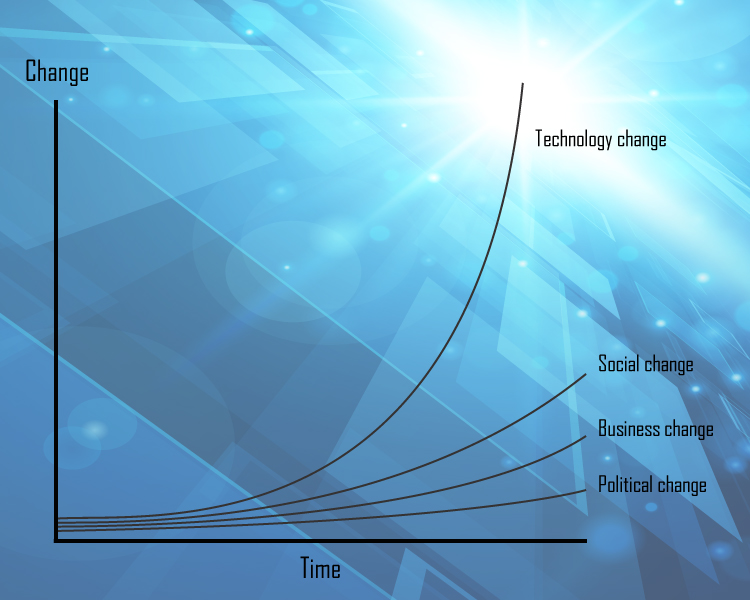 "Certainly, technological revolution is not new, but in past times it has been gradual. What is new about the present revolution is the alacrity with which change is occurring, and the broadness of impact being brought about by AI and robotics," says Gerlind Wisskirchen, Vice Chair for Multinationals in the IBA's Global Employment Institute (GEI) and coordinator of a major report, Artificial Intelligence and Robotics and Their Impact on the Workplace. "Jobs at all levels in society presently undertaken by humans are at risk of being reassigned to robots or AI, and the legislation once in place to protect the rights of human workers may be no longer fit for purpose, in some cases."
The IBA, established in 1947, is the world's leading organisation of international legal practitioners, bar associations and law societies. Through its global membership of individual lawyers, law firms, bar associations and law societies, it influences the development of international law reform and shapes the future of the legal profession throughout the world.
"The AI phenomenon is on an exponential curve, while legislation is doing its best on an incremental basis," adds Wisskirchen. "New labour and employment legislation is urgently needed to keep pace with increased automation."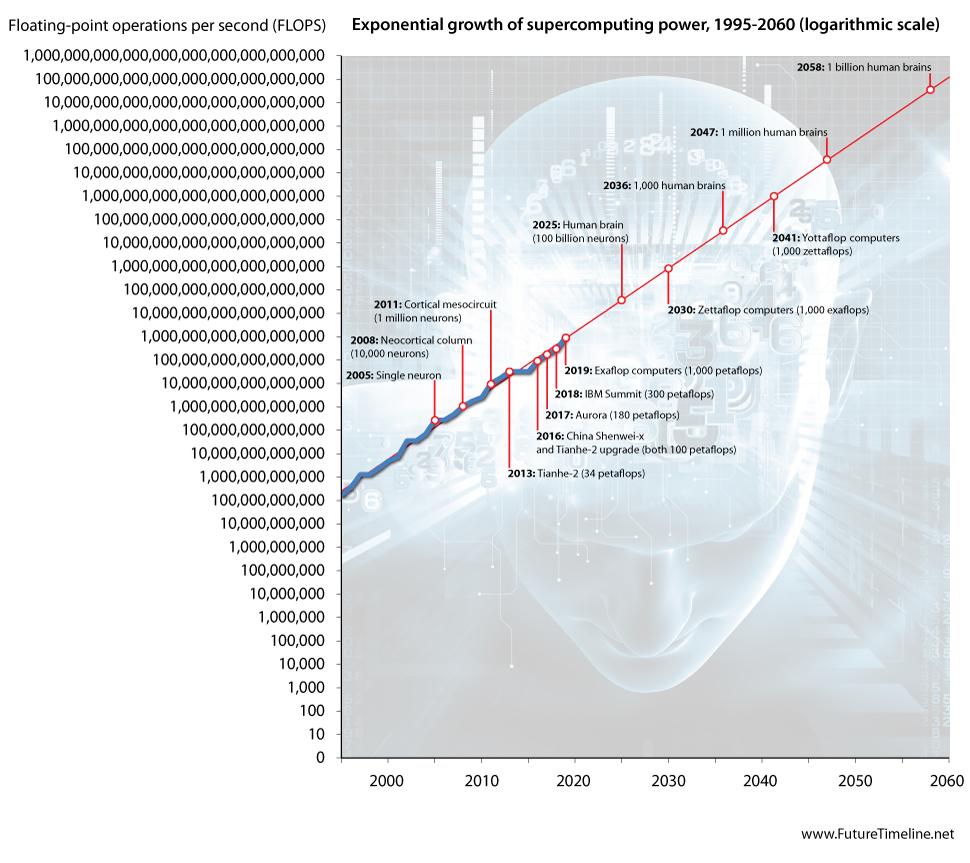 The comprehensive, 120-page report focuses on potential future trends of AI, and the likely impact intelligent systems will have on: the labour market, the structures of companies, employees' working time, remuneration and the working environment. In addition to illustrating the thread and importance of law in relation to these areas, the GEI assesses the law at different points in the automation cycle – from the developmental stage, when the computerisation of an industry begins, to what workers may experience as AI becomes more prevalent, through to issues of responsibility when things go wrong. These components are not examined in isolation, but in the context of economics, business and social environments.
In the example of the automotive industry, the report identifies competitive disadvantage between Europe and the United States in the developmental stage of autonomous driving. Germany and the US are recognised as the market leaders in this area. However, in contrast to the US, European laws prevent autonomous driving on public roads, though there are some exceptions for research vehicles. US companies are not faced with the same restrictions; they are therefore able to develop at a faster pace and as a result are likely to bring products to market sooner than their European competitors. Europe's restrictive older regulations impede technical progress of autonomous driving for companies operating within its borders, potentially placing them at a disadvantage in the marketplace.
Since motor vehicles will be driven by fully automated systems in the future, it is conceivable that jobs such as truck, taxi, or forklift drivers will be eliminated in the long run. The report states there is a 90% likelihood of this happening, with developers of connected trucks stating: "technical changes that will take place in the next 10 years will be more dramatic than the technical advancements over the last 50 or 60 years". The report points to cost savings of nearly 30% as logistics become cheaper, more reliable and more flexible. At the fully automated stage, costs will be further reduced as the requirement for rest breaks is eliminated, illness or inebriation is no longer a risk factor, and accidents are minimised.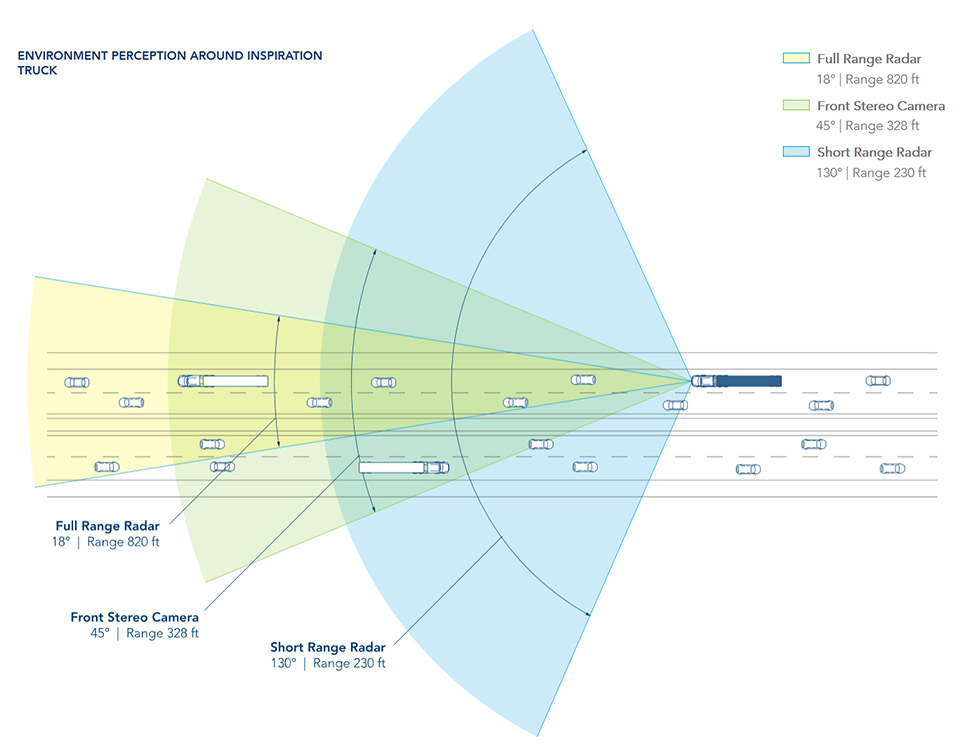 Nevertheless, the report examines the issue of liability when failure does occur, concluding that: "The liability issues may become an insurmountable obstacle to the introduction of fully automated driving." Currently, driver responsibility is assumed in most cases, with the manufacturer liable only for product defects, and vehicle owners subject to special owner's liability, particularly in European countries. However, if a vehicle is fully automated, with a human driver no longer actively steering, the question arises as to whether damage can still be attributed to the driver or the owner of the car, or whether only the manufacturer of the system can be held liable.
The report's authors examine whether rules applicable to other automated areas, such as aviation, can be applied, but reason that: "it is not possible to apply the liability rules from other automated areas to automated driving", and that international liability standards with clear rules are needed.
Pascale Lagesse, Co-Chair of the IBA GEI, commented: "Without a doubt – AI, robotics and increased automation will bring about changes in society at every level, in every sector and in every nation. This fourth industrial revolution will concurrently destroy and create jobs and paradoxically benefit and impair workers in ways that are not entirely clear, or not yet imagined. What is evident, however, is that a monumental paradigm shift is occurring and that concurrent legal uncertainties need to be addressed within labour and employment laws geared to the technological developments."
She added: "Greater governmental collaboration across borders may be necessary if commerce is to thrive. States as lawmakers will have to be bold in decision, determining what jobs should be performed exclusively by humans, for example: caring for babies; perhaps introducing human quotas in different sectors; taxing companies where machines are used; and maybe introducing a 'made by humans' label for consumer choice. Our new report posits these ideas and more, and could not be more timely."
---
• Follow us on Twitter
• Follow us on Facebook
5th April 2017
Atmosphere could resemble Triassic by 22nd century
If greenhouse gas emissions continue to rise, or if subsequent efforts to reverse climate change end in failure, the world's atmosphere could resemble that of the Triassic period by the 22nd century, according to a new study.
New research led by the University of Southampton suggests that, over the next 100 to 200 years, carbon dioxide concentrations in the Earth's atmosphere will head towards values not seen since the Triassic period, 200 million years ago. Furthermore, by the 23rd century, the climate could reach a warmth not seen in 420 million years.
The study, published in Nature Communications, compiled over 1200 estimates of ancient atmospheric carbon dioxide (CO2) concentrations to produce a continuous record dating back nearly half a billion years. It concludes that if humanity burns all available fossil fuels in the future, the levels of CO2 contained in the atmosphere may have no geologically-preserved equivalent during this 420 million year period.
The researchers examined published data on fossilised plants, the isotopic composition of carbon in soils and the oceans, and the boron isotopic composition of fossil shells. Gavin Foster, lead author and Professor of Isotope Geochemistry at the University of Southampton, explains: "We cannot directly measure CO2 concentrations from millions of years ago. Instead we rely on indirect 'proxies' in the rock record. In this study, we compiled all the available published data from several different types of proxy to produce a continuous record of ancient CO2 levels."
This wealth of data shows that CO2 concentrations have naturally fluctuated on multi-million year timescales over this period, from around 200-400 parts per million (ppm) during cold 'icehouse' periods, to up to 3000 ppm during intervening warm 'greenhouse' periods. Although evidence tells us our climate has fluctuated greatly in the past (with the Earth currently in a colder period), it also shows the current speed of climate change is highly unusual.
Carbon dioxide is a potent greenhouse gas and during the last 150 years, humanity's fossil fuel extraction has increased its atmospheric concentration from 280 ppm in the pre-industrialisation era to nearly 405 ppm today. However, it is not just CO2 that determines the climate of our planet; ultimately it is both the strength of the greenhouse effect and the amount of incoming sunlight that is important. Changes in either parameter are able to force climate change.
"Due to nuclear reactions in stars, like our Sun, over time they become brighter," adds co-author Dan Lunt, Professor of Climate Science at the University of Bristol. "This means that, although carbon dioxide concentrations were high hundreds of millions of years ago, the net warming effect of CO2 and sunlight was less. Our new CO2 compilation appears on average to have gradually declined over time by about 3-4 ppm per million years. This may not sound like much, but it is actually just about enough to cancel out the warming effect caused by the Sun brightening through time, so in the long-term it appears the net effect of both was pretty much constant on average."
This interplay between carbon dioxide and the Sun's brightness has fascinating implications for the history of life on Earth. Co-author Professor Dana Royer, from Wesleyan University in the US, explains: "Up until now it's been a bit of a puzzle as to why, despite the Sun's output having increased slowly over time, scant evidence exists for any similar long-term warming of the climate. Our finding of little change in the net climate forcing offers an explanation for why Earth's climate has remained relatively stable, and within the bounds suitable for life for all this time."
This long-term view also offers a valuable perspective on future climate change. It is well recognised that the climate today is changing at rates well above the geological norm. If humanity fails to tackle rising CO2 and burns all the readily available fossil fuel, then within the next two centuries, it will be at 2000 ppm – levels not seen since 200 million years ago.
Professor Foster adds: "However, because the Sun was dimmer back then, the net climate forcing 200 million years ago was lower than we would experience in such a high CO2 future. So, not only will the resultant climate change be faster than anything the Earth has seen for millions of years, the climate that will exist is likely to have no natural counterpart, as far as we can tell, in at least the last 420 million years."
---
• Follow us on Twitter
• Follow us on Facebook
4th April 2017
Graphene sieve turns seawater into drinking water
Researchers at the University of Manchester have demonstrated a graphene-based sieve able to filter seawater. This could lead to affordable desalination technologies.
In recent years, graphene-oxide membranes have attracted major attention as promising candidates for new filtration technologies. Now, the much sought-after breakthrough of making membranes capable of sieving common salts has been achieved. New research demonstrates the real-world potential of providing clean drinking water for millions of people who currently struggle to obtain adequate water resources. The findings, by scientists from the University of Manchester, were published yesterday in the journal Nature Nanotechnology.
Graphene-oxide membranes developed at the National Graphene Institute have already demonstrated the potential of filtering out small nanoparticles, organic molecules, and even large salts. Until now, however, they couldn't filter common salts, which require even smaller sieves. Previous research at the University of Manchester found that if immersed in water, graphene-oxide membranes become slightly swollen and smaller salts flow through the membrane along with water, but larger ions or molecules are blocked.
The team has now further developed these graphene membranes and found a way to prevent the swelling of the membrane when exposed to water. Pore size in the membrane can be precisely controlled, to filter common salts out of salty water and make it safe to drink.
As the effects of climate change continue to impact on water supplies, wealthy countries are also investing in desalination technologies. Following the recent disasters in California, major cities are looking increasingly to alternative water solutions.
When common salts are dissolved in water, they form a 'shell' of water molecules around the salt molecules. This allows the tiny capillaries of the graphene-oxide membranes to block salt from flowing along with the water. Water molecules are able to pass through the membrane barrier and flow anomalously fast, which is ideal for application of these membranes for desalination.
"To make it permeable, you need to drill small holes in the membrane. But if the hole size is larger than one nanometre, the salts go through that hole," said Rahul Nair, Professor of Materials Physics. "You have to make a membrane with a very uniform, less-than-one-nanometre hole size to make it useful for desalination. It is a really challenging job. When the capillary size is around one nanometre, which is very close to the size of the water molecule, those molecules form a nice interconnected arrangement, like a train."
"Realisation of scalable membranes with uniform pore size down to the atomic scale is a significant step forward and will open new possibilities for improving the efficiency of desalination technology," he continued. "This is the first clear-cut experiment in this regime. We also demonstrate that there are realistic possibilities to scale up the described approach and mass produce graphene-based membranes with required sieve sizes."
"The developed membranes are not only useful for desalination, but the atomic scale tunability of the pore size also opens new opportunity to fabricate membranes with on-demand filtration, capable of filtering out ions according to their sizes." said Jijo Abraham, co-author on the research paper.
By 2025, the UN expects that 14% of the world's population will encounter water scarcity. This new technology has the potential to revolutionise water filtration across the world, particularly in nations which cannot afford large-scale desalination technology. It is hoped that graphene membrane systems can be utilised on smaller scales – making them accessible to regions that do not have the financial infrastructure to fund large plants.
---
• Follow us on Twitter
• Follow us on Facebook