2014
Latvia joins the eurozone
Latvia officially adopted the euro currency on 1st January 2014, becoming the 18th eurozone country. This was despite a majority (52%) of its people opposing membership, with only 45% in support. Two years previously, many had wondered if the euro would survive. During 2013, however, the currency actually rose 4.5 percent against the dollar, finishing the year at 1.38 to the dollar. An assessment published in June 2013 asserted that Latvia had met all the convergence criteria necessary for euro adoption, which was given final approval by the Economic and Financial Affairs Council the following month.*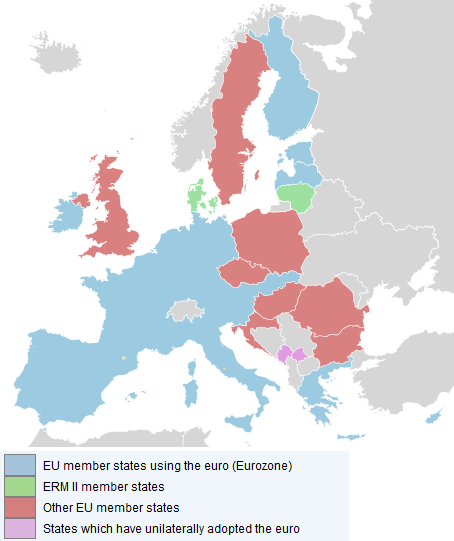 The first gay marriages are held in England and Wales
Civil partnerships had already been permitted in the UK since 2005, following the Civil Partnership Act. This gave rights and responsibilities to same-sex couples that were identical to civil marriage between opposite-sex couples. They were entitled to the same property rights, the same exemption on inheritance tax, the same social security and pension benefits, full life insurance recognition, the ability to get parental responsibility for a partner's children, as well as next of kin rights in hospitals.
This angered some Christian groups concerned that the sanctity of marriage was being threatened. It was criticised by gay rights activists, however, for not going far enough – since the Act stopped short of awarding full marriage status, which they still viewed as a form of discrimination.
The gay rights movement continued to gain momentum. A public consultation was conducted in 2012, aimed at further reform. This was supported by conservative Prime Minister David Cameron as part of a modernising drive included in his party's election manifesto. It was proposed that full marriage rights be granted to gay couples in England and Wales by 2015.* In the end, the agreed date was 29th March 2014,* with Scotland following by early 2015.* Ireland would also follow during the first half of 2015.* However, its neighbour, Northern Ireland, would not.* Including these new additions, over 20 countries around the world recognise gay marriage or have it legalised in some jurisdictions.*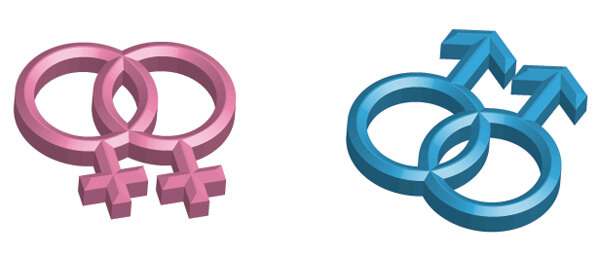 Google Glass is launched to the public
Google Glass is an augmented reality head-mounted display, allowing hands-free access to the web.* The product resembles normal eyeglasses where the lens is replaced by a small electronic screen. It provides interaction via natural language voice commands, as well as eye-tracking technology.* A miniature gyroscope can tell the user's position and orientation at all times. On the side frame is audio output, and a touch control pad, while on top is a button for recording photos and videos with a built-in camera. It was available to developers in 2013 and for the general public in May 2014.* The design allows for integration of the display into people's day-to-day eyewear. It is light and weighs less than most sunglasses. A prototype unveiled in 2012 received criticism over the potential for Google to insert advertising (its main source of revenue) into the user's field of vision. However, the company denied it would use adverts.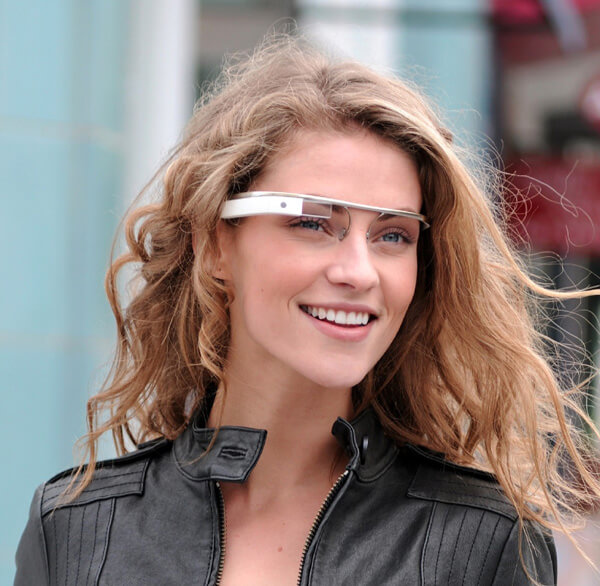 Brazil hosts the FIFA World Cup
The 2014 FIFA World Cup – held from 12th June-13th July 2014 – was the 20th since the inaugural tournament in 1930, and the second time that Brazil had hosted the competition. It became the first World Cup to feature goal-line technology.* The ball now had embedded magnetic strips, which sent a signal to the referee if they crossed a sensor in the goal mouth. This was used in combination with a high-speed camera system which could triangulate the ball's exact location. Germany won the tournament and took its fourth title (its first since the reunification of West and East Germany in 1990), defeating Argentina 1–0 in the final.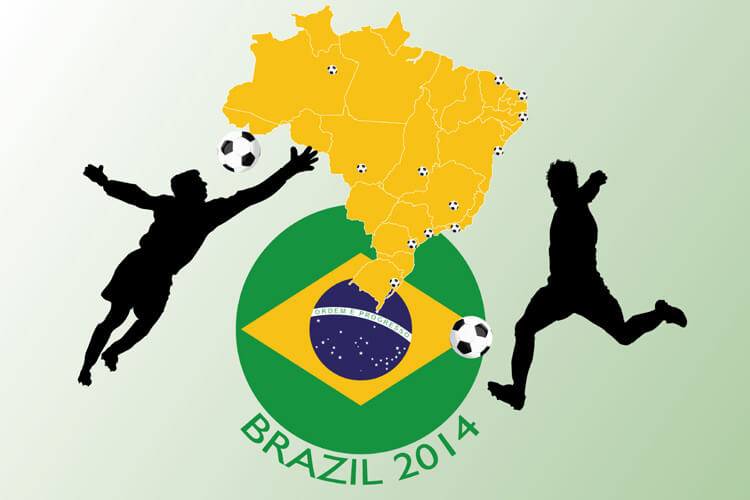 The 100th anniversary of World War I
28th July 2014 marks exactly 100 years to the day since the outbreak of World War I. No living veterans from that conflict now remain, the last survivor having passed away two years earlier in 2012. Sarajevo, the capital of Bosnia and Herzegovina, experiences a surge in tourism during this time. This city was the location of Archduke Franz Ferdinand's assassination on 28th June 1914, an event that triggered the war a month later.*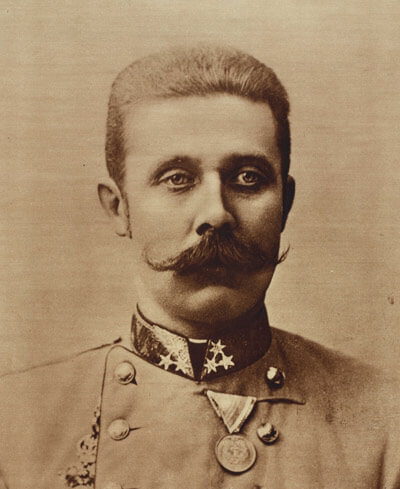 Archduke Franz Ferdinand of Austria, whose assassination led to WWI.
14 nanometre chips are released
The 14 nanometre process is used for the next generation of computer chips following the 22 nanometre size. Intel had originally planned for these to be released in late 2013, but due to production problems they were delayed until September 2014.* Transistors are now reaching extremely small sizes, prompting fears that Moore's Law will come to an end. However, this trend in computing power will continue for some time to come, thanks to a new generation of materials such as graphene.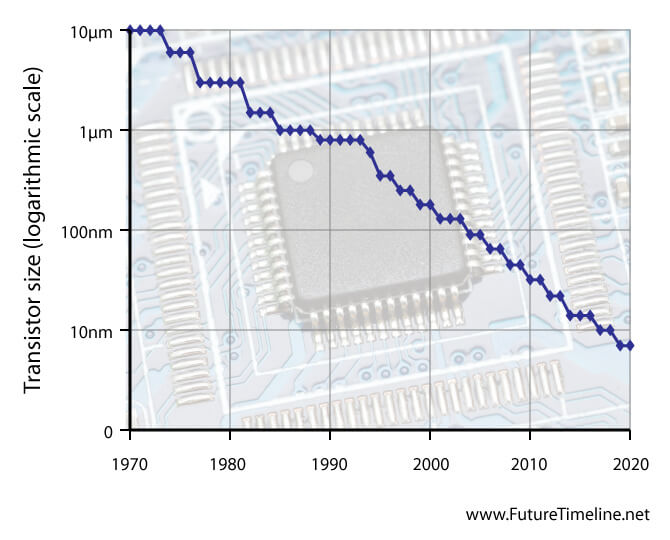 Scotland votes "no" to independence
Prior to the UK general election of 1997, popular arguments against a Scottish Parliament were that it would create a "slippery slope" to independence, giving the pro-independence Scottish National Party (SNP) a route to power. John Major, Conservative Prime Minister until 1997, famously claimed it would end "1,000 years of British history" (although the Acts of Union uniting the countries were still less than 300 years old). The Labour Party met these criticisms by claiming that devolution would fatally undermine the SNP, and remedy the long-felt desire of Scots for a measure of self-government.
Following the election of Tony Blair and Labour in 1997, a referendum was held in which the Scottish people voted in favour of a Scottish Parliament. This was established by the Scotland Act 1998, which set out its powers as a devolved legislature. The first meeting of the new Parliament took place on 12th May 1999.
In the 2007 parliamentary election the SNP emerged as the largest party but could only form a minority government. Its election manifesto had pledged to hold a referendum on independence in 2010. The draft of a referendum bill was launched to the public, detailing the options and proposals for Scotland's future. Due to opposition from the other main parties, however, the bill was eventually withdrawn after failing to secure enough support.
During the 2011 parliamentary election, the SNP repeated its earlier manifesto pledge. This time, the party won an absolute majority, gaining a mandate to hold an independence referendum. In 2012, the UK government offered to legislate to provide the Scottish Parliament with the specific powers to hold a referendum, providing it was "fair, legal and decisive". This would set terms of reference for the referendum, such as the question(s) asked, the electorate used and the organising body. The Scottish Government then announced that they intended to hold the referendum in autumn 2014. Negotiations continued between the Scottish and UK Governments until October 2012, when an agreement was reached.
Media reports speculated that autumn 2014 was chosen due to the 700th anniversary of the Battle of Bannockburn – one of the decisive Scottish victories in the wars of independence. However, this was denied by First Minister Alex Salmond.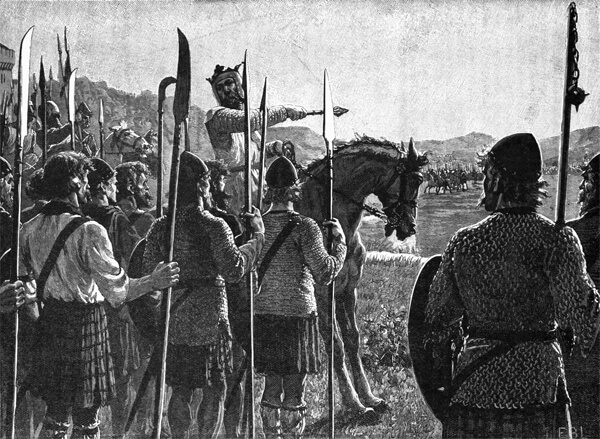 Salmond had been hoping to fund and build a campaign for a second question on greater devolution, but his efforts ended in failure. The referendum would instead ask a single "yes or no" question on independence.
The main arguments from those in favour of independence were political and economic freedom, allowing Scotland to have full control over its taxes, laws and natural resources. It was thought that being independent from England, Wales and Northern Ireland would give the country a greater presence on the world stage. Scotland could guide its own destiny, shaping its unique values, needs and aspirations while remaining friends with the rest of the UK.
On the other side of the debate, those who favoured maintaining the status quo pointed to the centuries-long economic and political success of the existing union – arguably one of the most stable and prosperous in the world. An independent Scotland would mean greater financial risks and a loss of security, diminishing the Union as a whole, at a time of global uncertainty.
A third viewpoint – known as Devo Plus – advocated for Scotland to have responsibility in raising the taxes it spent while keeping defence, pensions and foreign affairs at UK level.
Polls conducted prior to the referendum consistently favoured a continuation of the Union.*** In 2014, the majority of Scots voted "no" to independence. Scotland would retain its status as part of the United Kingdom, a position it had held since 1707.*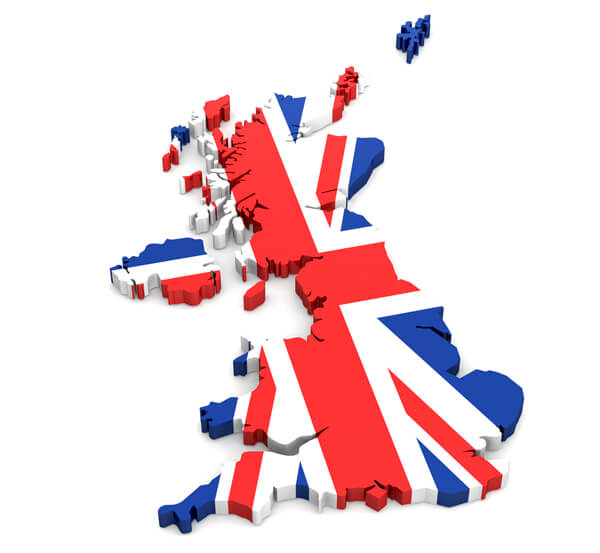 The MAVEN probe arrives at Mars
In September 2014,* the Mars Atmosphere and Volatile EvolutioN (MAVEN) probe arrived at Mars to study its atmosphere and climate history, with four primary objectives.*
1. To determine the role that loss of volatiles from the Mars atmosphere to space has played through time.
2. To determine the current state of the upper atmosphere, ionosphere, and interactions with the solar wind.
3. To determine current rates of escape of neutral gases and ions to space and the processes controlling them.
4. To determine the ratios of stable isotopes in the Martian atmosphere.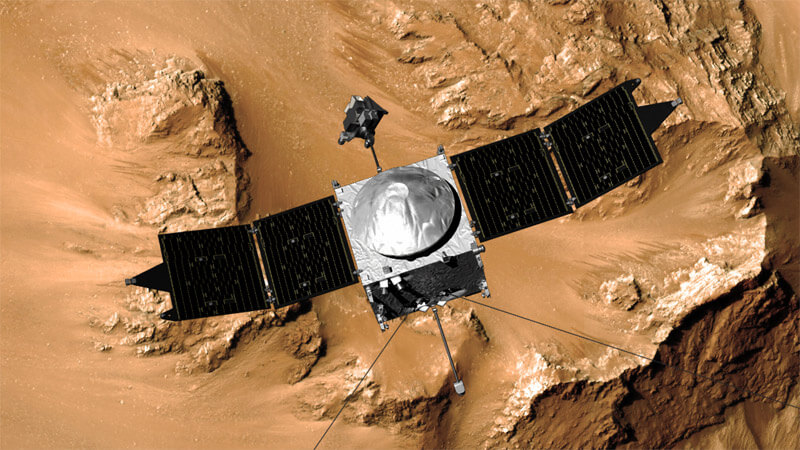 India's first Mars mission
Joining MAVEN just two days after that probe's arrival was another orbiter – the first Indian mission to Mars.* Launched in November 2013, the probe entered a highly elliptical orbit of 261 x 48,000 mi (421 x 77,000 km) around Mars on 24th September 2014.* Its 25kg payload included a colour camera, infrared and thermal analysers, a radiation spectrometer, methane sensor, and a Plasma and Current Experiment. Controversy surrounded the mission, however, in light of foreign aid to alleviate the country's ongoing poverty and social problems.*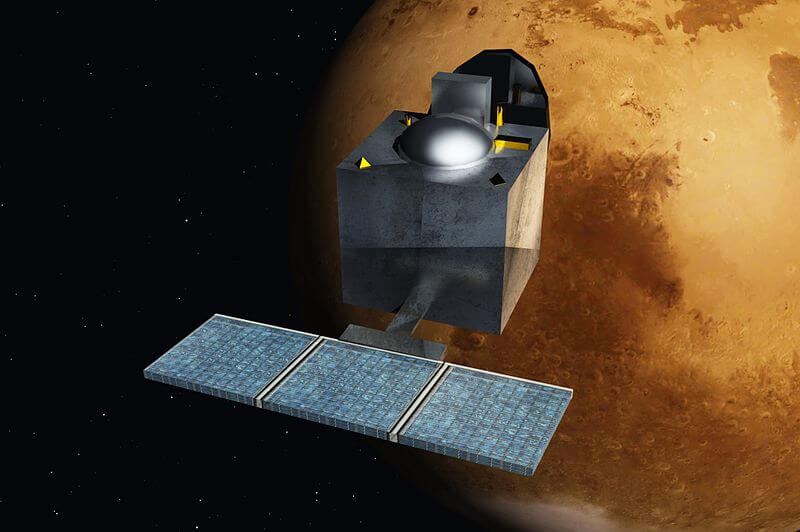 The global average Internet connection is broadband
Consumer use of the Internet first became popular through dial-up access in the 1990s.* During the first decade of the 21st century,* many people in developed nations began using faster broadband technologies. In September 2014, a significant landmark was reached as the global average connection speed reportedly hit 4.6 Mbit/s – exceeding the minimum 4 Mbit/s threshold to meet the broadband criteria.*
South Korea had the fastest speed of any country (24.6 Mbit/s), with Hong Kong in second place (15.7 Mbit/s), followed by Switzerland and Japan in joint fourth position (14.9 Mbit/s). The average speed in the United States was 11.4 Mbit/s, 14th in the world. Four of the top 10 countries/regions experienced year-on-year increases of more than 50% in average connection speeds, led by South Korea's 84% annual rise. Yearly increases were seen in 136 countries ranging from 1.2% in the United Arab Emirates (4.6 Mbps) to 197% in Uruguay (5.6 Mbps).
Video streaming had placed ever greater demands on bandwidth in recent years, especially now that 4K resolution was emerging. For the United States it became a significant political issue in 2014, as the Federal Communications Commission (FCC) considered sweeping changes to net neutrality rules and the possibility of a two-tier speed system. Nevertheless, broadband would continue to advance rapidly in the future, reaching terabits per second (Tbps) in many countries by the early 2030s.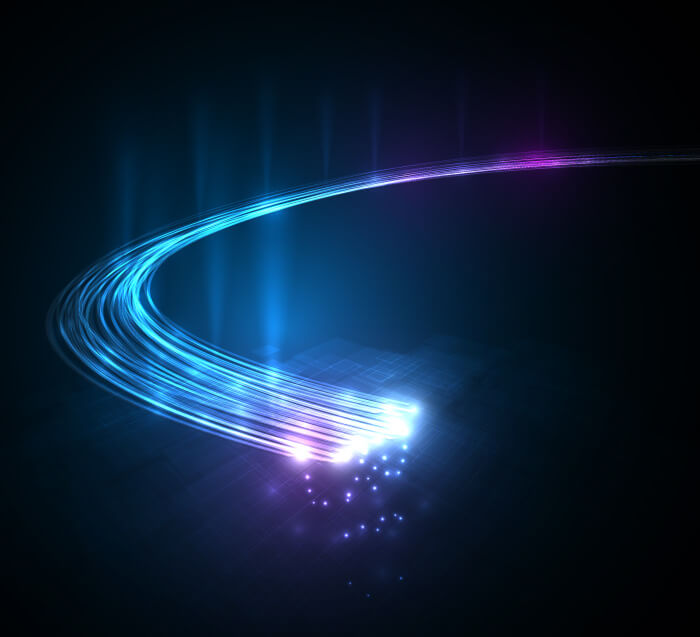 A comet passes extremely close to Mars
C/2013 A1 (Siding Spring) is an Oort cloud comet discovered in January 2013 by the Siding Spring Observatory. Subsequent analysis by NASA showed that it probably took millions of years to come from the Oort cloud. In October 2014, it passed within 87,000 miles (140,000 km) of Mars, equivalent to about one-third of the distance between Earth and our moon. This gave an unprecedented opportunity for the probes in orbit around the planet to study a comet and its effects at close range. None of the spacecraft were damaged by the close approach.*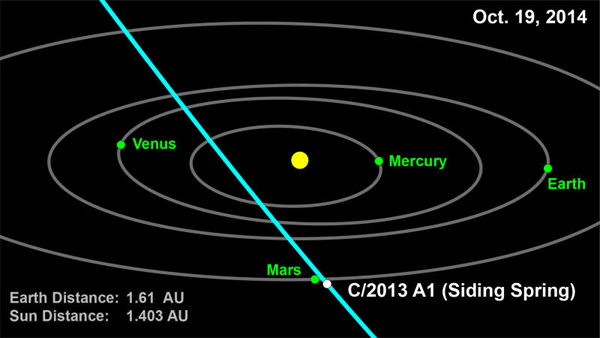 Increased automation in retail environments
Checkout operators of retail chains are increasingly being replaced with automated systems, in order to save costs and improve efficiency. The customer simply scans the items themselves, and is prompted via on-screen instructions and audio to insert their method of payment. In 2009, around 100,000 self-service checkouts were installed worldwide. By 2014, this number has more than quadrupled.*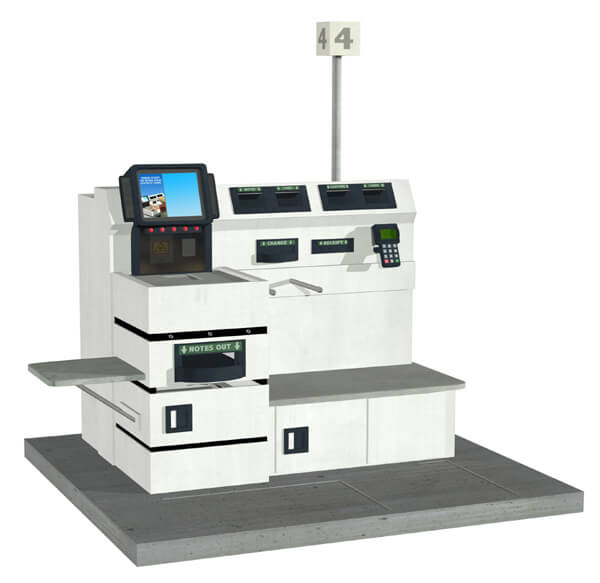 The IPCC releases its Fifth Assessment Report
After three Working Group (WG) Reports in September 2013, March 2014 and April 2014, the Intergovernmental Panel on Climate Change (IPCC) releases the final part of its Fifth Assessment Report – known as the Synthesis Report – in November 2014. This further discusses the possible future impacts of climate change, paving the way for a global, legally binding treaty in late 2015.**
The first two assessments were released in 1990 and 1995, respectively. Both highlighted the potential rise in global temperature and the long term effects of greenhouse gases. The second report was particularly strong in clarifying that humans were affecting the climate.
The third report, released in 2001, provided even greater certainty on this and future projected temperatures. Every model presented in the report showed global temperatures and sea levels rising significantly by the end of the 21st century.
The fourth assessment report was released in 2007. This was by far the most alarming to date. New data, along with state-of-the-art computer modelling, showed a global temperature increase as high as 6.4°C (11.5°F) by the end of the 21st century on a "business as usual" scenario.
Even these dire predictions proved to be an underestimate, however, due to an incomplete scientific understanding. They failed to include the amplifying effects of certain feedback mechanisms – such as methane, released from melting permafrost – and dynamic shifts in glacier melt. Another factor being overlooked was the sudden and rapid emergence of China and India. These nations, with their enormous populations, were now becoming industrialised at a phenomenal rate, creating a huge increase in greenhouse gas emissions.
Since 1990, each report from the IPCC has been more certain and more grim. The fifth assessment report continues this trend. The next generation of Earth System Models has produced petabytes of new climate data, making available more information for this document than in earlier reports. The fifth assessment expands on the predictions of the 2007 report – narrowing the range of possible temperature and sea level rises. More is known about how natural processes react to climate change, helping to build a comprehensive view of the future climate. The overall conclusion of the Fifth Assessment Report is that humanity is on a path to self-destruction and is rapidly running out of time.** Despite these warnings, and a broad scientific consensus, much of the public remains sceptical about global warming.*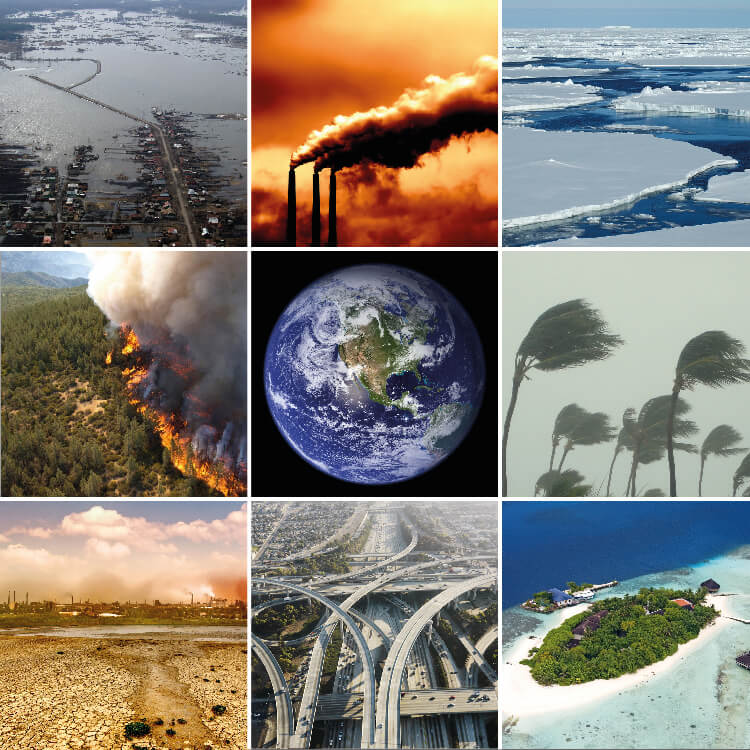 The new World Trade Center is opened
After the terrorist attacks of 2001, then-President George Bush vowed that the World Trade Center complex would be fully rebuilt and the skyline made whole again. A competition was held between several architecture firms to design an iconic new landmark. By 2010, however, only a single new building – 7 World Trade Center – had been completed, due to acrimonious disputes over money, security and the design of the other buildings. The economic downturn had also slowed the project's progress considerably.
In 2011, construction picked up, with all of the new buildings now underway.* This new complex would be comprised of six towers, designed by five different architects. There would also be a memorial in the form of two square fountains in place of the previous Twin Towers' foundations. These would be located in a park at the centre of the development, along with a museum and visitor center.
The tallest of the new skyscrapers was One World Trade Center, previously called the Freedom Tower. Designed by David Childs of Skidmore, Owings and Merrill (the same architecture firm behind the Burj Khalifa in Dubai) it stood a symbolic 1,776 ft from base to pinnacle, recalling the year in which the Declaration of Independence was signed. The tower was built with several key safety features including a blast-resistant steel and concrete internal structure, polymer-reinforced glass, chemical and biological filters, widened stairs and a more thorough sprinkler system. It also set an example for environmentally-friendly design: the roof could collect rainwater to be used for its cooling system and, like all other buildings on the site, would be heated by steam to reduce reliance on fossil fuels.
The main tower – One World Trade Center – was opened in November 2014, becoming the tallest building in the US and the third tallest in the world, before being overtaken by the Shanghai Tower.* The entire complex including Three World Trade Center would be completed later in the decade.*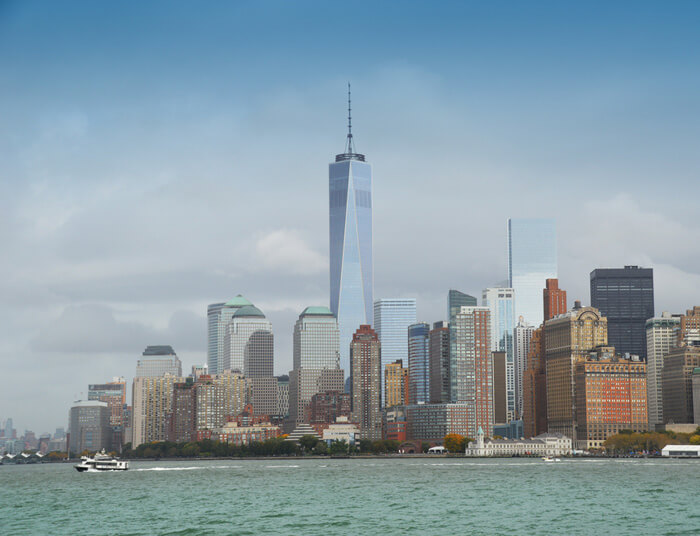 Credit: NeydtStock
The European Single Supervisory Mechanism (SSM) is operational
Introduced in November 2014, the Single Supervisory Mechanism (SSM) is a new system which gives the European Central Bank (ECB) the power to intervene in any bank within the eurozone. Its aim is to reduce financial risk and prevent cross-border contagion. A new permanent rescue fund – the European Stability Mechanism – allows failing banks to be recapitalised directly without adding to a country's sovereign debt. The biggest contributors are Germany (27%), France (20%) and Italy (18%).
The SSM receives a mixed reaction. On the one hand, there are those who welcome the increased regulation, something which was largely absent for years and played a major role in the crisis of 2008. On the other hand, fears are raised over the centralised supervision of so many banks, viewed by many as another step towards a federal European superstate.
This banking union is of particular concern to the UK, which until now has dominated financial services with over half of all investment banking in Europe. With its own separate currency – pound sterling – it lies outside the group of eurozone members and their circle of influence, but within the European Union (EU). It therefore stands to be marginalised when decisions are taken on regulation in the EU as a whole. This triggers a major debate in the UK over the country's role in policymaking, leading to further calls for a referendum on its EU membership.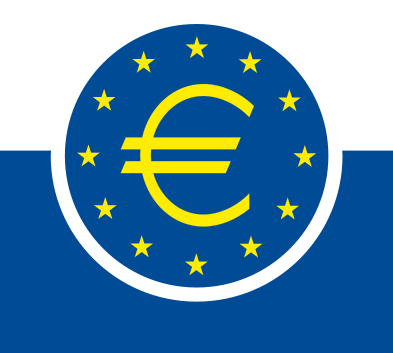 Rosetta deploys its lander on comet 67P
Rosetta is a probe launched in 2004 by the European Space Agency and intended to study the comet 67P/Churyumov-Gerasimenko. The craft studies two asteroids, 2867 Steins and 21 Lutetia, before rendezvousing with the comet in 2014. It then deploys a lander. This uses harpoons to anchor itself to the surface, and has legs designed to dampen its initial impact. During its week-long mission, the lander uses a variety of scientific instruments to examine the surface and internal composition.*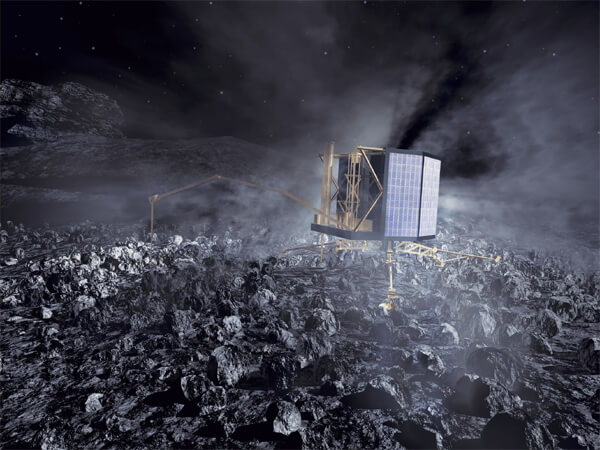 The first test flight of NASA's Orion spacecraft
The Orion Crew Exploration Vehicle was originally part of NASA's Constellation Program which was cancelled in 2010. However, the design was carried forward as the Orion Multi-Purpose Crew Vehicle (Orion MPCV), as part of NASA's new plans for manned exploration to the Moon, Mars and asteroids.
The first test flight occurred in December 2014.* For this particular mission, the capsule was unmanned. Nevertheless, it reached a higher altitude than any spacecraft intended for human use since 1973. Orion made two highly elliptical orbits of the Earth, before re-entering the atmosphere and splashing down in the Pacific Ocean.
This test supported development of the Space Launch System (SLS)* – a new dedicated rocket entering service in the early 2020s, able to deliver subsequent versions of Orion on lunar missions, including human crews.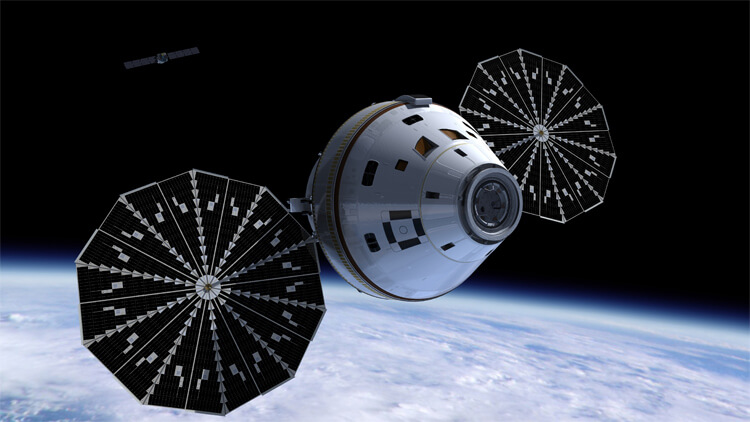 Laser guns are in naval use
Following several years of research and development, the first Solid State Laser (SSL) weapon is now being integrated into U.S. Navy warships as a form of short-range defence. These high-powered beams of directed energy can hit targets moving at 300 mph (480 km/h). This extremely accurate system can protect against drones and other flying vehicles, or be used against suicide boats. The SSL is vastly cheaper than conventional projectiles, with a single shot costing less than $1 – compared to hundreds of thousands of dollars required to fire a missile – very useful in a time of budget constraints. The weapons had been scheduled for deployment in 2016,* but were ready two years earlier than planned.**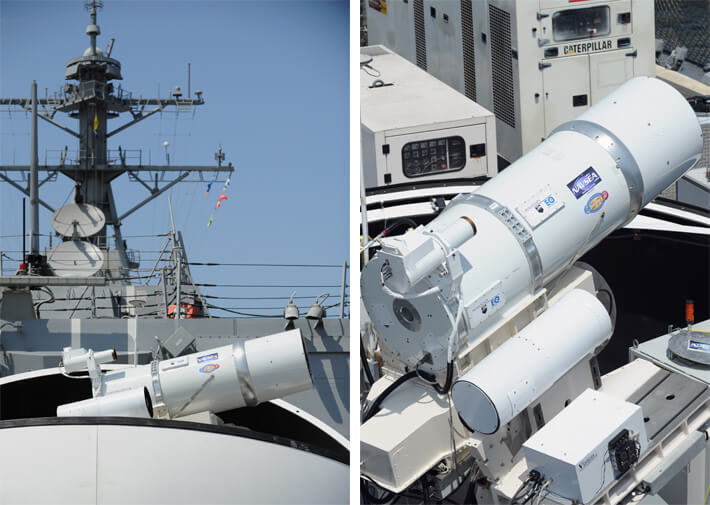 Credit: U.S. Navy
Smart watches are the latest must-have gadget
Worldwide, the market for smart watches has grown from 500,000 in 2013, to over 5 million by the end of 2014.* These devices – which function as wearable computers – are the most important new product category in consumer electronics since the iPad. Apple, Google, Microsoft and Samsung are among the firms launching a variety of premium, hi-tech watches, incorporating a range of new hardware and software features to boost their appeal to consumers. Among the most popular uses are in health and wellness monitoring, sports and fitness. The market for traditional watches is being disrupted by the added functionality of this new generation. These devices continue to grow rapidly in popularity, numbering over 100 million by 2019.*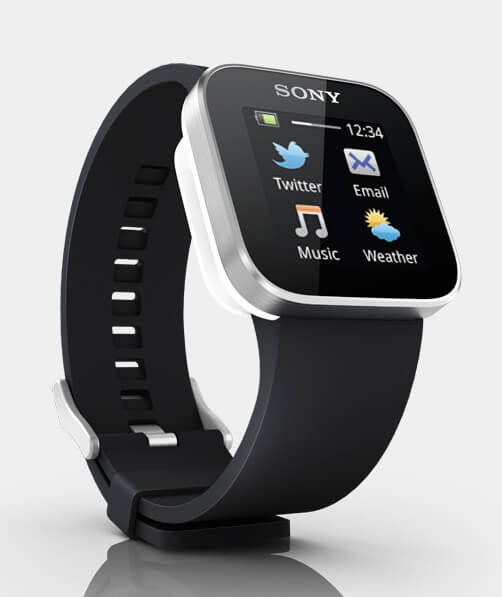 Credit: Sony
NATO ends combat operations in Afghanistan
Following the terrorist attacks of September 11th, the U.S. Congress passed legislation authorising the use of military force against those it deemed responsible. Less than a month later, on 7th October 2001 – in what was called "an act of self-defence" – the U.S. government launched military operations in Afghanistan, with support from Britain. This occurred without the authorisation of the United Nations Security Council (UNSC).
On 20th December 2001, with Taliban forces having abandoned the city of Kabul, the UNSC authorised the creation of an International Security Assistance Force (ISAF). This would help the Afghan Interim Authority in maintaining security. Command of the ISAF passed to NATO in August 2003, following the US invasion of Iraq during March of that year.
Mullah Omar, spiritual leader of the Taliban, reorganised the Taliban movement and in 2003 launched insurgency against the Afghan government and ISAF forces. Though vastly outgunned and outnumbered by NATO forces and the Afghan National Army, the Taliban insurgents waged asymmetric warfare with guerrilla raids and ambushes in rural areas, suicide attacks against urban targets, and turncoat killings against coalition forces. The Taliban exploited the weak administration of the Afghan government, among the most corrupt in the world, to reassert influence across many areas of southern and eastern Afghanistan.
By 2004, the war had expanded into neighbouring North-West Pakistan, with Pakistani Army forces clashing with local tribes hosting al-Qaeda and Taliban militants. The U.S. military began launching drone attacks in Pakistan to kill leaders of the insurgent groups. In 2006, NATO boosted its troop numbers for operations to "clear and hold" villages and began "nation building" projects to "win hearts and minds". These numbers proved to be insufficient, however, and further increases in support were needed in subsequent years. The war reached its peak in 2010 with over 100 coalition casualties in a single month.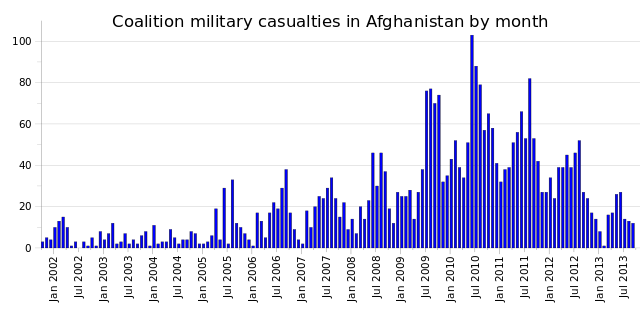 Credit: Nigelj (CC BY-SA 3.0)
As the decade drew to a close, Obama's incoming administration proposed a new strategy. U.S. troop numbers would be increased again by 30,000 – bringing the total to 100,000. A phased withdrawal would then proceed from 2011 to 2014, with Afghan forces gradually assuming responsibility for security. A major turning point was reached on 2nd May 2011, as U.S. Navy SEALs killed Osama bin Laden in Pakistan. The following year, leaders of NATO countries endorsed an exit strategy for removing their soldiers from Afghanistan by the end of 2014.
In the meantime, UN-backed peace talks got underway between the Afghan government and Taliban. Tens of thousands of people had been killed in the war, mostly militants and ordinary civilians. In addition, more than 4,000 ISAF soldiers and civilian contractors as well as over 10,000 Afghan National Security Forces had died. Support among the U.S. public for continued operations in the region had declined substantially.*
Although combat operations were intended to end by 31st December 2014, several thousand training personnel, Special Operations and military assets would remain for several years, to support Afghanistan's army and police forces, ensuring the country did not fall back into chaos.* Furthermore, $16bn in development aid – closely monitored to avoid corruption or mismanagement – would assist the nation in rebuilding itself.*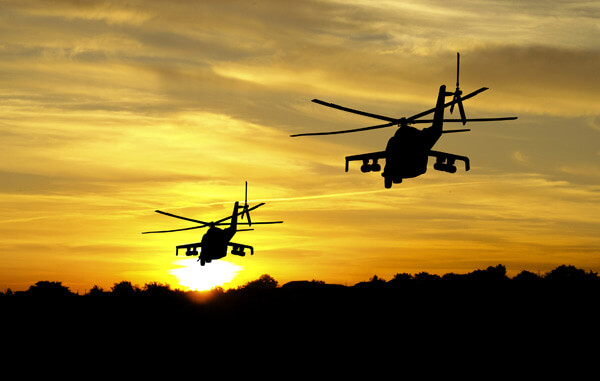 ---
If you enjoy our content, please consider sharing it:
References
1 Latvia and the euro, Wikipedia:
https://en.wikipedia.org/wiki/Latvia_and_the_euro
Accessed 1st January 2014.
2 Ministers to consult on legalising same-sex marriages, BBC:
http://www.bbc.co.uk/news/uk-politics-14960357
Accessed 20th December 2013.
3 Same-sex marriage now legal as first couples wed, BBC:
http://www.bbc.co.uk/news/uk-26793127
Accessed 1st November 2014.
4 "The first gay ceremonies are expected in early 2015."
See New poll shows majority of Scots in favour of same-sex marriage, Herald Scotland:
http://www.heraldscotland.com/politics/wider-political-news/new-poll-shows-majority-of-scots-in-favour-of-same-sex-marriage.22872271
Accessed 20th December 2013.
5 Govt will 'actively support' same-sex marriage referendum in 2015, RTÉ:
http://www.rte.ie/news/2013/1105/484662-same-sex-marriage/
Accessed 20th December 2013.
6 Stormont gay marriage debate position 'unacceptable', BBC:
http://www.bbc.co.uk/news/uk-northern-ireland-24744874
Accessed 20th December 2013.
7 Gay Marriage Around the World, Pew Research:
http://www.pewforum.org/2013/12/19/gay-marriage-around-the-world-2013/
Accessed 20th December 2013.
8 Project Glass: One day..., Google:
http://www.youtube.com/watch?v=9c6W4CCU9M4&hd=1
Accessed 25th August 2012.
9 Google patents eye-tracking for Google Glass, techradar:
http://www.techradar.com/news/portable-devices/google-patents-eye-tracking-for-google-glass-1091428#null
Accessed 25th August 2012.
10 Google Glass, Wikipedia:
https://en.wikipedia.org/wiki/Google_Glass
Accessed 2nd November 2014.
11 World Cup 2014 Goal-line Technology, The Rio Times:
http://riotimesonline.com/brazil-news/rio-sports/2014worldcup/world-cup-2014-goal-line-technology/
Accessed 22nd May 2011.
12 Ten predictions for 2014, Al Jazeera:
http://blogs.aljazeera.com/blog/europe/ten-predictions-2014
Accessed 31st December 2013.
13 Intel launches first 14-nanometre processor for thin fanless PCs, BBC:
http://www.bbc.co.uk/news/technology-29066210
Accessed 1st November 2014.
14 Support for independence continues to fall as Labour narrows gap with SNP, Ipsos Mori:
http://www.ipsos-mori.com/researchpublications/researcharchive/3058/
Accessed 21st October 2012.
15 Just one in three Scots wants independence from Britain, poll shows, The Telegraph:
http://www.telegraph.co.uk/news/uknews/scotland/scottish-politics/9288220/
Accessed 21st October 2012.
16 Scottish independence: the essential guide, The Guardian:
http://www.guardian.co.uk/politics/scottish-independence-essential-guide
Accessed 21st October 2012.
17 Acts of Union 1707, Wikipedia:
http://en.wikipedia.org/wiki/Acts_of_Union_1707
Accessed 21st October 2012.
18 NASA's MAVEN probe arrives in orbit around Mars, Future Timeline Blog:
https://www.futuretimeline.net/blog/2014/09/22.htm
Accessed 2nd November 2014.
19 MAVEN (spacecraft), Wikipedia:
http://en.wikipedia.org/wiki/MAVEN_%28spacecraft%29
Accessed 24th April 2010.
20 Mars mission: Demonstrating India's technology, BBC:
http://www.bbc.co.uk/news/world-asia-india-19110039
Accessed 18th August 2012.
21 India's first Mars probe arrives in orbit, Future Timeline Blog:
https://www.futuretimeline.net/blog/2014/09/24-2.htm
Accessed 2nd November 2014.
22 India is heading for Mars: it doesn't need British aid money to pay the bills, The Telegraph:
http://www.telegraph.co.uk/news/worldnews/asia/india/9480279/
Accessed 18th August 2012.
23 Internet hosts – linear, Singularity.com:
http://www.singularity.com/charts/page79.html
Accessed 2nd November 2014.
24 See 2004.
25 Akamai Releases Second Quarter 2014 'State of the Internet' Report, Akamai:
http://www.akamai.com/html/about/press/releases/2014/press-093014.html
Accessed 2nd November 2014.
26 C/2013 A1, Wikipedia:
https://en.wikipedia.org/wiki/C/2013_A1
Accessed 2nd November 2014.
27 Self-Checkout Terminals To Quadruple By 2014, Retail Solutions Online:
http://www.retailsolutionsonline.com/article.mvc/Self-Checkout-Terminals-To-Quadruple-By-2014-0001?VNETCOOKIE=NO
Accessed 19th October 2010.
28 IPCC preparing 'most important' document on climate change, BBC:
http://www.bbc.co.uk/news/science-environment-29803811
Accessed 2nd November 2014.
29 IPCC Fifth Assessment Report, Wikipedia:
http://en.wikipedia.org/wiki/IPCC_Fifth_Assessment_Report
Accessed 23rd July 2011.
30 A stunning year in climate science reveals that human civilization is on the precipice, Think Progress:
https://thinkprogress.org/a-stunning-year-in-climate-science-reveals-that-human-civilization-is-on-the-precipice-1df7316f3232/
Accessed 7th January 2018.
31 Arguments from Global Warming Skeptics and what the science really says, Skeptical Science:
http://www.skepticalscience.com/argument.php
Accessed 23rd July 2011.
32 In U.S., Concerns About Global Warming Stable at Lower Levels, Gallup:
http://www.gallup.com/poll/146606/concerns-global-warming-stable-lower-levels.aspx
Accessed 23rd July 2011.
33 One World Trade Center, SkyscraperCity:
http://www.skyscrapercity.com/showthread.php?t=419362
Accessed 24th July 2011.
34 World's Tallest Buildings 2020, SkyscraperPage:
http://skyscraperpage.com/diagrams/?searchID=201
Accessed 2nd November 2014.
35 World Trade Center, Wikipedia:
https://en.wikipedia.org/wiki/World_Trade_Center
Accessed 2nd November 2014.
36 Rosetta (spacecraft), Wikipedia:
http://en.wikipedia.org/wiki/Rosetta_%28spacecraft%29
Accessed 18th July 2010.
37 Orion (spacecraft), Wikipedia:
https://en.wikipedia.org/wiki/Orion_%28spacecraft%29
Accessed 1st November 2014.
38 2014 test flight for Nasa's Orion spaceship, BBC:
http://www.bbc.co.uk/news/science-environment-15644238
Accessed 25th November 2011.
39 Laser used to shoot down planes, The Telegraph:
http://www.telegraph.co.uk/news/worldnews/northamerica/usa/7898710/Laser-used-to-shoot-down-planes.html
Accessed 20th April 2013.
40 Navy Leaders Announce Plans for Deploying Cost-Saving Laser Technology, Official Website of the United States Navy:
http://www.navy.mil/submit/display.asp?story_id=73234
Accessed 20th April 2013.
41 Navy destroys drone with laser weapon ahead of 2014 deployment, The Verge:
http://www.theverge.com/2013/4/8/4197316/navy-laser-weapon-deploying-2014-shoots-down-drone
Accessed 20th April 2013.
42 Over 5 million smart watches to ship in 2014, Canalys:
http://www.canalys.com/static/press_release/2013/canalys-press-release-160713-over-5-million-smart-watches-ship-2014_0.pdf
Accessed 8th August 2013.
43 Smart Watches In-Use to Reach Over 100mn by 2019, Juniper Research Finds, Juniper:
http://www.juniperresearch.com/viewpressrelease.php?pr=481
Accessed 2nd November 2014.
44 More Americans Now View Afghanistan War as a Mistake, Gallup:
http://news.gallup.com/poll/167471/americans-view-afghanistan-war-mistake.aspx
Accessed 31st December 2017.
45 NATO and Afghanistan, NATO:
http://www.nato.int/cps/en/natolive/69772.htm
Accessed 16th November 2013.
46 Afghanistan promised $16bn in development aid, The Guardian:
http://www.theguardian.com/world/2012/jul/08/afghanistan-donors-16bn-development-aid
Accessed 16th November 2013.