First commercial wave farm gets go-ahead in the U.S.
6th September 2012
The Federal Energy Regulatory Commission (FERC) has granted a 35-year license for the first wave power station in the U.S.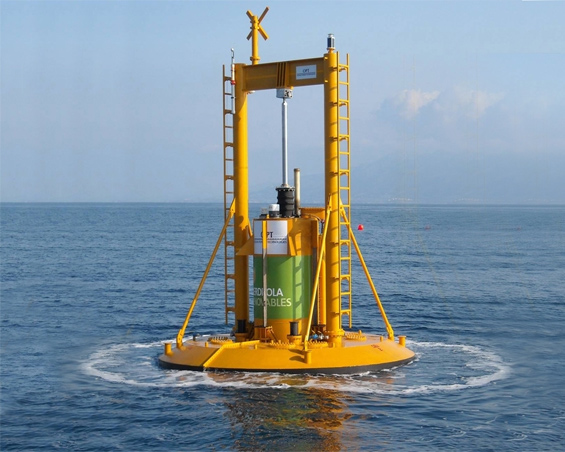 The "PowerBuoy", pictured above, is designed by Ocean Power Technologies (OPT) and is now in the final weeks of testing before its launch in October. Anchored to the seabed, it will convert wave energy into electricity using innovative power take-off systems generating 150 kilowatts of power (up to 400 kilowatts during violent storms).
After the initial PowerBuoy is deployed, OPT plans to construct nine additional stations off the coast of Reedsport, Oregon, producing enough power for more than 1,000 homes. Eventually, they hope to expand the size of this wave park to 100 megawatts, making it the largest wave energy project in the world. The autonomous grid-connected stations will offset 140,250 tons of CO2 each year.
According to the World Energy Council, wave energy has the potential to supply around 2,000 terawatt hours of electricity a year, or enough to meet 10 percent of the world's current energy needs. In addition to being clean and green, the PowerBuoy offers a number of other advantages - such as high energy return on energy invested (EROEI), along with less visual impact than, for example, tall wind turbines. It is also scalable to larger power stations.
OPT has plans for other wave parks around the world - including a 19 megawatt project in Victoria, Australia and a 5 megawatt project off the coast of Cornwall, England.
"The 35-year term of the license demonstrates the commercial potential of wave power, and this will support initiatives to secure financing for the project," said Charles Dunleavy, the CEO of OPT.
Comments »