The Serengeti Highway
9th September 2012
It seems even the most treasured, unspoilt and unique parts of the world are not immune to human influence.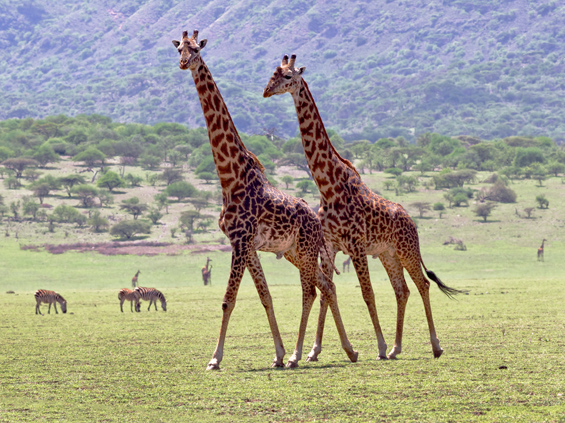 The Serengeti National Park is among the largest wildlife sanctuaries on Earth. It hosts the biggest terrestrial mammal migration in the world – recently voted in a global poll as one of the "New Seven Wonders of the World". It was the inspiration for the Disney film, The Lion King, and has featured in many documentaries by David Attenborough.
In 2010, the Tanzanian government approved plans for a highway cutting through the northern area of the park. It would form part of a larger route going from the Tanzanian coast to Lake Victoria, Uganda, Rwanda, Burundi and the Democratic Republic of Congo. This was apparently needed to improve Tanzania's infrastructure and economy.
Scientists writing in the journal Nature called the proposal an "environmental disaster." Using computer simulations it was estimated that if wildebeests' access to the Mara River in the northeast was blocked, their numbers could plunge from 1.3 million to 300,000. There would be more grass fires, diminishing the quality of grazing, with the ecosystem as a whole becoming a net source of atmospheric CO2, adding to global warming.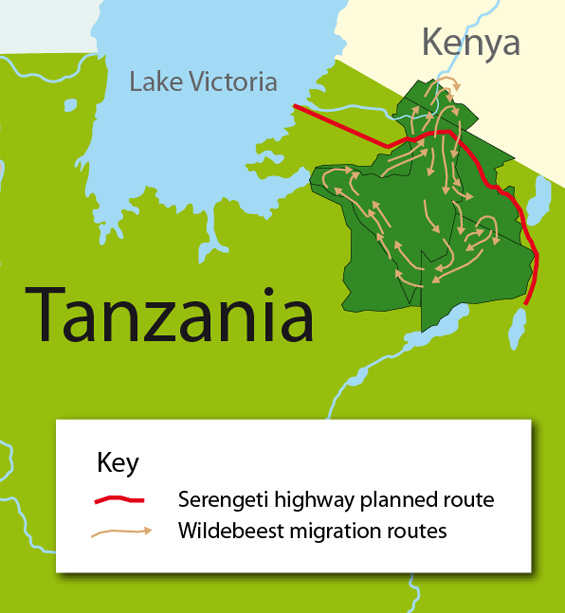 Following outrage from conservation groups, a suit was filed by the Africa Network for Animal Welfare (ANAW), seeking to block the project from going ahead. In March 2012, the East African Court of Justice (EACJ) upheld a ruling of the First Instance Division that it had jurisdiction to hear the case – dismissing an appeal by the Tanzanian government.
Meanwhile, there have been suggestions for a less damaging alternative route through the southern section of the park. The World Bank has offered to fund its construction and is looking for other donors. Germany has expressed an interest and has offered to fund a feasibility study to assess the environmental impacts, as well as offering 23 million Euros to build alternative local roads for communities east and west of the Serengeti.
Tanzania's Minister for Natural Resources and Tourism, Ambassador Khamis Kagasheki, met with German members of parliament this week, accompanied by deputy head of the German embassy, Hans Koeppel, to discuss the plans. He welcomed the offer, saying it would be forwarded to the appropriate ministries.
However, President Kikwete is reported to have rebuffed proposals for such alternatives. The full trial between ANAW and the Tanzanian government to determine the fate of the Serengeti ecosystem will be held in the next few months.
For more information, visit savetheserengeti.org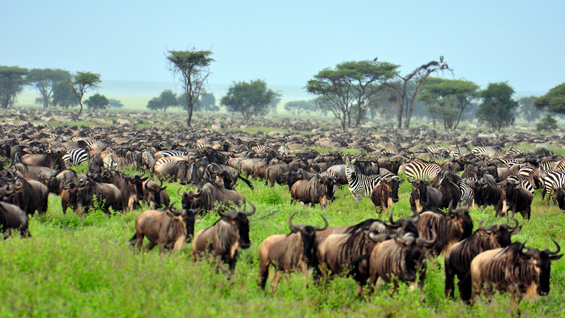 Comments »