3rd September 2013
Affordable robotics in agriculture
Harvest Automation is a robotics startup established by former employees of iRobot – the company behind the famous "Roomba" vacuum cleaner. They recently engineered what they claim are the first practical, scalable, affordable robots for a range of agricultural applications.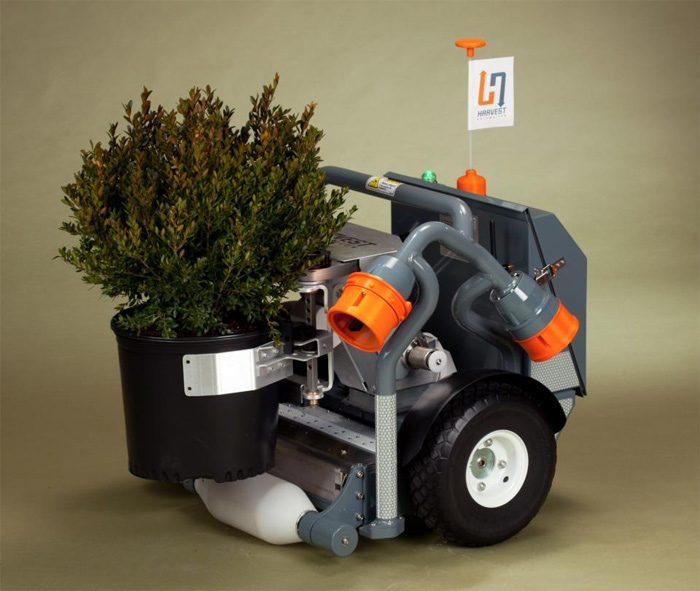 The U.S. agriculture industry's production value is over $300bn each year, with roughly half in livestock and half in crops. While tremendous gains in production efficiency have occurred since the Industrial Revolution, one-third of the developed world's crop production was left behind. In these sectors, mechanisation solutions offered by today's farming equipment simply can't perform many required tasks, resulting in low labour productivity.
Industry sectors with significant manual labour needs derive approximately $40K of revenue per employee vs. $175K per employee for those sectors that have effective mechanisation. Today, that represents more than $21bn spent annually on inefficient labour in the U.S. and Europe alone. Harvest Automation claims that 40% of this currently manual labour can be performed by its robots. Backed by a team of world-class robotics innovators, the company seeks to resolve acute manual labour problems across multiple industries – starting with agriculture.
In the video below is a demonstration of the company's first robot. Known as "Harvey", or the HV-100, this can move potted plants around in nurseries and greenhouses. Young potted plants are packed close together. As they grow older, they need spacing out. During cold winters, they are packed in together again. For human workers, this is often a strenuous and repetitive task, requiring constant work year-round.
The HV-100 is programmed to identify which size pot to look for, using a 3D Laser Interferometry Detection and Ranging (LIDAR) sensor. It can lift a payload of 22 lb (10 kg) with high placement accuracy, performing up to 200 moves per hour. The machine requires only minimal training and setup, features a quick swap rechargeable battery, is designed to work on rough terrain and operates in all weather and lighting conditions, 24 hours a day. If a human crosses its path, it will immediately stop to avoid a collision.
Harvest Automation is selling the HV-100 for $30,000. It enables growers to create a sustainable workforce of robots, working safely alongside people to increase efficiency, reliability and plant quality. The agriculture industry is facing unprecedented labour volatility and tighter federal regulations on migrant workers. Harvest's robots can perform as much manual labour as required by each grower, creating more capacity for human workers to focus on other tasks. The robots can also increase plant quality by optimising placement in the fields and reducing non-labour production costs including the use of water, pesticides, herbicides and fertilizers.
So far, around 10 companies in the U.S. have purchased fleets of HV-100s. From early 2014, Harvest plans to begin selling in Europe, where the potted plant market is twice as big as in America. Future capabilities of these robots may include plant maintenance, pruning leaves and collecting fruit. These machines could appear in significant numbers by 2016.
Comments »