6th February 2014
India to build the world's largest solar power plant
India's government has signed a deal with six companies to build a 4 gigawatt (GW) solar power plant – by far the world's largest.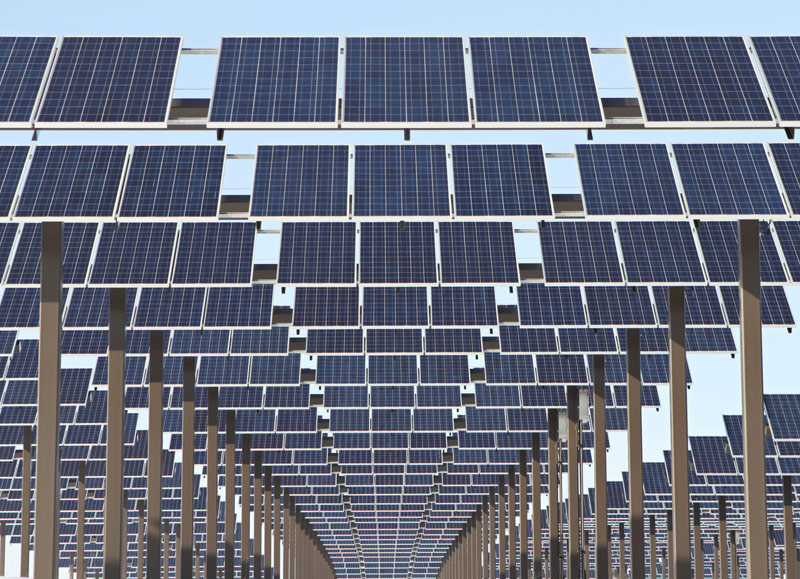 This facility – described by officials as an "ultra mega" project – is equivalent to four nuclear reactors and double the nation's entire current solar capacity. It will be 10 times bigger than any plant of its kind in the world. Located west of Jaipur, close to Sambhar Lake, it will be constructed in two phases over seven years, with phase 1 comprising 1000 MW followed by the remaining 3000 MW in a later phase.
In 2010, India launched a "solar mission" initiative, aiming to deliver 20 GW of solar capacity by 2022. This new project will be a significant step towards achieving that goal. The nation has an even more ambitious plan to reach 100 GW by 2030, enough to supply 200 million people.
With its high levels of sunlight, India is well-placed to exploit solar energy. Combined with plummeting installation costs and improving efficiency, solar is becoming a more attractive option with each passing year. It now stands at 7.50 rupees per kilowatt-hour, down from 17 rupees just three years ago. By comparison, natural gas is roughly 5.5 rupees per kWh, nuclear is 3 rupees per kWh and coal is 2.50 rupees per kWh. It won't be long before solar is able to match these cheaper forms of energy, and then things could get really interesting. Solar has the potential to be a highly disruptive technology – especially when combined with smart grids and local storage. Longer term, there is the possibility of using solar within continent-wide supergrids.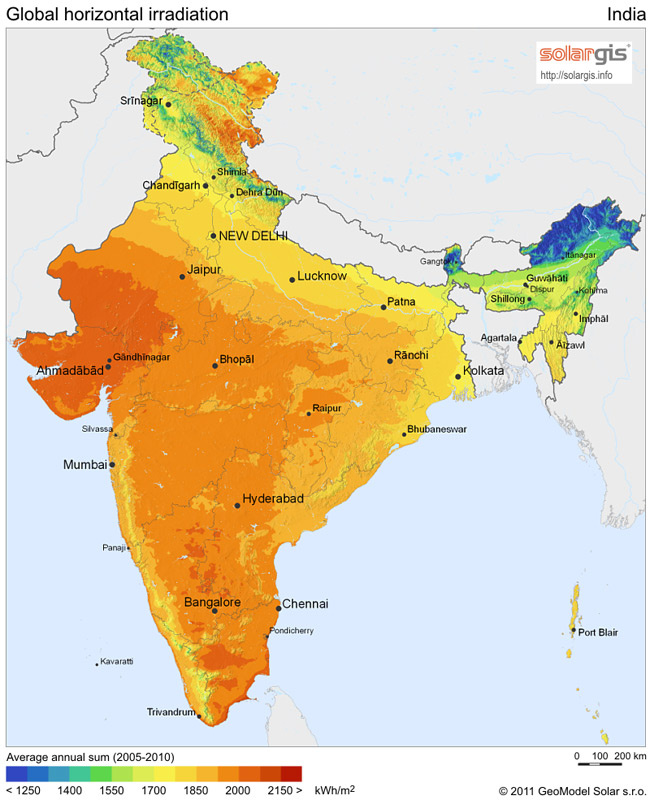 SolarGIS © 2014 GeoModel Solar
Comments »