12th July 2014
Global building stock will expand by 24 percent
by 2023
Driven by accelerating urbanisation – particularly in the Asia Pacific region – the global building stock is expected to grow strongly over the next 10 years, putting further pressure on resource demands and the environment.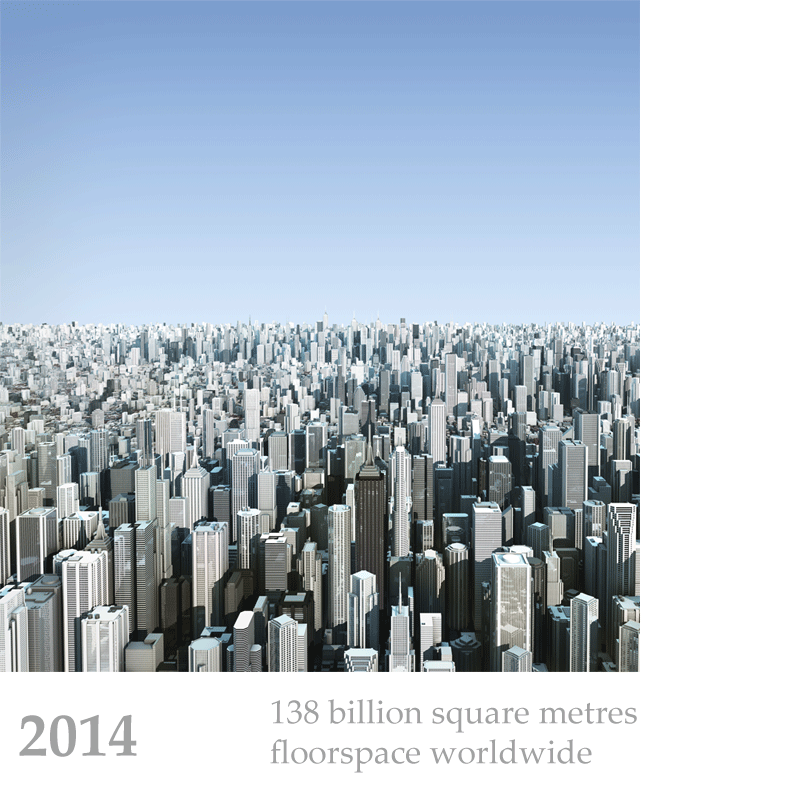 Construction markets, while still recovering from the 2009 recession, continue to add new commercial and residential floorspace to the world's buildings. According to a new report from Navigant Research, the global building stock will grow from 138 billion square metres today to over 171 billion by 2023 – an increase of 24 percent.
"Economic growth in developing countries like China and India is slowing, but remains robust, and the rising middle classes in these countries demand a higher quality of life, including improved working and living spaces," states Eric Bloom, lead research analyst. "The commercial and residential segments will experience compound annual growth rates over the next 10 years of 2.1 percent and 2.2 percent, respectively."
China's construction boom has fuelled extraordinary growth in that country's building stock, with nearly 2 billion square metres added every year. Although there is speculation today about the boom turning into a bubble, Navigant predicts growth continuing at a healthy rate of 4.2 percent annually. By 2023, China will have 58 billion square metres of building space – more than one-third of the world's total.
The report, "Global Building Stock Database", provides data on the size and growth of building stock from now to 2023, examining key drivers and trends covering eight commercial building types (office, retail, education, healthcare, hotels & restaurants, institutional/assembly, warehouse, and transport) and two residential building types (single-family detached and multi-unit residential). An Executive Summary is available on the Navigant website.
Commercial, residential, and industrial buildings are responsible for 47% of global greenhouse gas emissions and 49% of global energy consumption. Much of this energy is consumed needlessly and can be reduced through cost-effective measures. Thankfully, new and innovative technologies will soon become mainstream, such as LED lighting and smart grids. The "sprawl" effect of cities can also be reduced with self-sufficiency and taller skyscrapers.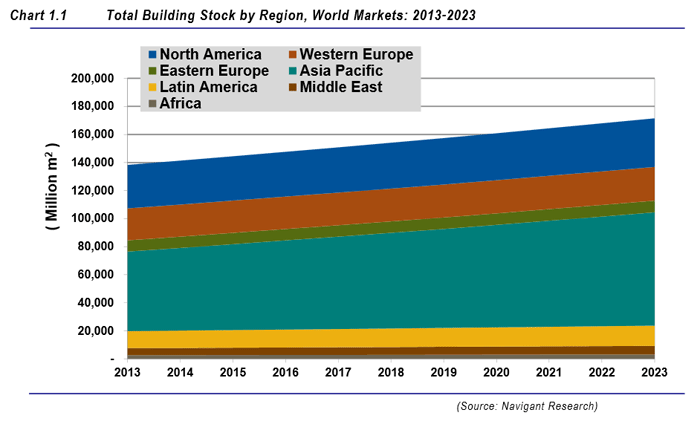 Comments »