14th August 2014
Robotic butlers to appear in hotels
From next week, guests at the Aloft hotel chain may feel like they are living in the future, as a new robotic butler offers its services.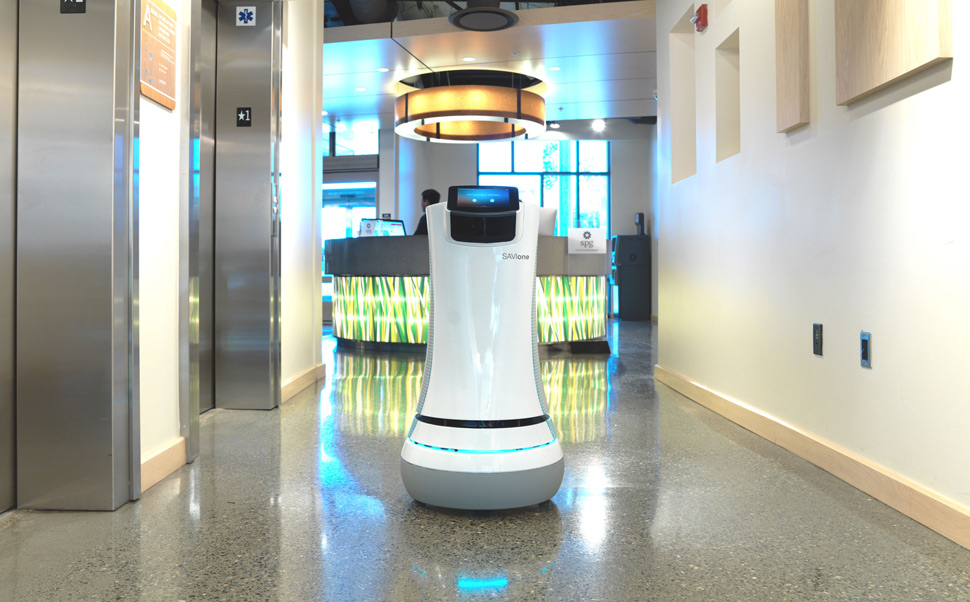 Aloft Hotels has announced A.L.O. as the company's first "Botlr" (robotic butler). This futuristic service will be introduced on 20th August, making Aloft the first major hotel brand to hire a robot for both front and back of house duties.
In this role, A.L.O. will be on call 24/7 as a robotic operative, assisting the human staff in delivering amenities to guest rooms. Professionally "dressed" in a custom shrink-wrapped, vinyl collared uniform and nametag, A.L.O. can modestly accept tweets as tips. It will not only free up time for employees, allowing them to create a more personalised experience for guests, but will also enhance the hotel's image and technological features.
Brian McGuinness, Global Brand Leader: "As you can imagine, hiring for this particular position was a challenge as we were seeking a very specific set of automated skills, and one that could work – literally – around the clock. As soon as A.L.O. entered the room, we knew it was what we were looking for. A.L.O. has the work ethic of Wall-E, the humour of Rosie from The Jetsons and reminds me of my favourite childhood robot – R2-D2. We are excited to have it join our team."
A.L.O. was developed by Silicon Valley-based Savioke – a new startup company with funding from Google Ventures – which the robotics community has been eagerly anticipating. It uses a combination of sonar wave technology, lasers and cameras to avoid people and obstacles. It can facilitate and prioritise multiple guest deliveries, communicate easily with guests and various hotel platforms, and efficiently navigate throughout the property – including the elevator, using WiFi.
Steve Cousins, CEO of Savioke: "We are thrilled to introduce our robot to the world today through our relationship with Aloft Hotels. In our early testing, all of us at Savioke have seen the look of delight on those guests who receive a room delivery from a robot. We have also seen the front desk get busy at times, and expect Botlr will be especially helpful at those times, freeing up human talent to interact with guests on a personal level."
The first A.L.O. reports for duty next week at Aloft Cupertino, next to the Apple HQ. If successful, all 100 of the company's hotels may introduce them during 2015. In the future, Cousins predicts a huge market for service robots like A.L.O.: "There are all these places, hotels, elder care facilities, hospitals, that have a few hundred robots maybe – but no significant numbers – and we think that's just a huge opportunity."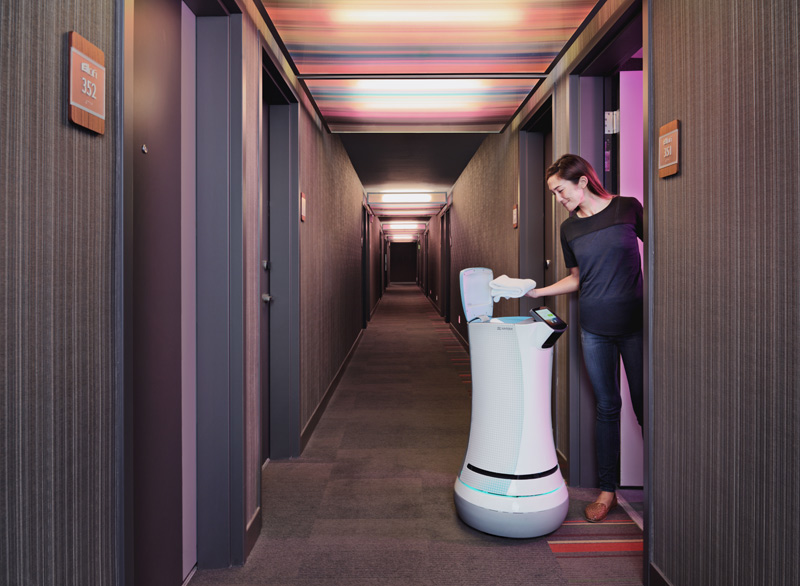 Comments »