23rd September 2014
Liberia to halt all deforestation by 2020
In return for development aid, Liberia will become the first African nation to completely stop cutting down its trees.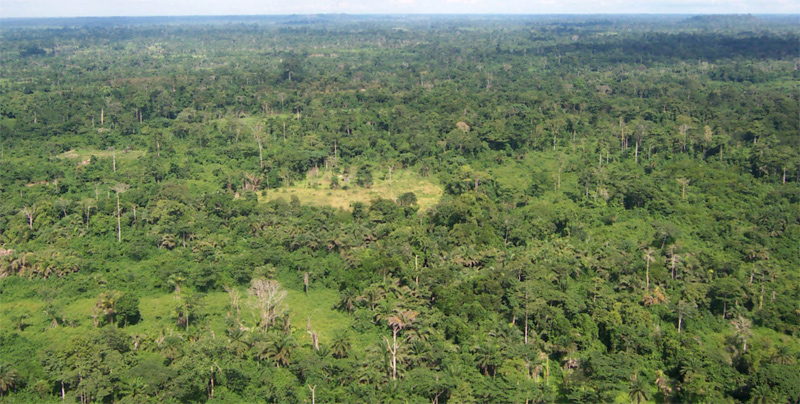 Forests in Liberia. Credit: US Agency for International Development
At the UN Climate Summit in New York today, officials announced a $150m agreement that will see Norway paying Liberia to completely stop its deforestation by 2020. This deal prevents new logging contracts, gives more power to forest-dependent communities to manage their forests, and increases the protected forest areas, with more monitoring and policing. There will be independent verification that trees remain standing.
The small West African nation is currently dealing with an Ebola outbreak. This new partnership between the Norwegian and Liberian governments will help to repair the country's economy and place it on a more sustainable path to poverty reduction and environmental protection. Although Liberia has smaller forests than other regions, it is nevertheless a biodiversity hotspot – home to endangered chimpanzees, forest elephants and leopards. It is estimated that one third of Liberia's 4.3 million people live in these forests, with many more reliant on them.
"We hope Liberia will be able to cut emissions and reduce poverty at the same time," said Jens Frolich Holte, an adviser to the Norwegian government, speaking to the BBC. "We have funded efforts in Indonesia and Brazil, but I think this is the first time we have entered a deal on a country level."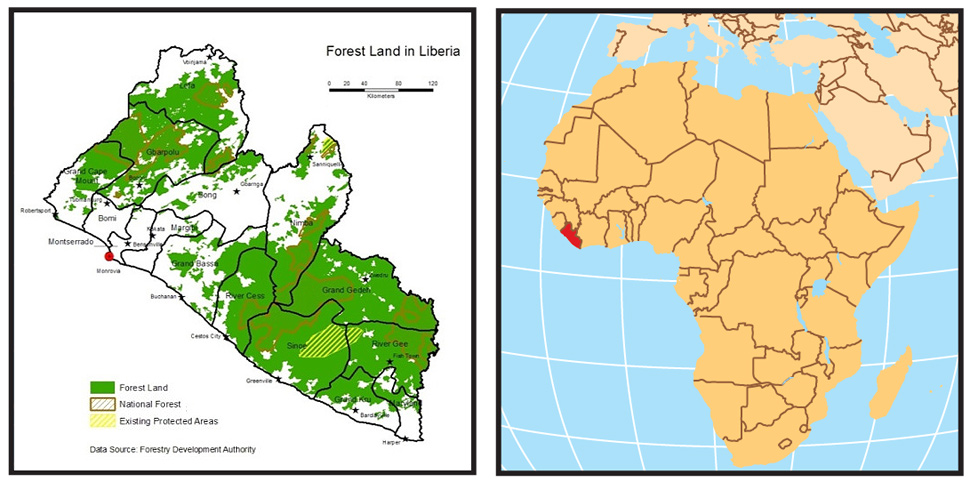 "Today's announcement by Liberia and Norway is momentous," said Patrick Alley, director of Global Witness. "For decades, Liberia's forests have been more of a curse than a blessing. Timber revenues funded Charles Taylor's regime during Liberia's brutal civil war. Since then the experiment to generate economic development through industrial-scale logging has failed, with logging companies routinely logging illegally, skirting taxes, and causing huge damage to forests and forest communities. The proposed shift towards community management and conservation could be a profound reversal of that failed model."
"Over the past two years, the Liberian Government has taken steps to improve governance and is now showing real commitment to helping communities, not companies, benefit from the forest," he added. "With today's pledges and Norway's help, we are hopeful that Liberia will continue down this path, although ultimately the proof of this deal will be in its implementation."
Comments »