29th September 2014
Breast cancer treatment breakthrough
A new drug for advanced breast cancer extends patients' lives by nearly 16 months, a 38 per cent improvement on current therapies.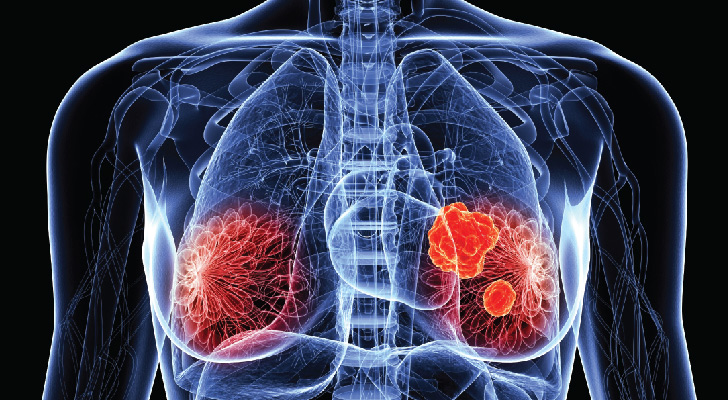 Pharmaceutical giant Roche has announced the final results of its Phase III clinical trials on Perjeta. This drug – when combined with existing treatments – offers "unprecedented" improvements in survival rates, according to the study of 808 people. Those patients with previously untreated HER2-positive metastatic breast cancer (an advanced form of the disease) who received Perjeta, Herceptin and docetaxel chemotherapy lived a median of 56.5 months compared to 40.8 months for patients who received only Herceptin and chemotherapy.
Breast cancer cells produce a gene known as HER2. This makes a protein called the HER2 receptor, which acts like a broadcast antenna, promoting the growth and spread of more cancer cells. Perjeta is designed to prevent these receptors from pairing with each other on cell surfaces, a mechanism that is complementary to Herceptin. Used together, they can provide a more comprehensive blockade of HER signalling pathways.
"Adding Perjeta to treatment with Herceptin and chemotherapy resulted in the longest survival observed to date in a clinical study of people with HER2-positive metastatic breast cancer," said Sandra Horning, M.D., Roche's Chief Medical Officer and Head of Global Product Development.
"These results are impressive," said Professor David Miles, who led the study for Roche. "They show a magnitude of survival benefit which we have never seen before in advanced breast cancer, let alone this particular type, previously regarded as having a poor prognosis and being difficult to treat."
In the US, approximately 230,000 people are diagnosed with breast cancer each year and 30% of those will eventually develop advanced (metastatic) forms of the disease. Perjeta in combination with Herceptin and chemotherapy is approved in the United States and the EU. It has also been granted accelerated approval as a neoadjuvant treatment (use before surgery) for early breast cancer by the U.S. Food and Drug Administration (FDA).
Comments »